Hello friends, hope you all are fine and having fun. Today, I am going to share a new tutorial Introduction to C#. I have recently started a series of tutorials on C++ Programming so I got a lot of requests to start tutorials on C# as well. So, I thought to start this one as well. I hope you guys are gonna enjoy this one. Today, I am going to share the first tutorial in C# tutorials series. As its the first one so I am gonna give a brief introduction of C# as I did for C++ tutorial.
C# is the most widely used programming language and is used to design software mostly. Like you wanna design some software to do anything like IP address scanning then you can do it quite easily in C# Language. Most of the software, we use in our daily life are designed on this C# Language. So, let's get started with Introduction to C#.
Introduction to C#
There are different languages available for designing software like C, C++, C# and F# etc.
C# is the most commonly used programming language.
There are many programming environments available for writing and testing the C# programming but the best one I like is Microsoft Visual Studio.
I am gonna use Microsoft Visual Studio 2010 version for all of my tutorials on C#.
So, let's design our first C# program.
First of all, install the Microsoft Visual Studio 2010 software, you can download the evaluation version from their official site.
Now, I suppose that you have installed the Visual Studio and is ready to design your first project.
So, open your Microsoft Visual Studio 2010, and create a New Project by clicking File and then New Project as shown in below figure: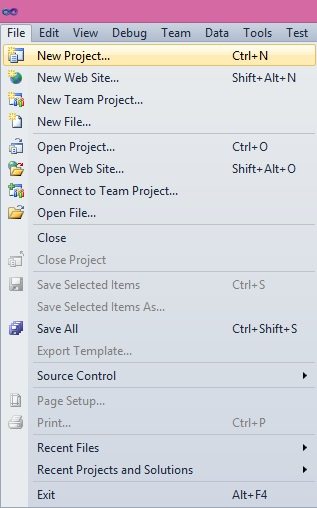 You can also create a new project by clicking Ctrl+N.
Now once you create the New Project, a new pop up window will open up as shown in below figure: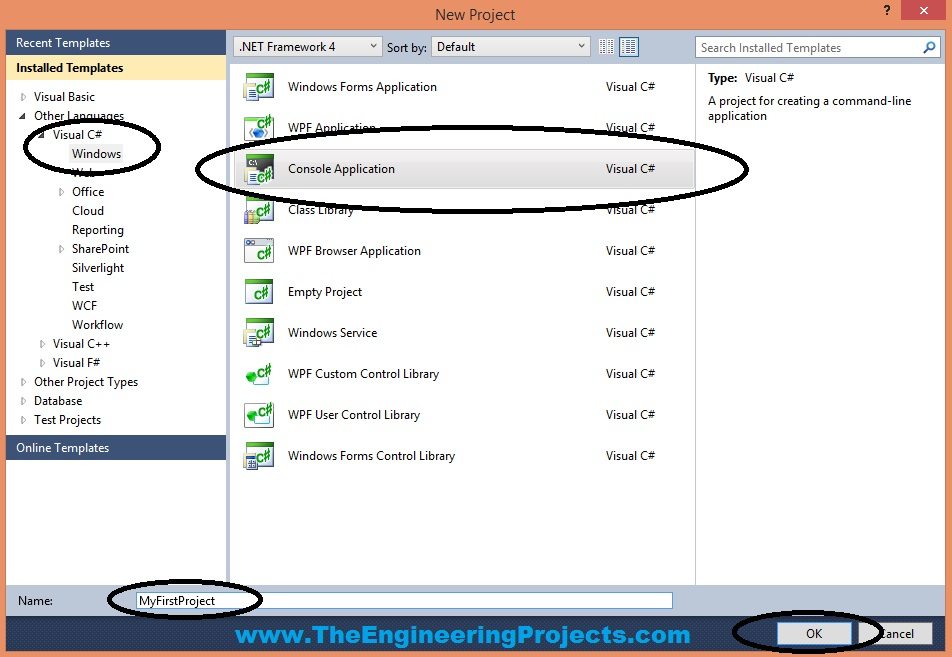 Now, as shown in above figure, first of all select the Visual C# as obviously we are gonna use the C# language in introduction to C#. 😛
Next select the Windows and then Console Application.
Next we need to give a name to this Windows Form, which I have given is MyFirstProject and finally click the OK button.
Now in this window, we are gonna update our code in C#. Its the basic code which is necessary for C# applications.
In today's tutorial, I am not gonna add any code because its about Introduction to C#.
But in coming posts we will design codes and will have a look at C# projects in detail.
Here's the video in which I have shown How to create C# Project in Visual Studio:
So, that's all about the Introduction to C#, I hope you guys have learned something our of it. In the coming tutorials we will discuss more about C#. Till then take care and have fun !!! 🙂