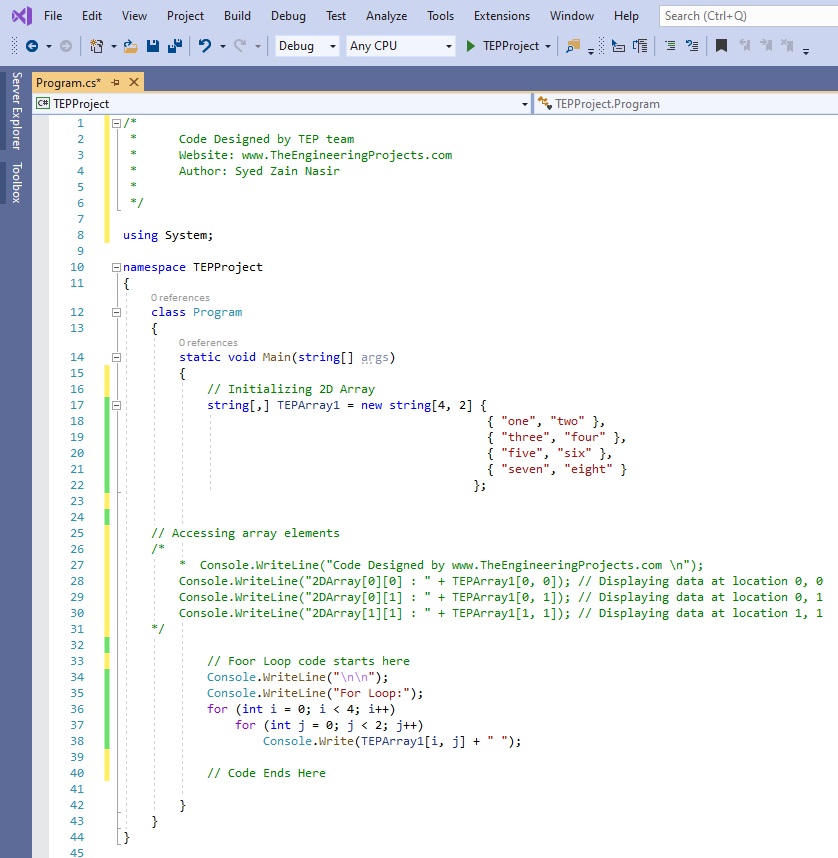 Hello everyone, hope you all are fine and having fun with your lives. Today's tutorial is quite a quick type tutorial and it is about how to use C# Comments. Comments is an important part of any language. Comments are not directly part of the language but they indirectly affects a lot to any language. I have also shared a tutorial on How to use comments in c++ series. You should read that post as well because I have explained the basic concepts of comments.
You should also have a look at Introduction to C#  Windows Forms, which will give you the basics of C# language. You guys are also welcome to give us the feedback about this new C# Tutorial. If you have suggestions about it then also do let us know, so that we can make improvements. 🙂
How to use C# Comments ???
Comments are actually simple texts which are used to simply explain the coding.
Suppose you have some project and you simply close and the re open it after like a year.
Now when you read your own code then you will look like :O because you wont even understand your own code.
But if you have placed some check note for each commands then you can easily understand it.
These check notes are called C# comments.
Comments are started after these character // two forward slashes.
Now whatever you write in front of these two lines will be simply ignored by the compiler and they will remain as it is for your understanding.
So, let's use the code which we have used in the C# String tutorial and we will add comments in it as shown in below figure: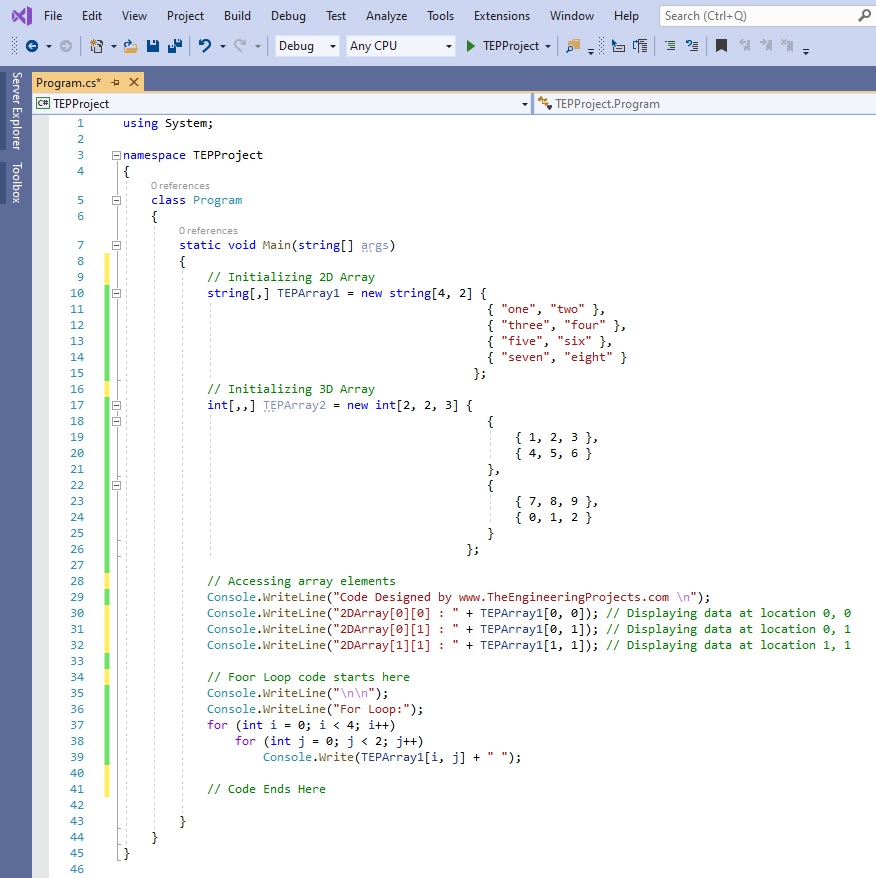 Now you can see in the above figure that I have used these two slashes // and then I have written the text which is shown in green color in above figure.
So, I have given all the details in front of each lines.
Now it's a way to write a C# Comments in a singe line, now let me show you how to add multiple line comments.
The multi line comments are enclose in these special characters /* Here's your comment will come. */
This new styling of c# comments is shown in below figure: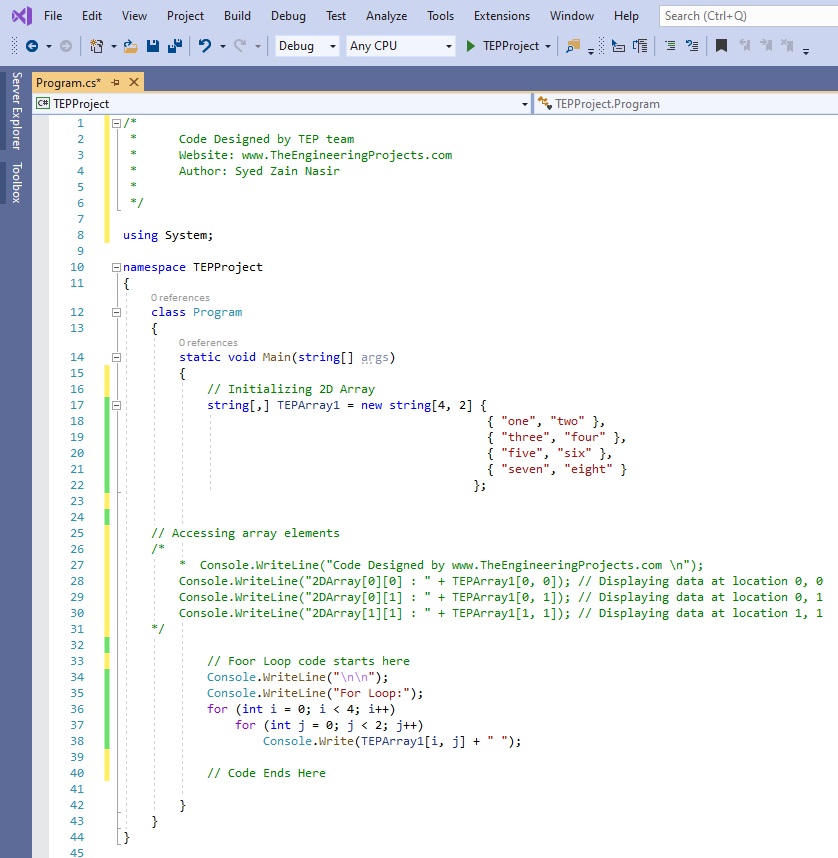 Now in the above figure, you can see I have added the C# Comments above the code.
In this way you can add your copyrights for the code.
That's all for C# comments. I hope you guys have understood the complete C# Comments. Till then take care and have fun. 🙂