Your Document will appear after 30 seconds. Please Login to avoid this Counter.
Document of Arduino UNO Library for Proteus V2.0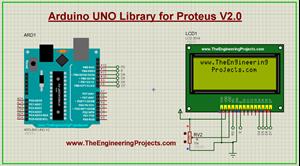 Hello friends! I hope you're well today. I welcome you on board. Today, I am going to share an update to our previously designed Proteus Library for Arduino UNO. You should also have a look at its previous version(V1.0) Arduino UNO Library for Proteus. We have been receiving many suggestions & ...
Take to your desired plan to get access to our content easily. We like to offer special license to our users.
Choose your plan!