Your Document will appear after 30 seconds. Please Login to avoid this Counter.
Document of LM317 Voltage Regulator in Proteus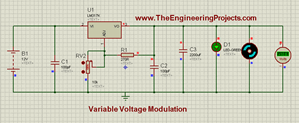 Hello friends, hope you all are fine and having fun. In today's post we are gonna have a look at LM317 Voltage Regulator in Proteus. In the previous post, we have seen how to design a 5V Power Supply in Proteus ISIS, which I have designed using IC regulator 7805. Today I am going to share How to de ...
Take to your desired plan to get access to our content easily. We like to offer special license to our users.
Choose your plan!