Your Document will appear after 30 seconds. Please Login to avoid this Counter.
Document of Sound Detector Library for Proteus V2.0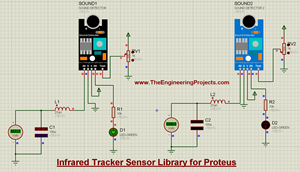 Hello friends, I hope you all are doing great. In today's tutorial, we are going to share a new Sound Detector Library for Proteus. It's actually the second version of our previous library Sound Sensor Library for Proteus. We have changed the name as "Sound Detector" is written on these sensors. Mor ...
Take to your desired plan to get access to our content easily. We like to offer special license to our users.
Choose your plan!