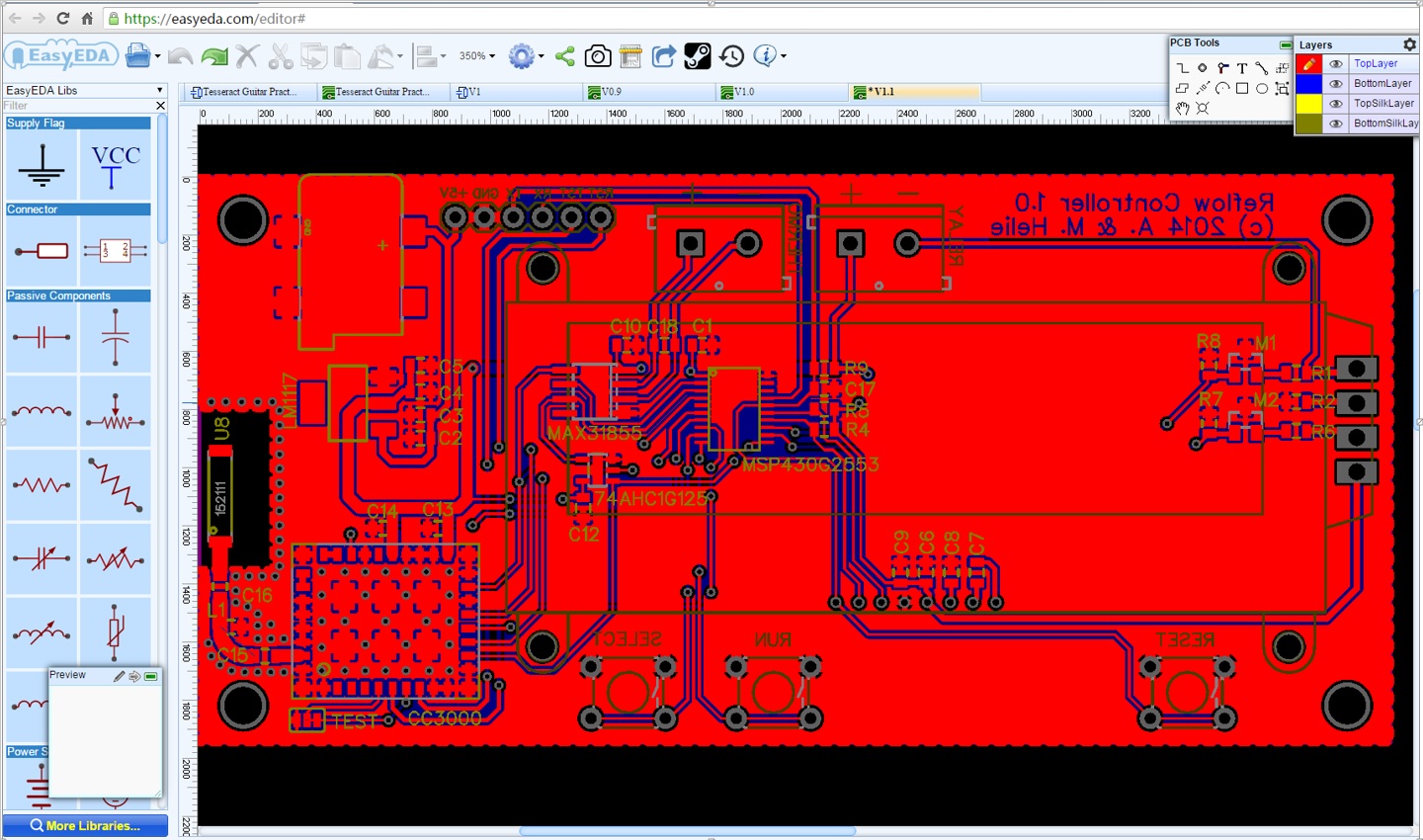 Hello friends, hope you all are fine and having fun with your lives. Today, I am going to share a new circuit simulator and PCB Design software named as EasyEDA. You guys all are well aware of Proteus software which I share quite a lot on my blog for Circuit simulating. No doubt Proteus is quite a cool software but recently I got a chance to work on this amazing EasyEDA software. And I must admit that its better than Proteus software because of its cloud based EDA tools. Yes you have read correctly, in order to use this amazing software, you don't have to do anything you just need to create an account online and start designing your PCB designs. All your designs will be saved online so you dont have any tension about where to save your files. :)
EasyEDA is a free, zero- install, cloud-based EDA tool, designed to give electrical engineers, educators, engineering students and electronics hobbyists an Easier EDA Experience. It is easy to use circuit design, circuit simulator and PCB design that runs in your web browser. I will post more about it in my coming posts i.e. How to use this software and How we can get benefit out of it, but today we are gonna focus on its main feature so that you know more about this wonderful PCB design software named as EasyEDA.
Features of PCB design software - EasyEDA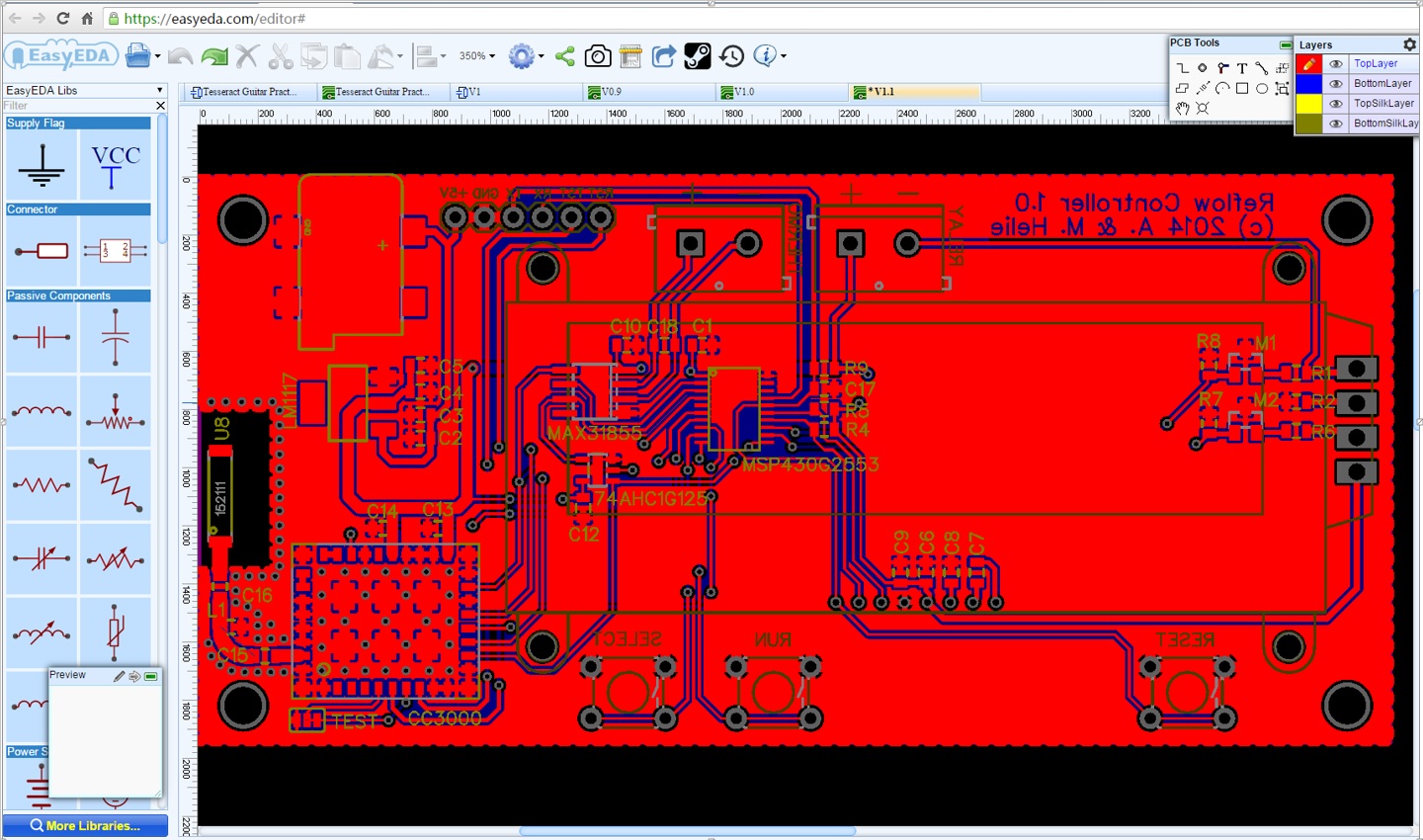 The system is very stable, reliable and easy to learn. The user interface is very pleasant and responsive operation.EasyEDA has a rich library of thousands of electronic components (for both circuits and printed circuit boards, and for modeling), and tens of thousands of examples of schematics! Anyone can use this library and expand it. It also can import existing designs done in Altium, Eagle and KiCad and then edit them in EasyEDA . Moreover, another outstanding feature of EasyEDA is that users can access to Open Source modules developed by thousands of electronics engineers.

tutorial explaining the main features of the tool and a Simulation ebook, introducing circuit simulation in EasyEDA using ngspice. The following video briefly presents the features of EasyEDA tool.