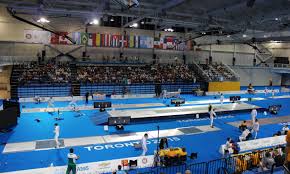 If your sports academy is located in a rented property or a property that you purchased pre-designed, your biggest dream is likely to build and design your own sports facility from scratch. That way, you could see to it that your facility had all of the features that you wanted built to your specifications. You would have a place for your weights, there would be a space for aerobic training, you would have a place to put a grappling dummy for MMA and BJJ training, and, of course, you would have a nice office that allows you to carry out all of the administrative aspects of the work. The reason why building your own recreational facilities has likely just remained a dream is because of how difficult it is to secure the funding. Let's say, for the sake of argument, that you are able to get the funding needed. A question you might want to ask yourself is whether or not building a new academy is the best option. Those who have gone through the process can tell you that it is a lot more challenging to build a new building from scratch than it is to rent a facility or purchase a facility that is already built. We are going to take some time to review the pros and cons of constructing your own sports facility.
Why Constructing a Sports Facility Would Be a Good Idea
First and foremost, it is an investment. Most business minded people prefer to own something as opposed to renting it. This is because they understand that owning is a good financial investment. Of course, not all properties turn out to be a good investment. One of the first things you have to consider when building a sports facility is the location. By location, we don't just mean where the property is physically located, but we also mean the market in the area around its location. When you make the investment and build a sports facility, you have the option to increase the value of your investment down the road by tailoring it to the needs of your clients as their likes change over the years. You can also tailor it to something that you think will sell quickly when and if the time comes to sell the property. When you own, you do not have a landlord. So you're not dealing with rent hikes, and you don't have to worry about your landlord trying to evict you for no reason. That being said, not having a landlord means that you are the one who is responsible for the upkeep of your sports facility. Not only do you need to keep it functional, but you need to keep it safe. Failure to do this could result in future financial challenges.
The Downsides of Building a Sports Facility
There is, of course, the downsides of building a sports facility. One of the biggest challenges you may face is interacting with local government. There are so many rules and regulations that dictat how real estate can be used. Before building your sports facility, you are going to have to submit plans to the zoning department of the municipality where you want to construct. This may lead to other challenges you do not foresee. For example, let's say you want to build a facility that has multiple indoor tennis courts that allow your clients to play games indoors. The municipality where you want to build may require you to build additional parking spaces because they determine the number of parking spaces needed by the square footage of the building. This may entail an unwanted financial burden.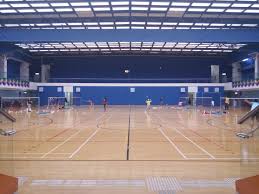 Speaking of financial burdens, unless you are self funded, you may find it difficult to get a loan. Lending institutions happily finance things when they feel that the construction is low risk. A sports academy is not considered low risk. If you look around your city, you have likely seen sports academies come and go. The success rate for this type of endeavor is not the best. This doesn't mean that there are no financing options for you. You'll likely get a loan, but you're going to have to come up with a larger down payment and your credit history will definitely come into play. Things to Consider When Building a New Sports Facility The first thing you want to consider is a list of the activities you will have available at your sports facility. Part of this includes determining which sports will need specific areas in the facility. For example, if you're going to have soccer, you're going to need to have a soccer pitch. You also need to ask yourself what age group you are looking to help. Children playing soccer will have different safety requirements than adults. Think about the activities you are going to offer based on the season. Having this in mind is going to help your design team build the right sports complex. Next, select the contractor. There are going to be a lot of contractors who are eager to take your money. But our recommendation is that you only work with a contractor who has built sports facilities before. Look at their websites to see their past projects and talk to their previous clients. It's recommended that you talk with up to five contractors before making your final decision. Drainage and irrigation are important even if you are going to have a synthetic turf field. With synthetic material, irrigation is not so important, but drainage is a must. Are you in a floodplain? Using historical weather data and your budget, you will be able to make irrigation decisions that will extend the life of your facility. There are other important factors to consider, including parking, lighting, and safety. To be honest, we have just begun to scratch the surface of the things you need to consider when building a new sports complex. Have you had the experience of starting a new project like this? We would love to hear about your experiences in the comments section below.