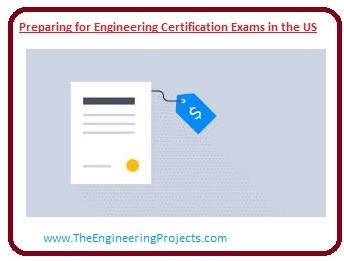 Hello friends, I hope you all are doing great. In today's tutorial, we will have a look at Preparing for Engineering Certification Exams in the US.  Preparing to take an engineering exam can be an intimidating process because you know that it's going to challenge your ability to recall and use what you've learned. Of course, with engineering being such a complex and broad field, involving plenty of math and science, it's not surprising that high-level engineering exams can be some of the most difficult academic tests you'll encounter during the course of your education. However, becoming a certified engineer is well worth the hassle when you consider the high salaries and prestigious job positions that come with it. To make sure you're adequately prepared for your engineering certification exams, we will discuss some tips. So let's get started with Preparing for Engineering Certification Exams in the US.
Preparing for Engineering Certification Exams in the US
 Use Practice Exams
If you're looking for advice about how to prepare for an engineering exam, you're probably still studying the Fundamentals of Engineering (FE). If that's the case, you can take several practice exams to see what kind of questions and problems you'll have to answer and solve on the real exam.
That way, when the day of the exam comes, it'll feel like another walk in the park. Using practice exams is a universally applicable strategy that can be applied to any subject, so be sure to work this into your overall study strategy.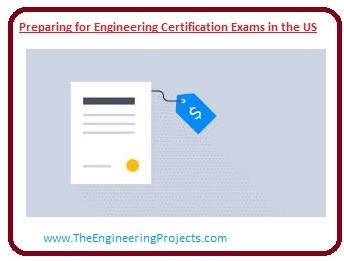 Study the Fundamentals of Engineering
As you may know, in order to become a licensed engineer, you must first complete a 4-year college degree program and pass the FE exam. After that, you'll be working under the guidance of a Professional Engineer (PE) for another 4 years.
From there, you'll need to pass 2 intensive competency tests and apply for licensure with the state's licensure board.
It's important to have a firm grasp on FE before you go into your first exam, as you'll need to utilize what you've learned under the supervision of a PE.
So, instead of just aiming to pass the exam and be done with it, you should go ahead and be prepared to assimilate and retain everything because you're going to need it all eventually.
Study the Principles and Practices of Engineering
The Principles and Practices of Engineering (PE) exam will be the second exam you'll need to pass while you're accumulating experience as a supervised apprentice. More than 25,000 interns take the PE exam every year.
To give you an idea of how difficult this exam is, the annual pass rate for all students taking the test is below 65%. That means more than a third of engineer interns fail this exam and have to retake it.
That's a remarkably low pass rate when you consider the fact that those are students who have already done extensive studying in the field.
The chances of passing such a test without a high level of sustained educational commitment are slim to none.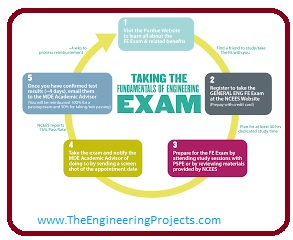 A Few Tips to Help You Pass the FE and PE Exams
Now that you know what you're up against, and you've learned the value of using practice exams during the preparation phase, here are a few tips you can use to maximize your chances of passing any major engineering exam: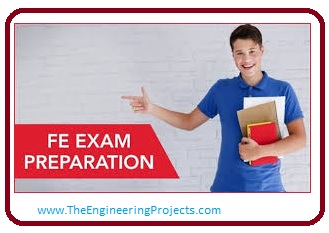 Study every day for 3 months
Experts recommend giving yourself at least 90 days of preparation at a minimum, with 6 months being an optimal time frame.
Create a study schedule
Read PE reference books
You can find some incredible PE reference books online.

Ultimately, if you heed the tips above and make sure you have a firm grasp of FE and PE, you should be able to pass your exam with flying colors

.
So, friends, it is a detailed tutorial about Preparing for Engineering Certification Exams in the US if you have any question about it ask in comments. Thanks for reading.