Hi Friends! Hope you're well today. I welcome you on board. In this post today, I'll walk you through Cloud Computing Services.
The requirement to process and store data varies from business to business. Some organizations can handle data in on-site data centers. They have a team of experts who handle IT infrastructure and install, maintain and upgrade hardware based on the availability of data. This approach is expensive, no doubt. Some companies, however, don't accept this model. They prefer cloud computing which is the availability of on-demand IT infrastructure over the internet. This model sets them free from handling and managing on-site data centers, instead, everything is managed and controlled by the cloud service providers. End users only pay for the computing services they use. This IT solution is not only cost-effective but also reliable and secure as your data is managed and stored over the cloud with globally managed data center.
I suggest you read this entire post as I'll cover cloud computing services and how they can improve the efficiency of any business.
Scroll on.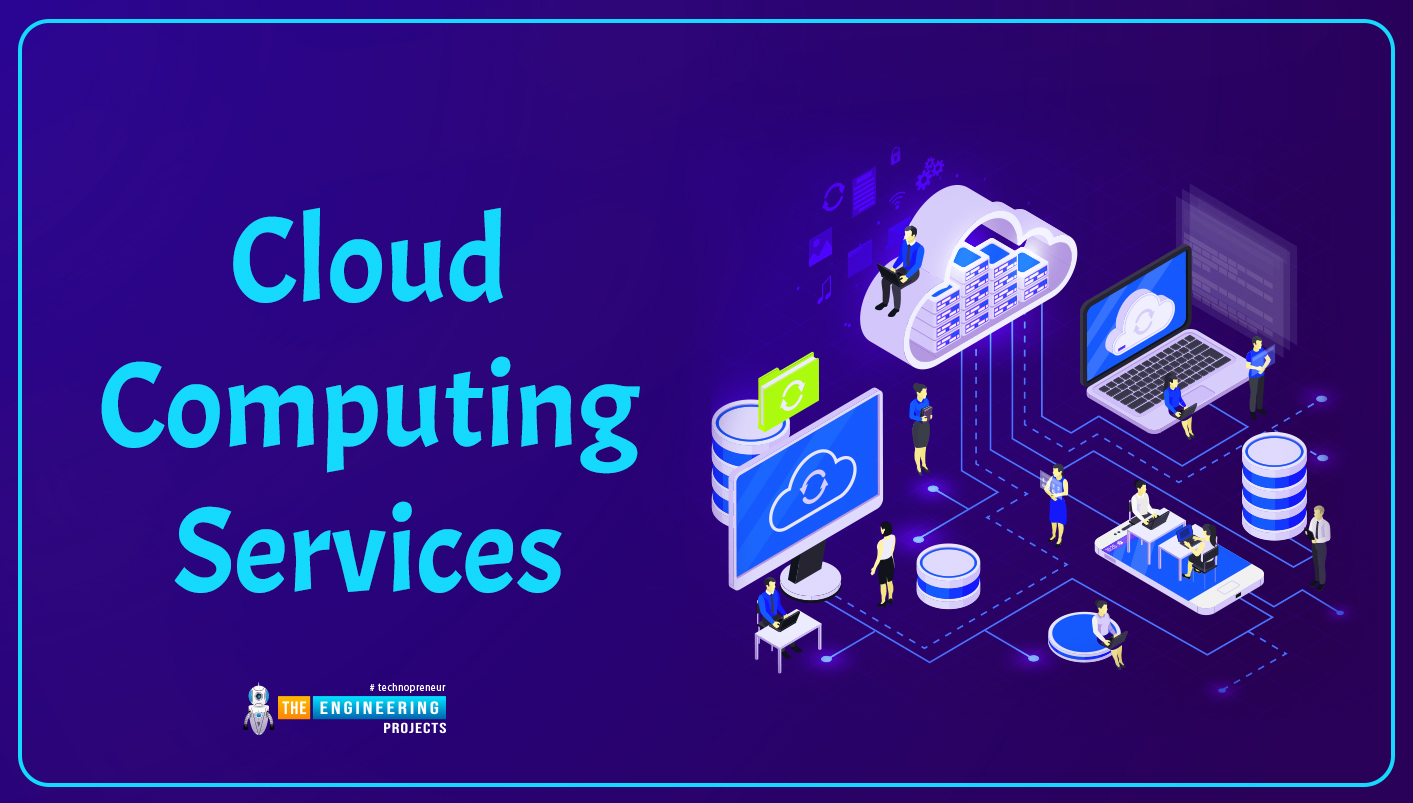 Cloud Computing Services
Cloud services are the availability of software, platform, and infrastructure by the cloud service providers over the internet. Cloud computing services come with the following features:
Cloud computing services are maintained and hosted by cloud service providers. The end users don't have to purchase or install software or hardware on-site since the service providers host, maintain and purchase the necessary IT infrastructure on their premises.
Service providers offer these services with the pay-as-you-go model which means the end-users only pay for the services and computing resources they use. This is the most economical approach for businesses since they don't have to install and maintain the entire hardware and software system instead they only pay for the computing resources they use.
Cloud computing offers unlimited storage capacity. The virtual office you create with cloud computing gives you accessibility to almost limitless data to store and manage. This is very difficult to incorporate into traditional data centers since the more storage capacity and bandwidth you need the more hardware and software setup you have to install.
Cloud computing services are mainly divided into three types:
SaaS (Software as a Service)
IaaS (Infrastructure as a Service)
PaaS (Platform as a Service)
No matter the service model businesses opt for, the cloud service providers host and manage the entire IT infrastructure in their onsite facility. The end users only get only IT resources as a service instead of businesses using them directly.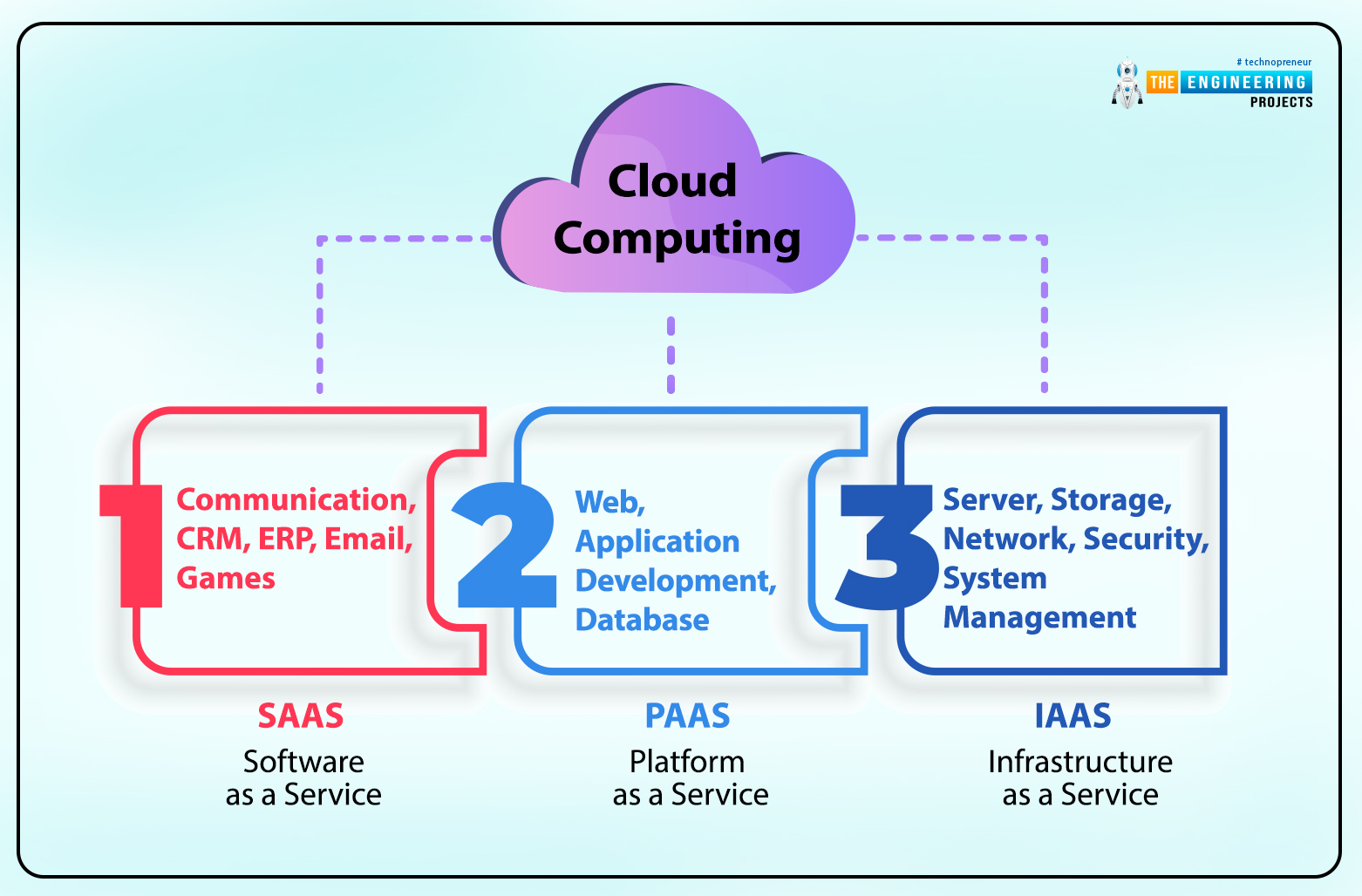 All three services are different in terms of resource pooling and storage though, they can form a comprehensive model of cloud computing by interacting with each other.
In the following, we'll discuss these services one by one.
1: SaaS (Software as a Service)
In this service model, the service providers host the software on their own IT system and offer it to organizations based on the subscription fees. This way software is not installed in an individual's system, instead, users can access the software installed on the cloud data centers over the internet with log-in usernames and passwords.
The services in this SaaS model include calendaring, email, and collaboration. Other business applications that enterprises can get on rent from the service providers include document management, ERP (enterprise resource planning), and CRM (customer relationship management).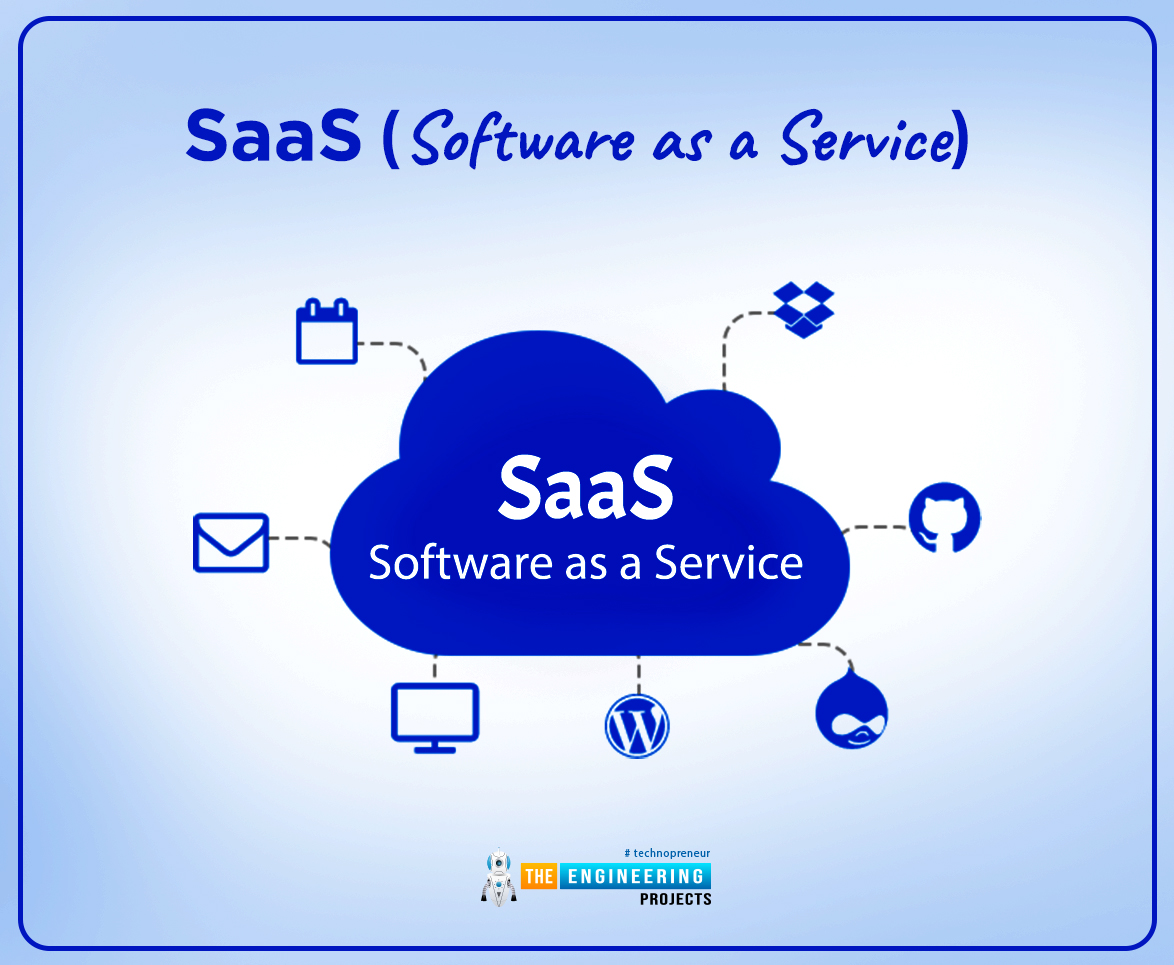 Know that cloud software or SaaS is a full web application that requires huge capital investment since cloud service providers offer the full-fledge online app dedicated to the customers of an enterprise. The organizations get these services with a pay-as-you-go plan and more often this type of application or cloud software can be accessed directly from the web browsers without any installation or downloads. The reason, it is commonly called on-demand software, web-based software, or hosted software.
Advantages of SaaS
Economical: It works on the pay-as-you-go model which means you only pay for the computing resources you use.
Reduced time: Most SaaS apps can be accessed directly from the web browser. No downloads or installations are required. This means less time is required to run this app which you would otherwise spend on the installation and configuration of apps on an individual system.
Mobility: You can access this cloud software from anywhere in the world.
Automatic Updates: You don't purchase the entire software. Only the services from that software on rent. This sets you free from manual updates, instead service providers will automatically update the software to avoid any potential threats.
Disadvantages of SaaS
SaaS comes with a limited range of solutions.
To access SaaS service internet connectivity is necessary.
End users have less control over the data and service providers act as the main authority.
2: IaaS (Infrastructure as a Service)
IaaS service is the availability of on-demand IT infrastructure to businesses over the internet. This infrastructure includes operating systems, networks, storage, virtual machines, and servers. The cloud service provider offers this service to the organizations on a pay-as-you-go model.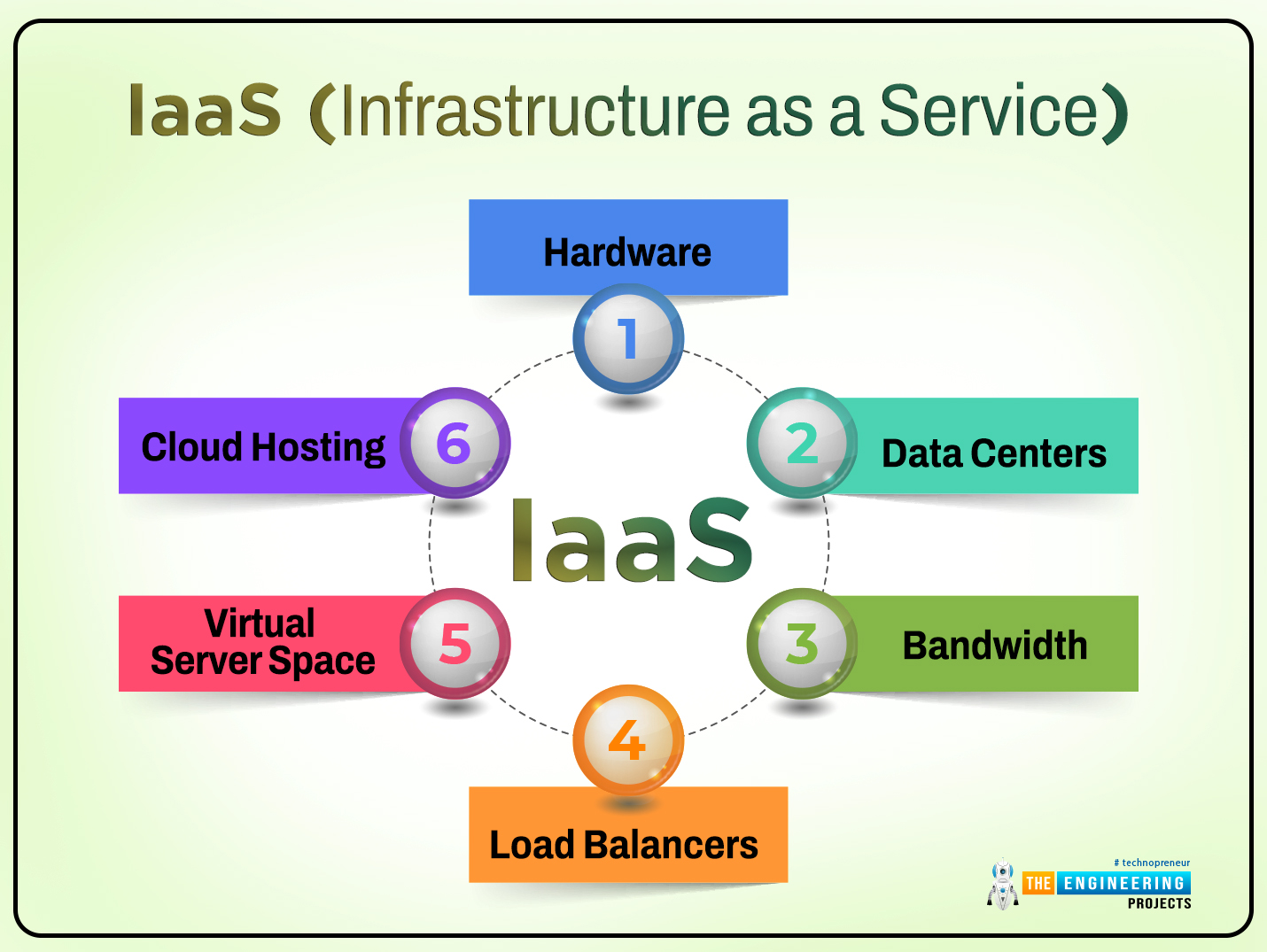 The IaaS is an ideal solution for small and medium-sized businesses looking for an economical approach for their business growth. This gives them better control over the computing services and removes the need for intricate hardware installation as companies can access this model over the internet.
3: PaaS (Platform as a Service)
PaaS is the availability of on-demand IT platforms to businesses over the internet. With PaaS, cloud service providers create an online environment by incorporating multiple technologies including orchestration, containerization, security, routing, management, automation, and application programming interfaces.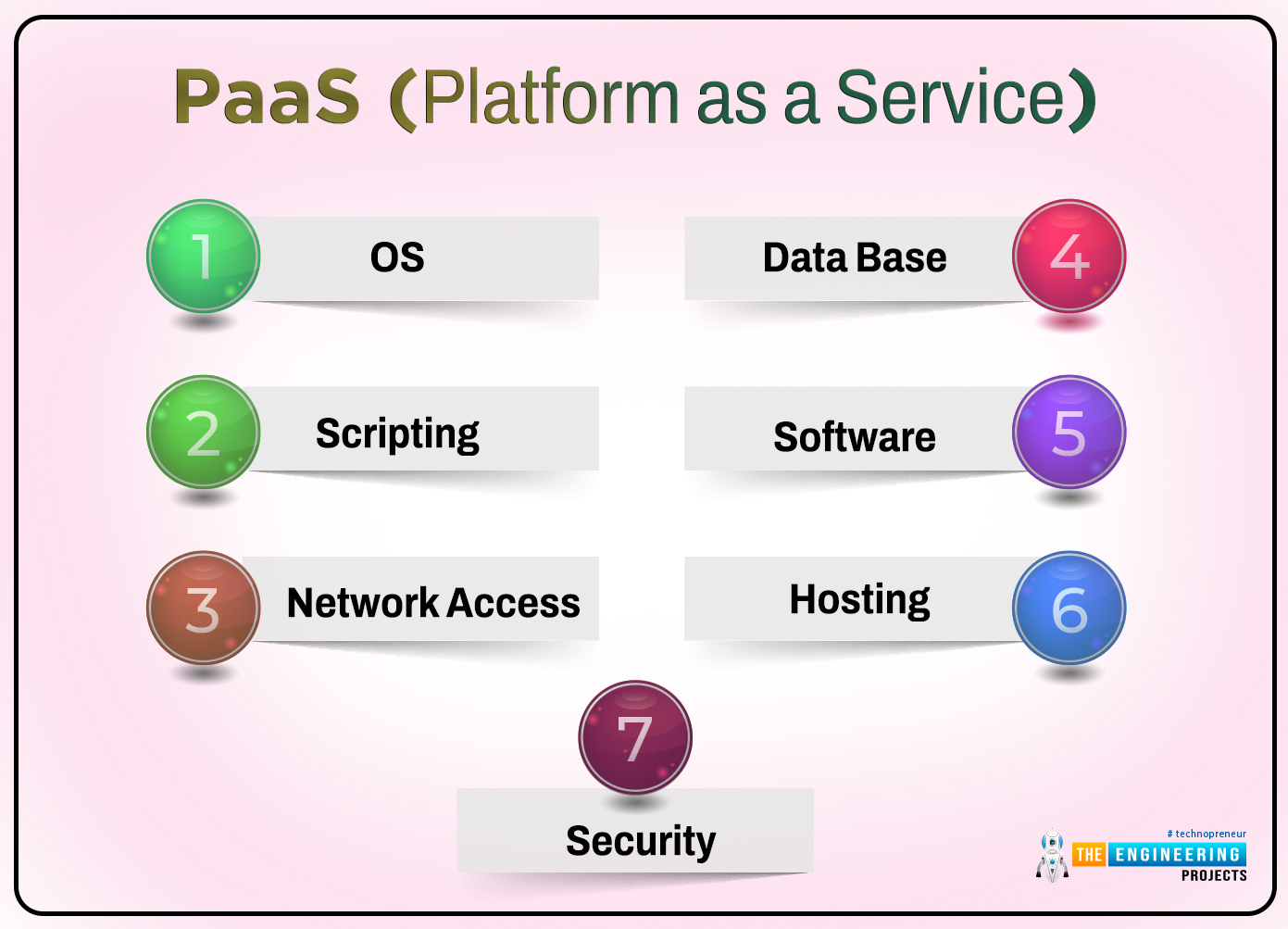 Using this service, developers can develop, test, manage and deploy software applications without the need for the underlying infrastructure of the network, storage, servers, and databases required for the development.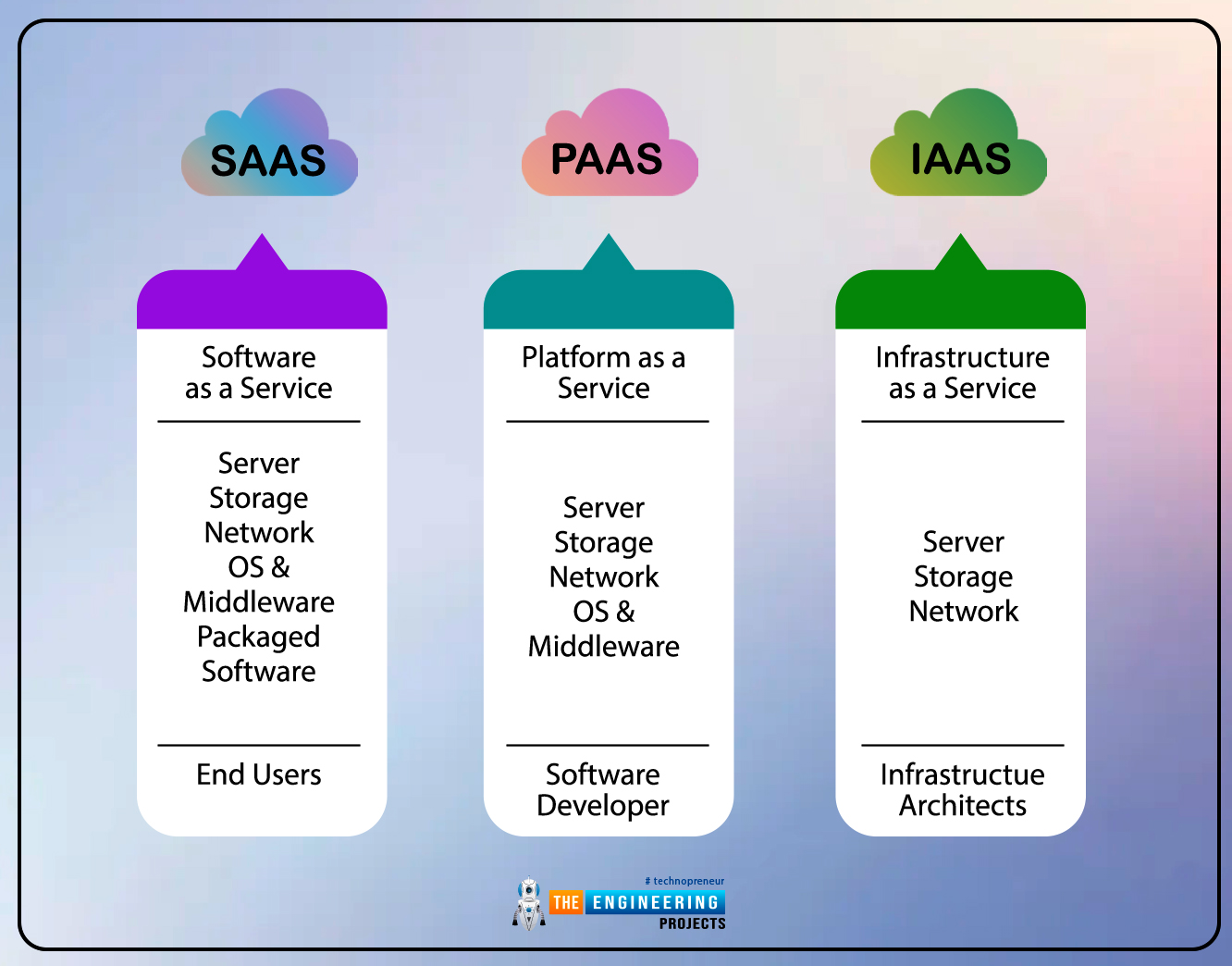 Common Cloud Service Examples
Many cloud computing services we already use regularly. Common PaaS services include OpenShift, Apache Stratos, Google App Engine. Similarly Cisco WebEx, DropBox, SalesForce fall under the SaaS service model. And Microsoft Azure, Amazon Web Services, and Cisco Metapod belong to the IaaS service model. End users don't need hardware and software installation on-premises instead they can access these services with a computer and a strong internet connection.
Know that the cloud computing service models are different from the cloud computing types. The four cloud computing types include Public Cloud, Private Cloud, Hybrid Cloud, and Community Cloud. While cloud computing services, on the other hand, include IaaS, PaaS, and SaaS service models. In the public cloud, services are delivered to the general public. For instance, several organizations can use the public cloud. While in a private cloud, services are delivered to a single organization.
That's all for today. Hope you've enjoyed reading this article. Feel free to reach out in the section below about any questions regarding cloud computing. I'm willing to help in the best way possible. Thank you for reading this post.