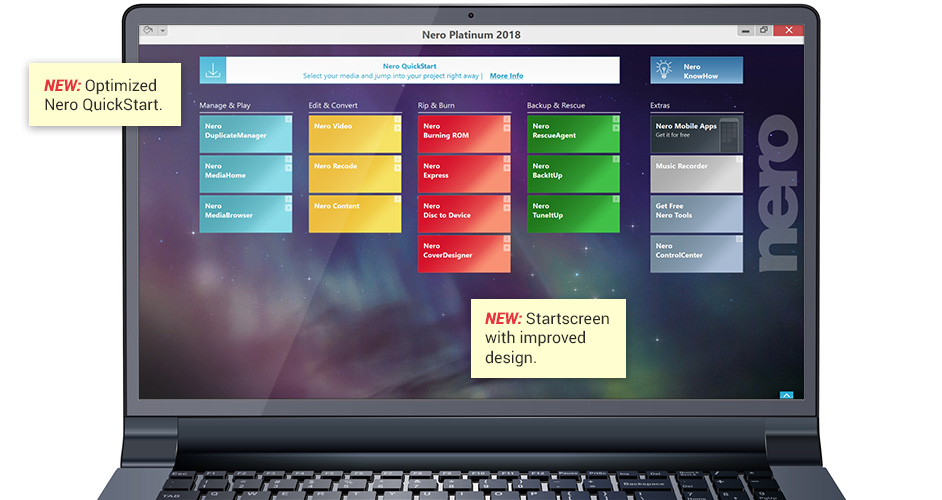 Who doesn't love movies and music? Being able to burn your favorites forms of media onto discs is a great way to take them with your wherever you go. There are a number of programs out there that will allow you to do this type of burning, but none of them is as reputable and easy to use as Nero Platinum. For years, people have used this brand of software to help them with their media creation needs. The new addition of Nero Platinum has just about everything you need to bring the digital media you love to life. Are you ready to Get Nero Platinum? If so, be sure to visit the Coupon Buffer website for a great discount. Here are some of the reasons why investing in Nero Platinum is a great idea.
A Great Video Editing Program
Are you a video creator that needs more tools to bring your visions to life? With the Nero Platinum video editing program, you will be able to enjoy an endless array of tools to use on your creations. This program features over 800 effects and a number of templates you can use right away. Nero understands just how important it is to have an easy to use program when editing videos, which is why they have made the Nero Platinum so easy to handle. If you have problems removing the black bars from your videos when showing them on larger televisions, the one click bar remover included with the Nero Platinum program is a great option. You will also be able to flip the orientation of the video with the click of a button. The main goal the team at Nero Platinum have for their users is providing them with all of the tools they need to take their creations to the next level.
Speed up the Burning Process
One of the biggest complaints most people have about disc burning software is that it takes a long time to complete. The last thing anyone wants is to be waiting around their computer all day for a single disc to burn. The best way to avoid this issue is by invested in the Nero Platinum software. Not only does this program allow you to burn discs quickly, it helps you keep your data safe as well. Each of the discs you burn can be password protected and encrypted. This means no one will be able to get access to the sensitive information you have on your discs without your permission.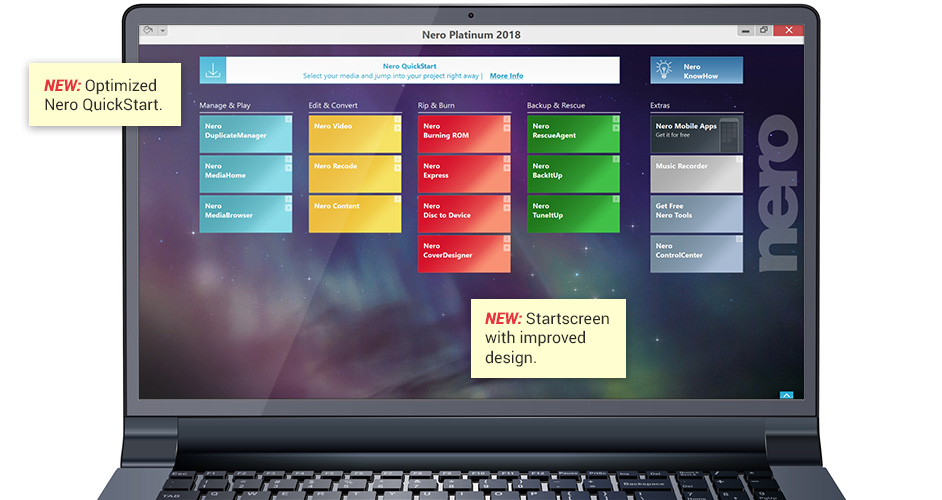 Manage Your Media With Ease
If you are like most people, you have a lot of duplicate photos and videos on your computer. This will online lead to your memory being depleted over time. The more memory you have tied up in these duplicate pieces of media, the slower your computer will ultimately run. The duplicate manager tool built into the Nero Platinum will allow you to detect duplicate media and get rid of it in a hurry. All of the media on your computer will be contained within the Nero Platinum Media Home spot. This means you will be able to easily find what you need in a timely manner. By having everything so accessible, you will be able to save more of your valuable time.
Easy to Operate
The main benefit that comes with investing in Nero Platinum is that it is very easy to use and powerful. Regardless of if you are a hobbyist or a professional photographer, you will have plenty of tools to work with on this program. If you are tired of using outdated and hard to operate pieces of media burning software, then now is the time to make the switch toNero Platinum. You can get the tools you need without paying too much with the Nero Platinum software program. What are you waiting for? Download the Nero Platinum program today!