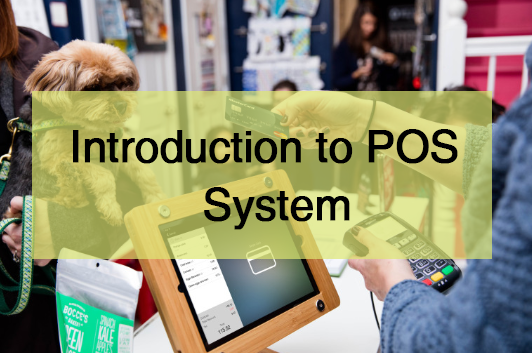 Hi Guys! Hope you are doing great. Today, I am going to unlock the details on the Introduction to POS system. The POS stands for point of sale which is a process where a transaction is made when customers select some product and finalize it after checking out from the main window. It is very useful for keeping the track record of inventory and the number of sales made per day.
There are many benefits of using this method including better user experience, retention of customers, price customization of every product, and keeping the track record of the previous purchase history of the customers. This process refrains you from using old traditional methods of carrying out sale process in which cash registers were used.
I'll try to cover each and everything related to POS, why it has become prerequisite for most of the retailers, main benefits and the steps required to set up the POS system. Let's jump right in.
Introduction to POS System
POS is known as a point of sale or point of purchase where a transaction is carried out once the customer picks the products for buying. If you are a retailer or restaurateurs, you cannot run a demanding business without having a proper POS setup. The complete setup of POS system includes computer, credit card reader, receipt printer, barcode scanner, cash drawer and POS software. Following are the main features of POS system.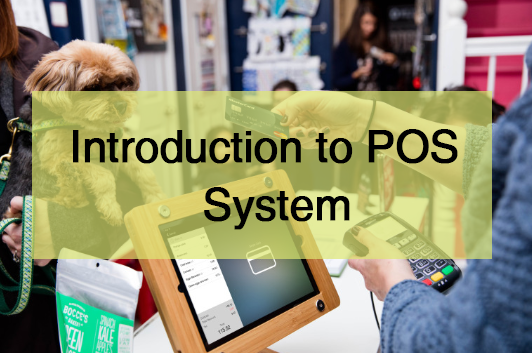 Purchase History
The technology is evolving day by day with the intention of providing a better user experience that sets you free from the hassle of manually keeping the record of what you pick online and purchase history.
Sometimes it happens, you purchase a product and after two or three months you require same product and you find it very difficult to search and pick the right product in the search history of the eCommerce store. The POS system gives you the flexibility of checking the purchase history that helps you making a final decision.
Pick from Variety of Products
The POS system provides an option to the customers to choose among the variety of products available online. There are many POS systems that are highly reliable and safe to use in terms of retaining customers' credit card details.
Setting up the POS varies from business to business. If you are running a restaurant then the requirements of the systems will be different as compared to running a medical or garments store. You can give your requirements to the developers of the POS system and ask them to provide you with a relevant system that resonates with your demands.
Cloud-Based Facility
As the nature of the business goes complex, the demands and requirements of setting up precise and accurate POS system increase.
Earlier, you had to depend on the developer who would develop your systems and whenever there came any fault, the developer had to move to your place to fix the system.
This is where Cloud-Based POS system comes handy where handling the data, transaction, and inventory can be monitored from a remote location. And in case there comes any bug or glitch in the system, it can be fixed from the remote location by your service provider.
Security
When you provide your credit card details to any retailer for a transaction, your information becomes vulnerable. Hackers can steal your information and do purchase using your credit card information. Thanks to technology. Now there comes a POS system that builds on very accurate and complex algorithm that covers main loopholes that may help the hacker to steal your useful information.
You need to pick the reliable service provider for setting up your POS system that not only keeps the track record of the inventory but also gives customers a trust and peace of mind so they feel no hesitation picking your store for shopping.
Covers Every Business
Every business is different from other. You can pick any POS system that comes with the features that truly aligns with your business. There are a variety of packages available that almost cover every industry ranging from automobiles sector, beauty salon, medical store, sports retailer, electronics, dry clearer, spare parts, and many more.
Many POS service provides are out there but when it comes to providing quality service, only few stand out. What we highly recommend is Shopify POS Service Provider which provides everything you require for running a reliable business. They come with highly qualified experts that incorporate your entire idea into reality and give you technical support all the way from beginning to setting up whole POS system.
Points of Consideration
There are some points you must consider before you provide your requirement to the developers who build up your POS system.
ONE. POS system includes barcode scanner that leaves a big footprint in terms of easing a theft process for your employee. Your employee can manipulate the entire data of the customers and the transaction process by simply bypassing some products from the scanning process. This may help the employees to give products free of cost to their close friends. It is important every POS system comes with admin window which is only accessible by the administrator where he can monitor and check the record of sale and purchase order, especially where a refund or negative receipt is required.
TWO. The product price in your business may vary day to day, so it important that only legit personnel can access and change the pricing of a certain product. In the back end, the POS must be password protected which is only accessed by the administrators.
THREE. The growth of your business mainly depends on the number of sales you make and an inventory you are left with. You need to keep the balance between them. All this can be managed and accessed by the backend of the running POS system. So, it is advised to keep that data as secure as possible so no one from outside can approach those files or manipulate them and use for their personal gains.
FOUR. Some retailers get afraid of choosing POS system. They think picking POS system would decrease their sales and they need to start all over again for making the reputation of their business. However, this is a myth that gives you nothing but turns out to be a main hurdle in your business growth. If you want to excel and grow, you need to think out of the box and make yourself adaptable with the recent technology. If you are running an online business then setting up POS system must be your first priority.
That's all for today, I hope you have found this article useful. However, if you are unsure or have any question, you can ask me in the comment section below. I'd love to help you according to best of my knowledge. Thanks for reading the article.