Hi Friends! Hope you are doing well. Today, I'll discuss the details on the Benefits of App Subscription Service for Writers.
The life of a writer is one of the most challenging ones. You have read and kept all your important notes. You have to gather all the knowledge you can from different sources. Then you have to meditate and stay fit. You also have to protect your work and ideas. All this means that you will need dozens of apps, not just to help you with your work, but also in addressing different aspects of your life.
As a writer, you need a wide variety of apps, not just to help with your ideas and core work, but also for supporting workflow. There is no longer any need for spending all night to download every app that you will need. It is easy for a writer to have more than a hundred apps on their Mac.
As a writer, you are going to deal with a wide range of content. And this includes textual and visual content, which means you will need apps to work with image editing and even for videos.
Subscription Benefits
There are many additional benefits of choosing app subscriptions:
Much lower entry costs
An assurance that the app will survive for long
No more annoying ads that come with free apps
No need to install dozens of apps, one at a time
Cost Factor
So when you use hundreds of apps, does that mean that you should be spending hundreds of dollars a month on just apps? This is where a comprehensive app subscription service like <a href="https://setapp.com">Setapp</a> comes into the picture. With monthly plans starting from just $9.99 and access to over a hundred apps, writers cannot ask for more.
Setapp offers dozens of apps that helps writers to focus on what matters most: on content creation, and then there are dozens more on workflow management, research, productivity, and much more.
If you would be eager to spend more than $7/mo for Netflix, would it be difficult for you to pay $9.99/mo for apps that help you become a better and well-organized writer? And this includes apps like Ulysses that cost $4.99/mo if you were to choose them individually.
Preserve & Access Your Creative Work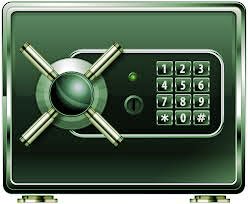 A unique advantage of choosing an app subscription service for Mac like Setapp is that you will have an assurance that the apps are going to remain available in the future.
When you create your content through an app, you put your work at risk of loss. Subscription service offers the most trusted apps in the industry, and it comes with an assurance that you can expect the apps to stay here for the long-term. Such providers also protect your interests under their terms and conditions.
In fact, such subscription providers can keep your data safe and accessible even after you have unsubscribed from their services. This is not expected when you choose to install a standalone app. This is a significant factor that works in favor of the subscription service.

Enter the Free Trial
Mac app subscription services like Setapp also provide free trial without any need to provide your credit card details. You can try such services for a week, and if you are not satisfied, you could cancel.
There is no risk of the service provider charging your card, which is something different from most of the subscription services available out there on the Internet.
Thus, there are many reasons for writers to choose an affordable subscription service that comes with lots of value addition. From creative writing tools to image editors to productivity tools, you can find everything that is required to help you become a better writer.
That's all for today. I hope you have found this article useful. If you are unsure or have any question, you can ask me in the comment section below. I'd love to help you in any way I can. Thanks for reading the article.