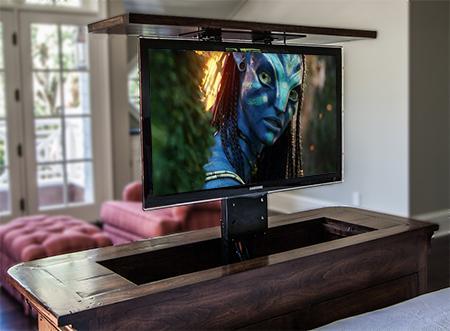 Hello everyone, I hope you all are doing great. In today's tutorial, we are gonna have a look at Building Monitor-Specialized Lifts. The American-based linear motion technologies manufacturer Progressive Automations offers its customers only the most efficient and effective automation solutions applicable to a variety of spheres like shipbuilding, heavy machine building, home interior, engineering, smart houses construction, etc. The impeccable TV lift technology provided by this company is nowadays widely used for the creation of conference halls, high-tech offices for world business enterprises who break the mold of IT technologies. It allows for installing TV screens of different dimensions almost anywhere. Pop-up TV lifts, TV lifts for cabinets & furniture, rotating TV lifts, under the bed TV lifts along with attic & ceiling lifts - all these serve the TV automation which is widely required by technology-lovers.
TV Lifts for DIY Implementation
Linear motion technology implemented in TV lifts constructions manufactured by Progressive Automations is distinguished by its extreme safety and high reliability. With this technology making a DIY TV lift installation at home won't be a serious problem. With particular attention to all the details embodied by Progressive Automations in all their products, everyone can take them and use to create a piece of high-tech art conveniently serving to watch favorite programs when wanted and hide a TV monitor afterward.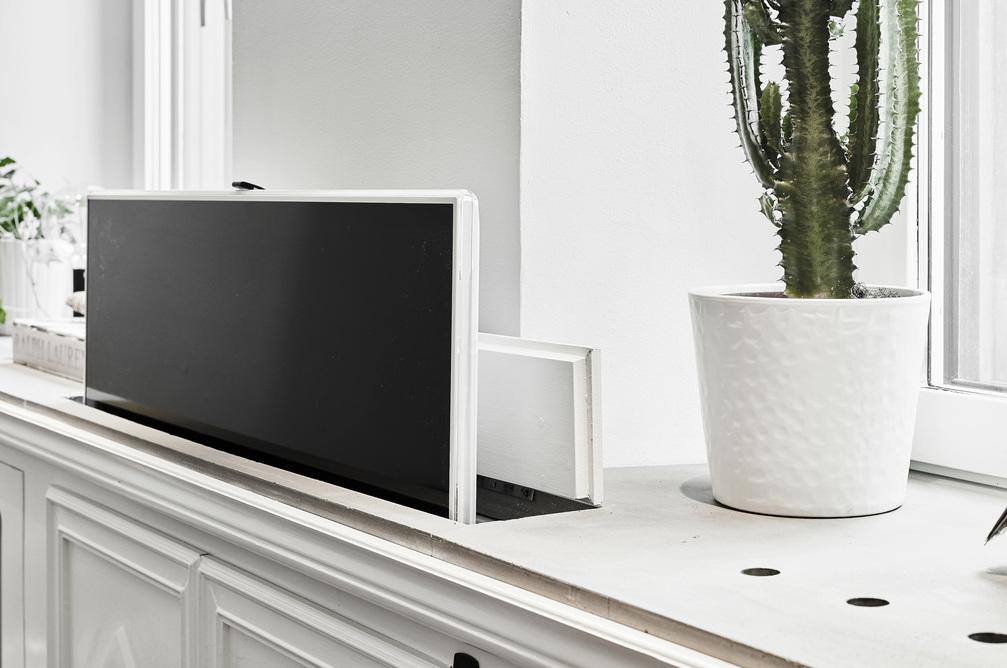 TV lifts became something more than just a modern trend nowadays. Their wide implementation along with the use of numerous other last-decade inventions became the matter of contemporary technological approach. Not just because of the style or convenience provided, but because of promising prospects.
Biggest TV Lift Automation Benefit
Not a secret that automation saves the most indispensable resource humanity has ever had - its time. Just imagine how much time do you personally spend on switching your TV on, making coffee, cooking, cleaning, washing, etc. The technical evolution of the last decades makes it possible to save tonnes of hours usually spent on routine and nowadays unnecessary work. And now imagine that you would have to clean all again manually instead of chatting with your friends somewhere in the public places.
You would be obliged to clean your house instead of your automated vacuum-robot-cleaner. But with an automated show & hide TV monitors the situation is the same. Previously, nobody could even imagine that it will be possible to permanently hide the monitor each time it is not needed. However, now we have this chance and it saves hours to those who regularly watch TV. Hiding a TV screen from sight after watching and when leaving home in business becomes easy.
Automation as the Investment in Everyday Life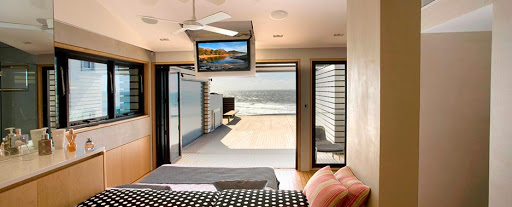 The most convenient thing about this branch of automation technology is that it is relatively cheap. Having only about $700 to spend on automation project homeowner can contact Progressive Automations managers asking them for the assistance and they will gladly help customers to make their dreams come true. This is the best combination of cost-effective approach along with reliable services and tested products offered. Make your technological interior now with products & services offered by Progressive Automations. Nothing's gonna make you happier than the right capital investment in the future of automation. Experience TV lift technology by yourself and make this little convenience serve your everyday life and purposes you set all along through your life. Forget about things you got used to when it comes to TV lift automation - think progressive!