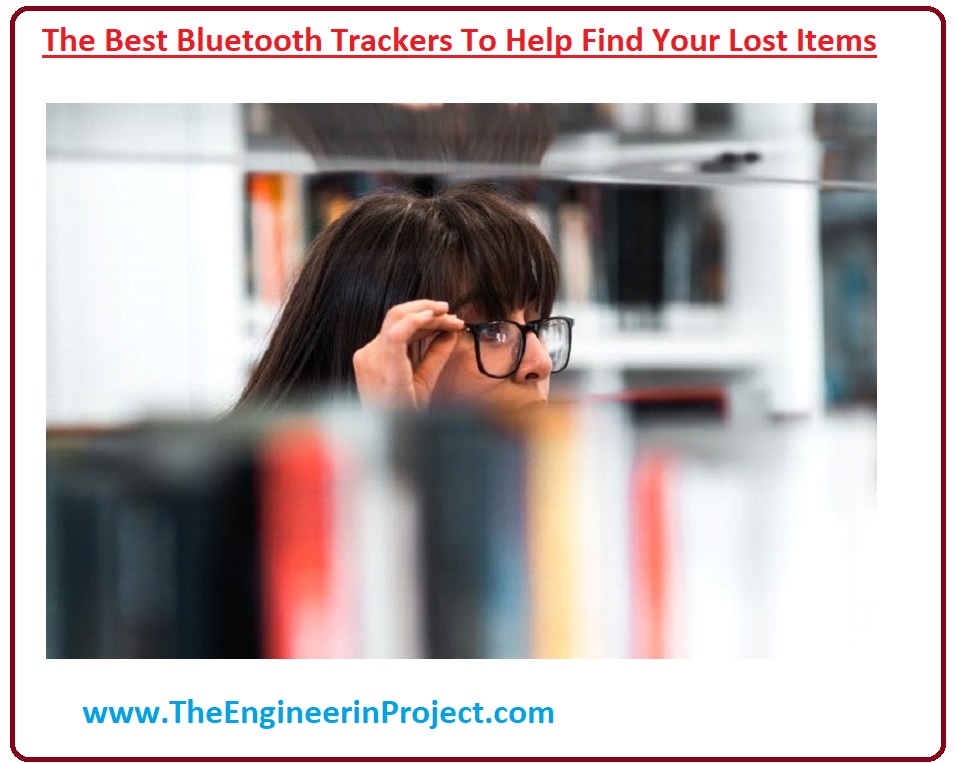 Hello fellows, I hope you all are doing great. In today's tutorial, we will discuss The Best Bluetooth Trackers To Help Find Your Lost Items. Are you one of those people who always lose things? When you go out with your colleagues, do you find it hard to remember where you put your purse or car keys? Well, you are not alone. Most people lose or forget where they put things at some point. There is no worse feeling than knowing that you had something within your reach, and now you cannot locate it. It's upsetting, and for sure you aren't the only one who feels the same thing. These berserk searches and hunt could all be evaded with a Bluetooth tracking device. These small devices fasten to your most important items such as your purse, car keys, and phone. Plus, they aid you in locating them when you misplaced them. in today's we will have a look list of the best Bluetooth trackers and their uses. So, let's get started with The Best Bluetooth Trackers To Help Find Your Lost Items.
The Best Bluetooth Trackers To Help Find Your Lost Items
What, Why, And How
First of all, we need to define what is a Bluetooth tracker. It is a thin, small device that fastens to your belongings and helps you locate their whereabouts when they end up misplaced.
With this device, you will earn peace of mind that you can always find your missing belongings.
If something gets lost, for example, a purse left on a park bench or at a restaurant, your chances of finding it is higher when you have Bluetooth tracking devices attached to your most important belongings.
Moreover, why do you think you'll need such a device?
Remember that people carry important items, both from a sentimental and financial perspective, wherever they go.
Thus, the capability to find such items when they go missing is a great asset.
Next, how to install and use such a device? For the most part, Bluetooth tracking devices do not need any installation.
All you need to do is to fasten them to anything you'd like to track, sync to an application, and go.
Honey Key Finder
This device gets rid of the need for a selfie stick. Aside from functioning as a tracking device, the Honey Key Finder connects with the camera of your mobile device as well.
With a click of a button, you can, for sure, take a high-quality photo.
If, for example, locating an item is only one of the many demands that you have at the moment, this Bluetooth tracker could be the device you are looking for.
Tile Mate
Some people tend to keep their phones on silent. So, when they lose it, it can be hard to recover it.
There is no way for a person to make it vibrate or sound.
However, with the Tile Mate, even if your phone is on silent mode, you can make it ring, making it easier to track it down.
Moreover, Tile Mate has plenty of features to offer. It arrives with a replaceable battery that's undoubtedly to operate for a year, and it's uncomplicated to replace the battery yourself.
Today, this product is perhaps the most renowned tracker as it's small, offers many features, and has a huge community of users connected with it.
TrackR Pixel
For the most part, there are two levels of losing an item. It's either just misplaced or left in a public area.
If you can't remember where's the last spot you had your item, then the TrackR Pixel will aid you in that situation.
Since this product is small, you can fasten it to almost anything, such as luggage, bags, wallets, or keys.
With the help of the TrackR application on your phone, you'll know the last known spot of the item you're tracking.
Also, there is the Global Crowd Locate feature that will help you even more if you cannot recover the lost item at your home.
SpotyPal
If you're worried about the battery life of your tracking device, then the SpotyPal could help you out.
This product has a low-energy usage. Therefore, its battery can last at least a year.
Takeaway
Do you find it hard to look for your valuable items when it goes missing? May it be as small as your keys or as big as your laptop.
Nevertheless, you might be needing a Bluetooth tracker.
Within a small span of time, you can find your things.
It is the detailed article on the Best Bluetooth trackers if you have any question ask in comments. Thanks for reading. Take care until the next tutorial.