Hello friends, I hope you all are doing great. In today's tutorial, we will have a look at
Top extensions in Mozilla Firefox You Should Know.
One of the critical components in computing for many users is the new web browser. These platforms have had a significant evolution hence becoming more powerful and extensible. Extensions are one of the features that can be used to modify the functionality. Firefox is an extension that is built by use of a development system known as cross-browser and Web Extensions API.
The kind of extensions that you will like to install will solely depend on the way you use your browser, the level of trust to your extension developers, your privacy views, and many other personal preferences. Learn more to know the best places to get the best files like at Rocketfiles. So let's get started with top extensions in Mozilla Firefox You Should Know.
Top Extensions in Mozilla Firefox You Should Know
It is good to understand that browser extensions depend on the ability to change things on any web that you are visiting and also the ability to read.
You are advised to take careful consideration of the ramifications of this.
If an extension has modified the access to the web pages, this can make it a keylogger, online tracking device, it can intercept the information of the credit card and also perform other multiple criminal activities.
However, not all extensions have the capability of doing all those criminal activities.
All you need to do is to consider the installation source carefully, the risk profile, the permissions that are involved, and many other factors before you decide to install any extension.
With that useful information above, below are the best five Firefox extensions to consider.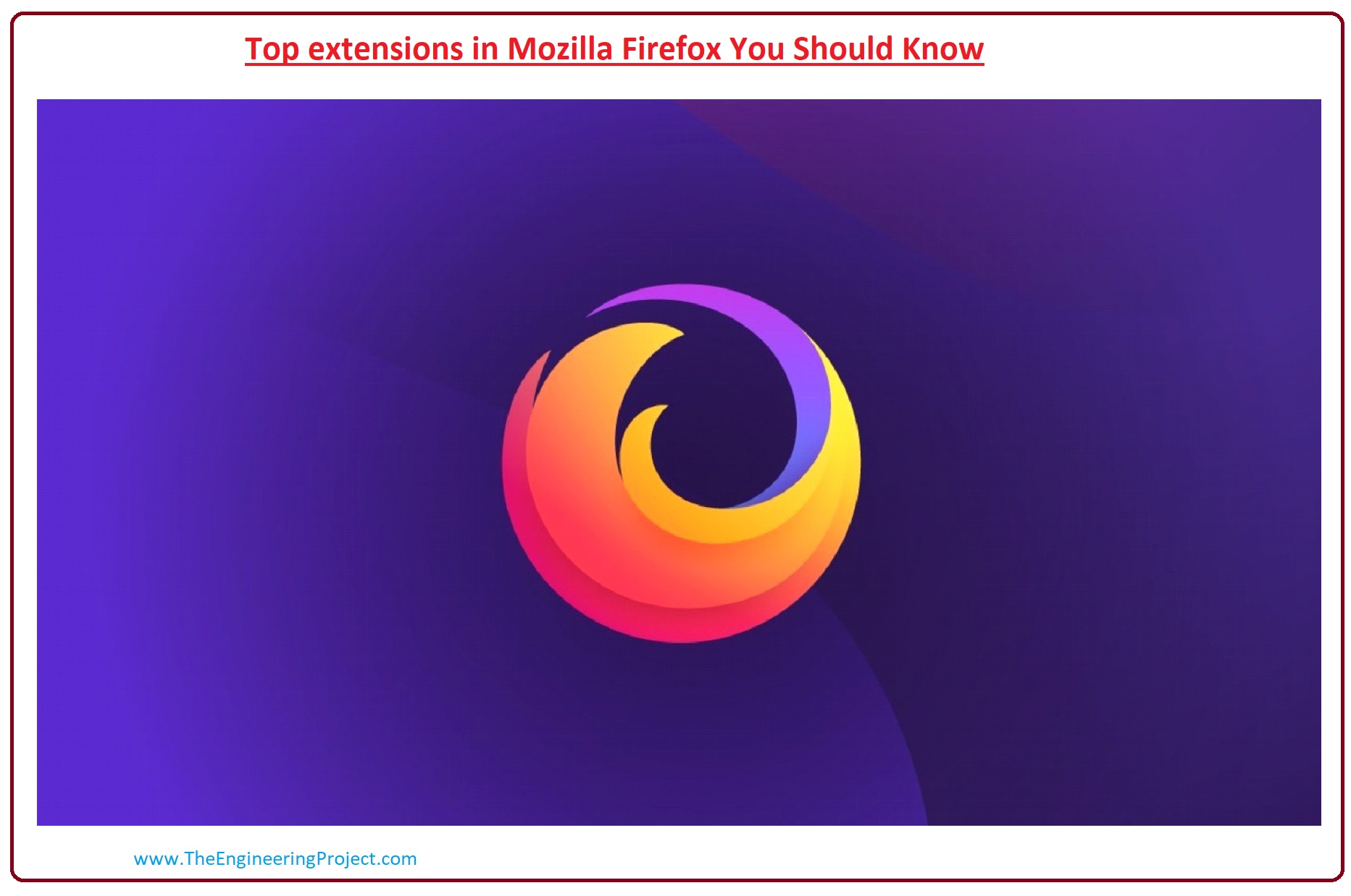 uBlock Origin
If you are dreaming of an extension that will allow you to enforce the filtering of your content, this is the one.
uBlock Origin has low-memory, is fast with a spectrum blocker wide enough to block ads.
Its behaviour is to block ads, trackers by default, together with the sites that are malware, which use many filter lists that are predefined.
This extension is not only powerful, but it is regarded as the most performing.
Privacy Badger
This is another extension that may leave you with questions as to why it is on the list not because it doesn't meet the requirements but because it seems similar to the uBlock Origin.
However, this one is different because very different than uBlock.
This extension is mainly focused on privacy going by its name that is meant to block both the third party trackers and block ads.
This extension was developed to recommend a particular extension that will block and analyze any specific ad or tracker that might, at one time, violated the user consent principle automatically.
This can function the best way possible without any knowledge, settings, or other configurations place upon by the users.
The extension was developed by an organization that put its primary focus for its users more than for the online advertisers.
It employs specific algorithmic methods to identify specifically all that is being tracked and what doesn't.
LastPass
LastPass is another developed controversial addition that is known by many people. Whether you decide that you need to decide on a particular one with a browser plugin, if you should at all employ a password manager, all these are topics that are debated all times so much by many.
The answer to every problem here depends on an individual's risk profile in place. It is recommended that users try to use one since this can be a far much better solution than the available common alternatives surrounding us of using similar and weak passwords all through.

Xmarks Sync
Another Firefox extension convenient to users and helps significantly in syncing user profiles, bookmarks, user open tabs, and all instances browser history.
For individuals with multiple machines and very much in need to sync all over mobiles and desktop, someone who needs to use different browsers on a similar device, this is the extension you need to look at most.
Awesome Screenshot Plus
This Firefox added extension allows users to capture easily part or all web page and also all comments and add annotations, all users blur sensitive data and other things at large.
With this extension at hand, you can freely share images with the help of optional service online.
This is a tool that is also great at capturing site parts for issues of debugging, sharing necessary information, and also discussing the design. It is an essential tool you can use than you might expect.
That's all about Top extensions in Mozilla Firefox You Should Know if you have any question ask in comments. Thanks for reading.