Hello friends, I hope you all are doing great. In today's tutorial, we will have a look at
How to Land Your First Engineering Job.
As the world continues to transform from rapid technological advancements, industries have an increasing demand for skilled, qualified engineers. However, you should not assume that a job is waiting for you when you graduate. Before you do all the work of earning a degree in engineering, it pays to understand the process of securing employment.
After all, that's the reason you have elected to pursue an engineering degree, so having a plan is crucial to make sure your work pays off. Here is a basic guide to the process of getting your first engineering job from the Massachusetts engineering jobs experts. So let's get started with How to Land Your First Engineering Job. 
After you get a degree, how do you get a job?
In engineering, the process is similar to job search in other industries. Typically, the path to employment begins with an engineering training or internship program.
This way, you'll have real experience in a work environment, although you don't usually get paid for these work-study positions.
This is also a requirement for receiving a professional license or certification in some countries.
Optimize your Resume
Now that you have some experience under your belt, you're ready to go after your first paid entry-level job.
The first step in this process is to create a winning resume. A good resume emphasizes work experience and employment history.
Focus on experience in engineering, and limit or exclude any work that is not related to your field. It's best to have professional help when creating a resume.
There is a lot of money on the line, so it's definitely worth the small expense to optimize your resume.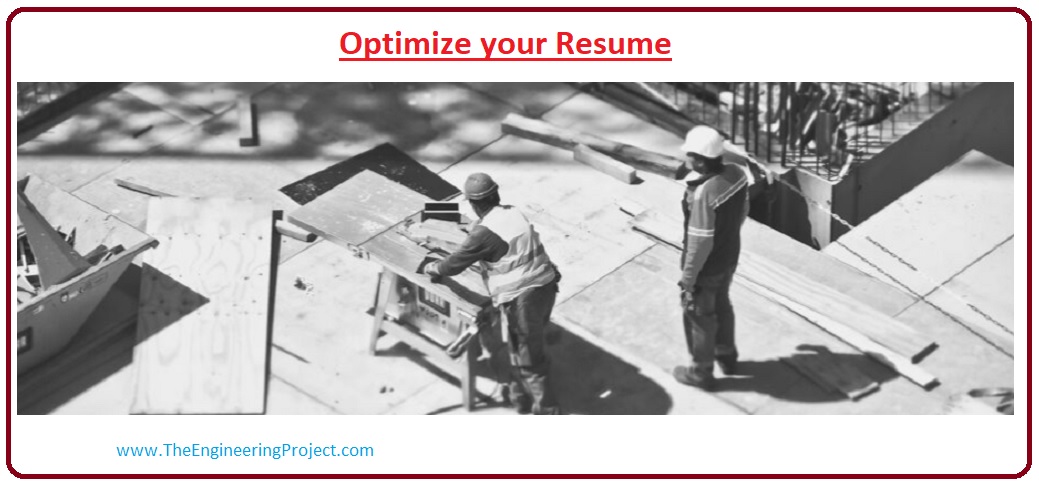 Create a Portfolio
It's one thing to talk about your experience, but having a portfolio that provides concrete examples of your work is more compelling to an employer.
Your portfolio contains a lot more detail than a simple one-page resume. You don't need to bring any physical models or other examples to a job interview. It's best if all portfolio elements are digital files in text, image or video format.
If you have created models or prototypes, a photo of these will be a great addition to your portfolio.
You can also include detailed information about engineering projects, letters of recommendation and even a YouTube video that demonstrates your abilities in action.
The Power of Networking
They say that it's not what you know but who you know when it comes to landing a big job.
There is some truth to this even in the field of engineering where there are some prestigious and lucrative positions that many people are competing for.
The easiest place to start building a network, if you're not already connected to any big-time executives in the industry, is your alumni network. By joining the alumni association, you will have opportunities to connect with important people in the industry and even join mentoring programs.
Aside from the alumni association, there are other relationships that you can build in your school that can be helpful.
Your professors may work in the field outside of class, and they can help connect you to opportunities.
They can also provide good references or letters of recommendation. Don't forget your classmates.
Some of them may know people who can get you in the door at some of your most desired companies.
Outside of academic circles, you can also find many resources to help build your network.
Look for professional associations and government-regulated organizations that provide resources and opportunities to connect with industry people.
Another powerful tool for networking in the 21st century is social media.
There are discussion groups that you can join on LinkedIn and Facebook to help build your network and find out about job opportunities.
So, friends, it is a detailed article on How to Land Your First Engineering Job if you have any question ask in comments. Thanks for reading.