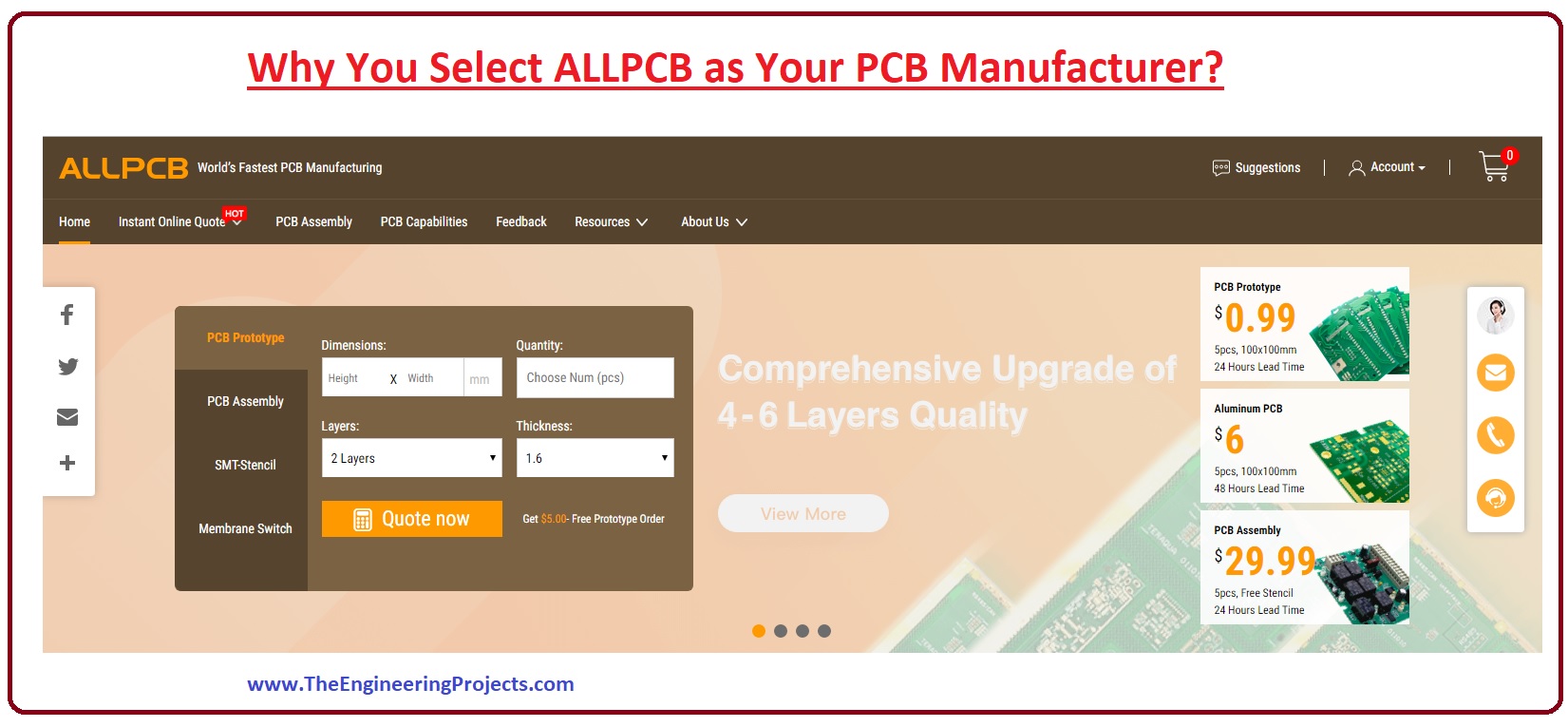 Hello friends, I hope you all are doing great. In today's tutorial, we will have a look at Why Select ALLPCB as Your PCB Manufacturer? There are many PCB manufacturers that provide various services related to PCB products. Why ALLPCB stands out and becomes one of the best? The key is the high-cost performance and superior service. So let's get started with Why  Select ALLPCB as Your PCB Manufacturer?
Who is ALLPCB.com?
ALLPCB is an Internet-based PCB super factory offering professional and ultra-fast one-stop service, including PCB manufacturing, PCB assembly and components sourcing.
With the help of advanced technology (big data, cloud computing, image recognition, AI, etc), ALLPCB has already accomplished the updating from PCB manufacturer to an intelligent industrial collaborative manufacturing platform.
Why is ALLPCB.com?
As an innovative Internet platform concentrating on PCB prototype, ALLPCB's service has covered more than 120,000 users from 120 countries and regions of the world.
It is trusted and loved by plenty of top enterprises, such as Tesla, Siemens and Toshiba.
Why is ALLPCB so preferred?
Higher Quality:
ALLPCB always chooses best materials (ie. A-grade boards from SYTECH, Hi-Q printing ink from Taiyo, etc.) for production to ensure the quality of PCB products.
Despite of more expensive raw materials, ALLPCB never compromises on quality.
In addition, the most advanced machines are put into use. ALLPCB super factory is fully equipped with PTH Production Line, LDI exposure machines, AOI (Automated Optical Inspection), Flying Probe test machines and so on.
Accordingly, gradual professional training is a "must" for machine operators.
Ultra-fast Delivery:
The data-driven "Intelligent Manufacturing" has brought ALLPCB tremendous competitive advantages. Since founded in 2017, ALLPCB has been offering 24-Hour Prototype + No Extra Charge for Urgency.
ALLPCB's online quote system allows users to enter the parameters and get quotations for a second, then upload the design file and pay online. Order completed. It takes only 1 minute for the whole process.
Customer service are available 24/7/365. After placing the order, ALLPCB will be in charge of the order file review - engineering file generation - intelligent panelization - production - logistics & delivery.
Under the Multi-module Wuji IOCT System, the whole production process will be divided into different production tasks automatically, then the respective tasks are transferred to the corresponding modules, finally, it will carry out the tasks and make a production with fully automatic equipment.
Meanwhile, the entire production progress is monitored in real-time by IoT(Internet of Thing).
For overseas orders, it takes only 2-4 days for cross-border logistics. This is the world's fastest delivery performance with an accuracy rate of 98%.
Crazier Price:
ALLPCB charges $0.99 for the first PCB prototype order and $6 for Aluminum PCB. What's more, PCB assembly starts from only $29.99 without stencil charges, set-up fee, tool fee, and booting fee!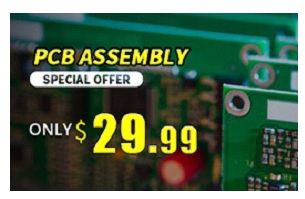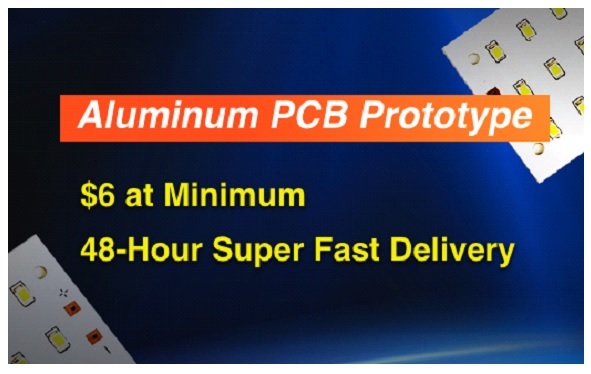 Standard PCB Manufacturing Capability of ALLPCB
These are some features of the product provided by the ALLPCB.
| | | |
| --- | --- | --- |
| Product | Standard Capability |                                         Parameters |
| Layers | There are one to six layers are exists in this board. | These layers are prototypes. |
| Material | CEM-1/FR-4/Aluminum | CEM-1 (composite epoxy material) FR-4 (flame resistant), Aluminum |
| TG | Shengyi TG-140 Kingboard TG-130 Goldenmax TG-130 | Shengyi TG140 / TG150 / TG170 Kingboard TG>130 Goldenmax TG130 |
| Heat Conductivity for Aluminium | 1.0 | |
| CTI (Comparative Tracking Index) | Class 3(CTI=175V) | |
| Surface Finish | HASL (hot air solder levelling), immersion gold, OSP (Organic solderability preservative) | HASL (Organic solderability preservative) is not good for 0.4-millimetre board. |
| Solder Mask Color | Green, Red, Yellow, Blue, White,  Black | |
| Silkscreen Color | Green, Red, Yellow, Blue, White, Black | |
How to Order on ALLPCB.com?
Fill the required information into the form at the home page of ALLPCB.com. Then click "Quote Now".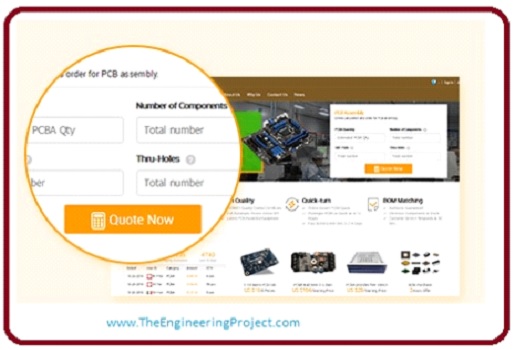 Step 2:
Submit the options like product type, PCB specifications, price cost, shipping cost, then click "Add to Cart".
Step 3:
Check and confirm your orders. And after 2-4 days, you will receive them!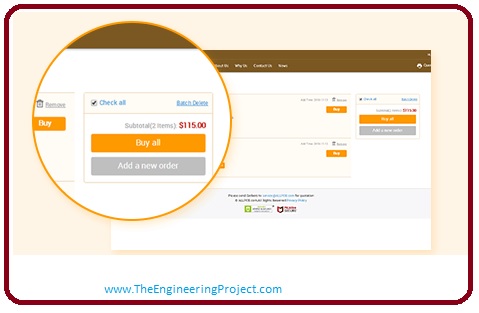 That's all for today. Here's the detailed tutorial on Why You Select ALLPCB as Your PCB Manufacturer. If any question, you can ask me in comments.