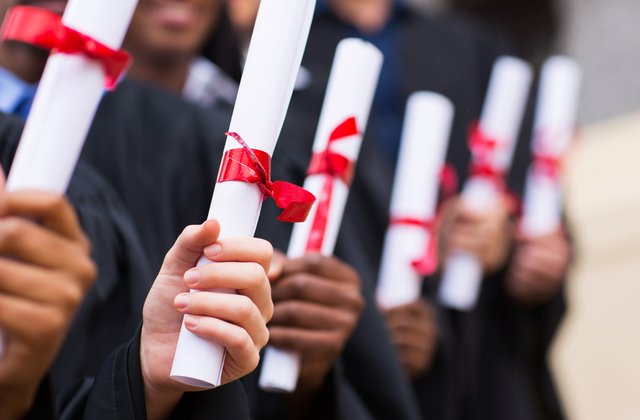 Hello Friends! I hope you are doing well. Today, I will talk about the Bachelor degree list. A bachelor degree is an academic degree, and duration is usually four to five years, depends on the university and program you choose. It usually has 120 credits and about 40 college courses. I will share the complete bachelor degree list, popular bachelor degrees and their majors, and finally the scope of bachelor degree.
Bachelor degree list
There are many degree programs offered by a number of universities through out the world. Here, I listed the popular bachelor degree list. Have a look.
Bachelor in Arts.
Bachelor in Computer Science.
Bachelor in Engineering.
Bachelor in Education
Bachelor in Commerce.
Bachelor in Veterinary Science.
Bachelor in Science.
Bachelor in Medicine.
Bachelor in Fine Arts.
 Bachelor in Architecture.
Bachelor in Laws.
Bachelor in Business Administration.
Bachelor in Technology.
Bachelor in Surgery.
There are some other popular bachelor degrees nowadays that students love to choose. These are:
Bachelor in Agriculture.
Bachelor in Engineering.
Bachelor in Health care.
Bachelor in Architecture.
Bachelor in Fine arts.
Bachelor in Midwifery.
Bachelor in Physiotherapy.
Bachelor in Optometry.
Bachelor in Dentistry.
 Bachelor in Film and television.
Bachelor in Nutrition and dietetics.
Bachelor in Kinesiology.
Bachelor in Paramedicine.
Bachelor in Pharmacy.
Bachelor in Public health.
Bachelor in Nursing.
Bachelor in Medical and health sciences.
Bachelor in Landscape architecture.
Bachelor in Education.
Bachelor in Mortuary Science.
Bachelor in Aviation.
Bachelor in Divinity and theology.
Bachelor in Liberal arts.
Bachelor in Forestry.
Bachelor in Integrated studies.
Bachelor in Journalism.
Bachelor in Library science.
Bachelor in Music.
Bachelor in Nonprofit studies.
Bachelor in Philosophy.
Bachelor in Psychology.
Bachelor in Law.
Bachelor in Science with education.
Bachelor in Mathematics.
Bachelor in Science in law.
Bachelor in Social sciences.
Bachelor in Social work.
Bachelor in Technology.
Bachelor in Innovation.
Bachelor in Talmudic law.
Bachelor in Tourism studies.
Bachelor in Urban and regional planning.
Bachelor in policy management & Public affairs.
Popular Bachelor degrees of 2021
Bachelor in Agriculture
The BSc in Agriculture or also known as BSc (Hons) Agriculture. It offers broad practice in the agricultural sciences. The center of focus is on development, quantitative, communication, computing, and analytical skills. This is a four-year program. Students will learn about how to apply the theory and laws of science to understand and manage the composition, processing, and selling of agricultural products. And to the administration and conservation technologies of the natural resources. All students engage in the rural field for practical work and worked with professional experience in farming or agriculture projects, natural resource control, agribusiness management, or commercial or government organizations working in the field.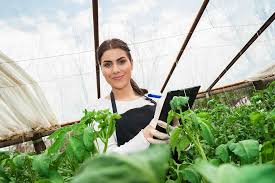 Mostly the major subjects taught in this program degree are:
Agronomy.
Plant Breeding and Genetics.
Horticultural Sciences.
Plant Pathology.
Post Harvest Science and Technology.
Soil Science.
Marketing and Agri-business.
Agricultural Extension.
Biotechnology.
Forestry & Range Management.
Seed Science and Technology.
Entomology.
Bachelor in Architecture 
The Bachelor of Architecture ( commonly known as BArch degree). It is a professional academic degree given to students who will succeed to finish a five-year course of study and complete research in this field. There are so many universities that are offering BSc in architecture degrees or also offer this program as a major (after the first three or four years). And finally, they also have to do a post-graduate diploma in two to four years.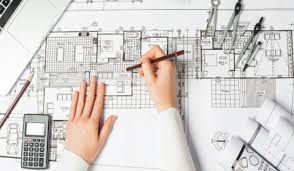 The major & minor subjects taught in Bachelor in Architecture are usually:
Basic Design.
Visual Communication.
English.
History of Architecture.
Pak Studies.
Computer Applications in Arch.
Surveying and Leveling.
Arch. Design.
Islamic Studies.
Visual Communication.
History of Architecture.
Materials & Construction Systems.
Structural Systems.
Visual Communication.
Communication Skills.
Materials & Construction Systems.
Arch. Design.
Interior Design.
Practice and Management.
Building Economics.
Environmental Control Systems.
Structural Systems.
Architecture of Pakistan.
Landscape Architecture.
Research Methodology.
Environmental Psychology.
Business Management Studies.
Architectural Conservation.
Bachelor in Arts
The Bachelor of Arts degree is also known as BA. Similarly to the degree of Bachelor of Science, BA also very popular among students. The top universities offering bachelor's in arts are Oxford, Dublin, and Cambridge. The Bachelor in Arts is an academic degree that connects academic and work-life skills. Normally, A BS degree has more credits than a BA degree.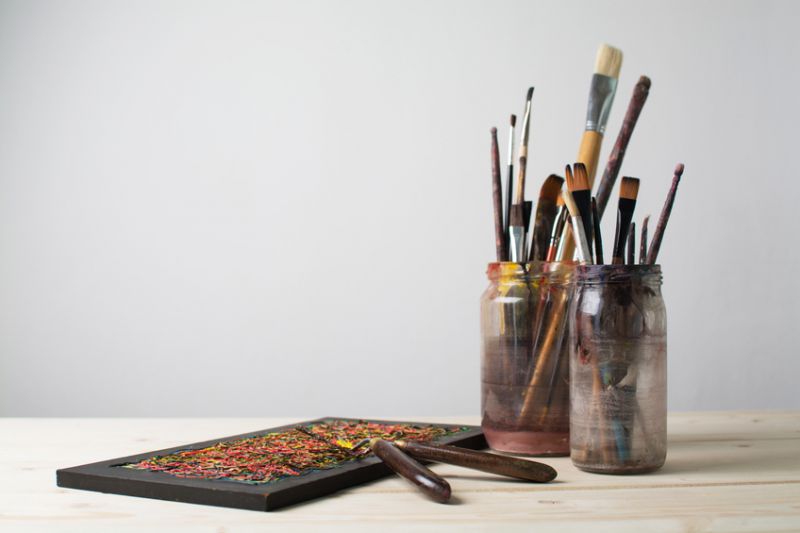 The possible fields of study in BA programs are many and involve the areas such as:
Anthropology.
Organizational studies.
Sociology.
English literature.
Creative writing.
International studies.
Philosophy.
History.
Bachelor in Engineering
The Bachelor of Engineering degree is equal to a Bachelor of Science degree, and it is a professional academic degree given to students who have finished the three or four-year coursework in engineering.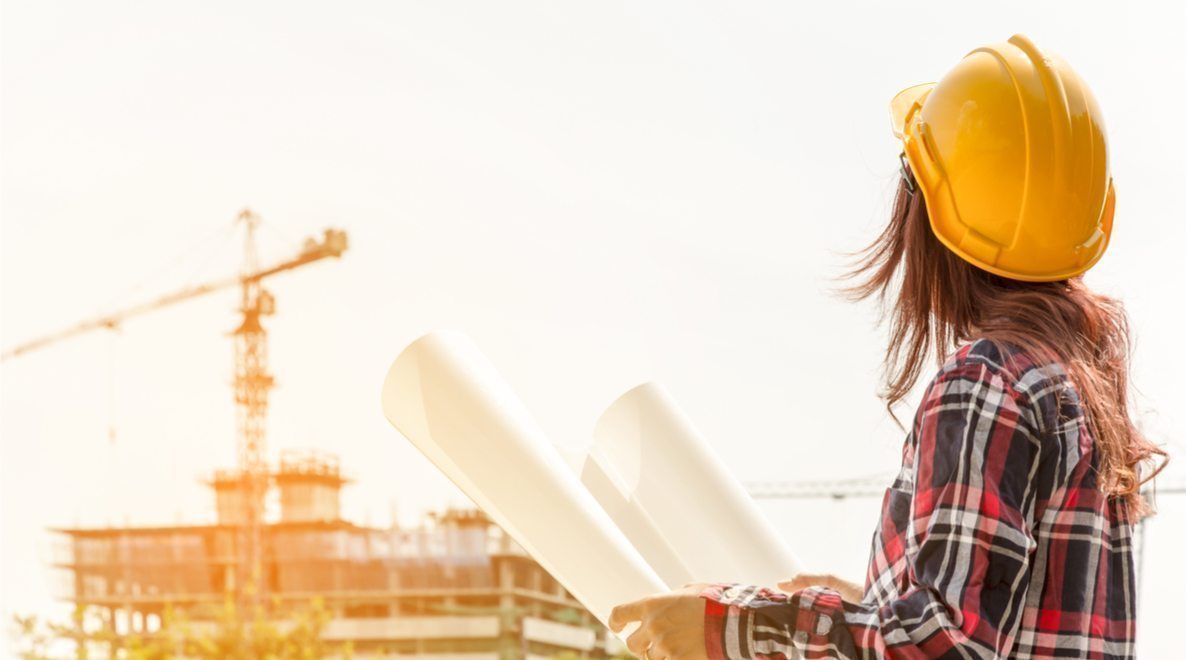 The Engineering field has many major areas:
Automotive Engineering.
Aviation & Aeronautical Engineering.
Bioengineering & Biotechnology.
Chemical Engineering.
Civil Engineering & Construction.
Electrical Engineering.
Electronics & Communication.
General Engineering & Technology.
Bachelor in Business and management
It is also popular bachelor degree among students. The typical courses taught for the business management are:
Accounting.
Economics.
Marketing.
Statistics.
Business Ethics.
Human resource management.
Business Policy.
The career option and jobs options in this degree programs are:
Office Manager.
Financial Analyst.
Account Executive.
Small business owner.
Claims adjustor.
Business development specialist.
Advertising project manager.
Bachelor in Computer science and information systems
There are several bachelor's degrees in information technology (IT) incorporating programming, software engineering, database design, networks, and information systems. These degree programs provide students with knowledge and experience to get good jobs as well as enable them to further continue research in master degree. The program mainly focuses on the technical or general aspects of the topic, depending on the course you have taken. Some focus computer science courses cover the theory of computation, compilers, fundamentals of computer science, software development, basic programming, operating systems, web applications, information theory, systems and architecture, and algorithms, databases, and data structures. Theoretically based degrees focus on computer science. These combine the Bachelor of Computer Science and Bachelor of Computing degrees. Computer science is given as a major field. It covers various disciplines for the IT industry including information systems, software engineering, and data communications. Examples are the Bachelor of Science in Information Technology, the Bachelor of Information Technology, the Bachelor of Computer Applications, and the Bachelor of Applied Science degrees. Numerous disciplines are taught as part of the degrees and covered under other degrees, such as engineering.
Bachelor in Health care
1.Medicine In countries like British the University of Malta, medical students seek undergraduate medical knowledge and earn bachelor's degrees in surgery and medicine. Many other universities such as the universities of Cambridge, Oxford, and Dublin after the initial BA degree, and in Oxford, Cambridge, and Dublin the BA granted for the first three years of a medical study. Some British universities also offer bachelor's degrees in medical science.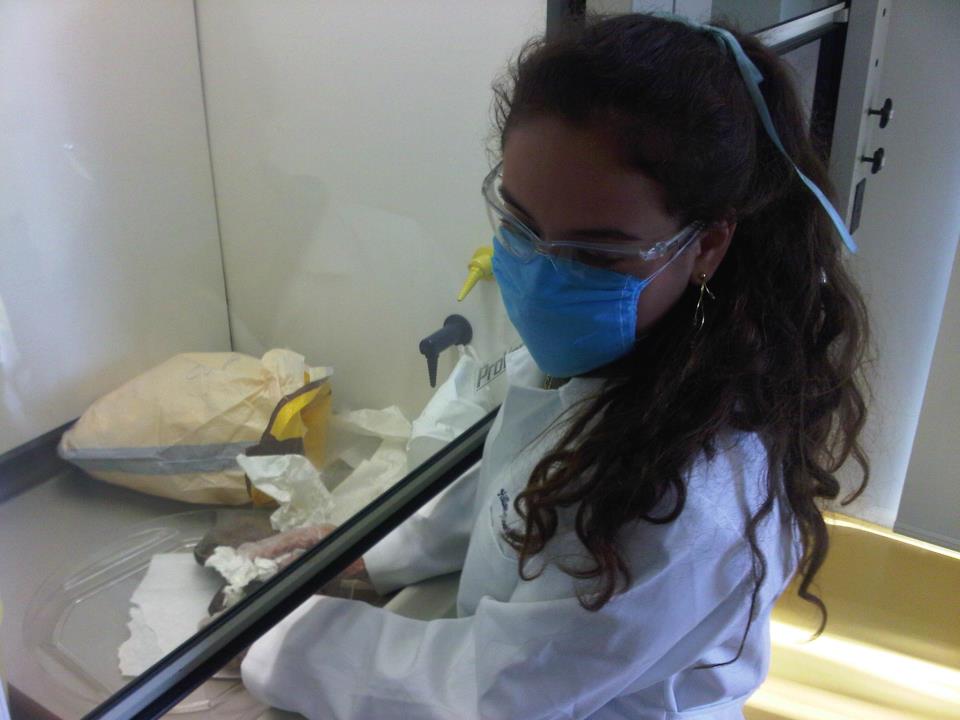 A major part of the first two years includes anatomy, biochemistry, physiology, and laws of community health. Introduction to microbiology, pharmacology, para clinical subjects including pathology and forensic medicine start in the next year and are finished at the end of the third year. Some Irish universities offer a third-year bachelor's degree. Though, this third-year degree is an antedate from the 19th century. But is not certified by the Irish Medical Council. Further, In the UK, these degrees, while holding the title of bachelor's degrees, is considered as master's degree-level qualifications. 2. Dentistry Dentistry is given both as a bachelor and a postgraduate degree. In countries like the British, the very first degree offered in dentistry is the Bachelor of Dental Surgery. In some sections around the globe, the doctorate of dental surgery is the typical bachelor program. Postgraduate courses such as the Bachelor of Dentistry are granted only by the University of Sydney (Australia) and need a prior bachelor's degree. Major Subjects taught in this degree programs are:
Anatomy.
General Pathology Medicine.
Prosthodontics.
General Anatomy.
Pharmacology.
General Surgery.
Operative Dentistry.
Histology.
Community & Preventive Dentistry.
Conservative Dentistry.
Embryology Science of Dental Materials.
Periodontology.
Endodontic.
Physiology Research Methodology.
Biochemistry.
Pre-clinical Dental Techniques.
Crown & Bridge Endodontic.
Oral & Maxillofacial Surgery.
Oral Biology & Tooth Morphology.
Pre-clinical Dental.
Techniques Clinical Assignments.
Medicine Wards & Emergency.
Orthodontics & Dental Radiology.
Oral Anatomy.
Prosthodontics.
Exodontia Clinics.
Gerontology.
Oral Embryology.
Operative Dentistry.
Oral Medicine Clinics.
Implantology.
Oral Histology.
Orthodontics.
Periodontics Clinics.
Practice Management.
Oral Physiology.
Materials.
Prosthodontics.
Oral & Maxillofacial Surgery.
Tooth Morphology Research Methodology.
Tutorials and Seminars.
Pakistan Studies.
Prosthodontics.
Islamic studies.
Periodontology.
Clinical Assignments.
Introduction to Dentistry.
Dental Pharmacology.
Prosthodontics.
Information Technology Behavioral Sciences.
Operative Dentistry.
Laboratory Instruction.
Exodontia Clinics.
Dissection on Cadavers.
Orthodontics.
Histology.
Physiology.
Gross Anatomy.
Morphology.
3. Physiotherapy Physiotherapy is also given both as a bachelor's degree with a course of study. In the Canadian province, the French universities offer both undergraduate and graduate programs starting with the acquisition of a BSc with a major in physiotherapy. It also to do Master of Science degree trained in physiotherapy. Moreover, the Universite de Montreal, McGill University, and the University de Sherbrooke are the top post-secondary schools that offer these programs. Major Subjects taught in this degree program are:
Anatomy.
Physiology.
Medical Physics.
Kinesiology.
Biochemistry.
Sociology.
Pakistan Study.
Medicine.
Surgery.
Pathology.
Electrotherapy.
Physiotherapy Techniques.
Research Work.
Bio Mechanism.
4. Nursing The Bachelor in nursing degree is usually a three- to five-year bachelor's degree that provides students with a bright career in nursing. Usually, the degree is expected to get "registered nurse", or equivalent. Seldom, the degree is awarded only to nurses which are already listed. Alternative titles cover BSc in Nursing. The BSc in Nursing is a four-year degree program that prepares students with the basic skills and experience for health care. It focuses on four main elements; health promotion, risk reduction, disease prevention, and health restoration.
Bachelor in Nutrition and dietetics
BSc in Nutrition and Dietetics are Bachelor of Food Science and Nutrition particular fields of study include food technology, community worker, hospitality and services management, clinical nutrition, agricultural sciences, research, health care management, educator, sports science, private practice, and many allied health fields. The degree is given for the duration of four to six years in America (three years) and Europe (three to four years). In America, this degree is equal to a technical degree.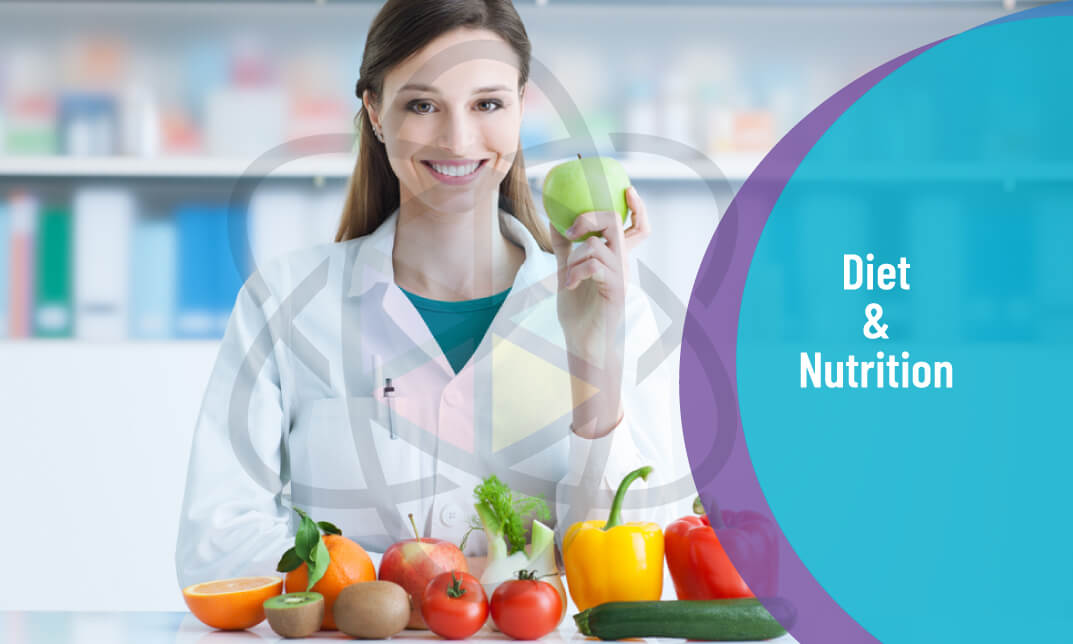 Nutritionists.
Nutrition Educationists.
Nutrition Consultants.
Dieticians.
Public Health Nutritionists.
Clinical Dieticians.
Food Service Administrators.
Nutrition and Health Expert.
Weight Management Expertise.
Therapeutic Diet Planning.
Bachelor in Fine arts
The Bachelor of Fine Arts is also an academic degree is a specific degree given for areas of study in the fine arts, usually by an art school. And it is considered equal to other bachelor degree list, that get from traditional schools and universities. In opposition to the BA or BS, usually thought to be like academic degrees. The BFA is generally certified as a professional degree, usually has four years of study period and practice in the major field. The main fields in this degree programs are:
Drawing. One of the popular fields of Fine Art is drawing. This course focuses not only to build skills but also develop the skills of imagination. That will lead to doing productive work.
Painting.
Sculpture.
Ceramics.
Printmaking.
Miniature Painting.
Film and Video: New Media Art.
Computer Skills.
In the US, the BFA degree varies from a BFA degree in most of the program include the practical studio component, along with lecture and discussion. A regular BFA program in the US comprises of two by the third study in the arts, and one by third involve general art study.
Bachelor in Film and television
The Bachelor in Film and Television degree program is a bachelor's degree in which the study about how to make film and television production. The areas of study including cinematography, animation, film production, directing, sound, screenwriting, scriptwriting, and typography. Accordingly, the course work curriculum of this degree program covers subjects about Video Production, Creative Writing, Basics of TV, Cinema World, Cinema of India, TV Programming (the area of Film and TV, such as Digital Media, Corporate Communications, Journalism, and Marketing).
Bachelor in Journalism
This is also getting popular degrees among students. The duration of the program is usually four years. This degree program is not offered by every university. The oldest school of journalism is at the University of Missouri that offers a bachelor's degree in journalism. The types of job in this degree program are:
Broadcast journalism.
Fundamentals of mass communication.
Multimedia story coverage.
Television news writing.
Graphic design.
Ethical issues in public relations.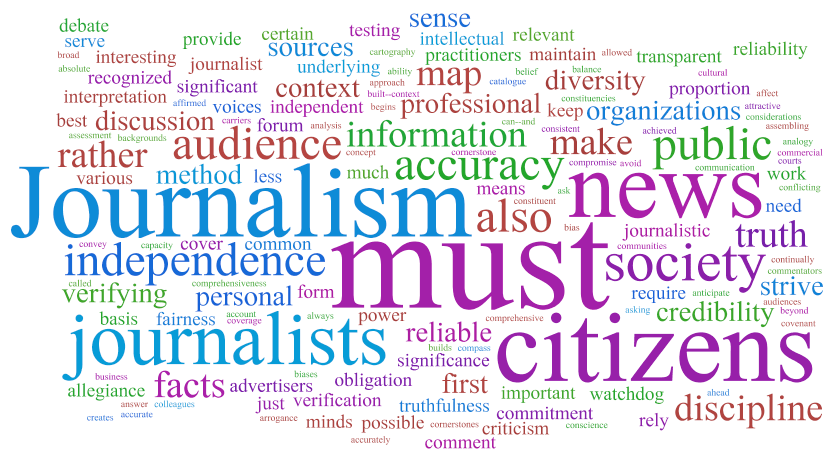 The scope of having a bachelor degree
Obtaining a bachelor's degree from campus or online teaches you a lot of skills along with practical knowledge and experience. Here are the top reasons why you should get a bachelor's degree.
Lead towards your dream job
This is the bachelor's degree that gives you enough skills and provides a certificate that is a must for most of the companies qualified. Without, the degree you can not fulfill the criteria.
Enhance your earning potential
Moreover, getting a bachelor's degree in your future can make companies invest in you. The research has shown that experts with bachelor's degrees manage to get higher pays than those without bachelor's degrees.
Getting the next degree
Also, some jobs need more advanced degrees after a bachelor's degree. So it is possible only after a bachelor's degree. This degree qualifies you to get an advanced master's degree.
List of top Schools Offering Bachelor's Degrees
Alabama Colleges
Alaska Colleges
Delaware Colleges
Arkansas Colleges
Colorado Colleges
Connecticut Colleges
Hawaii Colleges
Arizona Colleges
Florida Colleges
Georgia Colleges
California Colleges
Idaho Colleges
Illinois Colleges
Maryland Colleges
Indiana Colleges
Iowa Colleges
Kansas Colleges
Kentucky Colleges
Louisiana Colleges
Maine Colleges
Massachusetts Colleges
Michigan Colleges
Mississippi Colleges
Montana Colleges
Nebraska Colleges
Nevada Colleges
New Hampshire Colleges
Rhode Island Colleges
Missouri Colleges
North Carolina Colleges
Ohio Colleges
Oregon Colleges
Minnesota Colleges
New Mexico Colleges
New Jersey Colleges
Pennsylvania Colleges
North Dakota Colleges
Puerto Rico Colleges
South Carolina Colleges
Utah Colleges
South Dakota Colleges
Tennessee Colleges
New York Colleges
West Virginia Colleges
Texas Colleges
Wisconsin Colleges
Wyoming Colleges
Vermont Colleges
Virgin Islands Colleges
Virginia Colleges
Washington Colleges
Top highest paying Bachelor Degree Jobs
IT managers or also known as IT project managers are the professionals. They earns about $140,000 a year, and on the top of the list of highest-paid bachelor degree jobs. 

Next is Engineer managers, they are also professionals who manage engineering projects as well as hire staff, producing plans, and organizing work. The annual salary for this position is $137,720.

And here is the Petroleum Engineer, that are high in demand. The annual salary is about $132,280.They are responsible for creating the building new equipment and machinery for their field.

Further, a Marketing Manager is also high in demand. A Bachelor's degree is required for most companies to qualify. The annual salary is about $125,080.

Finally, a financial Manager is a position in every company that is responsible to plan, execute and organize financial tasks. To qualify for this job you must have a bachelor's degree in finance or accounting. The annual salary is about $125,080. Sales Manager is also essential position in every firm. They hire bachelor degree holder students in human resources, business management and administration. The annual salary is about $121,060. Another very popular and good salary job is Computer Hardware Engineer. They focus on creating new softwares, devices and systems, computer components. The annual salary is about $115,120. I hope the complete bachelor degree list in this article will help you to choose your bachelor program, its major subjects, and the importance of getting a bachelor degree.