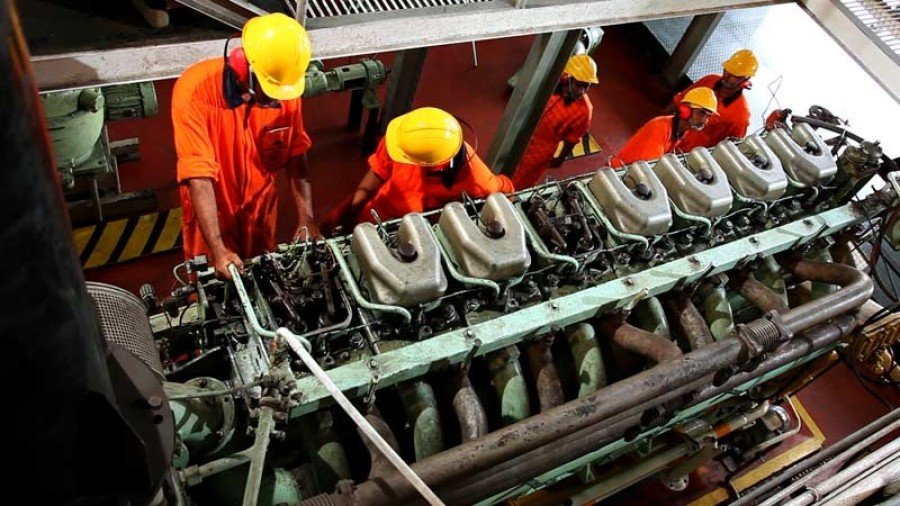 Hello friends! I hope you are doing well. Today, I am going to discuss the Bachelor degree in Engineering (B.Eng.). It is an academic degree of three to four years, and the start of your careers like designing the highways, machinery, building communities, working on technologies, innovative technologies, and creating new mechanical devices or tools. However, I will discuss the main branches of Engineering and their major subjects, scope of this degree, and top universities offer this degree programs.
Bachelor's degree in Engineering
Further, this degree is academically equal to the BSc ( Bachelor in Science) degree. It mainly aimed to provide technical skills to students. Universities also give many technical programs of applied sciences. But regular Engg. programs are awarded as BSc degree. Moreover, during bachelor in Engineering, the students learn about the solution to complex math problems, basic scientific principles, and new technologies and methods. However, the expert professors will develop problem-solving skills, deep paper research, and analytical approach in students. At last, the graduate students have to write and publish research papers in the final year of the degree.
Branches of Engineering
The Bachelor of Engineering is divided into different fields, that students can select the field area according to their interest. The common fields for the B.Eng. degree are listed below.
Aerospace Engineering
It deals with the construction and maintenance of large aircraft, and their parts, missiles, and weapons. They are responsible for flight safety, operating cost, fuel efficiency, and environmental effect. Major subjects of Aerospace Engineering are:
Aerodynamics.
Heat transfer.
Management and business.
Mechanics of flight.
Aircraft design.
Space systems.
Space mission design and analysis.
flight dynamics and Airframe design.
Agricultural Engineering
It focuses on the development of agricultural machinery and equipment to enhance crop cultivation. They design new technology in the field of agriculture. Major subjects of Agriculture Engineering are:
Farm Machinery and Power.
Structures & Environmental Engineering.
Food Engineering.
Irrigation & Drainage.
Fiber and Textile Technology.
Energy Systems Engineering.
Automotive Engineering
These engineers involve in the design, building, and maintenance of automobiles, motorcycles, trucks, and so on. This is the sub-branch of vehicle engineering. The major subjects of automotive engineering are:
Technical English.
Fundamentals of Computing and Programming.
Engineering Chemistry.
Engineering Graphics.
Mathematics.
Basic Electrical and Electronics Engineering.
Engineering Physics.
Principles of Management.
Engineering mechanics.
Automotive Pollution and Control.
Composite Materials.
Vehicle Dynamics.
Engineering Thermodynamics.
Robotics.
Automotive Chassis.
Engineering Metals and Metallurgy.
Statistics and Numerical Methods.
Environmental Science and Engineering.
Automotive Transmission.
Marketing Management.
Automotive Engines.
Automotive Safety.
Production Technology.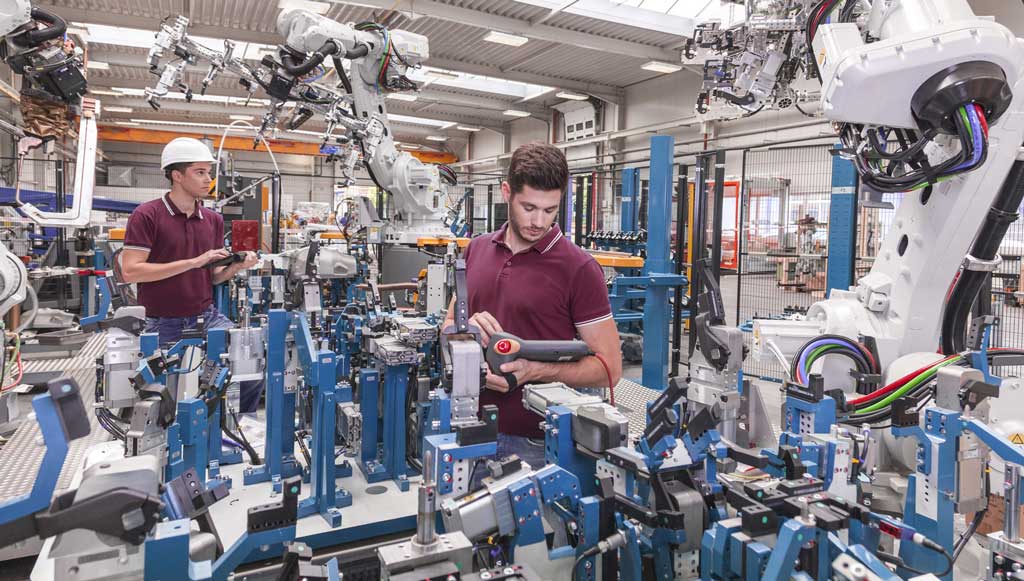 Biological Engineering
It also involve biomedical, Biomolecular, Biochemical, Biosystems engineering. They deal with the problem in the interfacing system such as plants, microbes, animals. With the human designed machinery, processes, and instruments. Fundamental courses are:
Thermodynamics.
Bio-mechanics.
Biology.
Genetic engineering.
Fluid and mechanical dynamics.
Kinetics.
Electronics and materials properties.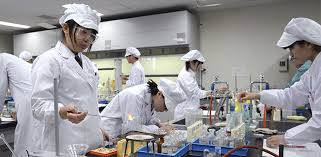 Sub-disciplines of Biological Engineering
Tissue engineering.
Biomechanics.
Neural engineering.
Bioinformatics.
Genetic engineering.
Pharmaceutical engineering.
Clinical engineering.
Chemical Engineering
It mainly focuses on the process of converting raw materials or chemicals to more useful and valuable forms or products. Further, they studied the chemicals and their properties and use them for the benefits. Major subjects of Chemical Engineering
Separation processes.
Industrial chemistry.
Heat, mass, and momentum.
Cell biology.
Fluid mechanics.
Thermodynamics.
Environmental management.
Petroleum engineering.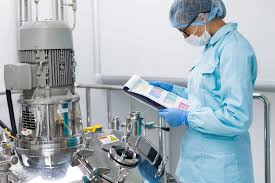 Clean Technology
This field uses and recycles energy, raw materials, water, and other inputs more efficiently to clean the environment. And productively use recycle the products. Make less waste and toxic elements.
The key focus of this field is to work on sustainable energy and also energy optimization to decrease dependency on fossil fuels.
They work on providing clean water.
Also, focus on pollution reduction.
Recycling of waste and management of waste.
Computer Engineering
It involves in making new technology in the computer systems such as make software and hardware according to new generations. They involve in the design and working of smart computers. The major subjects of computer engineering are:
Microprocessor Lab.
Image Processing Lab.
Digital Logic Design Lab.
VLSI Lab.
Digital System Design Lab
Computer Architecture Lab.
Real-Time Embedded Systems Lab.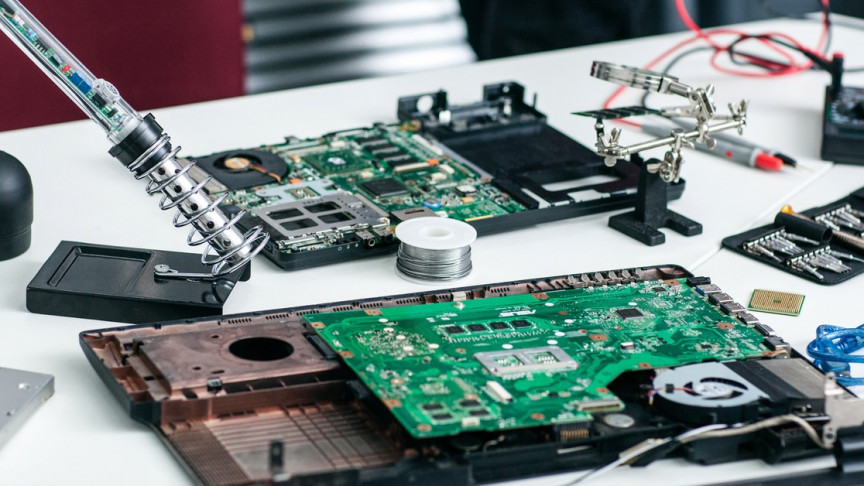 Civil Engineering
This is a broad range field involve building Engg., civil Engg., construction Engg., material Engg., control Engg., and industrial Engg. Additionally, they mainly deal with the design, construction, and maintenance of roads, canals, bridges, buildings, airports, sewerage systems, pipelines, and railways. Major subjects of Civil engineering are:
Concrete Technology.
Surveying.
Structural Analysis.
Design of reinforced concrete structures.
Geotechnical Engineering.
Environmental Engineering.
Strength of material.
Fluid Mechanics.
Waste Water Engineering.
Project Management and construction.
Building Planning.
Earthquake Engineering.
Engineering Mathematics.
Building Materials.
Transportation Engineering.
Water Resources Engineering.
Engineering Mechanics.
Design of steel structures.
Estimation and Cost Analysis.
Bridge Engineering.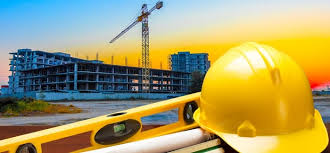 Electronic Engineering
This is the most diverse field, include Computer Engg., Microelectronics, Communcation Engg., Software Engineering, IT, Nanotechnology, Power Engg., and so on. They make new electrical devices and maintain the heavy machinery. Electronic engineers are in high demand. In this profession, you will have to design logical circuits and you must be productive enough to come with new ideas regularly. Major subjects of Electronic engineering are:
Applied Calculus.
Electrical Machines.
Engineering Drawing.
Engineering Economics.
Computer Fundamentals.
Applied Physics.
Engineering Ethics.
Instrumentation & Measurement.
Engineering Management.
Digital Logic Design.
Basic Mechanical Engineering.
Object-Oriented Programming.
Linear Algebra.
Electromagnetic Field Theory.
Electronic Devices & Circuits.
Power Electronics.
Digital Electronics.
Applied Thermodynamics.
Differential Equations.
Introduction to Power Engineering.
Data Communication & Computer Networks.
Electrical Network Analysis.
Communication Systems.
Linear Control Systems.
Complex Variables & Transforms.
Probability & Statistics for Engineers.
Microwave Communication.
Wave Propagation & Antennas.
Numerical Analysis.
Microprocessor-Based Systems.
Digital Signal Processing.
Microwave Communication.
Electrical Controls Engineering
This is a relatively new field and considered the subfield of electrical engineering. Its focus to integrate electrical control and programming systems. Key Skills of Electrical Engineers are:
Technical expertise.
Strong numeracy.
Budgeting.
Teamwork and people skills.
General IT skills.
Self-management such as planning and meeting deadlines.
Professional communication.
The ability to make and understand technical diagrams.
Flexibility.
Ability to recognize and solve problems.
Data analysis.
Understanding the current electrical health and safety management.
Awareness of related contents such as business and environmental issues.
Engineering Management
It is the subfield of management. It concentrates on giving the management skills to students to plan and execute the principles to manage industrial operations. Major subjects of engineering management are:
Engineering mathematics.
Management Science.
Accounting for engineers.
Engineering statistics.
Decision engineering.
Operations management.
Business statistics.
Environmental Engineering
This field includes the subfields like Geology, Mining, Geomatics, and ocean Engg. These engineers are focused on the structure and functioning of the environment and earth. They also predict environmental changes. Course Subjects are:
Strength of Materials.
Basic Electrical Engineering.
Ecology and Environmental Impact.
Engineering Physics.
Municipal Solid Waste Management.
Geotechnical Engineering.
Environmental Chemistry.
Environmental Biotechnology.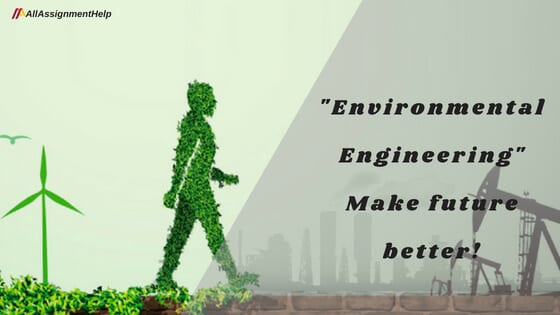 Fire Protection Engineering
This is the combination of the knowledge of science and engineering laws and principles to protect us and the environment from fire, smoke, and other harmful effects. Major topics are:
Fluid mechanics.
Thermodynamics.
Heat transfer with an emphasis on systems and phenomena related to fire.
Fluid technicians include applications to design, suppression systems, and smoke movement.
Geological Engineering.
This is a hybrid discipline that includes parts of civil engineering, earth sciences, and petroleum engineering, and mining engineering. In addition, they mainly focus on geological aspects such as mining, forestry, and so on. The main branches of Geology are earth system sciences, sedimentology, planetary geology, geological oceanography, stratigraphy and the geochemistry of natural waters.
Geomatics Engineering
This field focuses on the collection, distribution, processing, and analysis the geographical data. It also focuses on sensing Geographical, satellite positioning, wireless location, Information Systems, and land surveying.

The major subjects and elective subjects are geodesy, land cadastre, surveying, and mapping, spatial information technology satellite positioning survey, coastal engineering survey and deformation & geodynamic surveys.
Geotechnical Engineering
This is the mixer of mining and civil engineering. It mainly involves the deep analysis and earth materials and their identifications. Major subjects are:
Advanced Soil Mechanics.
Theoretical Soil Mechanics.
Geotechnical Investigation Practice.
Advanced Foundation Engineering.
Dynamics of Soil and Foundation.
Geotechnical Laboratory.
Advanced Engineering Mathematics.
Computer Application in Engineering.
Information Engineering
This is almost similar to Information Technology. It deals with the analysis, generation, and distribution of informative data. The major subject taught are Business Management, Data Structures and Algorithms, Databases, Statistics, Mathematics, English, Economics, Operating Systems, Philosophy, Financial Accounting, Programming and Advanced Programming, Systems Development.
Industrial Engineering
It studies the parts like planning, work measurement, plant layout, methods, job design, human factors, operational management, manufacturing processes, psychology, systems, statistical control, and primary operational management. The major subjects are following: Productivity enhancement, ergonomic product design, Quality improvement, logistics, process optimization, environmental health, and safety.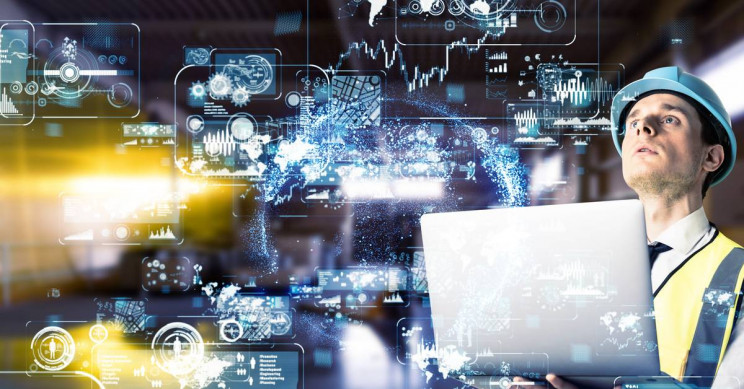 Instrumentation Engineering
It is the branch of engineering that deals with the measurement of temp, pressure, and flow. It focuses on designing and making instruments that can measure these quantities. Major subjects are:
Engineering Mathematics.
Analog Electronic.
Digital Electronics.
Control Systems and Process Control.
Electrical and Electronic Measurements.
Basics of Circuits and Measurement Systems.
Transducers, Mechanical Measurement and Industrial Instrumentation.
Analytical, Optical and Biomedical Instrumentation.
Integrated Engineering
This is basically a multi-disciplinary and design project-based field. These engineers are skilled in various aspects. Integrated Engineers main focus is on disciplines like materials, electro-mechanical, fluid mechanics, solid mechanics, and systems involving chemical, and biological components.
Leather Engineering
This field is similar to applied chemistry type program that is based on leather and its utilization. Major subjects are:
Mathematics.
Leather machinery.
Electronics engineering.
Leather Technology.
Introduction to leather manufacture.
Engineering physics.
Introduction to leather manufacture.
Instrumental methods of analysis.
Manufacturing Engineering
It involves planning, methods engineering, tool design, manufacturing process, robotics, manufacturing management, computer integrated manufacturing, and operations management. Major subjects are:
Blueprint reading.
Manufacturing process design and analysis.
Manufacturing tool design.
Technical writing.
Industrial or occupational safety.
Manufacturing engineering computer programs.
Materials Engineering
It mainly focuses on metallurgy, ceramic, and polymer engineering. Major subjects are:
Materials Processing, Manufacturing, and Characterization.
Corrosion and Oxidation.
Surface Engineering and Coating Technology.
Ceramics, Polymers, and Composites.
Nanotechnology and Nano Materials.
Computational Materials Science.
Marine Engineering
This field includes the engineering of all marine vessels such as boats, ships, oil rigs, boats, ships, oil rigs. It focuses on designing their structure and oceanographic engineering. Especially, marine engineering is the system of applying engineering principles such as mechanical engineering, electronic engineering, electrical engineering, and computer science to the construction, layout, development, and maintenance of watercraft and on-board systems. Major subjects are:
Marine design methods.
Physics.
Control circuits and electric machinery.
Ship dynamics.
Differential equations.
Fluid mechanics.
Mechanical Engineering
It includes the mechanical engineering principles that apply to different objects in motion such as transportation, buildings, aerospace, energy, as well as machine design. It also focuses to explore the importance of the theoretical areas of mechanics, thermodynamics, materials science, kinematics, electricity, and structural analysis. Major subjects are:
Engineering Mechanics.
Fluid Machinery and Aerodynamics.
Instrumentation & control.
Thermodynamics, and Heat Transfer Energy of Refrigeration or air Conditioning.
Strength of Materials.
Manufacturing Technology or processes.
Design of Mechanical Systems.

Mechatronics Engineering
It is the combination of control and mechanical engineering, electrical engineering, telecommunication engineering, and computer engineering. The main curriculum of this degree are Mathematics, Fundamentals of Mechatronics, Hydraulics and Pneumatics, Machine Design and CAD, Microcontrollers and Microprocessors, instrumentation & Measurements, and Mechatronics System.
Mining Engineering
It deals with identifying, extracting, marketing, beneficiating, and using mineral deposits. Major subjects are:
Ventilation.
Mine Planning.
Ore Reserve Analysis.
Materials Handling.
Rock Mechanics.
Drilling and Blasting.
Industrial Management.
Minerals Processing.
Nuclear Engineering
This field usually includes nuclear fission & fusion and related subjects such as heat transport, nuclear fuel, or other related technologies, and the problems of nuclear generation. It also includes radiation protection, medical physics, and particle detectors. The three major subjects are nuclear engineering, nuclear fission, nuclear fusion, and nuclear medicine.
Petroleum Engineering
It is a field of engineering involved with the projects related to the exploration and generation of hydrocarbons from the Earth. The major subjects are Production Engineering, reservoir studies, rock properties, corrosion control in the petroleum industry, fluid properties, artificial lift methods, well testing, well logging, and enhanced oil recovery techniques, natural gas transmission, distribution, and petroleum economics, storage.
Plastics Engineering
It is a wide field of engineering which involves plastic processing and designing the mold. Major subjects are:
Engineering mathematics.
Engineering chemistry.
Computer application.
Engineering graphics.
Material science.
Mechanics of Solids.
Engineering physics.
Production process.
Production Engineering
It is a term used in the Europe and UK and very similar to the Industrial Engineering field in North America. It involves the engineering of people, machines, management, and process. It explores the applicability of the theoretical field of Mechanics. Major subjects are: Material Science, Facility Planning, Technology, Material Handling, Industrial Management, Manufacturing, Mechanical Measurements, and Metrology, Economics & life cycle concepts, and Fluid Mechanics.
Textile Engineering
It focuses on the production of yarn from three types of fiber, then into the fabric, and finally in textiles.
Automation and Robotics Engineering
This field relates to all engineering disciplines that are involving in performing in robotics and automation
Structural Engineering
It is involved in analyzing, designing, planning, and researching the structural components, loads and systems, to reach design purposes including high-risk structures securing the security and convenience of residents in a broad range of jobs.
Software Engineering
This field involves the regular utilization of scientific and technological expertise, techniques, and knowledge to the layout, implementation, measurement, and documentation of software.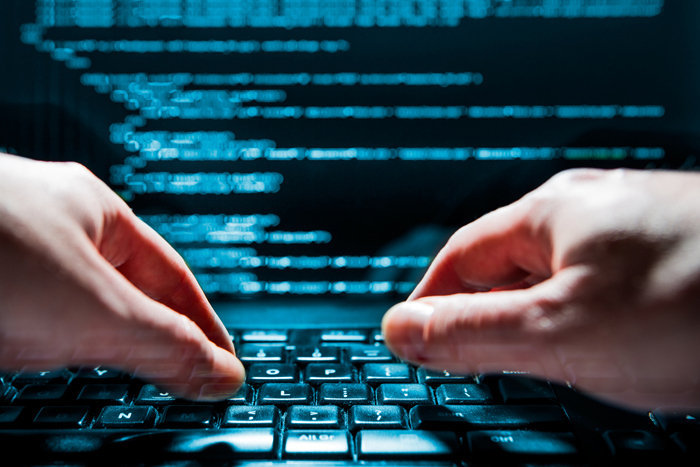 Systems Engineering
This field focuses on the study, design, advancement, and design of complex systems.
Scope of Engineering degree
Engineering is considered one of the most successful areas of study worldwide. Every year, numerous students take admission in different engineering fields. Today, the increase in the speed of unemployment made everybody consider his/her future and career seriously. With time the engineering jobs pay has increased a lot. Now it is among the highest-paid professions. The U.S. Bureau of Labor Statistics estimates that the annual salary of an engineer is about $91,010 and the projects of engineering fields have an employment increase of nearly 140,000 new jobs over the past. Moreover, choice of the right field gives a way towards the right profession starting to a bright future. But, if you select the wrong field clearly, you will not reach your aim by experiencing a lot of obstacles and difficulties. So always choose the right field, in which you have an interest. In Pakistan, the 4 engineering fields are the highest-paid. These are Computer Engineering, Mechanical Engineering, Civil Engineering, and Electrical Engineering. These engineering fields are supposed to be one of the common choices for a good career. Because these degrees enable students to develop skills and knowledge which are essential to lead a flourishing career.
Top five universities offering engineering degrees
Harvard University
The Harvard University, School of Engineering is the new school established in 2007. Its origin is in the Lawrence Scientific School, which was established in 1847 and became a school in 2007. The school of Engineering taught several teaching fields such as applied mathematics, environmental science, and engineering, bioengineering, computer science, applied physics, electrical engineering, and materials science and mechanical engineering. The toppers of the school have been granted a Nobel Prize (MacArthur Fellowship Award) a Turing Award and a Guggenheim Fellowship, and many others.
University of Oxford
The University of Oxford offered specific engineering degrees which are differing from United States universities. The students are picked from different strands of engineering to graduate. For undergraduates, this is a four-year program degree in engineering science. There are also other fields of Engineering taught such as electrical engineering, biomedical engineering, civil engineering, chemical engineering, information engineering, and mechanical engineering. To get admission, the applicants have to pass the interview round. Many engineering graduates from Oxford have bright careers as professional engineers.
Stanford University
The School of Engineering of Stanford University is popular for the past century because of its innovation and new technology ideas. This school consists of nine departments and additional institutes, research centres, and laboratories. The school of engineering mainly focuses on human challenging projects such as systems design, bioengineering, information technology, climate change, network security, robotics, materials and matter, affordable accessible healthcare, urban design, and computation and data analysis. However, this university has nine departments, and eight interdepartmental undergraduate programs in which students can choose to major in.
Massachusetts Institute of Technology (MIT)
The Engineering school of MIT is ranked among the top five schools at the Massachusetts Institute of Technology. It is the biggest of all five schools. Further, the school has eight educational departments and two interdisciplinary schools. The departments of Engineering are the following: mechanical engineering, aeronautics, and astronautics, nuclear science and Engg., biological engineering, among others. The school allows both undergraduate and postgraduate programs and supports students at all stages to manage research.
University of California, Berkeley
The College of Engineering of the University of California is considered the top college among 14 schools and colleges. It was founded in 1931. Students can decide to seek several different fields, such as civil mechanical engineering, environmental engineering, and nuclear engineering, and many others. Distinguished alumni of the Engineering college are Steve Wozniack (the co-founder of Apple), Andrew Ng (co-founder and executive chairman of Coursera), Marc Tarpenning (the co-founder of Tesla), and (Peter Norvig) director of research at Google. I hope, you will find this article helpful to understand the majors in Engineering and its scope. Have a good day. :)