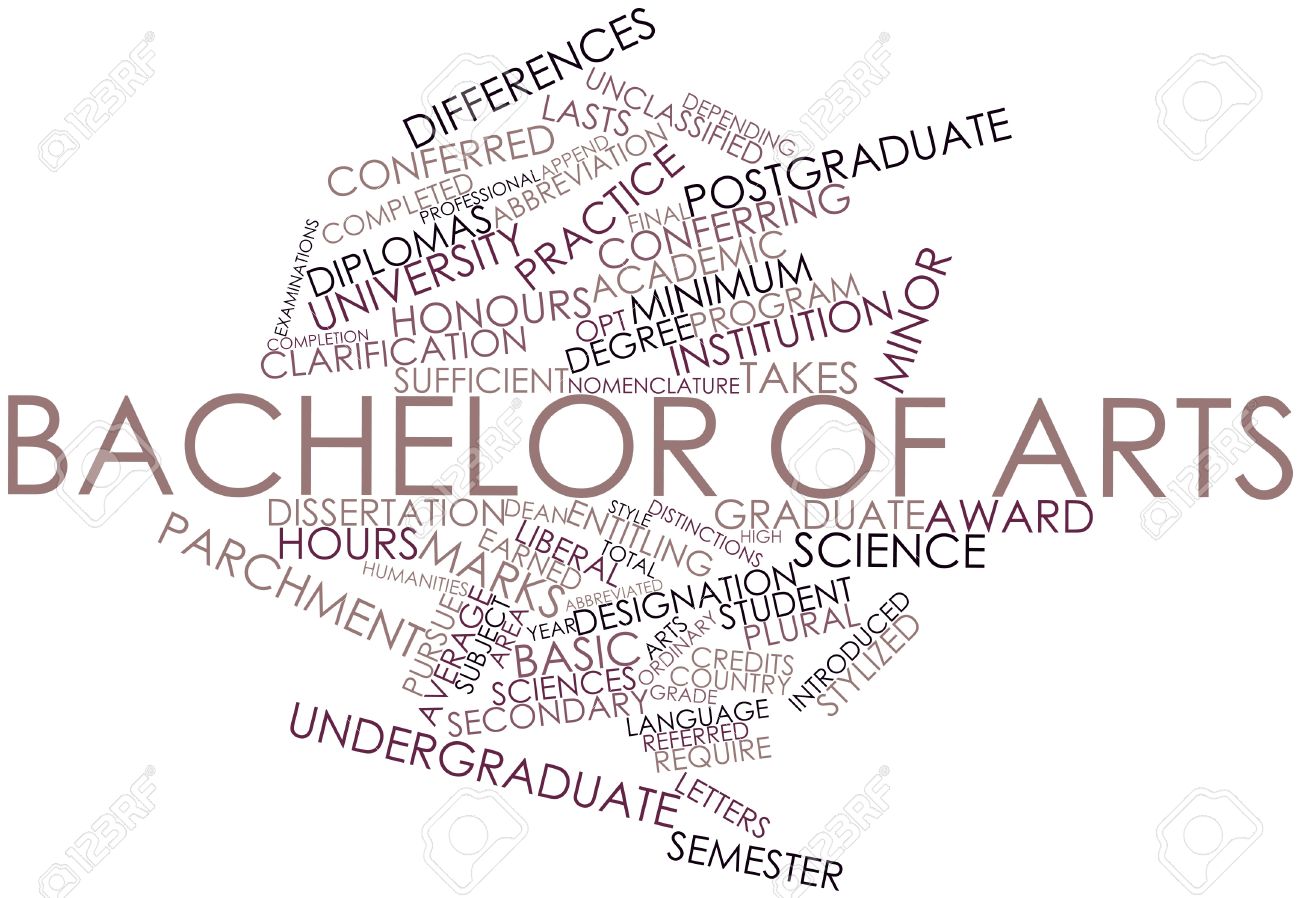 Hello Friends! I hope you are doing well. Today, the topic I am going to discuss is Bachelor of Arts or it is also known as BA. It is a bachelor degree given to students in arts and sciences. Bachelor of Arts degree usually completed in three to four years, depends on the university and type of program. Here, I will cover the following topic: Popular Bachelor of Arts programs, their major subjects, career opportunities, scope of BA degree, and finally the top universities offer BA degrees.
Bachelor of Arts
The top BA programs offer are listed below:
Anthropology.
Archaeology.
Education.
French.
Public Administration.
Literature.
English.
Sanskrit.
Geography.
German.
Economics.
Hindi.
History.
Library Science.
Philosophy.
 Sociology.
Mathematics.
Political Science.
Psychology.
Bachelor of Arts in Anthropology
A Bachelor of Arts degree in Anthropology enables students to understand deeply past and present relations in human societies, civilizations, and culture by the study of topics such as development, archaeology, and evolution. The common major courses taught are:
Culture and gender.
Epidemiology.
Different societies and cultures.
Human urges.
Health and medicine.
Religion.
Bio archaeology.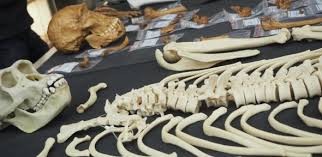 The future career areas for the graduates are:
Medicine.
Government service.
Non-profit work.
Academia.
Education.
Bachelor of Arts in Creative Writing
Creative writing is also the Bachelor of Arts degree getting really popular among students. The major topic in a Bachelor of Arts program teaches you how to design, build and examine works of poetry and story. The major courses are:
Poetry.
Journal and short story writing and workshops.
Playwriting.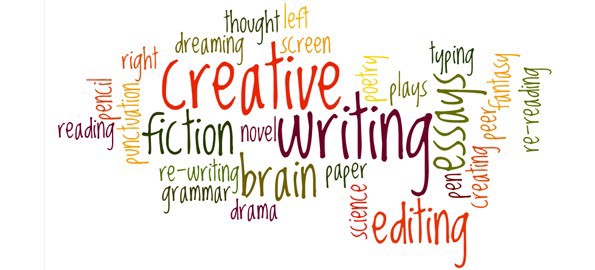 Career opportunities for this program are:
Poet.
Author.
Screenwriter.
Playwright.
Novelist.
Bachelor of Arts in English Literature
Students who are enrolled in B. A in English Literature program explores the ancient context of English & American literature. As well as distinct literary authors, periods, and genres. Students may select courses such as:
English literature.
Short stories.
Grammar.
Linguistics.
Literary movements.
Composition.
The future career options are in the following fields:
Teaching.
Freelance writing.
Publishing.
Journalism.
Bachelor of Arts in Organizational Studies
The bachelor of arts in organizational studies focuses on how to analyze workplace management, behavior, leadership, performance, and enhance communication skills with co-workers.
Organization.
Research methods.
Macroeconomics.
Gender issues.
Microeconomics
Ethics.
Business management.
The career options for the graduate students are:
Human resource planner.
Affirmative action planner.
Employment specialist.
Compensation and benefits analyst.
Safety manager.
Recruiter.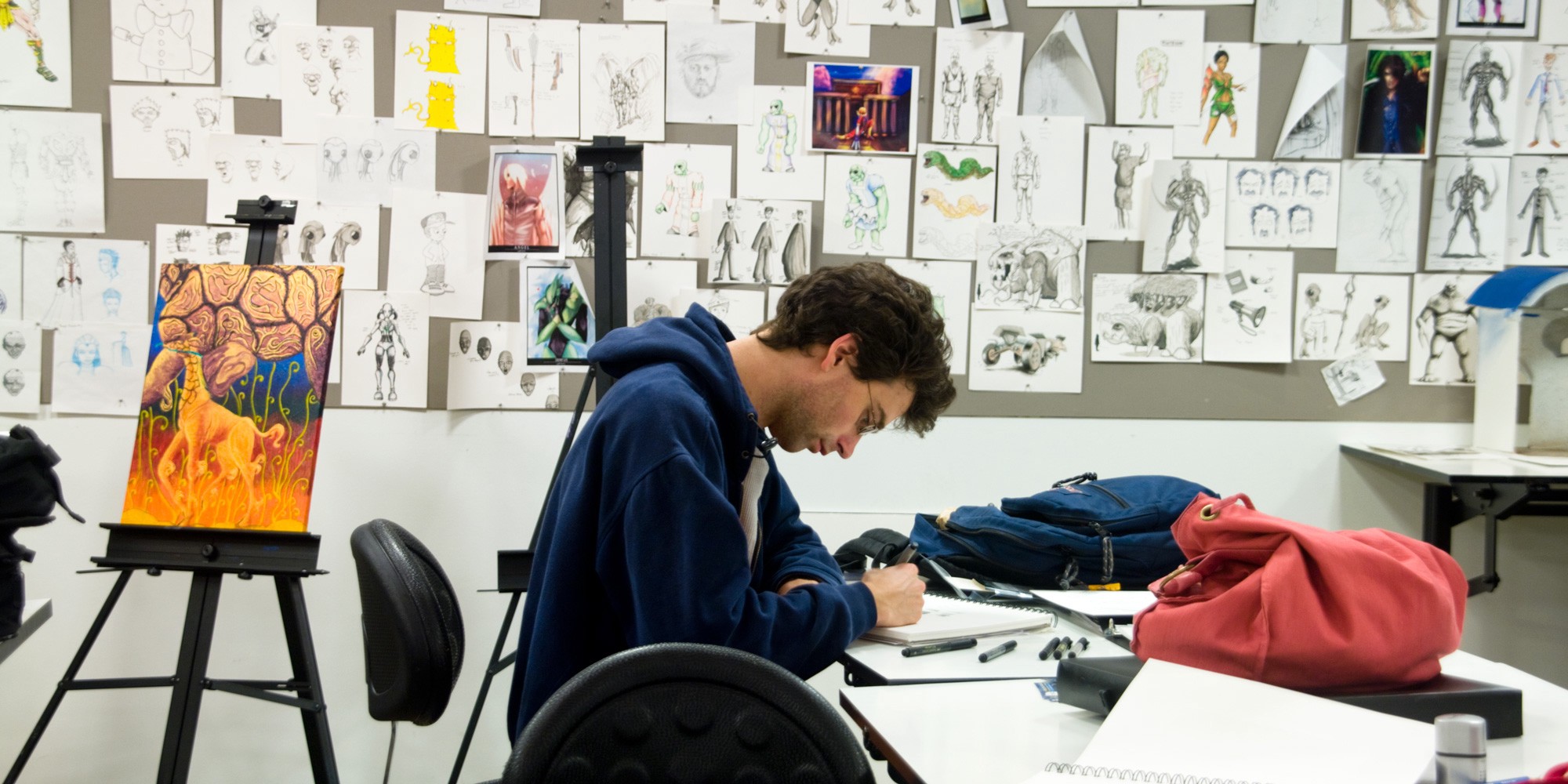 Bachelor of Arts in Philosophy
A B.A in Philosophy degree program provides students to explore education and the foundation of life. The philosophy field of study teaches you how to practice logic points to defend your perspectives and understand about life in common. The major course topics studied are: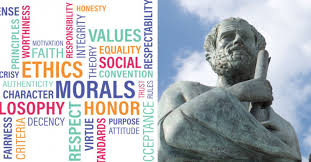 Ethics.
Metaphysics.
Greek philosophy.
Cognition.
Morality.
Religion.
Law.
The possible career opportunities are:
Academia.
Information technology.
Business.
Government.
Law.
Healthcare.
Religion.
Bachelor of Arts in Sociology
The Bachelor of Arts in Sociology teaches the students about society and its behavior. Students study the factors that affect human groups. Such as gender, economic status, and race. The typically studied coursework is:
Statistics.
Inequality.
Gender roles.
Sexuality.
Research methods.
Aging.
Deviance.
Juvenile delinquency.
Minority groups.
The future career types of jobs are:
Sociologist.
Social worker.
Health services administrator.
Community activist.
Teacher.
The Bachelor of Arts degree programs comprise a broad range of subjects and provide graduates several different jobs, depending on the student's major.
Bachelor of Arts in History
A B.A in History degree program prepares students about the history and the past that affect can the present and the future. The typical courses are:
U.S. economic history.
Renaissance.
Ancient Greece.
Reconstruction.
Western civilization.
European history.
American history.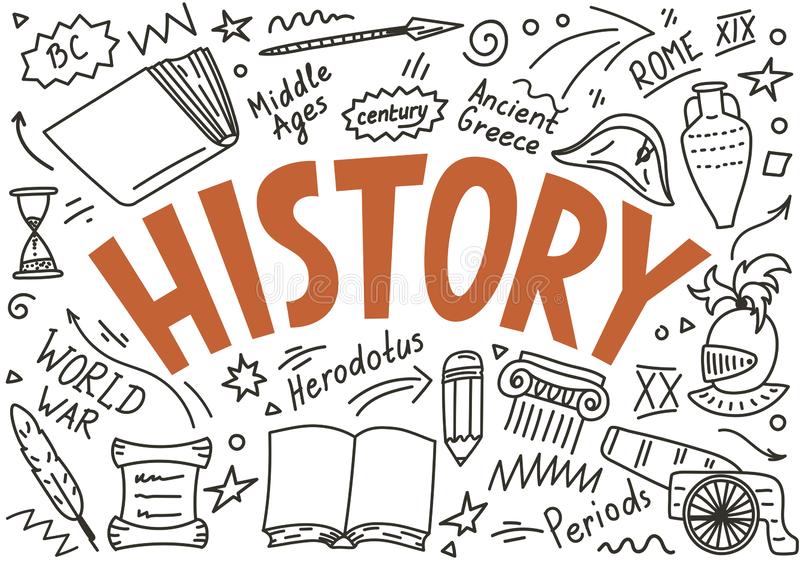 The possible careers options are available such as:
Teacher.
Museum curator.
Writer.
Historian.
Archivist.
Preservationist.
Bachelor of Arts in International Studies
Students achieving a Bachelor of Arts degree in International Studies learns to explore a different kind of issues, For example, human rights, the environment, war, poverty, and the world economy from both a scientific and humanistic point of view. Many international studies degree programs need students to study overseas or finish an internship overseas. Some common courses studied are:
Macroeconomics.
Statistics.
Politics.
World cultures.
Economics.
Microeconomics.
Geography.
The possible career opportunities are:
International affairs.
Government service.
Diplomacy.
Military service.
Bachelor of Arts in Film making
Here is another popular Bachelor of Arts degree in Film Studies. This degree program is focused on film making as well as the history of the film industry, ideas, and criticism. It comprises reviews of a broad category of films, such as Hollywood blockbusters films to art-house movies, and amateur video.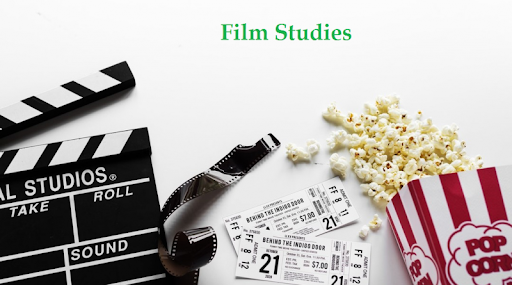 The advantages of this bachelor's degree include staying exposed to all aspects of film-making and the culture of film. A student will learn effective skills such as camera working and editing. You can also finish your graduation with a deep knowledge of film study, and criticism. And how to study and suggest a project, as well as how to handle a film project. Education also covers direction and screenwriting. Generally, relevant skills include the organization and the capacity to fit the deadlines within a complicated schedule.
Bachelor of Arts in political Science
A Bachelor of Arts in Political Science degree focuses on political matters, public policies, lobbying work, and the students who are interested in the politician profession will select this degree. The cost of the program depends on the university and its location. About the duration of this degree, it usually finishes in three to five years. After graduation, you can find jobs in this field. And if you belong to some political family background you can carry on your own party.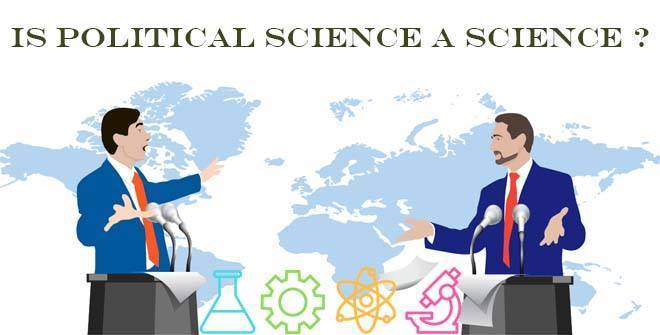 There are many jobs available in this degree program such as you can find jobs in the public and private sector. However, it is necessary to see that high-level job positions usually need a postgraduate degree. So after this bachelor's degree, you can complete your postgraduate study to get high salary jobs. This degree program also gives online study opportunities to students. Online study is really getting popular for students who do part-time jobs. It is more convenient and easy to get online jobs.
Bachelor of Arts in Media
The BA degree in media is also a great option for those who are interested I this field. It is also offered by various universities all over the world. This program provides students the specific education and experience about the media and communication trends, concepts, tools of media, the role of media, theories, and the practical use of media in the industry. For example, the course work focuses on communication theory, multimedia, advertising, corporate communication, journalism, crisis management, multimedia, public relation, and new media.

There are many advantages of this degree. It provides a broad range of skills that lead to great opportunities. Additionally, the information uses to enhance your communication skills positively in every field. The types of jobs in this field is also varied depends on the major students selected. opportunities are available in many industries, experiencing and consistent growth. There are many career options open to students who have achieved a degree in program media. Examples are jobs in publishing, PR, media, administration, and advertising. Many programs in media are offered online, this is also the great benefit of this degree.
 Scope of Bachelor of Arts
For graduation in B.A degree programs students can find a variety of degree programs offered by universities. And the student can select the field in which he is most interested. And after graduation, students have so many job options with salary packages. The broad scope of the job for all candidates of BA course is shown in a great number of areas of interest for BA courses students. These are listed below:
Advertising.
Broadcast.
Library and Information Science.
Law.
Film Editing and Direction.
Policing.
Religious Studies.
Professional Writing.
Business Process Outsourcing Units.
Journalism and Mass Communication.
Community Service.
Civil Services.
Public Administration.
Social Work.
Public Planning.
Graphics and Printing Industry.
International Relations.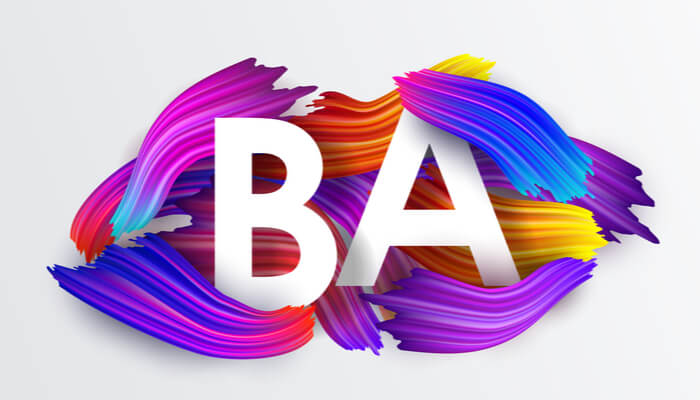 Bachelor of Arts jobs for freshers
Some of the popular jobs after BA are listed below:
Content Writer.
Graphic Designer.
Executive Assistant.
Operations Team Leader.
Bachelor of Arts jobs in Government & Private sectors
Some of the most profitable BA Jobs options allow high pay packages in public as well as private sectors.
Executive Assistant.
Operations Team Leader.
Business Development Manager.
Human Resources Manager.
Operations Manager.
Marketing Manager.
The Bachelor of Arts jobs abroad
The most popular amongst the broad scope of work provided to graduates abroad are listed below:
Executive Assistant.
Operations Team Leader.
Graphic Designer.
Marketing Manager.
Business Development Manager.
Human Resources Manager.
Operations Manager.
Content Writer.
Salary Scale for BA Courses
The salary of Bachelor of Arts Jobs varies and depends on the experience and job status. This salary also depends on the specialization choice of the candidate as well as the sector of the industry, job profile, employment, and devotion at the workplace as the rank and experience of the employer.
Bachelor of Arts Specializations areas
Some of the common specialization opportunities available to the candidates of BA course are listed:
BA in Geography.
BA in Anthropology.
BA in Linguistics.
BA in Rural Studies.
BA in Urdu.
BA in Journalism.
BA in Psychology.
BA in German.
BA in French.
 BA in Italian.
BA in Hebrew.
BA in Spanish.
BA in Russian.
BA in Chinese.
BA in Japanese.
BA in Photography.
BA in Korean.
BA in Agro Sciences.
BA in Airlines, Hospitality, and Customer Care.
BA in Ancient History.
BA in Ancient Indian Culture.
BA in Arabic.
BA in Cinematography.
BA in Corporate Secretary ship.
BA in Comparative Religion.
BA in Criminology.
BA in Culinary Art.
BA in Defense and Strategic Studies.
BA in Drawing and Painting.
BA in Education.
BA in Punjabi.
Objectives of Bachelor of Arts programs
To give students a basic and educational base of multidisciplinary programs.
To provide students broad experience in Arts subjects that is reason enough to show to various disciplines.
To show comprehensive knowledge of the ideas and principles of chosen fields of the study thus allowing students to select the specialization fields for professional choices.
Top countries offer BA degrees
The following countries offer BA program degrees. The top countries are listed here.
BA in the United Kingdom.
BA in Germany.
BA in Italy.
BA in Poland.
BA in South Africa.
BA in Singapore.
BA in Switzerland.
BA in the United Arab Emirates.
BA in Canada.
BA in Spain.
BA in Hong Kong.
BA in China.
BA in the Netherlands.
Top universities offering Bachelor of Arts
Bachelor of Arts in Stanford University
The main aim of Stanford university is to educate the cultural and civilized citizens. Stanford university offer the courses in humanities that are considered the soul faculty of this university as well as it also offers courses in natural sciences, business and computer sciences. It has about 2180 faculty expert members, and the fields of study are more than 80, consist of 65 majors. The school of arts offer outstanding performance by providing combine study of ethnicity & race. The university also offer online courses for BA in music, creativity, media shows, and radiocasting. It organize the live concerts that are hosted by university professors.Further, this university was founded in Palo Alto( also named as silicon valley). This institute is ranked on the top of the list because of its quality study on business and technology. The faculty provide technology training, experience and skills to their students. Totally, 63% of all programs offered by school of humanities, and 40% percent of doctorate degree programs. Further, In 20th century, university provide financial support for business to their students. Therefore, many famous companies hire the students of this university.
Bachelor of Arts in Massachusetts Institute of Technology
Lets talk about another popular university, which is also among the top list in technology teaching. This university also famous for the school of arts and humanities, mathematics, modern sciences and technology teaching. There are a number of courses available online in this degree. In 1859, MIT was established. And, In 1868, the school of Architecture was established This school has a great history. And it was the first school of architecture in the United States. This school is still famous for its outstanding building. It is divided into many building, and one of these is on nano-research. The best thing about the university is its library system, that is divided in mainly five categories. The three are devoted for the department of arts and humanities. The duration of the most of BA courses is 4 years. Moreover, the 4 staff member are belongs to AAAS. This category has a lot of books available for students. And have so many good collection. This MIT library system is unique and it is interconnected with the experts and professionals in the faculty of arts and humanities. In addition, is include the honorable linguist professor N. Chomsky. It consists of five main schools ( Engineering, Arch., Science, and arts, management). Other are engineering, economics, and music.
Bachelor of Arts in Cambridge University
Cambridge university is always listed the top university for providing a broad range of subjects offer, and founded in 1209. University of Cambridge is one of the oldest and popular university in United Kingdom. This university was build in the north of the London and it brings the top students from all over the world. Almost more than 23 thousand students have enrolled in 31 academic colleges, and 150 departments. We know that college life is really important for the career as well as the personality improvement. This is the beginning of our skills in the related field. If the basic is strong in college, then the post graduate study will also be effective. So, it is very important to choose university, that have experts and professional professor to teach. The school of arts and humanity is popular because of these things. They organized many projects and group discussion for the guidance of students at each level. Additionally, this university has completed many recent projects as well as it is famous for the skills in flamenco dance and provide cultural significance. University has produced many distinguished graduates in school of arts and humanities. It also offered courses in Math, literature, music, & physics.You must have known about this university. It is the most oldest campus and hugely get popularity in all subjects. The university has a a lot number of faculties for the music, religions, sciences, history, and many more. It also offer the BA degree programs in English literature & language. Almost 20 thousand students have already enrolled in this university. This number is more than the third of all international universities. Moreover, the university also has 116 libraries.The university has expert and professional professors for teaching degree programs. Students have options of variety of BA degrees as well as online courses also available. This university also produces many actors, producers, musicians, writers, and other popular personalities in the profession of arts. There are also joint degrees available for students such as political sciences, philosophy. Some of respected alumni are the novelists (Tolkien) & another famous ( G. Graham ) and (J. satirist ).
Bachelor of Arts in University College London (UCL)
This faculty is also famous for its great analysis output in the innovative projects on digital working under Jeremy Bentham. This school organized a festival culture every year that is continue for five days. It has so many live functions performances, drama screening, useful talks, live shows, projects presentations, discussion, and research projects. A variety of other bachelor of arts courses are available as well such as English literature, fine arts, philosophy, Information education, and Jewish studies. The university (UCL) also provides the courses for Bachelor of Arts and humanities. It is also included as the top 10 London universities. I hope this article will help you to get deep information about Bachelor of Arts and its main subjects, scope, specialization areas, and top universities offer BA degrees.