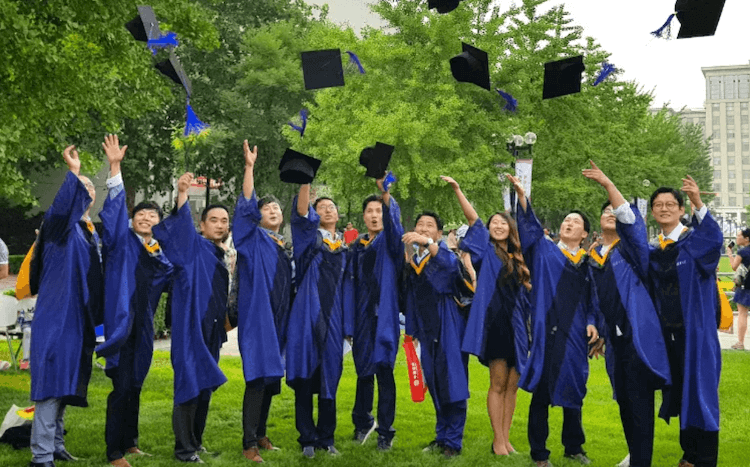 Hello Friends! I hope you are doing well. Today I am going to discuss Master degree list. There are many Master's degree programs offered by different institutes. A master's degree is an academic degree offered by many universities all over the world. It normally requires a bachelor's degree to continue study for a master's degree. This degree provides theoretical and practical knowledge in the chosen field, evaluation techniques, analysis, professional attitude, and problem-solving skills. Here, I will discuss the Master degree list, popular master's degrees of 2021, top reasons why you must have master degree, the scope of master degree, and top universities that offer master's degrees.
Master degree list
A Master's degree is the advanced study in the specialized field after getting a bachelor's degree. Usually, students get a master's degree to learn more advanced skills and experience to get a bright future. Most of the companies required a master's degree for the qualification of getting a job. Nowadays it has become a must to get a master's degree. Usually, it takes two to three years to finish depends on the programs.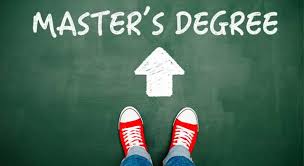 Types of Masters degree
The master's degree is divided into the following types.
Master in Business, the major include finance, accounting, marketing, human resources.
Master in Engineering.
Master in Law.
Master in Medical.
Master in Social Science.
Master in Arts.
However, there are many fields under these types. Here are some popular master degrees:
Master in Business administration or also known as MBA.
Master in computer science.
Master in structural engineering.
Master in electronics and communication.
Master in Mechanical engineering.
Mater in Medicine.
Master of surgery.
Master in chemistry.
Master in Physics.
Master in Zoology.
Master in Mathematics.
Master of Arts in English.
Master of Arts in Economics.
Master of Arts in History.
Master of Arts in Political Science.
Master in Biostatistician.
Master in Business Operations Manager.
Master in Marketing Manager.
Master in Sales Manager.
Master in Data Analyst.
Master in Database Administrator.
Master in Nurse Anesthetist..
Master of law ( criminal law).
Master of law ( intellectual property right).
Master of law (constitutional law).
master of law (corporate law).
Master of Commerce (Finance).
Master of Commerce (computer applications).
Master of Commerce( accounting).
Master of Veterinary science.
Master in Pharmacy( pharmaceutical).
Master in pharmacy ( pharmaceutical chemistry).
Master in pharmacy (pharmaceutical analysis).
Master in pharmacy ( quality assurance).
Master in genetics and plant breeding.
Master in horticulture.
Master in agriculture.
Master in plant pathology.
Master in Journalism.
Master in Mass communication.
Master of Architecture.
Master of hotel management.
master in fashion designing.
Master in physical education.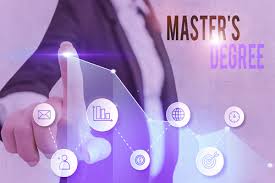 Top reasons of why you must have a Master degree?
Career progression
The great benefit of earning a master's degree is to get a job at a higher position or get a promotion. For example in a sector like management and leadership, you must have a master's degree to qualify. now many companies need employees that have master's degrees. The fact is, according to the research 74 % of employers get master's degree training and companies love to hire them. Moreover, the sector like healthcare and education, master's degree graduates get more chances for such types of jobs and promotions.
More specialized knowledge and experience
Further, a master's degree gives you more advanced and skillful knowledge as well the chance of practical experience in the related field. You have more chances to become an expert in your field. you will improve your credibility and experience by working in the industry. You have to focus on the specific field area you have chosen, that will going to help you in your future. Additionally, a master's degree also develops your personality.
Enhanced the earning
Getting a master's degree will also increase your pay. About $65,400 annually you can earn by having a bachelor's degree. But will master degree about $80,200 annually you are going to earn. It is a 23% increase the income annually by just having a master's degree. So in short, having a master's degree is really worth it. Nowadays, the gap in the income between bachelor and master degree holders has increased a lot. And students continue to study after bachelor in the same university to get a master's degree. According to a study, in some majors such as education, biology, life sciences the employees are earning 63% more than the bachelor degree holder employees. And in the field like medical and healthcare, 137% more earning than bachelor ones. So overall you can say that employees earn 2.27 million dollars with a bachelor's degree and 3.65 million dollars with a master's degree. so it is a huge gap. This is a noticeable difference. This is the reason the master's degree really getting popular. and considered very useful for all the fields.
Lifelong learning
Getting a master's degree additionally is a lifelong experience. You will gain deep knowledge that will help to research ability, writing and analysis skills as well as communication skills, that will help you in your future for all the aspects of life. Not only to get a job but you will get befits in everyday life task. You can solve difficult challenging, and difficult projects. You will get deep knowledge that will prepare you for the future. Moreover, Americans about 73% considered that it is a lifelong learning process, and they participate in the everyday activities to enhance it lifelong experience. The master degree list will help in choosing your major. Nowadays, getting a master's degree has become easier. If you are part-time, you have the chance to complete a master's degree online. It is very convenient now. Many universities has many master's degree list programs online. So you don't have to worry now about the time.
Improved professional network
Whether you take master's degree classes online or on campus, still you going to improve your professional network. The industries accept the online degree the same as the campus degree. With the master's degree, you will get connected to many companies and industries. This will increase your professional network. You have to chance to study as the leading professor of industry and many other valuable net worlds.
Top Master Degrees that are highest paid in 2021
Master in Business Administration
A master's degree in MBA is a popular and high-demand degree for many companies. The jobs for an MBA holder degree is really the top listed highest paid job. The annual pay is about $115,000, which will make this degree more attractive for students. if you also have an interest in a business-related field, then you must choose the degree. The top ranked career jobs available for this degree are:
IT Manager
According to yo the US news report, this is the 2nd-highest-paid profession after a master's degree. The main focus of IT managers in planning, organizing, coordinate, and guiding the computer system work. The annual pay is about $146,360. The growth rate of IT managers is 11 %. No doubt, you can enter this profession after a bachelor's degree, but the promotion and pay will be an increase if you get an MBA degree. Because you will have become an expert in technology after your MBA degree. The online master degree programs are ideal for those who want to get degree as well as carry on their job. Further, many universities has online master degree available in IT as well.
Marketing Manager
MBA in marketing actually is also one o the great choice for a bright career. They focus to make marketing strategies for the company and how to execute these plans. They are essential for every firm. Without them, no firm can grow in the market. The annual pay for this job is about $135,900. The Growth rate is faster than many other professionals and that is 8 %. Marketing managers will be responsible for the planning, production of products, and its marketing.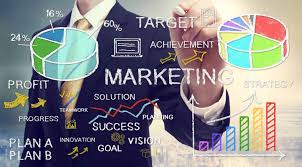 Sales Manager
The profession of a sales manager is also a good choice. You must have good communication skills for this job and an MBA degree of course. Usually, the sales manager is responsible for the whole sales team, their organization, and the initiative process. They get really high pay along with other good packages. The annual pay is about $126,640. The growth rate for this job is 5 %.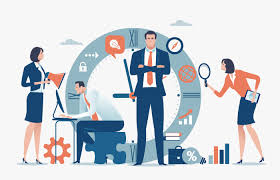 Business Operations Manager
These are also the positions available in many famous companies. They have the responsibility to organize the meeting of goal. Further, they also work with the human resources department, budgeting, management of complex projects, and many more task. For this, they must have good leadership qualities and communication skills to help the departments. The salary is $100,930 annually noted and the growth rate is like 7 % faster than the average. This is ranked as top of master degree list. You will learn about the business plans, processes, and integration of business function and technology. Moreover, it also provides the knowledge of analyzing, deigning, and developing IT systems.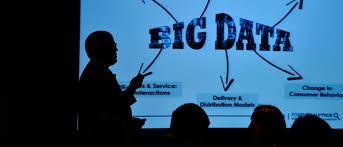 Master in Healthcare
This degree provides the fundamental about the health care management, and focus on analytical approach in this industry. This is actually the popular field of study nowadays, and the number of professionals in this field increasing. The annual pay is $100,980, and the growth rate is 18%. After a master's degree in health administration, you can find a lot of jobs in the fields like hospitals, nursing homes, community organizations, private health care, and many more.
Master of Science in Nursing
A master degree (nursing) is also a unique and most desired field. It is fit for the students who want to go into the medical field. These also have high pay among many other medical professions. You also select the role such as physicians, surgeons, and psychiatrists. This has become the most demanding degree in the field of health care. The master's degree in nursing will give you deep knowledge along with the practical experience to deal with patients. This is also a serious job. Because a single mistake can be a risk of life for others. These are further divided into the following fields:
Nurse Anesthetist
These are the certified nurses who get specialized in the following: anesthesiology, an inspection of drugs, as well as inhaled gases in which patients are admitted. The estimated salary is $167,950 annually. And the growth rate has increased a lot that is 17 %.
Nurse Practitioner
Next is the Nurse Practitioner. They are responsible for many works such as clinical duties, prevention of many diseases, and health management. They get high-quality training about health care firm, and they conducted the research and use these studies to their clinical duties. The annual pay is about $115,800. And the growth rate is 26%.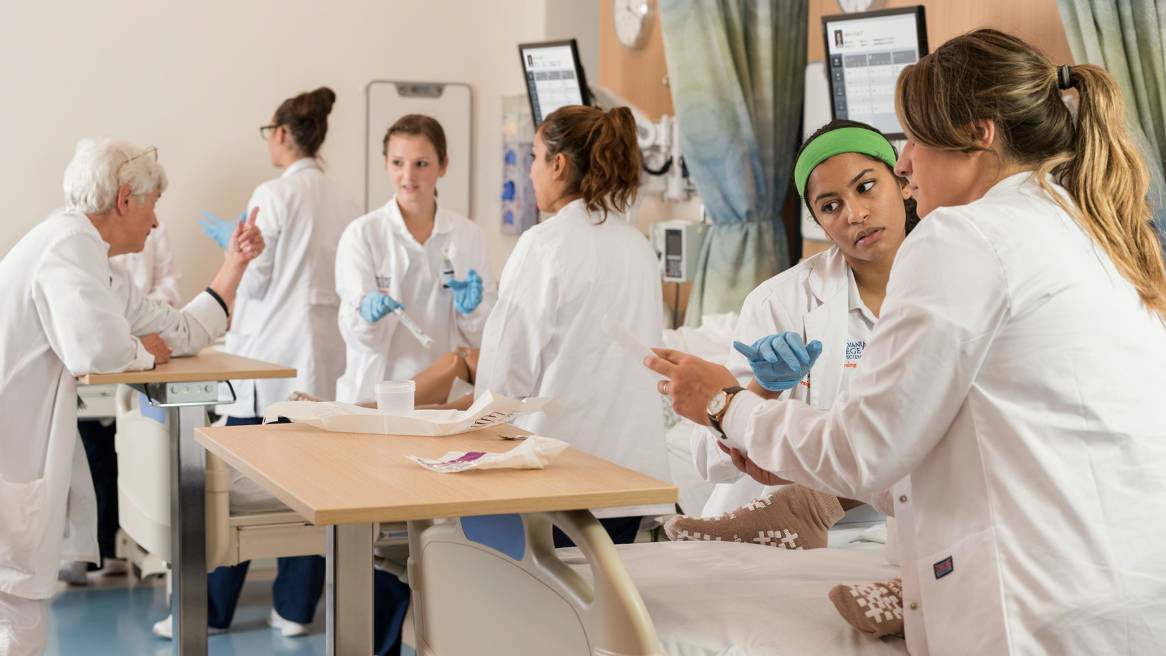 Master of Engineering Management
Master ( engineering field) is also included in the highest-paid professions. They get the main and basic skills in the related field in bachelor but learn the practical skills in master degree. Some of the famous engineering fields are:
Architectural Engineering
The main duties of this job are to work for architecture companies. They design, direct, and coordinate for many technical goals. They are hired for many projects. The annual salary is about $144,830, and the growth rate is 3 %. it is a little slower.
Petroleum Engineering
This is also the sub-branch of engineering. They get jobs in the industries as well as in government sectors. Further, they work in a risky environment, therefore in the master's degree. Moreover, they get the practical experience to deal with such factors. And, they are also high in demand. Their subfields are chemical engineering, bioengineering, environmental engineering, and industrial engineering. The annual pay is about $137,720. The growth rate is 3 %.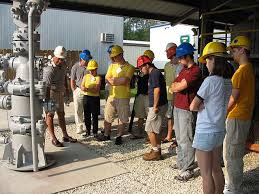 The engineers of this fieldwork with the gas and oil, so they must have the best practice in extracting these natural resources from the earth. These all skills, they learn from a master's degree in this field.
MA in Political Science
The Master of Arts (political science) is also a great career opportunity for many students. They get the knowledge of the political field. If you select this degree you will learn about the law, economics, sociology, and psychology. After this degree, you can work for any political party or can develop your own. The annual pay is about $122,220, and the growth rate is 5 %.
Master of Science in Computer Science
A master's degree in computer science is also a special degree that gives modern knowledge in technology. They are hired by famous Microsoft companies to build and make innovative computer devices or windows. Additionally, they get the key knowledge about the software. Moreover, they know how to do programming. Further, the salary is about $105,590.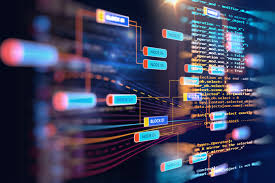 The scope of a Master degree
Are you still thinking that a master's degree is worth it? I have explained the popular master's degree programs and their annual salary. You get a variety of advantages with the master's degree that will not only enhance your salary as well as also develop your skills. It allows students to get experience in their field and provide them the opportunity to work for industries. Have a look to master degree list, and you can find your field of interest. The scope of a master's degree also increases because of its convenience to do an online degree. Many students now can earn a master's degree in ten related field online.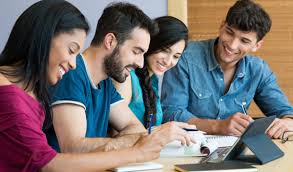 Top list of universities offer master degrees
University of Oxford
The University of Oxford provides almost 350 courses for graduates in various disciplines. The master programs taught courses as well as provide research for full time. Moreover, they also offer courses part-time. If you want to study at this university, go to the website and find the departments in which you want to graduate. Or for a general point of view, you can look at the master's degree list, I have mentioned earlier. Every college provides a thriving experience and deep knowledge in a specific field. In master studies, you will have a supervisor that will teach you the research work. You have to complete the assigned projects and coursework to get the degree.
Harvard University
This university also offers a master of arts as well as the Master of Science degree. The Master of Arts programs are offered full time and 32 credits have to complete in a duration of 1-2 years. The master of sciences also offers for part-time students and the duration of courses is 2 years. Moreover, they also offer a master of engineering (64 credits).
Massachusetts Institute of Technology
It is also the top-ranked university. Total faculties are 1095. It has about 692 international students. it offers many postgraduate courses including biology, chemistry, biological engineering, geological sciences, social science, physics, astronomy, mathematics, and chemical engineering. Other popular universities offering master programs are:
University

 

of

 

Pennsylvania

.

Yale

 

University

.

University

 

of

 

California

.

University

 

of

 

California

.

University

 

of

 

Chicago

.

ETH

 

Zurich

.

Princeton

 

University

.

Duke

 

University

.

University

 

of

 

Toronto

.

Tsinghua

 

University

.

University

 

of

 

Michigan

.

Johns

 

Hopkins

 

University

.

Cornell

 

University

.

Columbia

 

University

.

Peking

 

University

.

University

 

of

 

Edinburgh

.

University

 

College

 

London

.

King's

 

College

 

London

.

National

 

University

 

of

 

Singapore

.

Northwestern

 

University

.

Technical

 

University

 

of

 

Munich

.

University

 

of

 

Washington

.

London

 

School

 

of

 

Economics

.

Imperial

 

College

 

London

.

University

 

of

 

Cambridge

.

University

 

of

 

British

 

Columbia

.

University

 

of

 

California

.

Karolinska

 

Institute

.

University

 

of

 

Tokyo

.

Carnegie

 

Mellon

 

University

.

The

 

University

 

of

 

Texas

 

at

 

Austin

.

McGill

 

University

.

The

 

University

 

of

 

Illinois

.

University

 

of

 

Wisconsin

-

Madison

.

Nanyang

 

Technological

 

University

.

New

 

York

 

University

.

KU

 

Leuven

.

University

 

of

 

Melbourne

.

Paris

 

Science

 

set

 

Lettres

.

University

 

of

 

Heidelberg

.

University

 

of

 

Hong

 

Kong

.

Georgia

 

Institute

 

of

 

Technology.
I hope this article will help you to get master degree list, popular master degree programs and their salaries, scope of master degree and the top universities offer master degrees.