Over the past century, dental care has remained a relatively rigid area of healthcare. However, the accelerated digitization of the past two decades has seen the sector rapidly adopt mainstream technologies, with the advancement taking a seemingly steeper trajectory by the day. We looked at some of the new technologies making their way into dentistry and came up with this list of what we reckon will rock the world of dental care for years to come: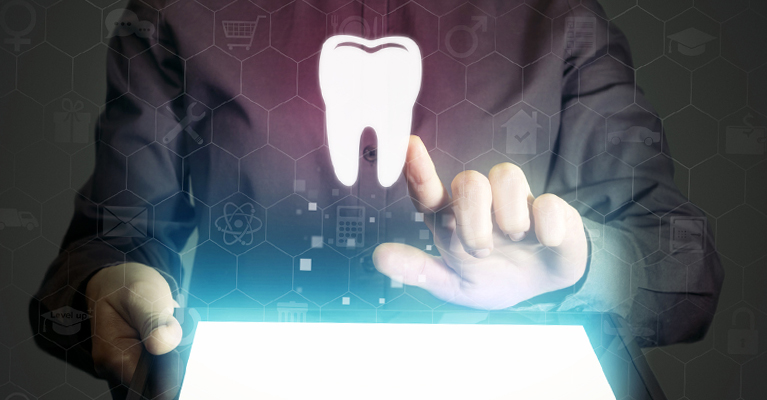 3D prosthesis printing
3D printing is getting deeper and deeper into medicine. Many companies use 3D printing machines to create prosthetics to replace missing body parts. Although subtractive manufacturing still heavily dominates dentistry, the general projection is that 3D printing will eventually take over.
Orthodontics, for instance, is already making use of 3D printers and has ClearCorrect and Invisalign as two of its most successful projects. Currently, it's even possible for a standalone doctor or practice to obtain a 3D printer for orthodontics and design devices and prosthetics in the comfort of their office.
Robotics
A couple of years ago, the FDA approved the use of robotics for dental implant surgeries. While the technology hasn't hit the ground running, it has shown that robotizing dental surgeries are a viable idea. Robots could eventually be used to create full-on automated systems for single crowns, or microrobots could be employed in minimally invasive procedures with minimal human assistance.
Ultrasound technology
The objective of ultrasound technology in dental care is to create radiation-free imaging of dental parts. It could offer a much-needed alternative to the 2D and 3D options currently available.
New breakthroughs show glimpses of what we can expect in the foreseeable future. The 3D ultrasound solution commonly used in hospitals for fetal imaging shows that we are making headway in the right direction. If that progress continues, it wouldn't be a surprise to witness ultrasound becoming the standard approach to jaw and teeth imaging, caries detection, digital impressions, and more.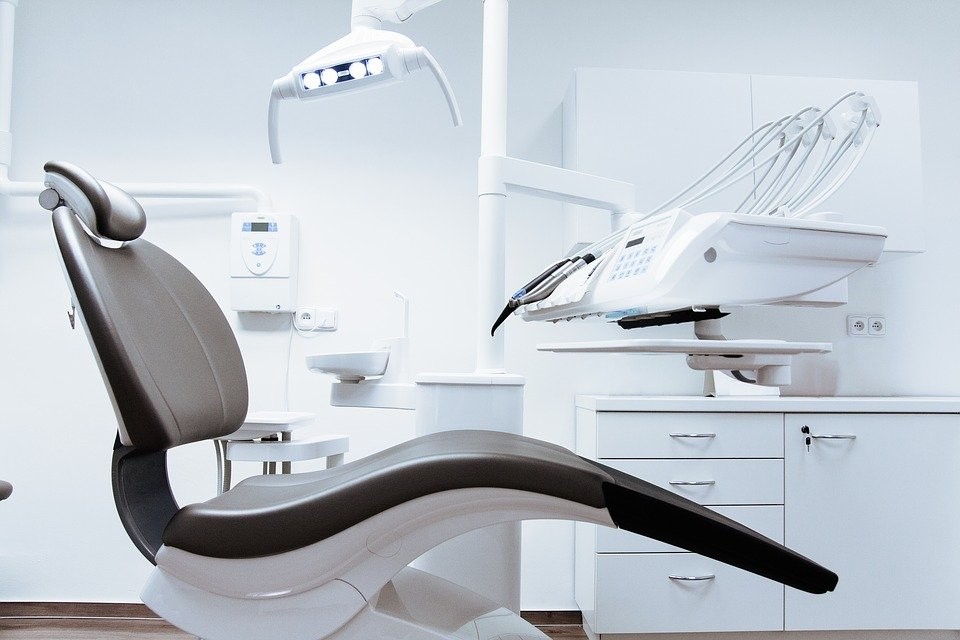 Teledentistry
Thanks to the COVID-19 pandemic, teledentistry has become common. Patients are embracing it with its flaws, and dental practices seem to be in a competition over who has the best equipment for virtual dentistry. There is little doubt that technology will outlive the pandemic. However, it remains to be seen how much more dentists can exploit the technology to improve dental care and cut back on operational costs.
Digital dentures
Traditionally, dentures took time to create. Dentists had to take impressions of the patient's teeth alignment, create a design of the denture, and send the design to a lab for fabrication. It would then take another few weeks for the denture to be prepared and sent back to the dentist. Now, thanks to computer-aided design and computer-aided manufacturing, dental technicians can design and fabricate dentures right in their offices and in a fraction of the time.
Virtual reality
Virtual reality training is already established in other industries, and it could be the next big thing in dentistry. Instead of using PowerPoint presentations and other conventional training methods, dentists could use VR headsets to learn detailed procedures while experiencing surreal, close-up views of the oral parts being studied. Hygienists and other professionals could also use VR systems to experiment with various ergonomic techniques and hone their skills in the absence of an actual patient.
Artificial intelligence
Already a reality in some fields, artificial intelligence (AI) and machine learning (ML) are yet to leave a mark in dentistry. This is mostly because they go hand in hand with automation, which is still a distant thought in health care.
However, outside procedural application, AI can be used to study data, develop patterns, and provide dental care professionals with analyses to infer from. It can go as far as suggesting treatment options, predicting oral health issues, and identifying scenarios where planned medication, procedures, and underlying conditions are likely to clash. With regards to direct involvement in medical procedures, our hopes are hinged on the prospect of robotics eventually taking over surgical operations.
Augmented reality
Augmented reality is less popular than its sister virtual reality, although its applications in dentistry may be more straightforward. The technology is already being used by cosmetic dentists to provide a simulated view of the expected post-procedural results before the procedure is done. It helps clients get a picture of how they will look afterward, allowing them to reconsider their decision or ask for adjustments.
Regenerative dentistry
There is a good chance you will need a denture or tooth implant at some point in your lifetime. Regenerative dentistry is a new form of dental care that looks to give you a different, minimally invasive way to fix your smile. The field proposes biological therapy and self-healing options for damaged teeth in place of a restorative procedure.
Researchers from Harvard University and the University of Nottingham are looking into the possibility of promoting the growth of dentin using stem cells. The cells will basically restore the structural makeup of the damaged tooth and the periodontal tissues around it, taking away the need for conventional invasive treatments such as dental implants and root canals.
CRISPR
CRISPR is mostly mentioned in gene editing and cancer treatment conversations, never in oral disorders. There are ongoing studies looking into the potential of using the tool to do away with hereditary oral cancer and plaque formation. The studies are still in their early stages, meaning there isn't much substance to brandish. However, there is high optimism among researchers and dental care professionals that the technology has a lot in store for dentistry and will change the game once commercially available.
Endnote
Dating back to 7000 BC, dentistry is one of the earliest known medical professions, so whatever you see now is the work of about nine millennia. The coming century promises to outstrip all that effort several times over and modernize the industry, and with the above technologies already taking shape at a rapid rate, it is clear we are witnessing a revolution.