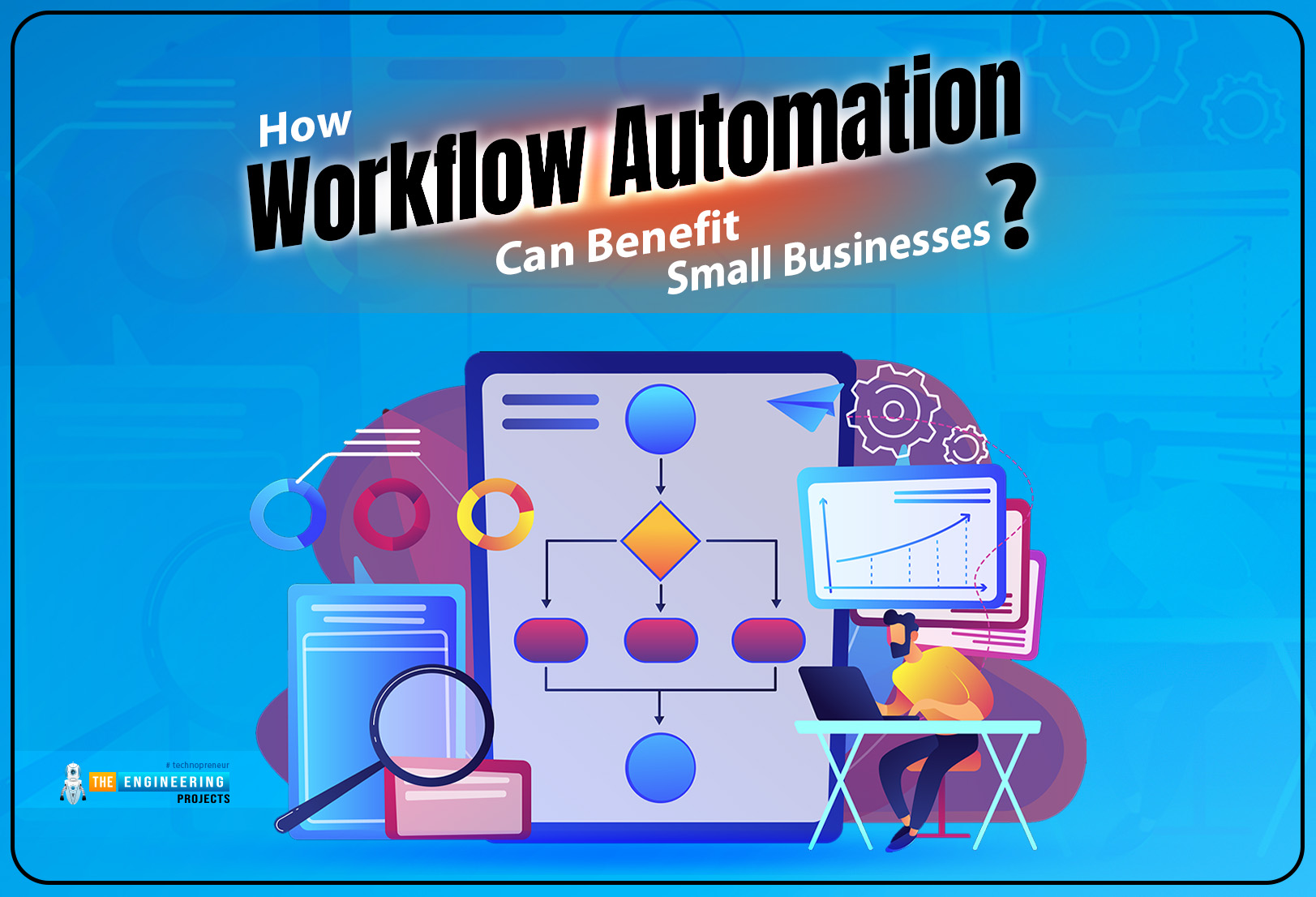 Hi Friends! Hope you're well today. I welcome you on board. In this post, I'll walk you through How Workflow Automation Can Benefit Small Businesses?
Reduce the possibility of human error, save time and improve efficiency – The main goal of workflow automation. If your employees spend a lot of time on mundane and repetitive tasks, it's a high time to invest in workflow automation. Especially if your business is small and you are in the early stages to leave a footprint in the competitive market. You can't afford to hire scores of employees to do predictable tasks that you can automate with workflow automation. For instance, follow-up emails and sales calls, finance approval and invoice generation, and onboarding new employees, you can automate these tasks without having to worry about hiring someone to handle them manually.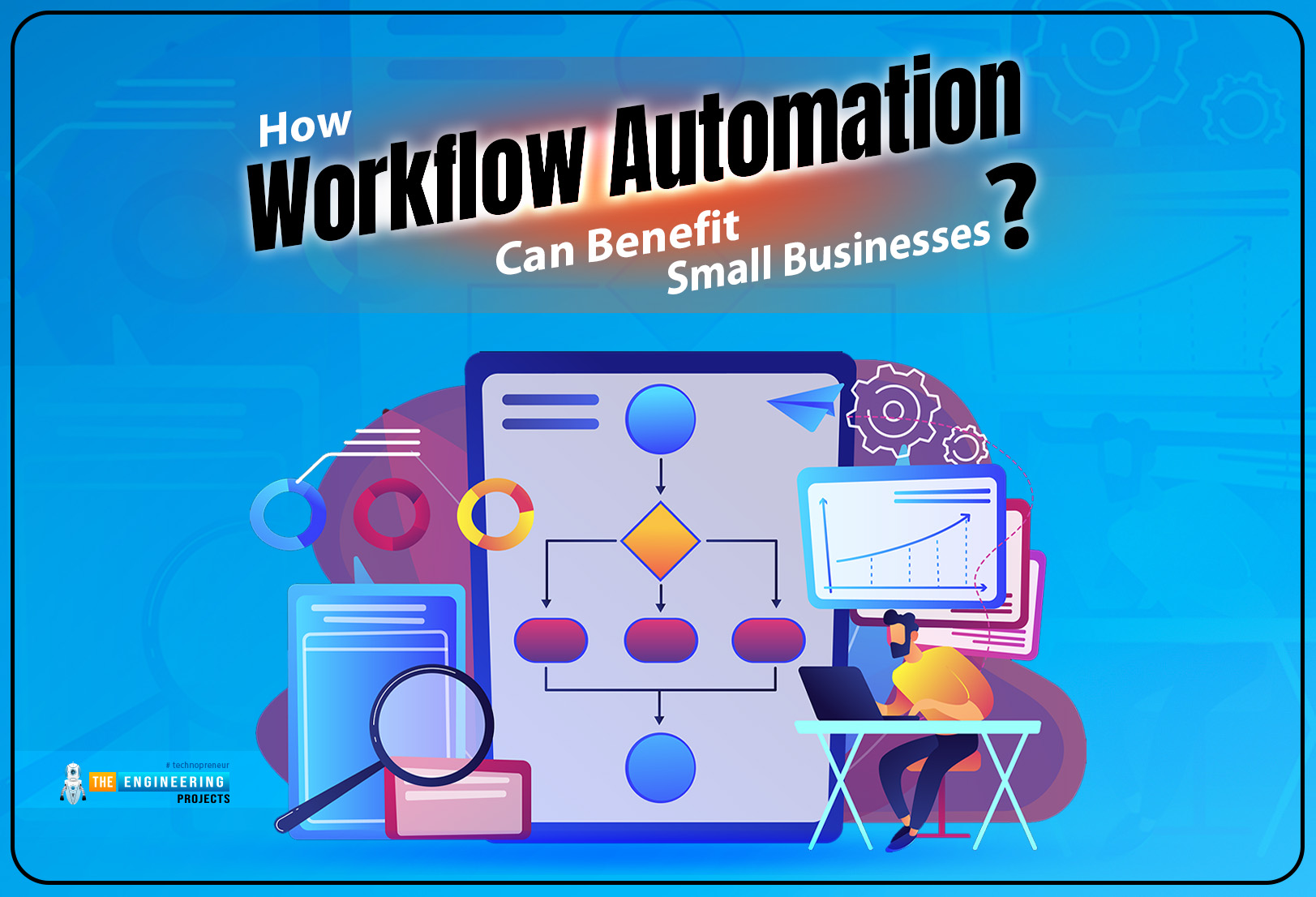 Curious to know how workflow automation can benefit small businesses?
Keep reading.
How Workflow Automation Can Benefit Small Businesses?
Before we proceed further, we'll cover what workflow automation is?
Workflow automation is the process to automate manual repetitive tasks to improve efficiency and reduce human error. When you apply technology to business operations, you can effortlessly translate the manual handling of processes into automation. This way employees can spend more time on value-added tasks that require a human touch and brainstorming.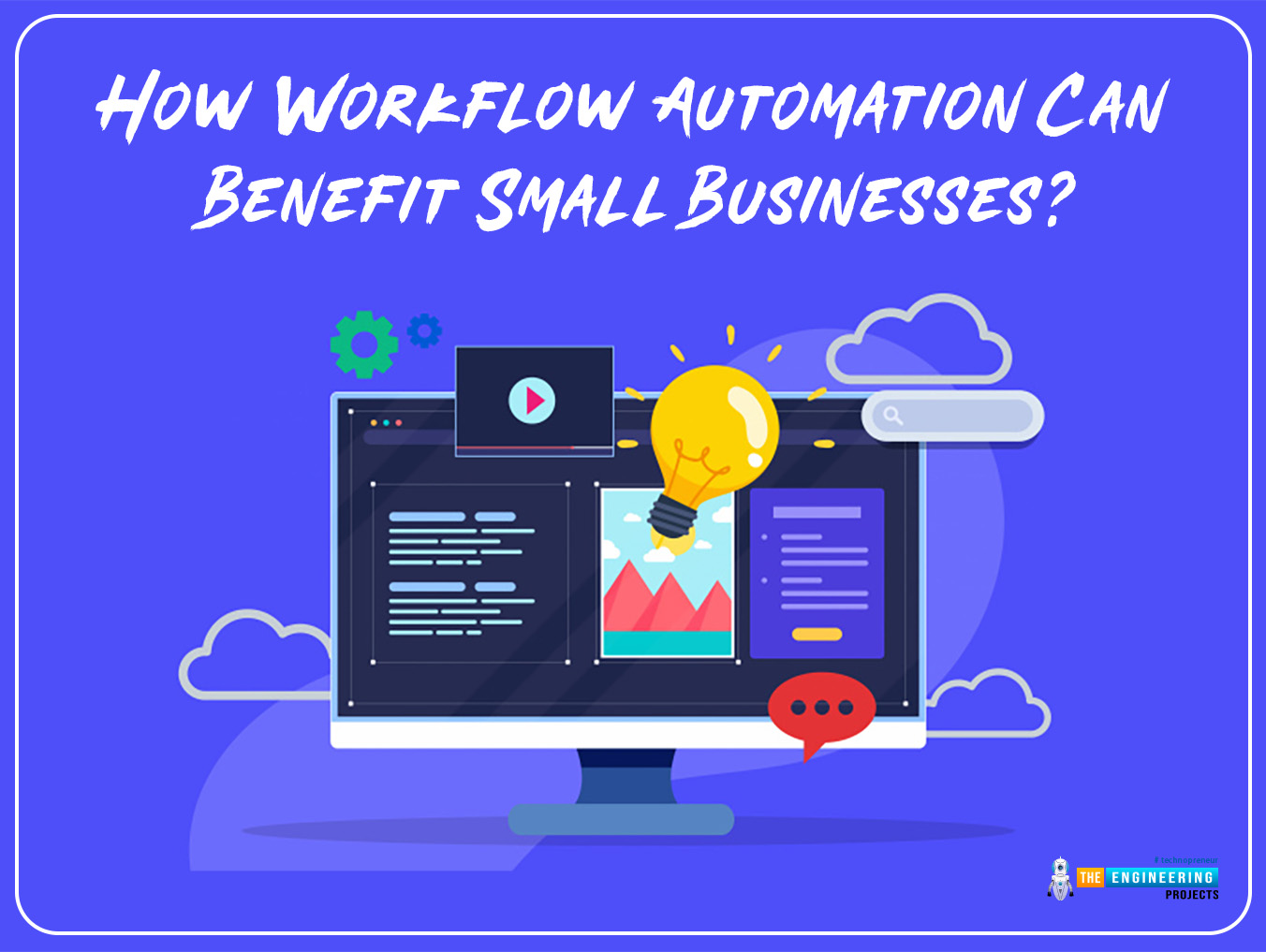 What's more, with workflow automation you can monitor employees' performance and can immediately apply tweaks to revisit your strategic decisions. Plus, you don't need a technical IT team to streamline processes, improve reporting and integrate two or more apps. Apps like Zapier do it for you. It involves creating Zaps that is creating links between business tools. For instance, it can integrate a website, CRM software, and messaging app to improve productivity and bridge the communication gap between customers and the agency.
Benefits of Automating Your Business
The following are the core benefits of incorporating automation into your business.
Increased Productivity
Chasing down people across departments is so frustrating, especially when you don't know the current status of the file. With workflow automation, you can monitor the workflows online and get an instant alert to set priorities. This improves the productivity of the employees, allowing them to be better prepared for the pending tasks.
Lower Costs
Employees are the backbone of any industry. But you need to keep your budget in check while getting employees on board. You can significantly reduce the cost of labor workload if you automate some of your business processes. For instance, freeing employees from doing predictable and mundane tasks will help you invest in the things that involve human input.
Get Creative
When employees are free from manual tasks such as data entry, form filling, and invoice generation, they will find more time for brainstorming and get creative on the tasks that require innovation and emotion. The potential to apply intelligence, sensitivity, and expertise on the product level allows companies to deeply connect with the customers and deal with their questions and queries with deliberate intention.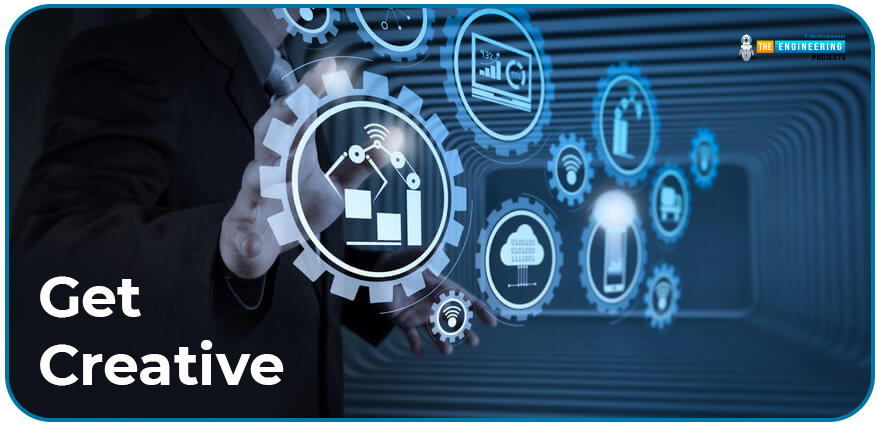 Remote Work
When the pandemic hit, the demand for remote work increased more than ever before. Not everyone can manage to do an in-house job in a time of crisis. Companies that know how to manage the workforce remotely can effectively capitalize on the given resources. With workflow automation, you can seamlessly connect employees from different parts of the world. For instance, Google Drive, and DropBox allow the companies to share files across departments, and tools like Loom allow them to have full visibility of the teams.
Business Tasks That Require Automation
What tasks do we need to automate? The answer is simple: Tasks that are repetitive and require approvals and smooth communication. Following are the five tasks that you can automate in your business.
Expense Reimbursement
At times employees have to spend money on the best of money for business purposes. Companies can't instantly pay those employees who pay out of their pocket. And when they apply for reimbursements, they come across a hassle process especially when reimbursements are handled manually.
To effectively handle such scenarios, automation is the solution. Incorporating workflow automation prevents employees to chase hectic approvals and make regular visits to the finance office. Automation makes this process straightforward. Employees simply upload the receipts on the software which instantly gets connected with the manager for approval. Once the manager grants approval, receipts move to the finance department and they release the money spent by the employees.
Onboarding New Hires
First impression is the last impression especially when it comes to onboarding new hires. The seamless onboarding process tells a lot about employees if they are going to stick with the company for a longer time.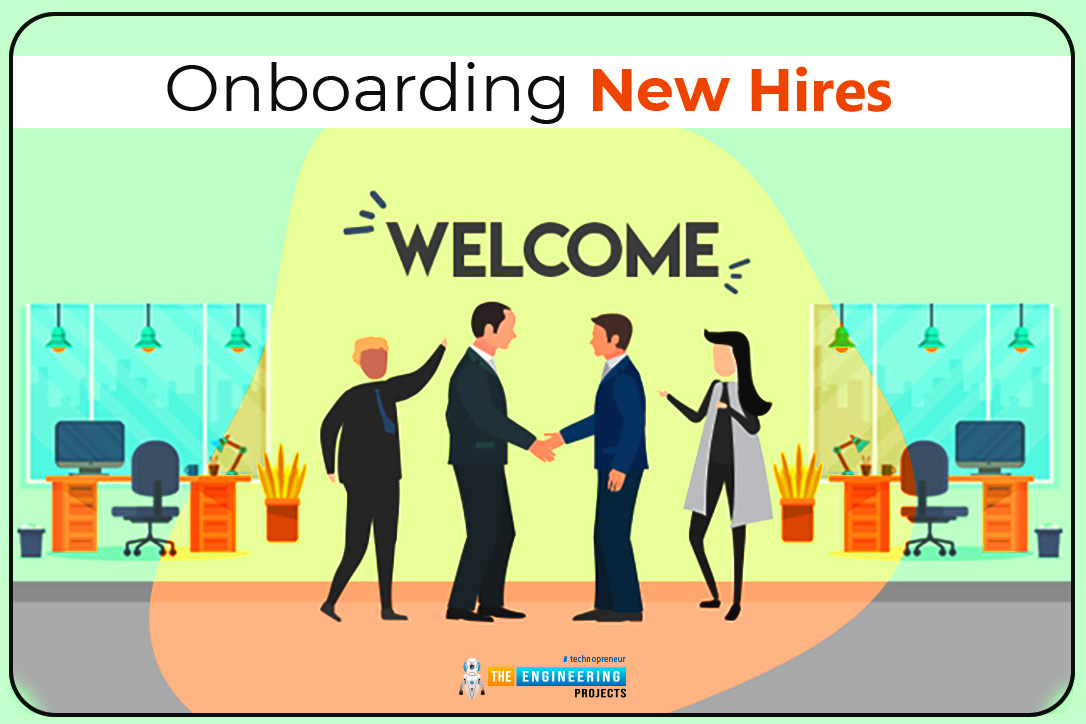 Tasks like updating new hires, documents approval, and follow-ups can be automated before candidates even join the company. Plus, you can effortlessly communicate and assign them the tasks so they are better prepared when they embrace the new role. Automation removes the tedious paperwork and mundane approvals, allowing both employer and employees to come on the same page without the need to back and forth face to face interaction.
Vacation Requests
Every organization deals with the influx of leave requests regularly. If organizations still use traditional ways to approve requests, they might already know it's a tedious process. At times manager feels difficulty in managing the required number of employees in the company. One employee might want the same day off already applied by another employee. If handled manually, it is very challenging to keep the record of employees with days off or those who want particular time away from the company.
Workflow automation removes this uncertainty and makes sure the company doesn't go understaffed. Automation software tracks and keeps the record of the time of those away and the manager can instantly approve the leave requests by scanning everything on the single screen. Software is stuffed with an online form to let employees know which days are available or unavailable that automatically limits two employees requesting the same days off.
Data Procurement
No matter the type and size of your business, data procurement is a critical part of every business. It is a process that consists of a series of functions required to obtain goods and services from the vendor and keep a record of how these services and goods are used to achieve business goals. The effective use of the procumbent function directly influences the cost-saving objectives of the agency. Yes, by analyzing the data you can revisit decisions if you need to change vendors and suppliers. Data procurement goes beyond the purchase of goods and services. For instance, it also includes a better understanding of the performance of all business units, supplier performance, risk and compliance management, and contract utilization.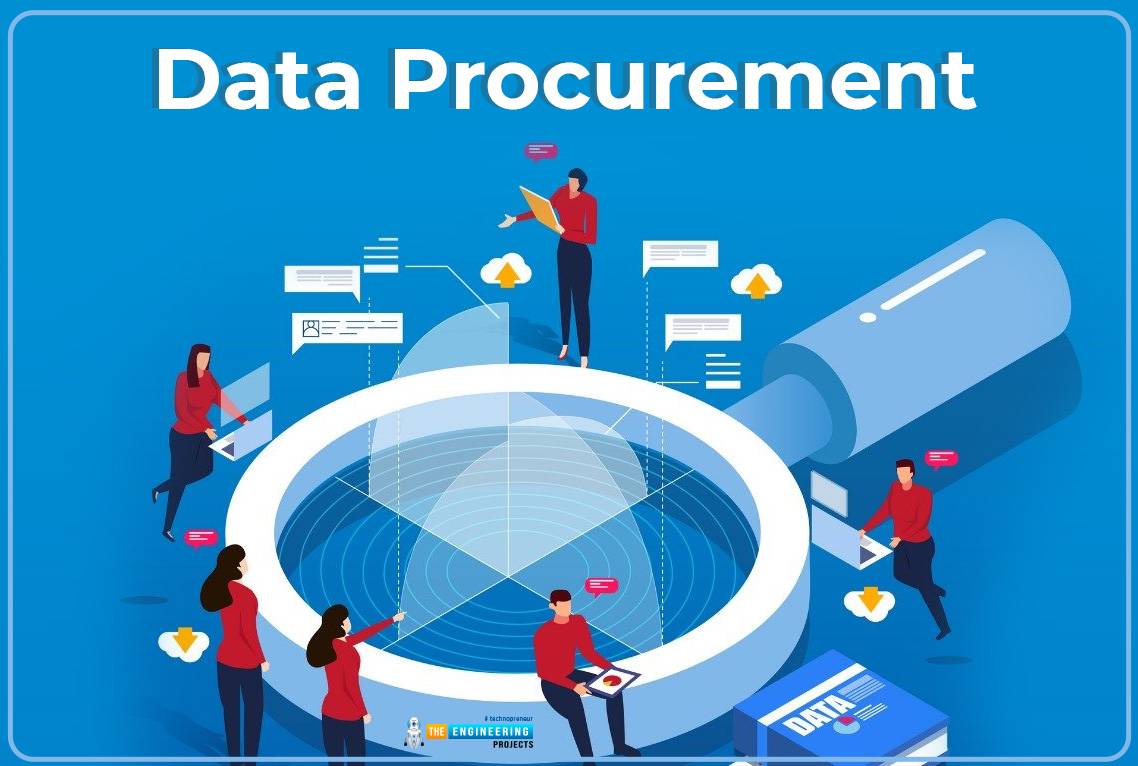 Manual processing of data procurement often leads to compromised risks like operational risks, delivery risks, and potential frauds. Moreover, inaccuracy and inefficiency are other issues that result from the manual handling of data. However, with automation procurement software these issues can be avoided. Automating vendor management and purchase orders guarantee enhanced compliance and greater productivity.
Instant Invoice Generation
Invoice generation is an integral part of any business. Effective invoice generation builds trust and allows clients to stay in touch with your business and keep coming back for what you have to offer. If you create invoices manually, you might need to generate an invoice every time to request payment from the client. However, with workflow automation this process becomes transparent, preventing you from entering information every single time to request the next payment. A smart automation solution comes with automation of data entry, matching prices, transferring digital payments, managing purchase orders, and more. Generating digital invoices is crucial for businesses to keep up with the modern trends and compete with rival brands.
Final Thought
When you start a small business, you need employees to keep it up and running.
However, it's probable in the early stage of your business you're tight on budget.
To combat this, a smart automation solution is key.
No advanced automation solutions are required. Some vendors offer low-cost solutions that perfectly fit your budget.
From vacation requests and invoice generation to data procurement and onboarding new hires, you can automate workflows for your business growth.
Know that not every business task requires automation, since some mission-critical tasks like system failure and hacking demand instant human involvement to run a business without delays.
That's all for today. Hope you've enjoyed reading this article. If you have any questions, you can ask me in the section below. You are most welcome to share your experience of incorporating workflow automation into your business. Thank you for reading the article.