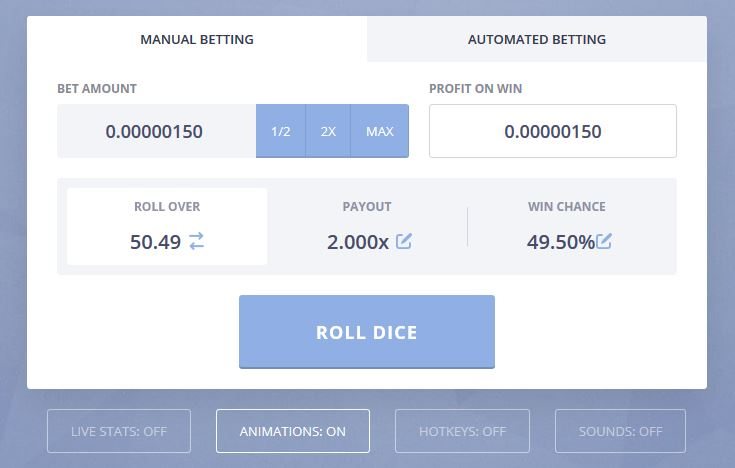 Hello everyone, I hope you all are doing great. Today, I am going to share a new tutorial in which we will have a look at How to Earn with Primedice. If you remember the Tutorial1: Earn with Freebitco.in in which I have shared how to earn with freebitco site and earn bitcoins. Today, I am gonna share a new bitcoin site and I must say that Primedice is quite better then Freebitco. I will share why its better then the previous one in detail. AS I have discussed this in my previous tutorial that Engineers normally don't do well when it comes to earning so they must find some way through which they can earn some money. And online earning is the best way to earn money. In online earning, bitcoins are really very precious because if you have a look at its conversion rate then 1 BTC = 1000$. So, I think you should be smart and try to get some real BTC. In future, I will surely share more tutorials on how to earn Bitcoin online. Anyways, coming towards today's tutorial, let's have a look at how to earn with PrimeDice.
Earn with Primedice
First of all, what you need to do is to Create an account on PrimeDice.
So, once you created your account then click on the Faucet link given in the top menu.
If you have worked on the Freebitco then you must have the idea that Freebitco gives you around 177 Santoshi after every one hour.
But that's not the case with Primedice. Primedice gives you 150 Santoshi after every 3 minutes (only if its 0 in your account :P ) and that's really a great thing about PrimeDice.
Moreover, PrimeDice also have an online betting game through which you can multiply your BTC.
Now the strategy on PrimeDice is that you have to earn some BTC with just betting and even if you lose then you can again get the Faucet.
So, I would suggest you to give it a try like alteast 50 times and keep betting and I am sure that you will be lucky at least once.
Now if you got lucky and able to get like 2000 Santoshi on it then you can play its Betting game as we discussed in the FreeBitco.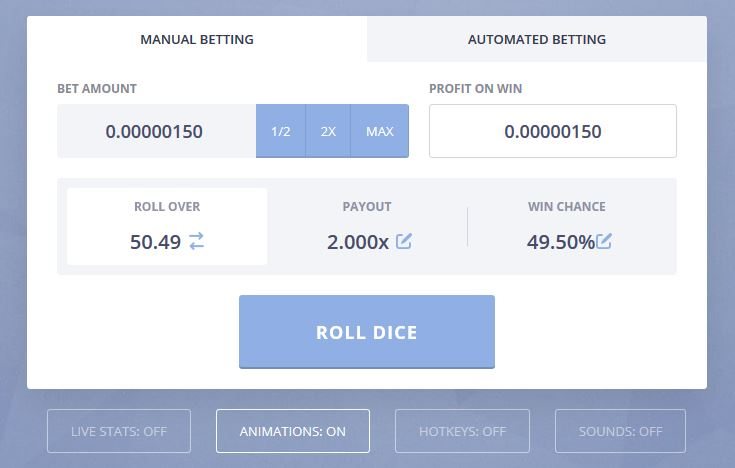 So now click on the Automated Betting and make the Payout to 3 something so that you earn big.
Moreover, change the ON Loss section and increase it to 100%.
That's the same trick which I have discussed in the Freebitco site so I hope you will start earning something.
So, that's all about how to earn with PrimeDice. But again its a betting site so you are on your own, you can also deposit BTC but there's always risk when you are betting. Keep that in mind. So, thanks for reading and have fun !!! :)