Hi Guys! This is a platform where we keep you updated with the relevant information that resonates with your needs and requirements. Today, I'll discuss the details on 
What is Big Data? How it Helps for Business Growth. 
Big data is defined as a number of data sets that come with complex and advanced computing capabilities and can handle, analyze, store and process data in large volume without losing a bit of accuracy.
It stays ahead of traditional data processing applications in terms of accuracy and advancement.
With the sheer progress in technology, every business strives to progress in both online and offline field and provides the easy pathway for the customers to search and analyze the most relevant information based on their demands.
With a lot of information spread across the web, only those businesses survive and excel who tailor their marketing strategies based on the visitor's interest.
Big data plays a vital role, not only keeping the user information intact but also predict, analyze and provide accurate information that helps visitors keep coming back on your platform every now and then.
What is Big Data?
Big data contains data sets that deal with a large amount of complex data where traditional data processing applications fail to deliver.
When customers come to visit your platform quite often, it is very difficult to use traditional software for making all the information intact, streamlined and documented on your system. This is where Big Data Analytics comes into play.
There are many parameters that help your business grow in no time, and Big Data is one of them that proves to be very handy for processing complex data. There are four terms widely used for Big Data named as volume, variety, velocity, and veracity.
Big Data for Business Growth and Progress
Following are the main benefit you can leverage using Big Data.
Maintain Customers Relationship
Customers are the bread and butter of any business. The more you keep visitors' demands on top with flawless service, the more you come with a chance of growth and stay ahead of your competitors. Big data is very useful in retaining the customers' relationship with the business.
When visitors are searching for some information on the internet and find some site useful, they are more likely to click the webpage. Big data not only helps in providing useful information but it also helps and anticipates the information that has a remote connection and seems feasible for the user interest.
Storing Customers' Data
Custom Big Data Development assists in providing the previous information that visitors did a long time before and helps them make a final decision.
When any system stores information, privacy is highly concerned. Only those businesses grow that give their customers a peace of mind that their information won't be spread around or shared for their personal gains, instead it is mainly used for the retention of user interest, so they feel no hesitation in searching and scrolling the information that they did before on the same platform.
Most of the companies make their business plan and future decisions based on the visitors' information stored on the system.

Health and Safety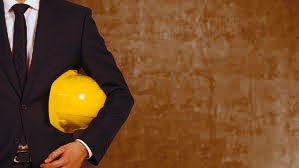 Some people are worried about their health and find difficulty in collecting the suitable calories ratio that their bodies require. But, don't worry, where there is a little room for progress and growth in human development, technology comes handy every time.
Apple company has introduced an app called ResearchKit – A research device mainly used for storing your regular activities on the device.
Phone device can now analyze the user actions that help experts predict the data and use it for health studies and come with a relevant solution for certain health disease.
Smart Yoga Mat is a major development for storing your pose and health activities. It comes with a sensor that stores the pose and gives feedback on your activities on the mat and helps for streamlining and tailoring body movements based on the feedback.
We can not write off the importance of Big Data for making our machines and cars autonomous. Toyota Prius comes with cameras, GPS and powerful computing abilities that help you drive the car without human interference.
Final Thought
Big Data is imperative for consistent business progress. Customers are more inclined to your business if they feel no hesitation in finding the relevant information on your platform.
Companies who leverage Big Data always stay ahead from their competitors in terms of ease of use and hassle-free service.
Big Data helps in streamlining the strategies around the customers' needs based on the data collected and stored on the system. It covers almost every field ranging from health, safety, automobiles, science, medical, to logistics.
That's all for today. I hope I have provided you quick read related to the Big Data and how it helps your business grow skyrocket. Feel free to keep us updated with your feedback and suggestions, they help us provide you quality work. Thanks for reading the article.