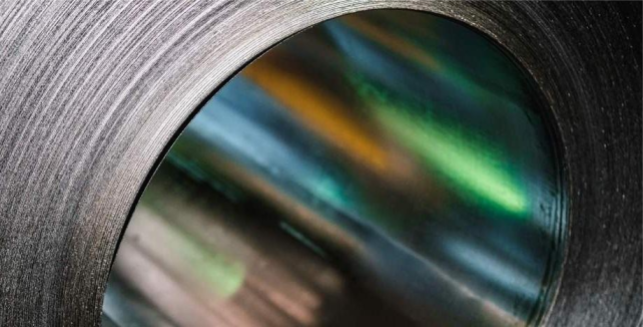 The technology of manufacturing color-coated (or pre-painted) steel was patented by the UK-based company British Steel in the late 60s. Since then, galvanized steel with color coating has been used in the construction industry as a material with an optimal cost/durability ratio. In addition to the decorative function, color coating provides additional protection for galvanized steel from the influence of adverse environmental factors.
What is color coating?
Color coating is a film that consists of zinc, aluminum, or various alloys with a thickness range of 30-250 micrometers. This film protects steel materials from damage and corrosion, greatly improving their properties. The maximum adhesion of high-molecular compounds to the surface of a steel roll is provided by the layer of primer which is preliminarily applied to the material. A color-coated steel roll can have several layers of coating.
The process of coating is rather time-consuming. That is why some manufacturers prefer a self-adhesive polymer film which is sometimes used to temporarily protect steel products.
The advantages of color-coated steel
The main advantages of steel with color coating include:
Increased durability;
Perfect adhesion of the coating to the galvanized base;
High level of customization. Color-coated steel can be painted or given a matt or shiny look depending on its application;
The resistance of color coating to UV irradiation;
Maximum effectiveness of corrosion protection;
The thickness of a steel roll can be increased without a perceptible change in weight, which is important for construction purposes;
The possibility to give the material a graphic texture when using it for decoration;
This material offers a high level of protection from mechanical damage, chips, and delaminations resulting from impacts and excess loads.
What we can produce from color-coated rolled steel
Convenience and outstanding durability regardless of conditions are two of the main reasons why color-coated steel is used so widely in a variety of spheres, including manufacturing, automotive industries, and construction. Below are the basic applications of color-coated steel products.
Construction and infrastructure
Easy to install and dismantle, color coated steel is widely used for the manufacture of domestic or industrial roofing and cladding, exterior and interior decoration of buildings (for instance, Venetian blinds and false ceiling), as well as the construction of frames for drywall and other finishing materials for repair and construction works in the premises of any purpose, including apartments and country houses. In addition, color-coated products serve as reliable building materials for:
Warehouses and cold storages;
Atriums in malls;
Showrooms and airports.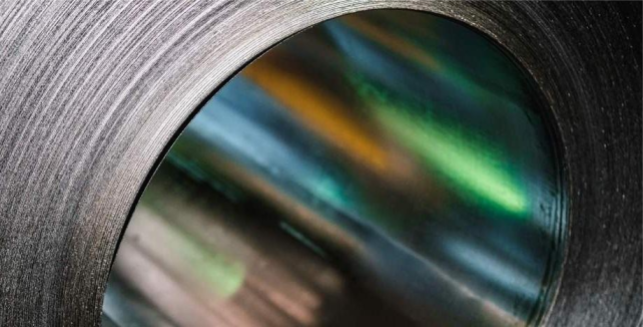 White goods
Due to their durability, high quality, and a wide range of colors, pre-painted steel products offer a variety of design options and ensures maximum efficiency of white goods, including:
Refrigerators;
Washing machines;
Display freezers;
Electric control panels.
Automotive industry
In this sphere, color-coated rolled steel is used mainly for the production of large transport vehicles. The list includes:
Railway coaches;
Luxury coaches;
Bus bodies.
There are also other purposes color-coated rolled steel can fit for. It is easily subjected to cutting, bending, stamping, and folding, which makes its scope of application practically unlimited.