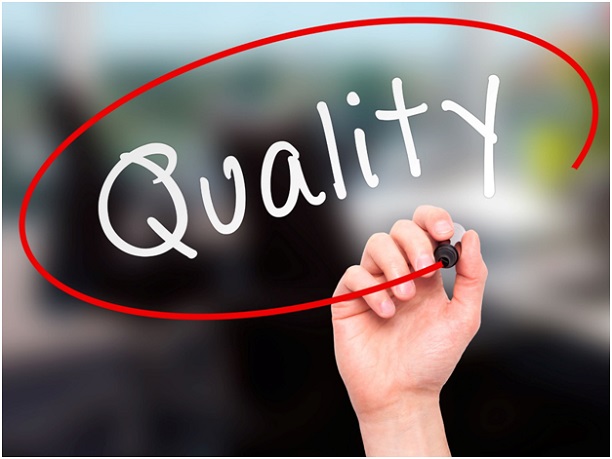 Hello friends, I hope you all are doing great. In today's tutorial, we are going to discuss Three Industries With High Quality Assurance Standards. If someone asked you to bet $1 million on which industries had the highest quality assurance standards, the smart money would bet on the industries that are most heavily-regulated. How do you know if an industry is heavily-regulated? See if there's a government bureau named after that industry. Another good indication is if lives and public health hinge on the industry doing its job correctly. Or, just work in a heavily-regulated industry. You won't be able to walk from point A to point B without quality assurance implications. Successful enterprises in heavily-regulated industries approach "quality standards" in three tiers:
Quality Assurance (QA): The high-level proof submitted to the public, and—more importantly—regulators that your products are of sufficient quality.
Quality Management System (QMS): A series of processes that delivers quality assurance by implementing quality control.
Quality Control (QC): The "boots-on-the-ground" act of rooting out and eliminating problems that might hinder quality production.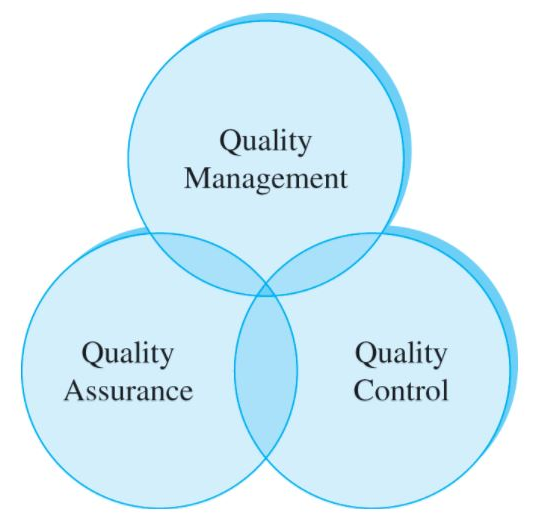 Most heavily-regulated industries have established, often international quality assurance standards to meet, as well as time-tested quality management systems to implement quality control. Here are three industries with high quality assurance standards.
Pharmaceutical Industry
The pharmaceutical industry is heavily-regulated for good reason. Governments have a public trust to make sure products they consume are safe and do what they are supposed to do. A faulty drug formulation could hurt or kill consumers or contribute to a public health crisis rather than alleviate it, with lawsuits following close behind. The key regulatory agency for pharmaceuticals in the US is the FDA (Food and Drug Administration). Pharma companies typically must comply with multiple sections of FDA 21 CFR (Title 21 of the Code of Federal Regulations). Pharmaceutical quality assurance focuses on:
Public Safety: Medications can change someone's life for the better or cause serious harm. Quality controls to protect public safety include strict attention to document control, employee training, laboratory OOS, corrective and preventive action (CAPA), internal audits, and managerial review.
Professional and Consumer Confidence: Edelman's 2019 Trust Barometer rated the public trust in the pharma industry at 57%, worse than any other healthcare vertical. Robust attention to quality assurance is necessary now more than ever to regain consumer and professional confidence.
Production Efficiency: Production efficiency allows safe products to be produced at a lower cost, increasing profits and fostering affordability severely lacking in the industry. Companies can improve production efficiency through automated data collection and holistic data integration.
Medical Devices Industry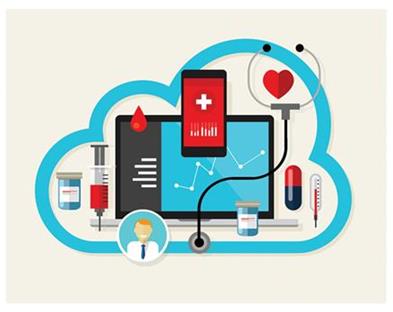 The FDA and its international counterparts also keep the medical device industry on a short leash, as much if not more so than the pharma industry. "Medical devices" is actually a fairly broad category of healthcare-related devices, covering such categories as:
Physical Devices: Medical devices that live at or come from a hospital, like MRI machines, pacemakers, and defibrillators.
IoT Devices: Short for "internet of things," IoTs are a class of physical device that perform functions via the internet. Examples include blood glucose monitors and dissolving EEG monitors that transmit data by wireless signal or into the cloud.
SaMD: SaMD--"Software as a Medical Device"--refers to software that performs the function of a medical device, regardless of the device it is in (i.e. smartphones, smart watches, tablets, etc.) Examples include software that uses the microphone or accelerometer in a smartphone to record breathing data or tremors.
While not always "consumable" in the way medications can be, medical devices have risks of their own, like radiation from an X-ray machine. Some hospitals even use sophisticated robots to perform heart surgery. Quality assurance is obviously paramount for a device like this. Other medical devices, like pacemakers and blood glucose monitors, are implanted in the body, where they could do significant harm if not manufactured to exacting quality standards. Key quality assurance guideposts to keep in mind include:
Corrective and Preventative Actions (CAPA): Procedures to correct quality management failures.
Complaint Procedures: How to receive, document, and respond to customer complaints, including tracking and close-out procedures.
Reporting Procedures: Including written procedures for reporting data and key descriptions in compliant form.
Nonconforming Product Procedures: Nonconforming products and materials are commonplace and acceptable if appropriate controls are applied.
Aerospace Industry
The aerospace industry sits at the intersection of multiple regulatory purviews, resulting in one of the heaviest compliance burdens of any industry. Millions of consumers who depend on commercial aviation and medivac helicopters are counting on the industry's compliance and safety. Regulatory agencies with oversight over the aerospace industry include the Federal Aviation Authority (FAA), the Department of Defence (DOD), the National Aeronautics and Space Administration (NASA), and the Environmental Protection Agency (EPA)--and that's just in the US. The key quality assurance control that applies to aerospace manufacturing is AS9100, also known as AS9100D due to Amendment D. This standard was created by the International Organization for Standardization to adapt quality assurance control standard ISO 9001 to the  specific needs of the aerospace industry. Dickson states that the standard is quite comprehensive, noting that it covers company policies, procedures, and documentation. Not only do aerospace manufacturers have to comply with AS9100D, but so too do their suppliers and subcontractors. International agencies, like the EU, often adopt versions of the standard that are basically identical. AS9100 is also divided into three standards:
AS9100: Aerospace design, development, and manufacture.
AS9110: Aircraft maintenance organizations.
AS9120: Distributors of hardware, electronics, and other materials.
Aspects of AS9100 to be aware of include:
Development and Design: Standards for new products.
Purchasing: Selection of vendors, purchasing procedures, validation and verification.
Traceability: Being able to trace processes to the accountable party.
Risk Management: Reducing QC risks where possible, accepting and managing risks where not.
At the end of the day, burdensome as quality assurance may be, the industries that require extensive QA typically do so from a position of public trust. QA failures are often high-profile and disastrous in this industry, undermining their credibility at times when they need it the most to keep innovating and improving the landscape of human experience. Understanding quality assurance standards for heavily-regulated industries serves as an excellent guide even for industries that don't depend on them. The compliance burden may be less weighty, but public trust and a reputation for quality never hurt any business in any industry.