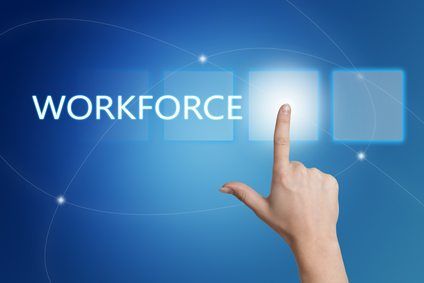 There is no other area in the construction industry that needs a change more than resource management. Resource management is how you manage, plan, and allocate your workforce. Effective construction workforce management can help you understand aspects like:
Which construction project needs more hands?
Identify over and under-allocated staff.
Track experience and skills with project history.
Simply put, effective workforce management helps contractors coordinate work and people, ensuring that everyone has the details or information required to do their jobs. However, in order to maintain a productive workforce, contractors have to put in plenty of time and hard work.
Visit https://gobridgit.com/construction-field-workforce-management/ to learn more about the importance of workforce management in construction.
There is no doubt that employees are the business's most valuable asset. However, they are the most expensive as well. This is the reason why maximizing workforce efficiency and productivity should be your top priority.  When efficiency and productivity peak, the workforce quickly pays for itself.
To achieve this, there are certain workforce management principles and best practices that you need to apply.
Keep on reading as we list some important workforce management principles to know if you are a contractor.
#1 Standardize Key Processes
First things first, you need to create transparency and consistency by standardizing key processes in your construction work like swapping shifts, distributing leave, calculating pay, tracking hours, and so on. Contractors who are able to define these processes make an even playing field for the entire workforce, which creates a mutually beneficial culture of understanding and fairness. This is what the construction industry demands the most. For example, if a worker is not able to take up a shift that you have assigned due to personal reasons, he/she may apply for leave. However, if the process is unclear, things can be left until the last minute, stressing out the worker and leaving you in the lurch. Having an established leave request process in place can easily avoid this situation.
#2 Flexible Communication 
If communication lines are inflexible, even the most robust construction workforce management strategy can fail without a doubt. The role of communication is not widely understood in the construction industry yet. But those who have streamlined conversations between workers and contractors by empowering them with platforms that support continuous communication and connectivity have experienced good results. For example, if one of your workers who is working for a week at a construction site is now needed on a different site can get easily confused about the work and roles. With flexible communication, things can be easily conveyed. This is not just about making phone calls. Not everything needs phone calls. Things can be easily communicated via SMS and email as well. Contractors need to enforce this aspect in their workforce management system in order to streamline the communication process among the staff, workers, and subcontractors.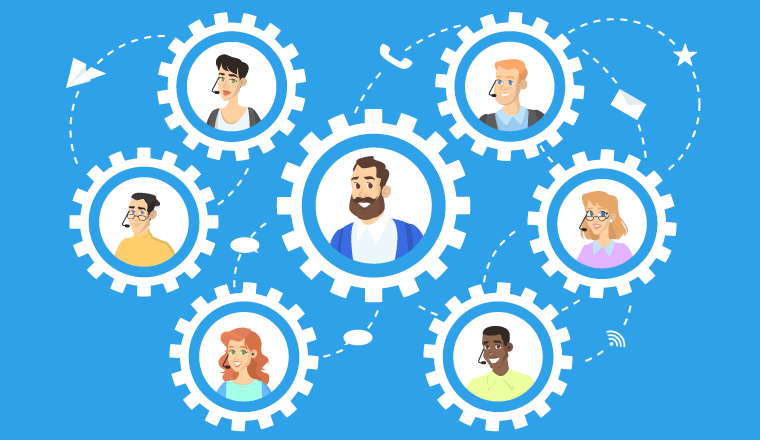 #3 Automate Number Crunching 
From HR to administration and operations, manually managing the workers' pay rates and shift times can give you a serious headache. By automating pay, time, and leave calculations, contractors can improve data accuracy and free up time for administrative and HR personnel, allowing them to focus on more complex tasks. It is already understood that workers are paid on an hourly basis in the construction industry. Therefore, managing payrolls can be really daunting because even small errors can distress the workforce, and they may have to wait to get paid until you resolve the issue. Automating these processes can minimize payroll errors, which can result in higher worker satisfaction. Most importantly, you will experience reduced labor costs in the form of improved and robust time-tracking.
#4 Streamline Attendance, Time, and Payroll 
From the perspective of your workforce performance, streamlining attendance, time, and payroll is a proven way to heighten engagement and boost satisfaction. Contractors with automated time and attendance solutions can make things highly engaged for their workers and staff. This is because there will be less stress about tracking employee attendance. And employees know that they are responsible for their own attendance. With biometric systems, keeping track of employee attendance, time, and payroll is a piece of cake. The best part is that these can be integrated with most of the workforce management systems available out there. So, as a contractor, things can get smooth for you.
#5 Integrate and Unlock Insight 
You need to understand that the data collected from your construction workforce management system is worth so much more than holiday leave racked up, pay earned, and hours clocked. Contractors can integrate workforce management processes with core administrative and HR functions that can help them unlock a goldmine of workforce data regarding worker absence, performance, labor, and time. "Datafying"  or "datafication" of the entire process can not only streamline things in the payroll department but can also prove beneficial in optimizing performance, refining budgets, and developing strategic schedules. This way, you can focus more on your construction business and less on internal matters.
#6 Invest in a Quality Integrated Construction Workforce Management System 
Today, there are workforce management systems available in the market that are specifically designed for the construction industry. These systems can help you in optimizing your construction workforce planning. From creating operational efficiencies to mitigating risks and improving your bottom line, all can be achieved using easy-to-use resource planner software. The best part about using such systems is that you can enhance your construction workforce planning with complete employee oversight. That is, from future and current projects to overlapping workload issues, all can be tamed without any hassle. Most importantly, with a quality integrated workforce management system like Bridgit Solutions, you can identify over and under-allocated staff and solve problems before they even have an impact.
Conclusion 
These are some of the best practices that contractors should follow in order to streamline their workforce management. Things take time to get in place, and if you are just starting out, implementing these principles will enable you to focus more on your projects.