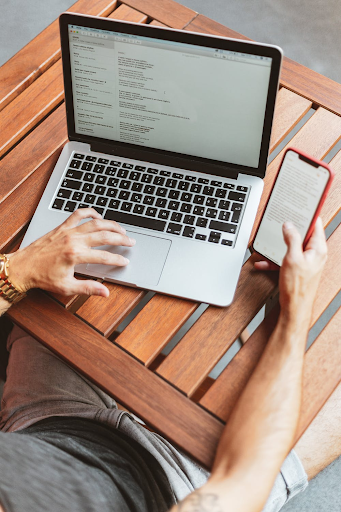 Almost everyone has experienced losing data that is very important to them. Have you experienced this too? Some people have lost personal data. For example, there may be some videos and images of a special event that can never be retrieved again.
People who have started their businesses may have created data that will help them improve their business. Then, they can lose it just like that. Without backup data, they need to start from scratch. This will take a lot of time, money, and effort to do.
You have important data, and you need to make an effort to ensure that you will get to keep them. You can look into people who can do business process outsourcing to help you gather and keep your data safe. You need your data to help your business grow and flourish.
Advantages of Having Backup Data
Data backup is having a backup copy of your data on another device. This means that you have created your information. You will be storing the information in a safe place aside from the main place where you may store it. Just remember that you should not forget where you have stored your data. Better yet, the help of the business process master can make a lot of difference with how well you will store your backup data.
These are some of the advantages that you should know:
Data backup is affordable. This is a misconception of a lot of people. They assume that backing up their data will require a lot of money. You can store your backup data in the cloud. It can be accessed and improved by a business specialist. You can find a business specialist soon.
You can access the data anytime. It doesn't matter where you are or what time it is. The moment that you have to access data, you will be able to do it. Just make sure that you are connected to the internet. It will make a lot of difference that way.
Keep the data backup off-site. There are always going to be people who will try to get your data. Having data backup can be very helpful, especially when it needs to be accessed outside the office.
There are many places where data can be stored that do not require people to be very techy. They are usually simple and easy to understand. A few clicks of your mouse will allow you to access your data immediately.
Automatic backups are available. It can be problematic for some people to manually backup the data all the time. You can just set the data to update automatically, and you will not have this problem.
Tips to Backup Data Properly
You need to figure out some things that you cannot do on your own. You can outsource your business. Let other people do what needs to be done correctly. You can focus on your expertise, and the people you hire can focus on what they need to do.
There are some simple tips to remember so that data backup can be done properly:
Regularly update the data. Nothing can be more frustrating than realizing that your data backup is outdated. This means that you still have to do some work when you access it to be up-to-date.
The backups should be done in reliable media. Some companies would prefer placing their data in the cloud. This will be up to you. You can also ask people who do IT outsourcing for more details.
If you need to place the data on a device, make sure to keep it out of the office. There are so many things that can happen in an actual office. The device can get wet. It can also be ravaged in a fire. There are so many things that can happen. Remember to always keep the gadget in a place where it will not get affected.
Always identify the data that needs to be backed up. There is some data that you may not need now, while others are crucial. If backing up needs to be done fast, figure out which data you would need more.
You can set up automatic data backing. This will lessen the chances of manually thinking about when you will be backing up the needed data. Remember that you need to backup everything from the many files you have up to the emails you may keep.
Apps or Services Where You Can Keep Data

Image from: Mobilunity
You do not want to waste valuable space on your PC or your device anymore. You want to make sure that you will have a safe place where you can keep your data. Some of these apps and services are the following:
IDrive
If you want an online backup service that will provide all of the features you want, this is your best bet. This is easy to use with an interface to help you understand what you have to do next. There may be some minor drawbacks, but the pros will outweigh the cons.
Microsoft One Drive
Many people are familiar with this, and for a good reason: this will offer many powerful features that are better than the competitors. People are familiar with this because of Windows 10 and Office 365. This may be one of the best ones that you can check.
Dropbox
This is one of the simplest apps you can use to keep your data safe and secure. It comes with a simple interface so you know that using it will not be hard. Some collaboration features too will make it ideal if you need to share data with other officemates. Remember that this will be more expensive than the other apps and services included in this list.
Google Drive
Most people think of Google Drive as an online version of Microsoft Office. They may have some similarities, but with Google Drive, you know that your data will be stored in the cloud rather than your device. This is slick, and it comes with a lot of fun and creative features that will help you work better. You do not have to worry about accessing your data as well.
CertainSafe Digital Safety Deposit Box
Not many people are familiar with this, but it can be one of the top ones you should check now. Security is its top priority, so if you are anxious about your data getting lost or stolen, this can be the best choice. It can be used easily, too, unlike other apps wherein it would take time before figuring out how to use it.
Take note that there are still a lot of other apps and services that you can check out. Always be open to trying out the different available choices. Just make sure that customers have given these apps and services great reviews.
Conclusion
Editing and viewing your files will feel more natural when you have to access your backup data from the cloud. If you are checking it from a device, make sure that your device will handle the data and be able to keep it safe. Business outsourcing can help you make some sound decisions that will make a lot of difference.