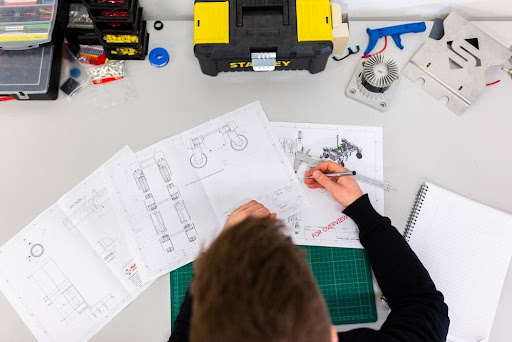 Engineering is one of the most profitable and fastest-growing industries in 2021. As the world continues to embrace automation and machine learning, engineers will become even more essential than they are now. Earning your undergraduate in engineering can open the door for many careers in development, manufacturing, programming and more. The best part is that with so many specializations, the discipline has virtually limitless possibilities.
But starting a new program is intimidating, especially when you have to consider different schools and potential costs. At the top institutions, engineering degrees are some of the most competitive. This means the acceptance rate is lower than average, and you'll have to prepare ahead of time if you want to get in. Even after that acceptance letter comes in, you'll need additional skills and strategies to make the most out of your studies. Rather than feeling overwhelmed by coursework, these helpful tips will prepare you to tackle all your classes with ease. You'll maximize your learning, lower stress and get a better school-life balance that makes college more memorable.
Take Advanced Placement Classes
If you're still in high school, take AP classes that will prepare you for an engineering degree. You may want to take AP Calculus, Physics, Computer Science and Statistics to give yourself the most well-rounded foundation. In addition to being more familiar with the building blocks of the field, you'll also be a more desirable applicant. College admissions offices look for students whose histories demonstrate passion and foresight. Someone who has dedicated themselves to learning about the major before they've even been accepted is always promising. For those who are already out of school, don't worry. You can still begin studying now. In fact, it may be beneficial to hire a tutor to get your skills in math and science up to par prior to the start of school.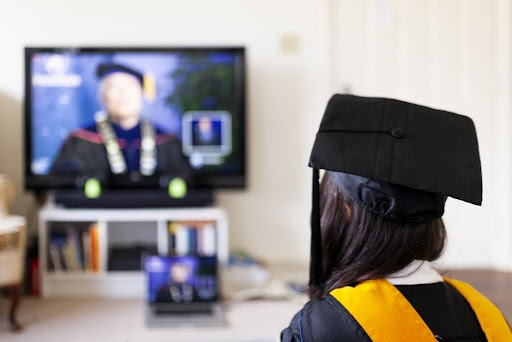 Follow Real Engineers Online
Look for real-life professionals who use their social media platforms to share, enrich and educate others. They can be found in professional networks, like LinkedIn, or more casual sites like Twitter and YouTube. It's a good idea to start building your own circle on LinkedIn so you have a higher chance of finding a good mentor later. You can also learn a lot from these experts just by reading their regular content. Don't be afraid to reach out and introduce yourself, either. While not everyone may be willing to answer questions, the majority are passionate about their field and love helping aspiring engineers learn more. While they may be too busy to act as a personal guide, they can still likely point you in the direction of helpful resources to further your learning.
Start Exploring Your Payment Options Early
Paying for an engineering degree can be daunting, but there are several options to build a solid plan. If you have savings, factor those into your total tuition cost, then break it down year by year. This will help you determine how much you'll have covered from the start and what percentage you'll need to cover through alternative means. Usually, that means student loans and scholarships. There are hundreds of scholarships you can apply for throughout the year, but most have set deadlines that run between September and May.
Scholarships.com is a great source to start looking for opportunities by major and state. Your school's financial aid department can also direct you to appropriate sources for scholarships and grants. When it comes to loans, the average student tends to have a mix of both federal and private. Federal loans are issued by the government, but they have stricter limits than private loans. Borrowing some of your student loans from a private lender can help you balance your debt and make it easier to pay off when payments are due after graduation and need to build a budget around.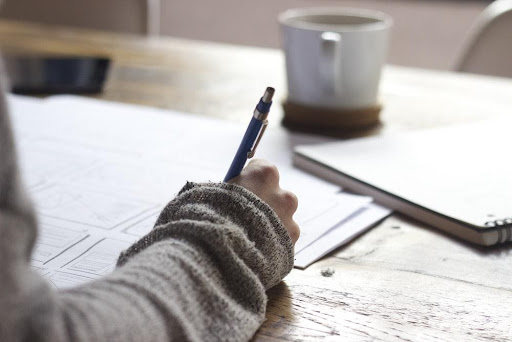 Build Solid Study Habits
Engineering students study plenty of extra hours a week on top of attending regular classes. To make sure you get enough sleep and avoid burnout, you'll need to plan ahead. If studying has never been your strong suit, address your biggest challenges now. Maybe you need to set a timer and work in short bursts rather than long strides. Do you benefit more from visual learning, like videos, or reading a textbook?
You should also look into your school's learning resources. Make sure you know where the tutoring center is and how to schedule an appointment. The better you are at studying, the more you learn in less time. Good habits also translate to strong work skills, too. A person who is able to manage their time well, set deadlines and follow through systematically is more likely to excel in their career. These are also core qualities of a good engineer that employers look for, which you can demonstrate through a strong resume.
Don't Neglect Writing or Communications Skills
Engineers must be able to clearly express often complicated ideas to others in layman's terms. You will have to be an excellent writer and a strong presenter. In addition to collaborating with peers, you will also likely find yourself working with people outside of engineering in your role. Many professionals even find themselves in consulting positions, which require the ability to easily transmit ideas through written and verbal communication. By taking some English composition and public speaking courses, you'll be more prepared to share your knowledge and work with the world.
Start a Portfolio of Projects
Part of the hiring process for future jobs will require showing a portfolio of your work. Employers will assess the quality and presentation, but they'll also be looking at the skills you need to make your projects come to life. You should not wait until you've graduated to start working on serious projects. Use your time in school wisely, and take full advantage of the resources you'll have access to on campus. Engineering labs give you the ability to work with high-level equipment you won't be able to access after you graduate. You can also work on teams, join clubs and turn to your professors for guidance.