In the highly competitive world of electronics, it has become obvious for leading companies to stick to the adhere standards of quality and consistency. Hence, many times companies and organizations prefer to adopt globally known standards to maintain singularity and high quality within the organization. Because IPC is considered the gold of all standards, many companies and organizations tend to follow it. For that very same reason, companies always prefer employees who demonstrate his/her ability to deliver as per IPC standards. It is vital to becoming an established professional in the field of electronics assembly and quality inspection to find a suitable job in the field of the electronics manufacturing industry. What could be the better way to showcase that other than proving your expertise in IPC certification? In other words, IPC certification helps you to put that stamp of quality in your resume.
Given that IPC has been globally adopted well-known standards for training in the field of electronics, many times you will find yourself working in an environment that adheres to IPC standards, where all professionals and organizations, you are working in communicates in IPC-based terminology. If you do not have a good handle on the IPC standard, it can cause unnecessary and expensive delays in the manufacturing process.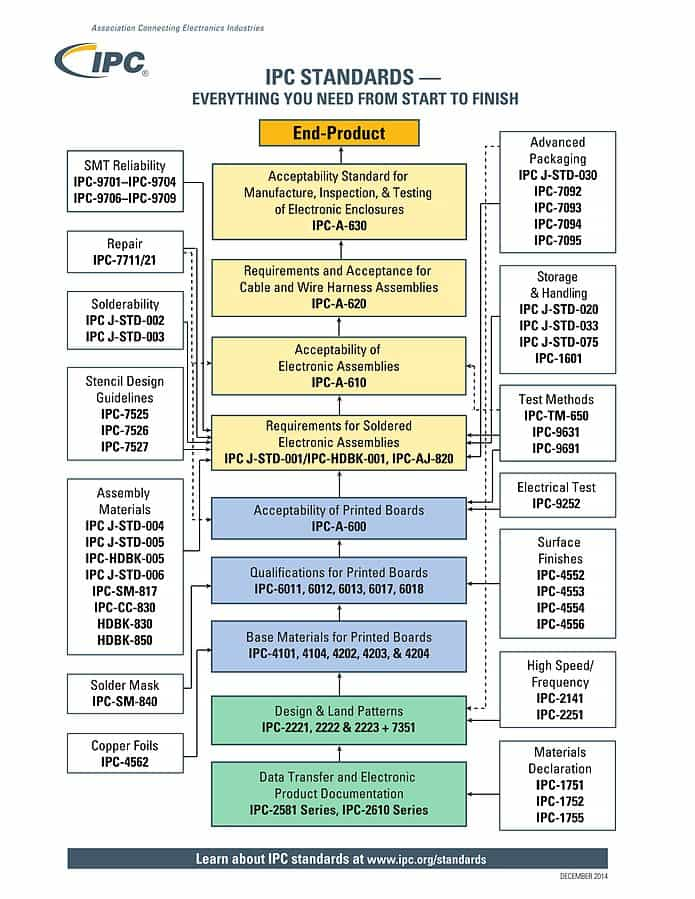 It is beneficial for a company or organization to adopt the practice of following IPC standards within, as it will not only help in improving efficiency but also maintain quality standards of the industry. So, it goes without saying that all these lead to influence the hiring policy of many organizations as they prefer to employ staff with IPC certification.
Other than all these mentioned benefits, let's briefly analyze all major advantages that come with practicing IPC standards.
1.) Fabrication of Consistent Products
In the highly competitive world of electronics, the key strategy of maintaining a leading position is consistency in delivering quality products with great efficiency. Adopting visual inspection in the manufacturing process as per guidelines provided by IPC, directly impacts the efficiency of the production process. It is evident that consistent inspection of the manufacturing process has a positive influence in terms of customer satisfaction and repetitive business.
On the contrary, failing to adopt the IPC standard will lead to massive duplication of working hours, which will waste crucial time and result in chaos and non-standardization within the fabrication level. An organization's level of internal consistency should reflect industry best practices to ensure optimal production symmetry and collaboration.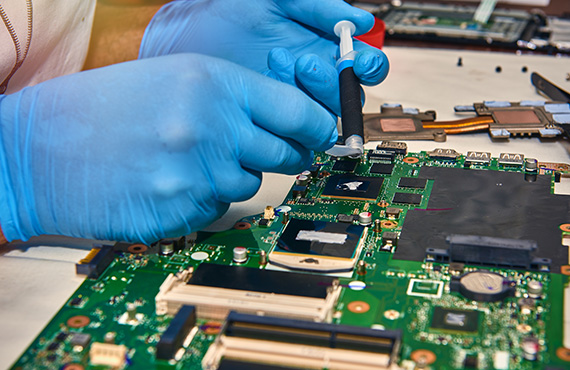 2.) Improvement of Cross-Channel Communications
Miscommunication among professionals due to non-standardized working processes can lead to inconsistency and expensive delayed production. In the OEM (original equipment manufacturers), CEMs (contract electronics manufacturers), ODMs (original design manufacturers) and EMS (electronics manufacturing service) industry, it is crucial that vendors and manufacturers/contractors use the same terminology and practice the same standards. IPC certification provides that certainty in the process. Many professionals associated with the electronics industry confirm all the advantages that come with IPC standardized practices within the industry due to cross-channel communication, and attribute their success, in large part, to speaking the same language.
3.) Lower Costs
When a company consistently follows the IPC standardized production process and streamlines cross-channel communications and interactions, what comes next is a significant reduction in production costs and time.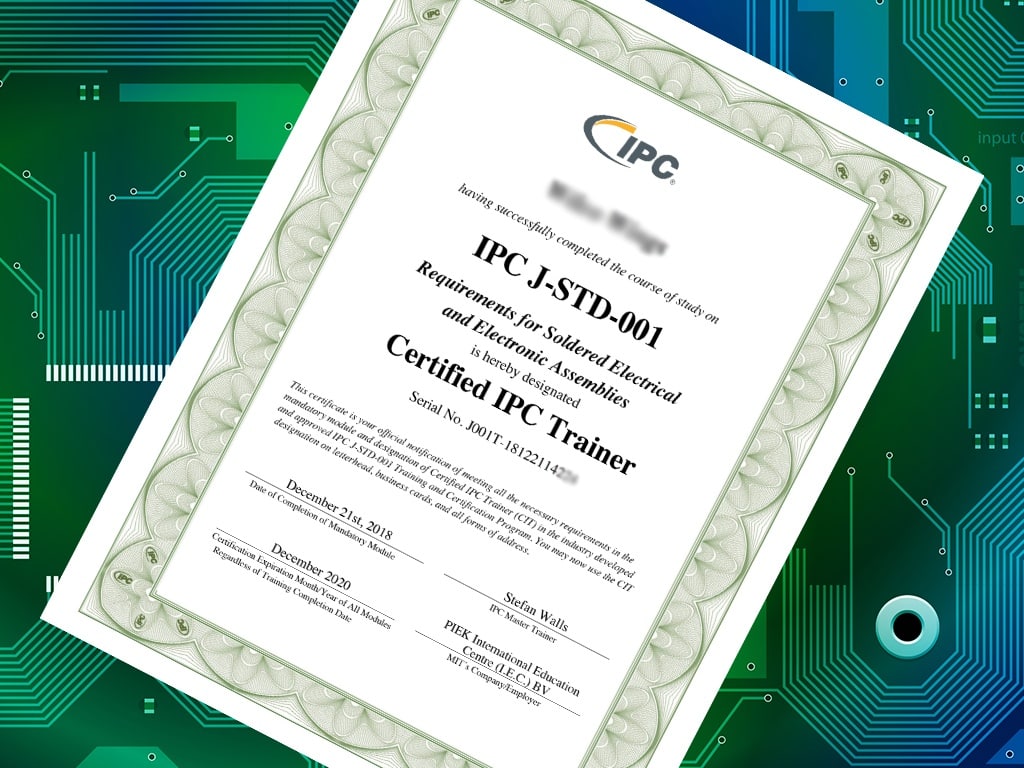 IPC-A-610 course ensures the acceptability of electronic assemblies such as soldering criteria, surface mounting criteria and jumper wire assembly requirements among others, whereas and J-STD-001 course help maintains a standard of each product, at each stage in the assembly line and process, while evaluating and serving under the same scrutiny as others. On top of reducing costs by decreasing the number of rebuilds and reworks, these courses also focus on improving production time. These certifications establish standards within the fabrication process and guarantee that your operation employs a higher standard of quality control.
After pursuing IPC certifications, you'll find yourself capable of delivering a consistent, high-quality product, and communicating with other vendors/manufacturers in your supply chain. These certifications enable your company to become a trusted provider within the industry as well as assure security in terms of future business growth.
If you currently do not have globally recognized IPC certification in your institute or on your resume and you want to make that superior change, contact Advanced Rework Technology (A.R.T.) today. A.R.T Ltd also offers bespoke training that can be based entirely around the requirements of your company and even specific products, with all theory and practical equipment supplied by them too. All is just a call away from you. Call A.R.T. Ltd today on 01245 237 083.