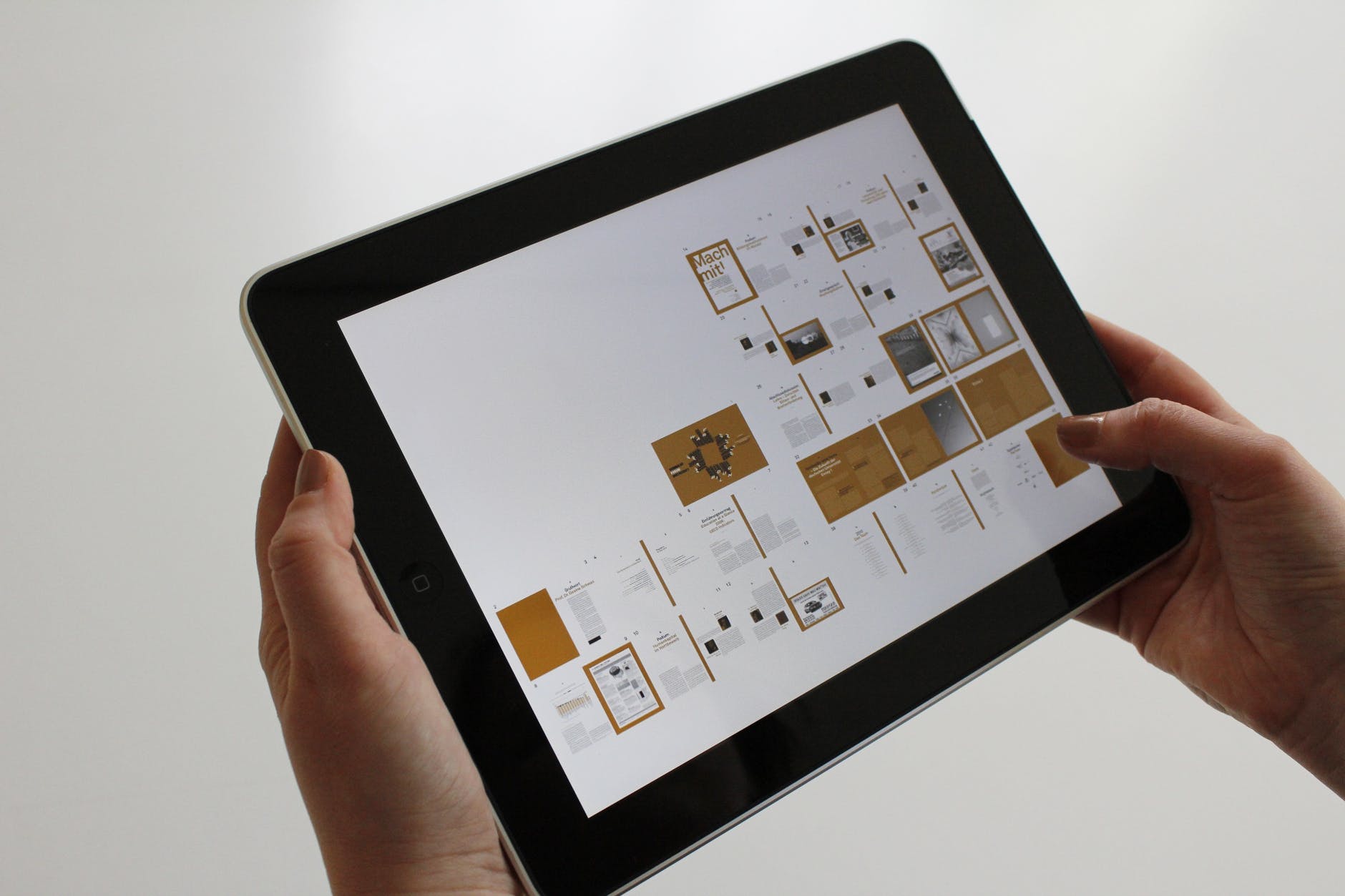 IoT – the Internet of Things – has revolutionized the way we use and perceive technology over the last couple of decades. From introducing the world to smart homes and cars to envisioning a more efficient office and work environment, IoT has done it all.
We have integrated IoT in our industrial, tech, and agricultural sectors, as well as our personal lives. However, one of the most fascinating ways IoT has influenced our current society is through its contribution to the health and medical sector.
The healthcare sector managed to get the most out of the Internet of Things technology. Utilizing modern sensors to keep a close eye on their patients' conditions, these IoT systems are making life easier for medical professionals. And while IoT systems cannot run entire healthcare facilities by themselves, they make life easier for doctors in other ways and provide benefits to patients too. Here is how.
Urgent Care and Walk-In Clinic Services
IoT sensors, especially those that can measure temperature, pulse and heartbeat, breathing rate, etc. are being deployed in medical facilities all over the world right now. Due to COVID-19, urgent care and walk-in clinic services have gained a lot of popularity.
However, for their safety, healthcare professions maintain a considerable distance from patients at times. So whenever possible, the tests are carried out from a distance, and IoT can help in this regard.
Take the MLX90614 IR temperature sensor used in temperature guns. It can take the reading, then send the doctor the results via an IoT network within the healthcare facility. The doctor can then carry out more tests in an unmanned manner (wherever possible), and then write the prescription. All they have to do is note down the readings, explain the situation, and hit their custom signature stamp on the paper.
Thus, during such times of crisis, a doctor only needs to carry a self-inking signature stamp to work. Hitting their custom signature stamps on the prescriptions, mostly containing their qualifications and name, are all that they have to do manually right now. This is, by no means, is demeaning to their work or responsibility. It just goes to show how IoT is making their life a lot easier, and safer.
Remote Health Monitoring And Long Distance Check-Up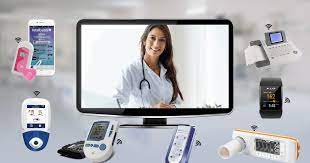 In a lot of cases, doctors need not be present at the clinic or hospital to write their patients a prescription or update them about their medical condition. They can do so within the comfort of their homes as well.
Take the AMD-DS-AS0028-1 fingertip sensor as an example here. Pulse oximeters, which are being used all over the world right now to check for dropping oxygen levels in the human body, use these sensors to measure SpO2 levels.
Normally, the measurements are then displayed on a screen on the device or a separate monitor. However, with a proper network connection, this system can be IoT-enabled. That will allow the doctor to receive the pulse oximeter reading at his home, from where they can then advise the patient on what to do next.
A similar case can be carried out for long-distance check-ups. Once the medical devices, like the oximeter or blood pressure machine, get the readings, they can then deliver those numbers to the doctor, who might be living a few hundred miles away. Based on the findings of these devices, the doctor will prescribe a course of action for the patient.
For this system to go fully remote, a high-definition camera is also preferred, because the way a patient looks is also crucial in treatment these days. Thus, a quick look at them can reveal a lot of vital information about their health.
Machine Learning and AI-Driven Treatment Suggestions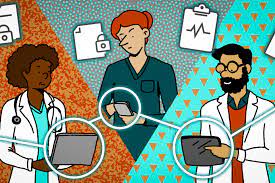 Walk-in and remote health services are just two of the areas that IoT contributes to in the healthcare sector. One of the more vital roles it plays is that it can navigate medical professions in the right direction during a difficult treatment procedure. Of course, IoT does not do this by itself. It utilizes machine learning and artificial intelligence for better results.
Take the latest COVID trends as examples. New strains are popping up every once in a while, and it is getting difficult to keep track of them all. So virologists are gathering samples via unmanned drones or bots and then testing them at labs. The results are then run through various ML algorithms to determine the strain's origin.
A similar approach is being used to predict the next coronavirus. The AI used here can classify the animals based on their chances of forming a new coronavirus.
And as we continue to explore more aspects of IoT, we will keep coming up with newer innovations that can benefit the healthcare sector, as well as other fields.