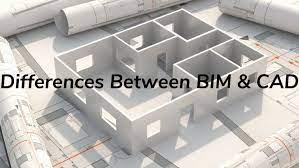 Are you a new architect or aspiring to become an architect? If the answer is "yes," you will need to have the best programs to make a mark in this industry. Well, the two most important categories of software in architecture are building information modeling (BIM) and computer-aided design (CAD). Which one should you use? Keep treading as we dig deeper into each category and highlight key examples for you to consider.
What is CAD?
CAD, shortening for computer-aided design, is the use of computers to help create, modify, and optimize building design. CAD programs are developed to help people design and document their models using advanced computer technology. CAD files are particularly useful where multiple parts are required to fit precisely in a larger assembly.
Architects using CAD can effectively create both 3D models and 2D drawings for the parts of their products. The fast development of 3D CAD programs has rapidly transformed the building design and manufacturing industries because architects can create more complex products faster than before.
CAD Advantages 
The main advantages of using CAD include:
It makes it pretty easy for starters to get into the world of 2D and 3D.
You are able to create extremely complex models that were otherwise not possible with standard programs.
Spotting errors and correcting them in building design is easy and fast. You do not need to go to scratch to correct such errors.
Most CAD programs automatically create documentation for architects. This is very useful, especially when working on complex projects.
The main challenge of using CAD programs is that they simplify the work of architects so much. Although this is a good thing because you can complete projects faster, there is a risk of making some people complacent because everything has been done. See: you only need to fetch different parts from the library.
Good examples of CAD programs include AutoCAD, ArchiCAD, SketchUp, and AutoCAD Civil 3D. Most architects usually start with CAD programs before moving on to BIM.
What is BIM?
BIM is a new system where architects, engineers, and contractors collaborate by using the same database when creating new designs. This means that the entire team can easily visualize the whole building project way ahead of breaking the ground. It is considered a sort of natural evolution of CAD. So, how exactly does BIM work?
BIM provides the digital presentation of the actual facility that an architect is working on. It allows you to bring all the designs that you have, including different CAD models, so that you can work on them further or make rapid changes. When applied well, BIM can help the entire project team to visualize all parts easily, review them, and identify errors way before the task commences.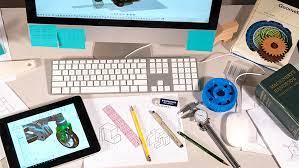 BIM Advantages
BIM has become so important in architecture, and it is now considered one of the most advanced technologies. Here are the main advantages:
BIM is better at making more complete presentations of architectural designs.
It pools all your docs into one database so that the entire team can easily access the latest changes.
BIM allows you to provide a lot more to your building design clients compared to what you would do with CAD.
Resource tracking with BIM is pretty easy.
The main challenge about BIM is that it is a relatively new method, and a lot of architects are yet to adopt it. This means that you might find working with some architects challenging because they are not used to BIM.
Common BIM building design software you might want to consider are Autodesk BIM 360, Revit, and Autodesk Civil 3D.
The building design and architectural niches are evolving fast, and you should not be left behind in using them. The good thing is that these advanced applications are making it a lot easier to create better models faster and note errors early. Since most architects are still in CAD programs, it is important to ensure you are also good in it even as you build skills in BIM. Remember that whether you prefer CAD or BIM, you will only be able to create top-rated designs by working with the best programs.