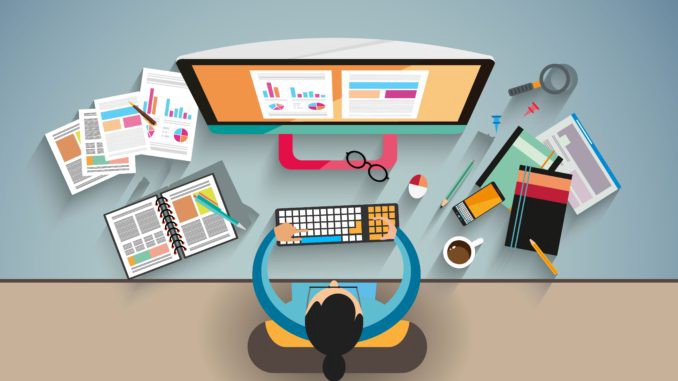 In the past, graphic designers had limited choice of graphic design tools. There were only 3-5 great design tools for professional work. This has all changed with free and open-source platforms making it easy to design what you want, wherever you want it. Also, many of these tools are cross-platform too, meaning you can whip up some quick designs on your Android or iOS device. Because the sheer number of available tools makes it harder to pick the best one, we are going to look at 5 great ones that you should be using right now.
Adobe Illustrator
Almost all designers agree that Adobe Illustrator is the best tool for creating vector graphics. You can use the software to create artwork, logos, infographics, artwork, icons, and pretty much anything else you like. Adobe Illustrator uses mathematical formulas to scale images as opposed to pixels, which means resizing might strain your computer, but you get seamless and infinite resizing.
Adobe Illustrator is not free. You get a free seven-day trial and then have to pay $20.99 per month after that.
Affinity Designer
Affinity Designer is regarded by many as the best Adobe Illustrator alternative. It is great for beginners and experienced designers alike, offering an intuitive interface and user-friendly features. You can also use it for almost all design work, and its two notable features are its 8,000X history steps and 1,000,000% zoom. Both of these features make it perfect for working with clients who want even the smallest details to be perfect.
Picsart Sticker Maker
In the past few years, stickers have grown exponentially in popularity, and it is almost impossible to go a day without seeing at least one sticker in real life or on social media. They are great promotional tools because they can be added to books, flasks, guitars, laptops, social media, and so many other places. With stickers being such useful marketing tools, designers need a way to create them easily.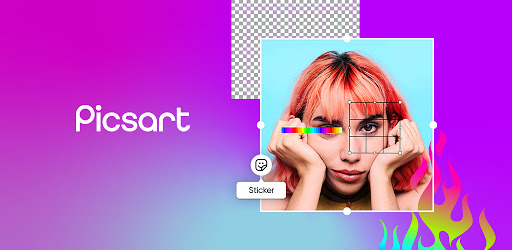 Picsart Sticker maker makes it easy to make your own stickers, you only have to upload your photo and work on it using the tool. The platform also makes it easier to share all your stickers online or print physical copies for distribution.
Canva
Canva is an all-around online design tool that you can use to design almost anything. It uses a drag-and-drop interface that is familiar to many people, and that makes it easy even for beginners to whip up some quick and professional-looking designs.
The tool also comes with lots of backgrounds, templates, fonts, and images to get you started. Do note that you need to pay to get access to some of the assets on the platform.
Canva also stands out due to its social media integration; you can post designs directly from Canva to your accounts.
Pixlr
Pixlr is an image editing tool that is a little different; it does not come with all the tools other apps do. It provides all the basic and essential tools you need without requiring you to learn how to use new tools or integrate them into your workflow. Because of this, Pixlr is perfect if you are looking for a tool to help you complete quick edits.
Pixlr is part of an ecosystem of complementary design tools and supports many of the popular design file formats. It also uses a drag-and-drop interface which makes things a lot easier, even for beginners. As with Canva, it also comes with numerous design tools and templates to get you started quickly.
There are different graphic design tools, apps, and platforms available depending on what you are looking for. For beginners, there are online apps with simple features that get simple products done, while for professionals there is software that makes it easier to handle and complete massive and complex design projects.