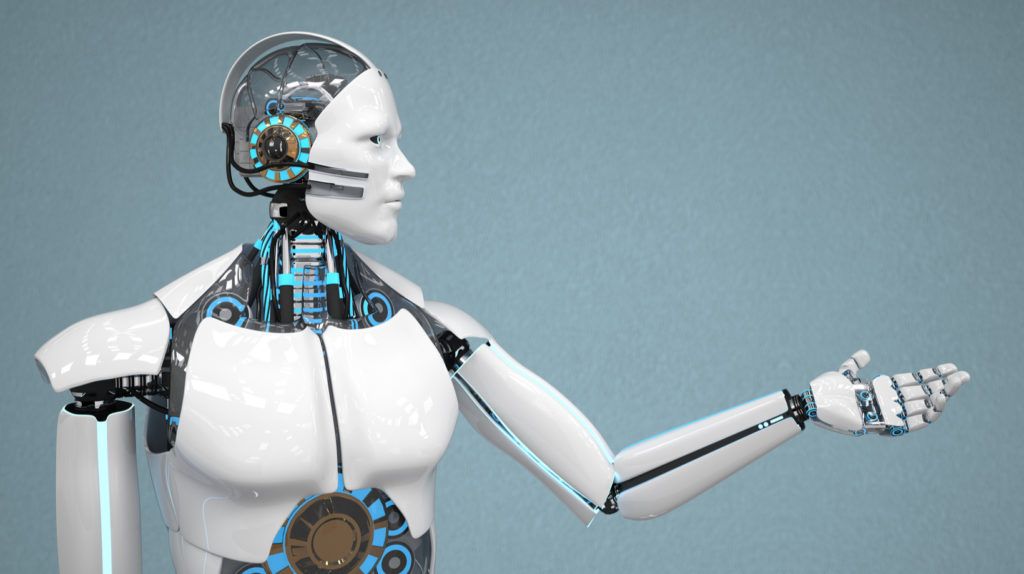 Artificial intelligence plays a crucial role in commerce by providing personalized recommendations based on previous searches and online behavior. With AI, businesses can optimize products, plan inventory, and improve logistics, which leads to reduced operating costs and increased margins. Whether you aim to scale personalized experiences, delight customers, or create new revenue streams, building an AI solution is essential. While priorities may differ among business owners, AI remains integral to implementing a variety of solutions. In this article, we discuss how AI experts can help develop and grow businesses.
What Are AI Solutions?
Artificial intelligence solutions offer pre-built or customizable options to tackle specific use cases and overcome business challenges. These solutions enable increased efficiency and growth, provide new methods of operation, and drive transformative innovation. They do so at three times the speed of traditional product development, making them a game-changing asset for any organization. Furthermore, while each solution is already optimized for a particular industry and function, it can be easily personalized to address the unique hurdles of individual clients.
AI Bots
Companies can deploy an AI bot to swiftly automate customer conversations with staff via live chat. Such tools allow them to enhance customer service and alleviate agent overload by automating interactions throughout the entire customer journey. If you are seeking to collaborate with an AI solution provider with a focus on building AI-based chatbots, look no further. Discover more here to aid you in making an informed decision. Chatbots facilitate task automation based on client intent, operating 24/7.
Invoice Automation Solutions
Such cloud-based solutions offer an effortless and streamlined invoicing experience for sellers and buyers alike. With an easy-to-navigate invoice generator, users can create professional invoices with ease and improve their cashflow. Using such tools, you can stay organized and enhance efficiency due to the intuitive step-by-step process.
IoT Solutions
Internet-of-Things and AI operate on the concept of transmitting real-time information and physical data into the cloud using advanced technology. This stored data can then be processed for various purposes at the application level, including monitoring, alarms, and predictive analytics. Additionally, the integration of machine learning, the usage of ERP or CRM systems, and the utilization of IoT-generated data in blockchain projects are becoming increasingly prevalent. With faster, event-based processes and improved transparency, such solutions have numerous use cases for customers seeking greater efficiency.
How Are AI Solutions Developed?
AI-development teams consist of highly qualified professionals with extensive programming experience and proficiency in multiple computer languages. These professionals hold BA degrees in fields such as mathematics, data science, statistics, and computer science, which equips them with the necessary skills to excel in building AI solutions. The process for creating these solutions involves defining future goals, recommending necessary tools, as well as devising budgets and timelines for the project. Following this, teams collect data, develop and train algorithms, and ultimately deliver the finished product.
What Expertise is Required
The challenge of developing artificial intelligence expertise is significant due to the high demand for skilled practitioners and the limited availability of qualified individuals. This is largely due to leading tech companies monopolizing the most talented engineers at salaries that many organizations cannot compete with. Successful AI professionals utilize a variety of technologies, such as Python, Django, Oracle, JS, React, and more.
AI Experts That You Need for Building a Project
Companies have two options: forming an in-house AI development team or outsourcing to a software development team or consultant with proven AI expertise. Artificial Intelligence encompasses a diverse range of technologies, frameworks, and tools. To effectively solve your business problems, it is crucial to have a proficient external engineering team comprising experienced data scientists and data engineers.
For businesses lacking in-house AI expertise, assembling the required skill set and identifying suitable candidates can be daunting. Thus, engaging an AI solution provider who can supply tech experts or delivery managers to guide you on team composition and recruitment could prove invaluable.
Big Data Specialists
To properly analyze data, it is essential to first collect, organize, and process it. Artificial intelligence heavily relies on large amounts of data, therefore it is crucial to have experienced engineers who are skilled in working with both structured and unstructured data. Additionally, they must be capable of constructing a secure data platform and have a proficient understanding of Hadoop, Pig, Spark, R, Hive, and other technologies.
Machine Learning Professionals
The experts in question employ machine learning libraries and implement ML solutions for practical use. Moreover, they ensure the reliability and expandability of data science coding.
Data Scientists
They are an indispensable component of an AI group. Through their expertise in data manipulation, they craft sophisticated models, scrutinize and analyze data, and get valuable insights using state-of-the-art mining procedures. With their exceptional abilities, they can tackle complex business issues and provide practical solutions.
NLP Professionals
Numerous AI initiatives involve Natural Language Processing, hence requiring the expertise of NLP specialists. NLP functions as a mediator between human communication and machine interpretation, enabling computers to comprehend and translate human language.
The role of an NLP engineer entails utilizing NLP techniques to convert natural language data into utilizable features for classification algorithms. To excel in this position, specialists must possess exceptional proficiencies in statistical analysis, machine learning methodologies, and text representation techniques.
Computer Vision Experts
They excel in image recognition by linking each image to a specific metric, rather than matching metrics with one another. Through computer vision, they create models of objects and environments, providing innovative solutions for medical image analysis and identification tasks.
AI projects require the expertise of a variety of professionals across a range of disciplines. From hiring data scientists to voice recognition specialists, assembling an experienced team is essential for the successful development and deployment of any AI project. With the right combination of talent, businesses can enjoy the benefits that artificial intelligence has to offer. Having the right AI team in place is essential for businesses that want to maximize the potential of artificial intelligence. By understanding the different roles required and sourcing the right talent, they can ensure that their project is a success.