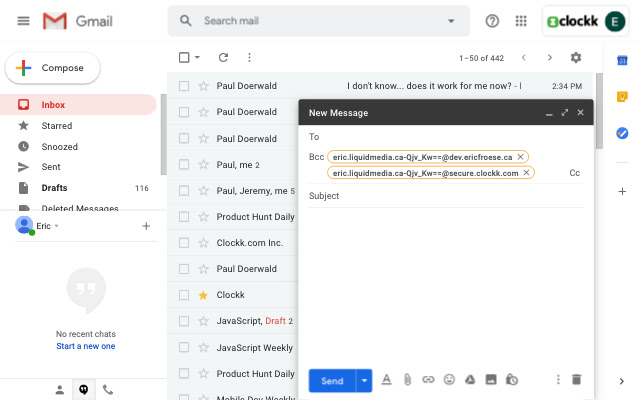 Targeting customers and niche demographics online continues to grow in relevance as more companies adopt telecommuting practices. For this purpose, mass emailing is superior to less extensive forms of advertising in terms of both obtaining prospects and reaching the intended customer base. Amid the growth of social networking sites and other promotional channels, email marketing efforts stay at the forefront of the industry.

Using mass emailing, businesses may find valuable and potential customers for their products and services. Promoting both products and services with the help of such a service increases the likelihood of generating leads and improving ROI.
To help our readers find the easiest options for this, we have compiled a list of easy ways to send a mass email in Gmail below.
By Use of BCC(Blind-Carbon-Copy) in Gmail
Google Mail's BCC feature is a fantastic way to streamline your communication and make sure the proper individuals receive important notifications. The amount of time spent forwarding individual emails to several people reduces and the process is streamlined.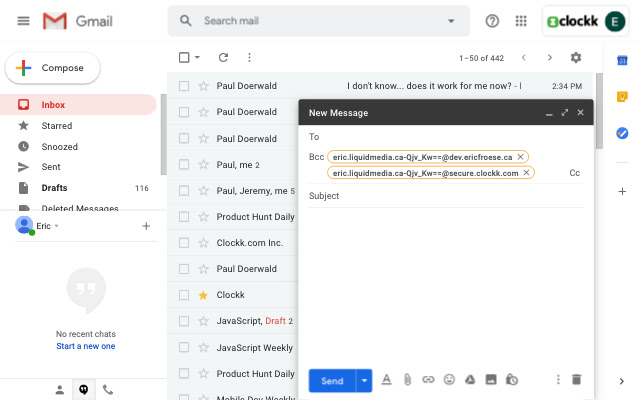 Follow the guideline below on how to do mass email in gmail easily.

Simply access the Google inbox from a computer and choose the Compose button to launch the message composition box.

Create another message addressing it to the initial receiver by typing their full email handle into the For box.

When sending to a large group of people, divide their mailing addresses via punctuation, spaces, or using the 'Enter' button.

You may fill in more people to this BCC group by using the Bcc icon in the header information.

When you use this option, an additional space labeled BCC may display.

Fill up the box with the e-mail address for every anonymous receiver. It's time to write up the email and send it.
By Use of a Mail Merge
An effective method to save energy when sending emails to a large group of individuals who all need unique content is to utilize a mail merge. This is a useful tool to do mass email in Gmail with personalized contact information pre-filled via an integrated database.
Among its many handy functions is the ability to bring in all of your Google Contacts with just one keystroke. This makes it quick how to create an email blast in Gmail and easy to start passing out targeted emails. It additionally lets you evaluate the campaign settings prior to releasing the newsletter to clients ensuring everything looks satisfactory.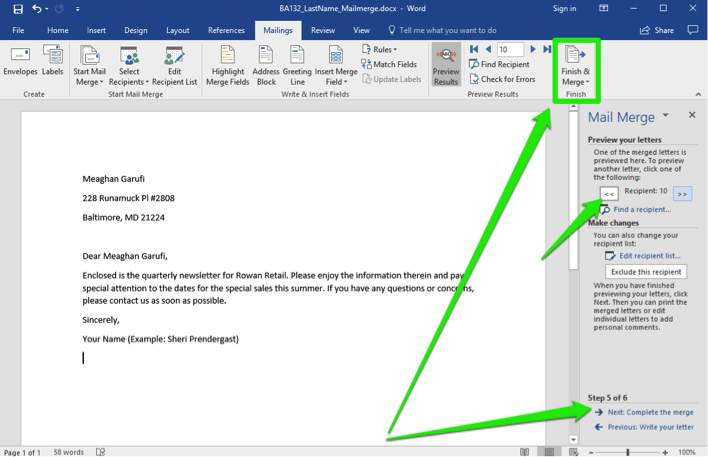 If you want to utilize this tool with a Gmail mailbox, you'll require downloading it as a Gmail extensions add-on from Google's marketplace. The free version of Mail Merge is limited to sending to Fifty people every single day. While customers who purchase the paid version may send an email to a maximum of 400 individuals at once.
You can use the following steps on how to use a mail merge effectively.

Ensure that you've downloaded and set up Right Inbox. The premium plan is required for the mail merging features for more than 300 recipients.

Log in to your Google Mail account. At the left end of the Google mailbox a mail merging option will appear; choose it.

Make sure it includes the correct receivers. Users have the option of either uploading a spreadsheet called CSV containing the recipient's email accounts or entering them individually.

Join this by adding your own email address. Turn on the promotion's mail follow-up notifications.

When you want to boost response rates, review the email and customize each individually.

Modify the pace at which emails are sent and whether or not they are being tracked. You may initiate the mail merging after you have validated what you want.
By Use Of An Effective Mass Email Marketing Service
Another efficient method how to mass email in Gmail at once is to employ a reliable email marketing service. Email template builders like Stripo make it easy to how to send out a mass email on gmail quickly and efficiently.

More than 1300 professionally-designed Email templates are already included, and customers may test out the tool's drag-and-drop functionality before committing to a mass email strategy.

When you're done with an email, save it as a draft in Gmail and hit the "Send" button to send it out to the targeted audience.When you use one of these services, you can be certain that your mass email will reach its intended recipients safely and in the most effective way possible.

Using the help of the resources provided by mass email marketing firms, advertisers can monitor the success of their campaigns and adjust their strategies accordingly.
Conclusion
Many businesses and email marketers rely on mass emailing as a primary strategy for keeping up with the fierce competition in today's online marketplace. Any business may benefit from using a mass emailing service because of the time and effort it saves. Specifically, it allows for the tracking of metrics like audience size and monetary gain to gauge the success of advertising campaigns.

Using a bulk email solution is essential for even the greatest small businesses in this industry. We've compiled a number of strategies for using Gmail to send out mass emails, which you can view above. Hopefully, you found some useful information in this article.