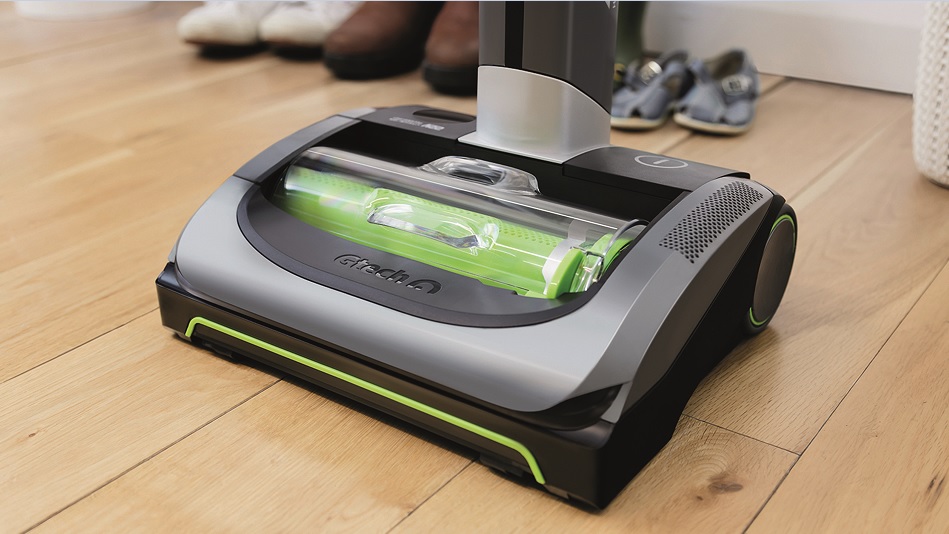 This article is a review of Gtech's AirRam Mk2, including new features, innovations, options, prices and Gtech voucher codes!
What is the Gtech AirRam Mk2?
The Gtech AirRam vacuum came into the market in 2012. At the time, there was nothing like it. The Daily Mail called it the Swiss Knife of vacuum cleaners. The cleaning appliance bore the physical profile of an upright cylinder vacuum cleaner. And yet, it was also cordless and very portable, like a stick vacuum. At that time, it sold at £149 and thanks to 10% off Gtech coupon it was considerably cheaper than Dyson's equivalent. Today, we have the Gtech AirRam Mk2, a profound improvement on its ground breaking Gtech AirRam sibling. Among the upgrades on this unit is a better bin, an improved suction system, and headlights. But like its predecessor, the Gtech AirRam Mk2 will not replace your regular vacuum. Nevertheless, it will make a one-of-a-kind alternative vacuum cleaner.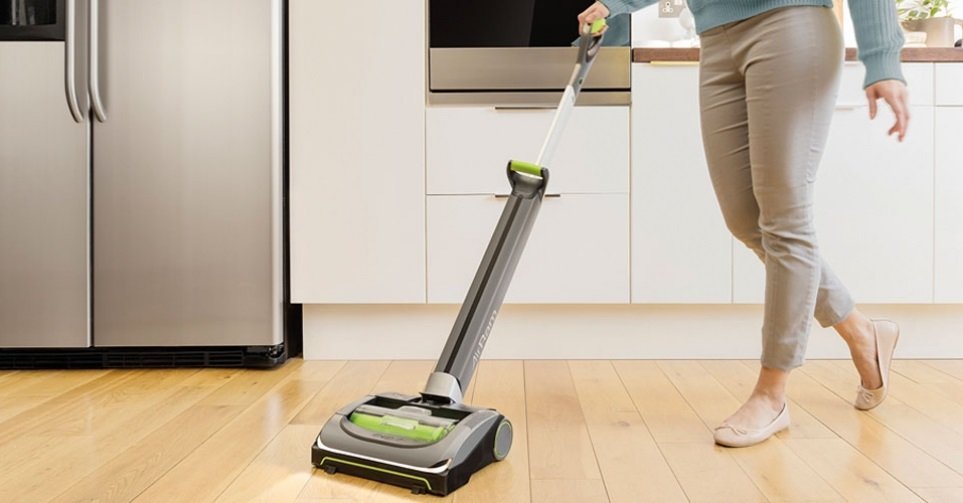 Gtech AirRam Mk2 – Design
Most vacuum cleaner brands will either make an upright vacuum or a hand-held vacuum. But AirRam Mk2 is a clever blend of the two designs. Still, the AirRam Mk2 is more of an upright vacuum cleaner than anything else. However, it is much lighter that most vacuums in this category with its 3.5 kg weight. But unlike a typical upright vacuum, it has no cylinder. It does not have tools or attachments either. Even more intriguingly, this gadget is not really a vacuum cleaner – it has no vacuum. It does its thing using motorized brush bars that loosen the dirt. This dirt is then sucked into the bin using a fan. Speaking of which, the bin is uniquely designed. Because of its dirt compression feature, it can hold 2.4 litres of dust and debris, despite its 0.8-litre capacity. This bin also takes up a quarter of the space in the base unit. Now, this incredible machine at less than £200 is affordable by any household. You can get it even cheaper than that with a valid Gtech promo code.
Should you buy the Gtech AirRam Mk2
The Gtech AirRam Mk2 is certainly not the most versatile of cleaning machines. But it does excel at one thing – getting dirt off most floors. That is its undeniable selling point. True, the Gtech AirRam Mk2 will not make your regular vacuum obsolete. However, it will do an incredible job of supplementing its cleaning abilities.
Manoeuvrability
The cleaner is highly manoeuvrable. In fact, it can move forward on its own, thanks to its powerful motorized brush. This also means that pushing the unit around will be a bliss. Otherwise, the unit moves with the help of four wheels. Due to the AirLOC technology on this unit, the unit will also automatically resist backward movement. With its battery power, the unit can provide 40 minutes of operation. Charging takes 4 hours, and there are LED indicators showing battery capacity. The headlights are very helpful in helping identify dirt you would otherwise miss. The Mk2 has a telegraphic pole with two handles – one for carrying, and the other pushing the unit around. Finally, this is a high quality appliance, it even comes with a two-year guarantee.