[SocialShareTEP]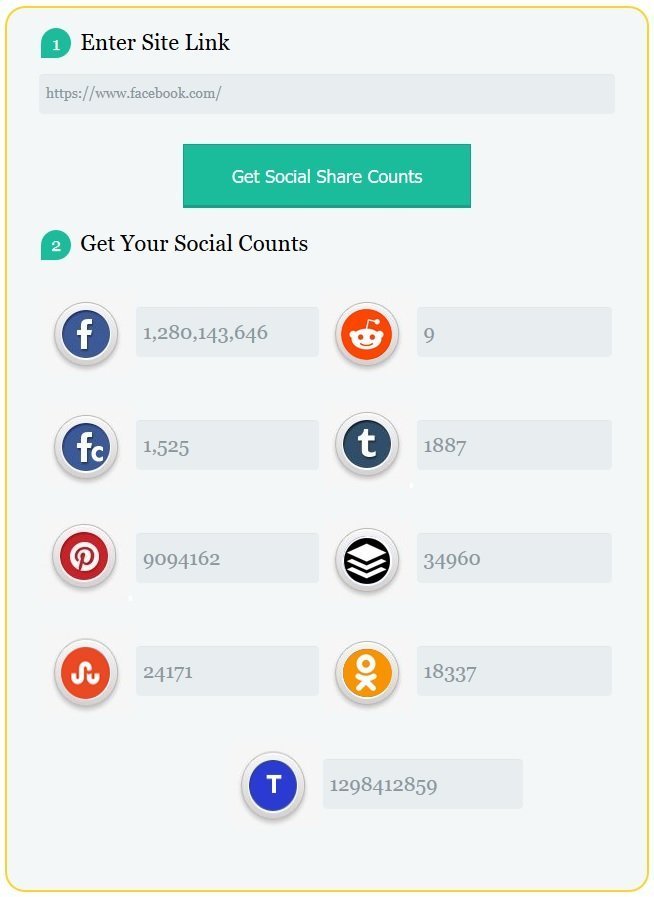 Hi Friends! I hope you are doing well. In today's tutorial, I'm gonna share an amazing online tool, which I have named as Social Share Counter by TEP. It's an online tool posted above and is used to count the social shares of your web page on different social media networks. The credit goes to our TEP team as without their support, we won't be able to present this great tool. If you scrape through the internet, you find few social counting tools available in a limited version that allows you to count only two or three social shares. I have tested these tools and almost all of these online social share tools give random value and are poorly designed and keep you in the illusion that you are actually getting a total number of social shares. The tool introduced by our team is based on highly accurate and precise algorithm and gives you an accurate number of total shares by any webpage. Exaggeration? Of course not, unless you try and get a hands-on experience working with this tool. We have used their official APIs, that's why we are confident that results will be absolutely accurate.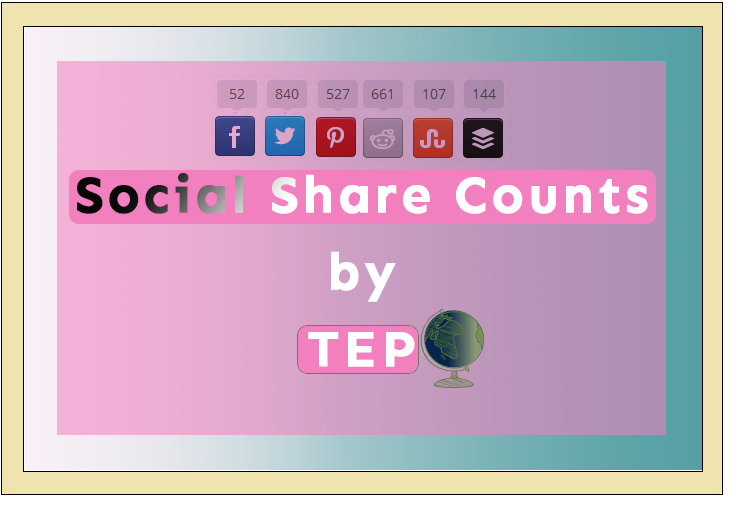 Social Share Counter by TEP
Social Share Counter by TEP is an online tool used to count total number of social shares of your web page.
We have integrated 8 social media networks in our tool, which are:

Facebook Shares.
Facebook Comments.
Pinterest Shares.
Stumble Upon Shares.
Reddit Shares.
Tumblr Shares.
Buffer Shares.
Odnoklassniki Shares. (Ok Shares)

Following figure shows how you can post any webpage link and get a number of social share counter of that specific post.
We have also added all the shares and given the sum at the end.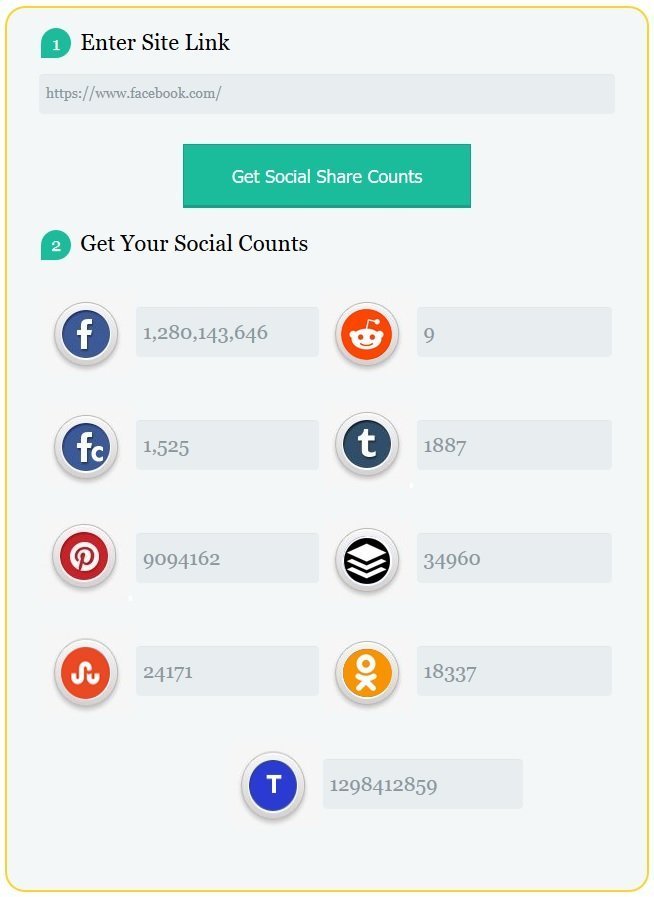 Importance of Social Media
You must be aware of the importance of social media unless you are living in stone age. If you are a celebrity,  a renowned brand or running a blog, you know the true value of managing social media accounts in order to broadcast yourself to a maximum number of people.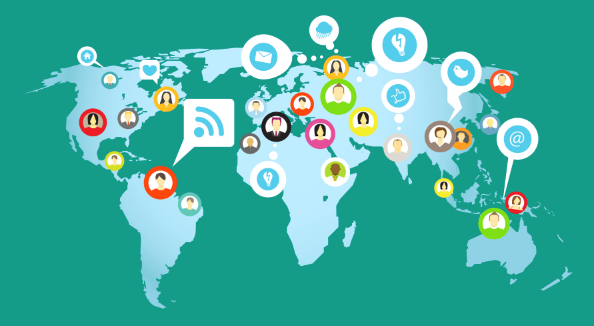 In this competitive world, your success is becoming blurred if you don't have a proper social media strategy in place. Gone are days, when you used to approach the customers personally or through outbound marketing where you would convince people for buying your products once you highlighted the importance and benefits of your services and what made you stay ahead of other competitors in the market. Now you mainly focus on inbound marketing that involves a major portion of social media platforms.
Social Share Counter Do Matter
Your business success is now just one click away. People don't have enough time to listen to the importance of your business. Nowadays, when people require anything they browse the internet and scan through everything within few minutes. You get only one or two minutes to highlight your value and convince the customers to buy your product.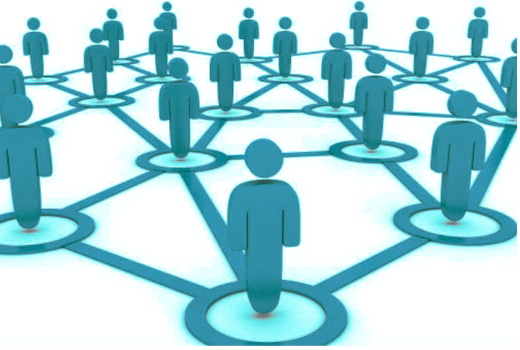 Once the visitors stumble on your content or webpage, they make decisions within few seconds if they are going to prefer your products over others. All this is happening on the social media platforms in the blink of an eye. If your content or product comes with a high number of total shares and recommendations, it manifests your brand value and visitors take no time before making a final decision about your services. Whenever you share your content on any social media platform, it is considered as one count. And when someone likes or shares your post on their social media platform, it increments to your social media count which continuously increases depending on the number of times your post is shared across the social media platform and get likes.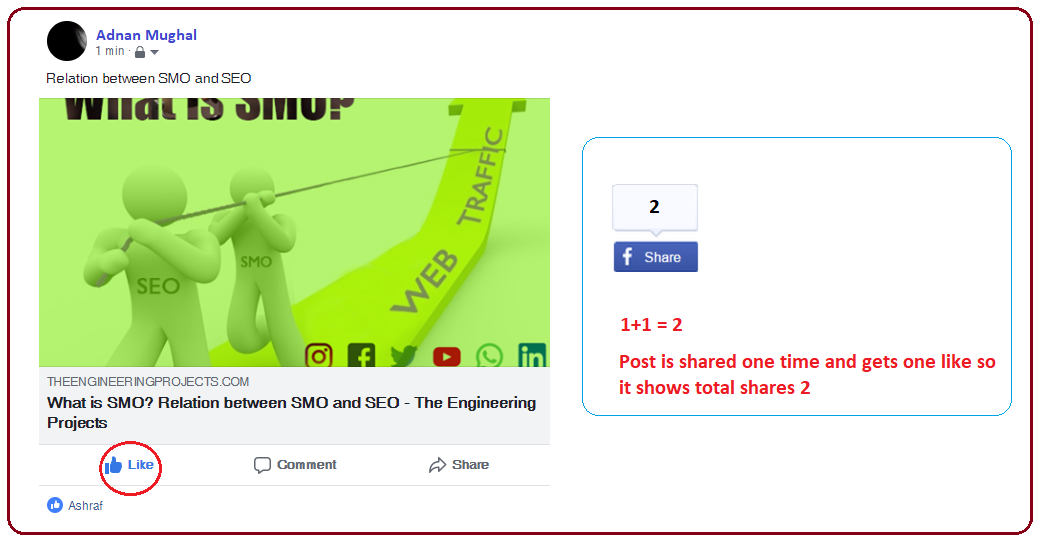 How our tool Helps
The tool developed by our team helps you keep a deep eye on your social media strategy and the content that is widely praised and shared across the web. This will help you rebuild and optimize your social media strategy across the major points i.e. which product or content is getting more shares than others and why some products are continuously on the ignore mode. If you are a webmaster, you can not live without the proper optimization of SEO for your blog. Addition of SMO (Social Media Optimization) to your SEO  strategy plays a vital role in bringing more traffic to your blog. We have designed this tool so you can anticipate how your content is shared across the web. If this way you can differentiate between the web pages that are doing well in social media platform and the ones that need improvements and what are the areas need to be addressed. Our team works very hard to provide you top-notch content and keeps you aware about the recent development in social media and how you can take an active part in social media platform through our tools. We have already introduced the online Auto Post Facebook Status - SMO Tool which is used to automatically upload your status on multiple Facebook groups, helps you get rid of manually updating your status every time. I hope you have got a clear idea about our social share count tool where you can count a total number of shares of any webpage. You won't get total number of shares of the whole blog but only of the specific webpage. We are working on it and soon we introduce the tool that will help you count a total number of shares of the whole website. Still, this tool is enough to get you started where you can get a clue about a total number of shares of a certain webpage. If you are unsure or have any question, you can ask me in the comment section below. I'd love to help you in any way I can. Feel free to keep us updated with your suggestions; they help us provide you quality work based on your needs and demands. Thanks for reading the article.