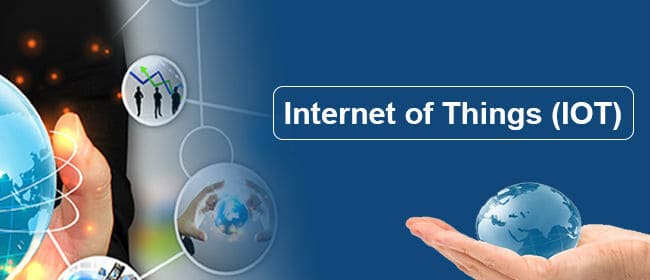 We all have heard of this term by now. IoT or the Internet of Things is an ingenious yet innovative technology that is the support system for uncountable apps in almost all sectors.
With the ever-increasing demand for higher technology, there has been a rapid growth in the field of IoT. You would require a professional IoT app development company for implementing the correct connected technology solution for your business.
As we are moving towards and becoming the tech generation, it's exciting to know how IoT Application Development has a huge Market Potential - wondering how it is possible? Let us tell you more.
Do You Know?
Let us tell you a fun fact. Worldwide there are about 9 billion Internet of Things (IoT) devices connected in 2020, which is expected to grow up to 25 billion in 2030.
In addition to this, we will also see a tremendous increase in the earnings & profit that would be generated by IoT and it is capturing all fields and sectors with speed equal to light and would soon become a major life-important technology.
Still not convinced enough to invest in IoT Application Development? Well, let us help you!
Why IoT Application Development? 
Familiar with these above questions? Don't worry; we have got your back!
The Internet of things has the potential to turn your home into a smart home and make processes automated. It's the world of 5G, and thus both IoT and 5G technologies, when combined, can result in super-advanced technologies and techniques. With each passing day, IoT Application Development services come to life and make more sense than previous days. IoT in the construction industry can boost work productivity and get access to real-time reporting. It can say that it covers almost every aspect!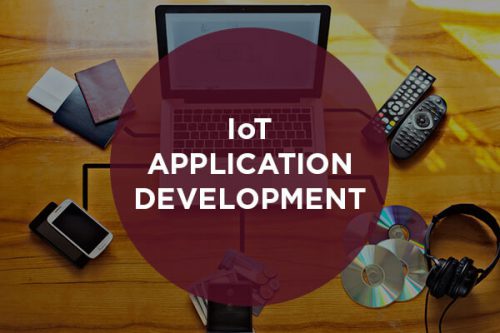 Facts to know about the upcoming IoT culture & Investments 
Speaking of May 2020, there was an investment of over $5 billion in IoT applications. This entire investment was made by 2,550 Europeans.
There has been a trend about smart home appliances. Following this, by the end of next year, i.e., 2023, everyday consumers are expected to spend $150 billion on smart home solutions.
Key Factors to Capitalize and Put Funds in IoT App Development
Not only are the ones listed above, but there are many reasons why companies invest in IoT Application development.
1) Brings in Golden Opportunity for Start-ups:
To all the Start-up owners, this is for you. IoT applications are the need of the hour because they solve inefficient, slow, and costly processes that many enterprises of different industries were bearing previously. Therefore, many prominent global companies acquire the start-ups for their ideas and promising innovations so that they can integrate them with their existing operation to get better work efficiency performance and increase the turnover while decreasing the cost.
2) Enhanced work productivity and cost efficiency:
IoT sensors and devices can automate various routine operations, making it possible to have minimum human participation. It also reduces the amount of time required to complete a task. Hence it makes the processes more productive and cost-efficient.
3) Employees advantages:
IoT makes things simple for employees too. It helps them perform complex tasks that might take long hours of effort and work to be completed in minutes. Some of the advantages are:
It provides real-time data for any emergencies.
It makes it possible for employees to act on any incidents as quickly as possible.
Improves work efficiency of employees and makes them less prone to make any mistakes.
Enables them to work remotely.
4) Reduces Risk:
IoT sensors can save you from significant breakdown risks. IoT sensors predict future equipment failures based on several factors.
This helps the responsible personnel take care of the faulty spare parts without affecting the whole operation.
And applying machine learning to collect data helps employees to determine the exact service time of each part of the machine that leads to efficiency in the investment of equipment.
Process of IoT System development and application:
Ideation:  The process starts with your idea of the IoT product. Your vision must be as precise as possible to have a clear picture.
Pass it through the Market: Take your idea to your potential customers and get their feedback. See if your IoT product is actually feasible and needed.
Choose your Platform: Choose the stack technology on which your IoT product will be based.
Select the Hardware: Select the best hardware components that will fit your IoT product.
Make it scalable: The software you build for your IoT should be scalable and has the capability to support both on-premise and cloud infrastructure.
Speed of your IoT: Your product should be able to process data at high speed, especially if you're building an IoT for commercial purposes.
Privacy and Data Security: It is necessary that your IoT product is designed keeping in mind the privacy and data security of your users. Your customers will show trust in you only when they will feel like their information and data are safe with your IoT.
Test your final product: Before launching your IoT for the public, run numerous tests and have a pilot launch with limited people access to the app to make sure that there are no bugs.
Customer feedback: It is essential for the betterment of your IoT development and application that you get feedback from your customers regarding the app. Provide them with multiple channels to receive feedback,
Key Takeaways
Above, we have discussed the reasons to invest in IoT application and development and why big firms have ever-growing interests in IoT investment. IoT products and devices are becoming a vital part of every industry day by day, and soon they will become a necessity.
Many IT companies offer IoT application development services that help businesses to gain real-time data and insights to analyze their areas of improvement and increase revenue by reducing their costs.
So, if you are an IT start-up that is looking to revolutionize the industry, then all you need is to innovate an IoT product that solves industries' problems and delivers the results.