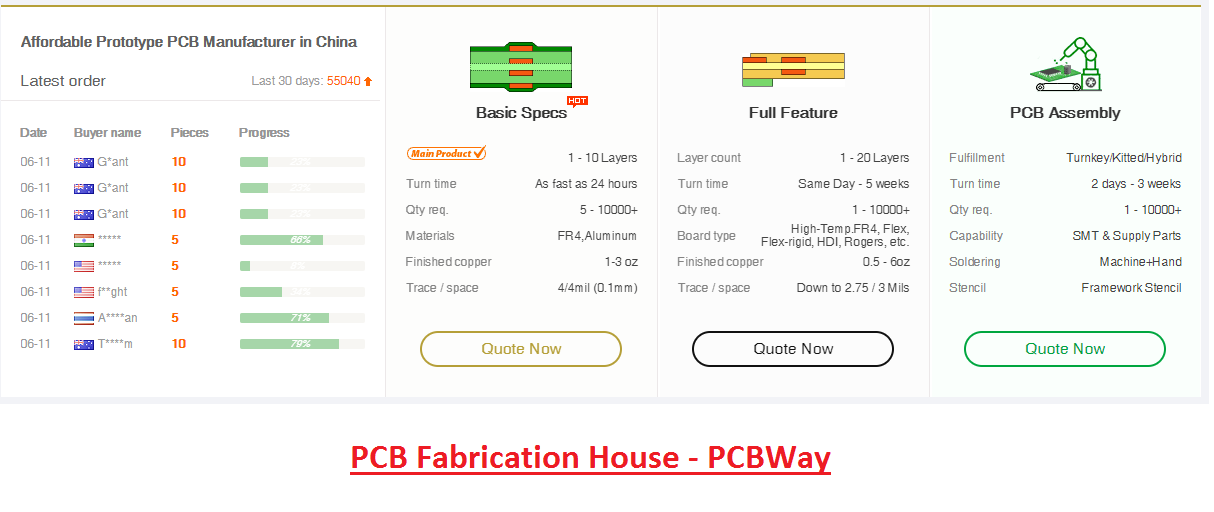 Hey Fellas! This is a platform where we always strive to provide you quality content based on your field of interest. Today, I am going to discuss the details and characteristics of one of the best PCB service providers called PCBWay You need to be very vigilant and follow the protocols required for developing the clinical project that comes with no or minimum problems during the troubleshooting process. Development of project starts with building its design and the selection of components needed to produce the project in real time.
PCB Fabrication House
Measurements and steps taken in the early stage can save you bunch of time in the execution process. If you are professional, you may already have got your hands on many electronic projects, however, if you are newbie or students and getting your project done for very first time, you need help from outside. The development of project mainly depends on the company you choose for buying components where technical support is complimentary. You can not pick any company and get away with it. It can put your project at huge risk. If sensors are the main parts of your project, you require accurate and precise boards that can incorporate with these sensors easily. This is why I am here to keep you on the safe side. I am going to give a quick review about an outstanding company called PCBWay that best suits your PCB needs and provide you both i.e. economical price with technical support.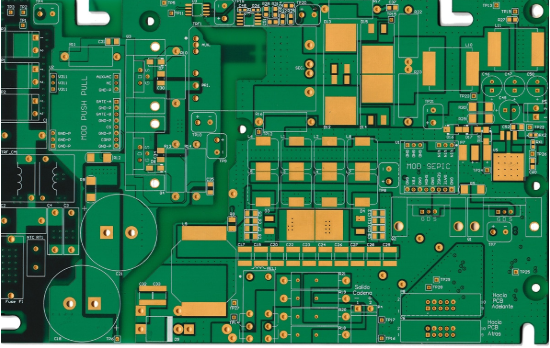 Following are the main reason why I'd prefer this company.
Sponsorship Program
When it comes to determining the parameters required to produce a dynamic project, competitive cost tops the list. You can not turn your creativity into reality if you constantly worry about the project cost. This is where this company comes handy. They help you sponsor your project right from the start to the completion of the whole project. They keep you updated and help you step by step, so you don't feel left out in the process. If you are a student or newbie who is going to step in very first time in the electronic project, don't forget to get a benefit from their sponsorship program.
PCB Assembly
Getting quality PCB is a half work done. Next step requires more attention and skills where you have to place components on the board. How you get your board ready depends on your expertise and attention you put in the process. However, if you are unsure about the component placement on the board, you can get help from the professional support given by this company. Components are placed on the board using two technologies i.e. SMT (surface mount technology) and Thru-hole technology. SMT is highly preferable where components are placed directly on the board. They can help you with following SMT types. • Quad Flat Pack No-Lead (QFN) • Quad Flat Package (QFP) • Ball Grid Array (BGA) • Ultra-Fine Ball Grid Array (uBGA) • Package-On-Package (PoP) • Small Chip Packages (pitch of 0.2 mm) • Small Outline Integrated Circuit (SOIC) • Plastic Leaded Chip Carrier (PLCC) Note. SMD-Stencil is also available where components are laid out on the board that comes with solder paste. However, SMD-Stencil comes with more cost as compared to a regular circuit board.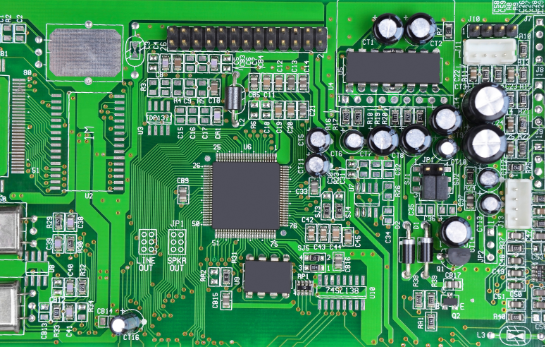 Highly Qualified Staff
They come with highly qualified staff, making development process easy and hassle-free. You can maintain a communication with them through customer service team. The technical support given by the companies across the web mainly focus on their financial gains rather than solving your problems at first place. That's why I recommend this company that keeps visitors' demands on the top and leave no footprint when it comes to providing a clinical solution to every problem. If you are in the middle of development of your project or in the execution process, they will go out of their way to provide you technical support. Note: Quotation calculator is a remarkable addition to their site where you can choose the parameters of the board you require and get an instant quote. You can get your quote here.
Quality Product with Economical Price
Economical price is another factor where they stay ahead of their competitors. If you intend to order few or in bulk, they will provide you the most competitive price. Less price doesn't put you in the doubt of getting the low-quality product. There are different factors involved when it comes to checking the quality of the board i.e. traces quality, substrate, resistance capability, and exposure of silkscreen and solder mask on the board. They have a separate department to check the quality of the board, where a board goes through a proper testing process. The copper traces are accurately aligned on the board and the possibility of broken layers is minimized. The board comes with a resistive layer which can endure the projects undergo high temperature and pressure. They have recently partnered with third-party testing service called Huizhou Lier Laboratory, which has already provided dynamic test results for many manufacturers across the globe. Their main aim is to provide thermal stress detection that highlights the appearance observation and section observation. They also check the location of each PCB hole, so every component is placed on the board as required.
Types of PCB
You have a choice of picking different boards ranging from a single layer, double sided, multilayer, rigid flex to the high-frequency board. High-frequency boards are an ideal choice where signal communication is required. These boards are used in satellite, mobile network, and Wifi Systems. Teflon and FR4 are the most common substrate used in the manufacturing of high-frequency boards. The substrate you pick depends on the nature and complexity of the project.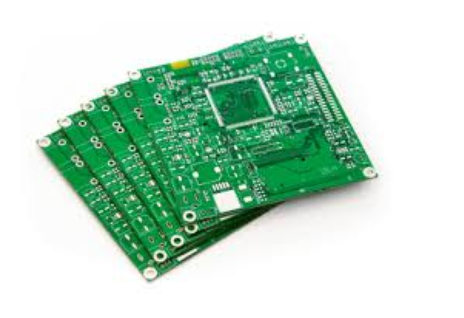 Teflon is costly and comes with high DK and DF factors while FR4 is cheap but considered as a low-quality substrate where the quality of signal communication can be compromised. You can order any substrate based on your requirements. PCBWay is a one-stop shop that provides PCB solution to your technical requirements including procurement, production, and assembly.
Shared Project System
Nothing is more satisfying than getting your project done as expected. If you successfully complete your project, you can send them details, and they share your project on the website. In this way, you come with a good chance of highlighting and describing your skills to the wider audience. They score and evaluate every project in terms of creativity, usability, content, design and announce the best project every week. They focus on better user experience where you can provide your suggestions and feedback. That's all for today. I have tried my best to highlight the main features of this company. However, if you need any help or question, you can ask me in the comment section below. Thanks for reading the article.