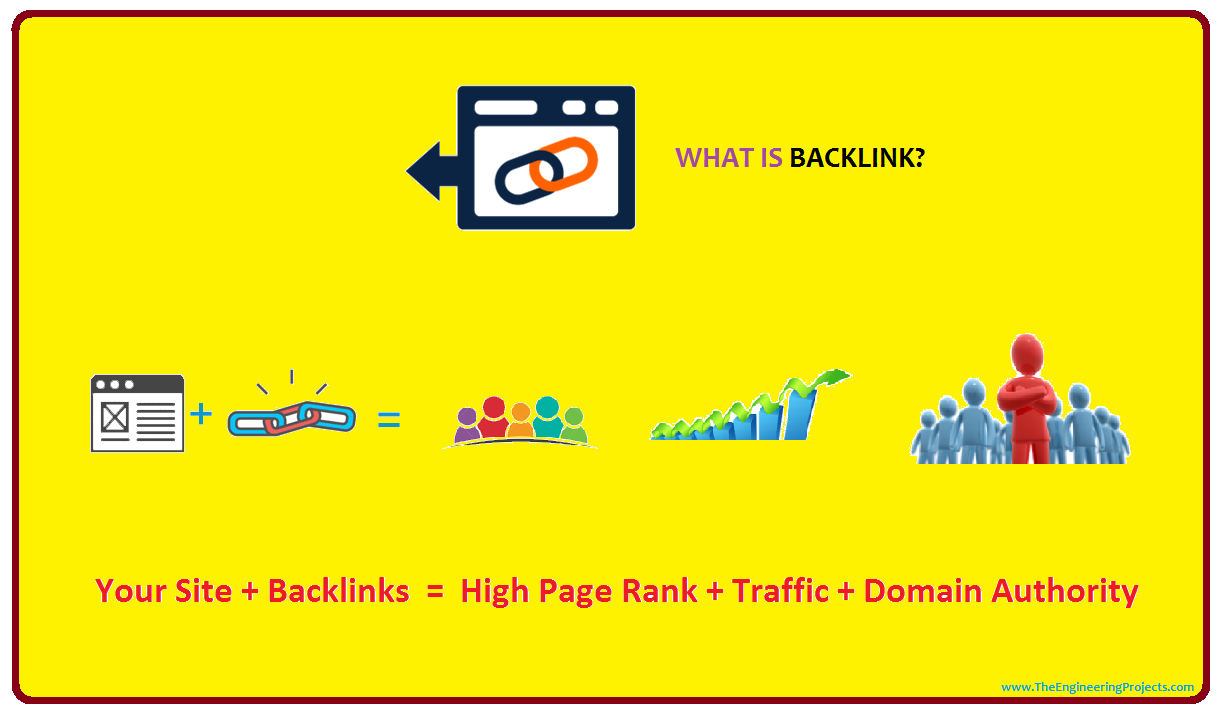 Hi Friends! Hope you are doing great. Today, I am going to unlock the details on the Introduction to Backlink and why it is important for effective SEO? This is the eighth article of complete SEO series. You can check my previous article on Internal Linking where I have highlighted the ways to do it effectively. When you are new to blogging, especially when you start from scratch, you must be aware of some terms that help you grow your blogging journey skyrocket without spending much time and money. Proper SEO is an integral part of your blog for achieving good results with the intention of making your blog appear on the top of search engines. This is not a one night process, you must work hard with consistency in order to make your online journey gets off the ground. Also, hard work is important as long as you are doing it smartly. If you browse the internet and look deeply, you'll come to know there are already thousands of blogs out there but only a few of them are running successfully, Why? Blogs who fail to make reputation definitely are missing some important points that successful blogs are following. You can also check complete guide of SEO Tutorials where you can find all posts relating to On Page and Off Page SEO in one page.
What is Backlink?
Backlink is the link you get from other sites that are linking back to your site. In other words, you put your site link of any of your posts to other sites. It comes with a lot of importance to show authority and online presence of your site.
Creating quality content tops the list when it comes to requirements for sites accepting your post.
Backlinks from other sites work like a voting system, but it is not identical to a democratic system where a number of vote counts. In the field of blogging vote does count, but who is voting you indicates more value.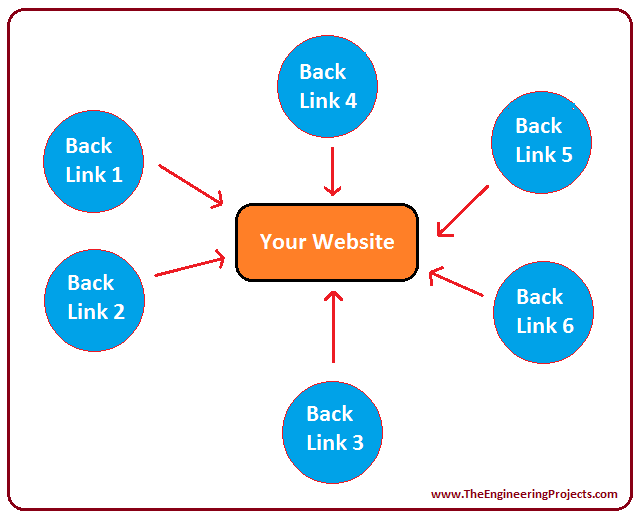 Backlinking falls under the Off Page SEO category which is equally important as an on-page SEO. You can't ignore any of them to get higher position in the search engines. An On Page SEO is totally in your control, but there are factors that are related to Off Page SEO and somehow in your control, provided you have fulfilled all the basic requirements needed for appearing your blog on the top of search results.
In terms of Off Page SEO, you have to depend on other sites for getting a backlink. But point is, why someone refers you if you don't give value or necessary solution to their visitors. There are some protocols and measures you must follow in order to make your blog prominent and valuable that other sites don't feel hesitation sharing your data on their platforms.
Anchor Text
Words you choose to put your backlink in it is called anchor text. And it will be highlighted as blue so it gives a clear idea to the visitor this text is not identical to the regular text of the post and holds some value as it comes with a hidden link back to the other sites.

Search engines anticipate and rank your post based on the words you use in anchor text. If same anchor text with backlink embedded in it is recommended by a number of sites, this makes a search engine think, you're expert in this niche and can give value to the visitors with your expertise and knowledge and search engines try to bring that post on the top of search results. This holds true for everyone who gets a number of backlinks with same anchor text on it.
Also, it is unlikely that all sites who accept guest post allow you to add same text for anchor text every time. You can also pick different anchor text for the same link in order to give your link a diverse nature.
Make sure, the words you choose for anchor text resonate with the context of the post and sounds natural within the article.
Link Juice
Link juice is a widely used term in SEO which is referred as a quality or authority that passes to your blog based on the backlink you get from other sites.
Suppose, there is a site X that link back to your site Y, then link juice will flow from X to Y which helps search engines identify and anticipate, your data comes with a lot of importance and value, so they help you rank higher on the search results.
The more amount of link juice you soak up from top quality sites, the more your blog will capable of appearing on the top of search engines.
Quantity vs Quality
The more trustworthy and authoritative sites link to your sites, the more value your blog gets in the eyes of search engines. Also, not all backlinks come with equal importance. It is not about the quantity of the backlinks but the quality of links that you get from the well-known sites.
Getting only one quality backlink from the trustworthy site is better than getting a number of backlinks from low-quality sites.
Getting Backlink From Random Site vs Backlink From Brands
It is better to get a backlink from the sites that fall under your blog niche. Getting backlinks from any random sites would bring less value to your blog as compared to getting backlinks from sites that fall under your niche.
Still, if you are interested to get a backlink from sites that don't fall under your blog niche, you can get them from brand names like HuffingtonPost or Forbes. Google will still value your blog if you get a backlink from brands even if your blog doesn't fall under their category. But this is good for brand names only. You can't get backlinks from any random sites and still hope to get top position on the search results.
How Search Engines Rank Based On Backlink
If we go back to history a while ago, when appearing on the top of a search engine was quite easy and everyone could do it without getting help from experts. And search engines bots were not too intelligent at that time, and they would prefer the data that came with a large number of backlinks without taking into account if backlinks were from low-quality websites or high-quality websites.
At that times, it was very easy to fool the bots, by just commenting on the other blogs and getting backlinks in return. This made Google think, they should introduce an algorithm that gives importance to the data that is most relevant to the visitors and helps them solve their questions and queries instead of helping low-quality blogs to appear on the top of search engines.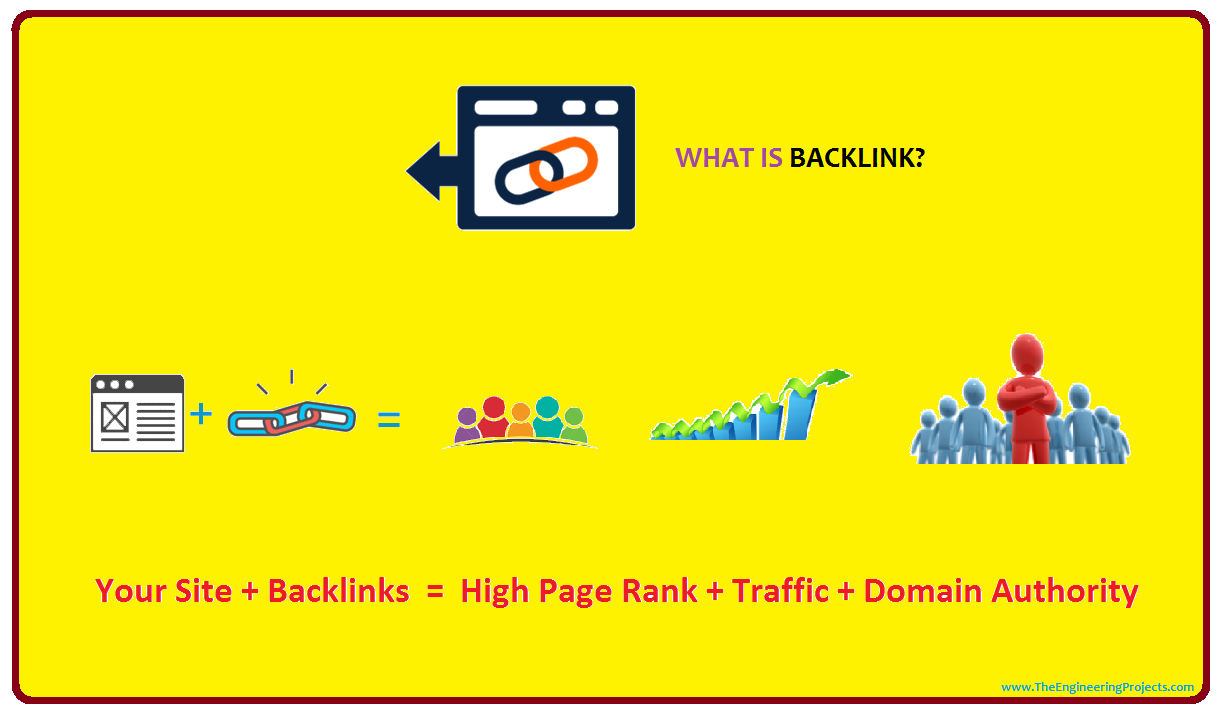 Now, search engines are smart enough to differentiate between the low quality and high-quality backlinks. Ranking your site by directory submission or using other old conventional methods are becoming obsolete. Search engines are more intelligent than before, now they can easily censor the sites that are spamming the search results by getting backlinks from fake strategies that are abandoned.
Search engines automatically give value and prefer your blog as long as they come to know, most of the top quality sites are pointing towards your blog. This will help Google identify, your data must be relevant and most valuable for the visitors as compared to the ones that are not recommended by any quality site.
Importance of Social Media in Backlinking
There are many factors affecting your overall SEO strategies where backlinking still comes first. Social media plays an important role in creating backlink for your blog. You can share your data on the social media platforms that come with a large number of audience.
Avoid spamming if you want bots don't mark and identify your site as low quality who tries to rank higher from backdoors using fake techniques.
Blog Commenting
Commenting on blogs and getting quality backlink is becoming obsolete. As they will give you no-follow link that brings no or little value to blog.
However, there are some blogs from which getting even no-follow link would come with more value, but these blogs follow strict protocols and getting a no-follow link is not easy unless you are done commenting number of times on their blog with useful information that helps solve the relevant issues of the visitors.
Types of Backlinks
If you are new to backlinking, you may come across terms like no-follow and do-follow links, making you confuse at first place. Let's describe the main difference between them.
DoFollow Link
DoFollow link is considered as a vote or authority by other sites that help in passing the link juice to your site, boost the page rank and help search engines identify your blog as an authority by appearing it on the top of search results.
All hyperlinks are DoFollow by default, you don't need to do any modification to make them do follow.
NoFollow Link
NoFollow link is referred as a vote that comes with no value, gives no authority to your blog, and doesn't help your blog rank higher on the search engines. It is like a point that just exists and indicates nothing. It just makes other visitors aware of your online presence without helping your ranking on the search engines. NoFollow link can be generated with the help of no-follow link HTML tag like this: <a href= "https://www.theengineeringprojects.com/" rel="nofollow">Link Text</a>
NoFollow link doesn't pass link juice and is effective for humans only and holds no value for search engine ranking.
However, it doesn't indicate you pay no attention in getting a no-follow link. Something is better than nothing. Some sites only allow a no-follow link that takes no part for page ranking but it still can be effective in bringing more visitors to your blog.
And if you are running a business, it is likely someone comes to your site following a no-follow link and buy something. The no-follow link doesn't help in page ranking but it still can help boost both revenue and blog traffic.
Tips and Techniques to Get Quality Backlinks
There are a number of ways to get quality backlinks, but some prove to be more beneficial than others and bring more value to your blog without much effort.
Produce quality content that resonates with the demands and needs of the visitors
Keep working to improve the quality and popularity of your brand. The more you invest in to advertise your blog, the more you come with the possibility of getting a backlink. However, in the start, don't invest too much on paid advertising, instead work and keep learning on improving SEO skills, that bring more organic traffic on your blog without paying a single penny.
You can approach the influencer and ask for a backlink. Be sure, your content comes with top quality that helps visitors solve their questions and queries. If your content brings some quality, influencers won't mind sharing your content on their platform.
Submit your blog to relevant directories. This is an old method but still effective in some cases.
Follow different forums related to your niche and help their visitors with your knowledge and expertise. Don't put your link straight away on the forum. First, build a rapport with the visitors, help them solve their queries, so they feel you are more concerned about solving their problems rather than getting a backlink for your blog.
Guest posting is another effective way to get a backlink. You can approach the bloggers and ask them for guest posting. The best way is to evaluate, examine and look for the data that is missing on their sites. You can help them provide the missing data. In this way, they will get free content, providing you top quality backlink in return.
That's all for today. I hope you have got a clear idea about backlink and its importance in good SEO for higher page ranking. In the next article, we will be covering Forum Submissions which plays a vital role to built backlinks. You can approach me in the comment section below if you have any question related to backlinking. I'd love to help you based on my best of my expertise and knowledge. Feel free to shoot us your valuable suggestions, they help us provide you a quality work. Thanks for reading the article. Stay Tuned!