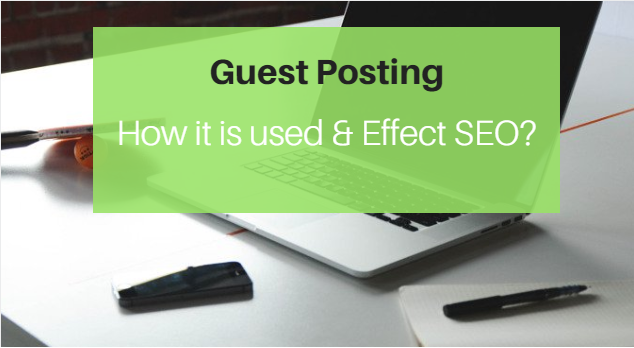 Hey Guys! I always strive to keep you updated with useful information that helps you solve your relevant problems. Today, I'm going to unlock the details on the Guest Blogging: How it is used and effect your SEO? This is the tenth article on complete SEO series. You can also have a look at my previous article on Forum Posting. Guest blogging, also known as guest posting, is not a new concept. It is defined as writing a blog post for someone else's blog to get a backlink and organic traffic in return. This approach is very helpful, specially for new bloggers who want to show their online presence in limited time. Guest blogging helps in building a relationship with fellow bloggers in your niche where you can show your skills and knowledge by helping them write a blog post that specifically deals with the problems their audience is facing. It is a win-win situation where you write a free blog post for other bloggers and get a high-quality backlink in return. Just bear with me for a few minutes as I'll try to cover each and everything related to guest blogging, and why you should add it in your SEO working strategies. Let's dive in.
What is Guest Blogging
Guest blogging is known as writing a blog post for someone else's blog for free and you get a backlink and organic traffic in return. This brings equal value to both i.e. publisher and blogger. The bloggers who guest your post get a free content that is missing on their sites and you get a free backlink in return.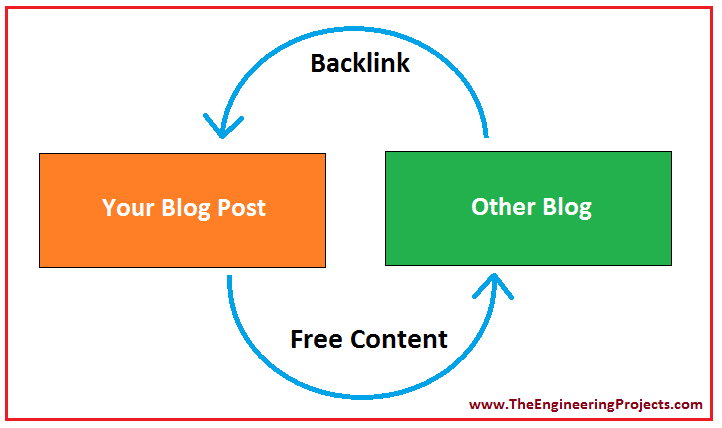 This is not as easy as it seems. There are many factors taken into account before you guest post for anyone. You cannot pick any random blog and guest post on it. Not all bloggers allow you to guest post on them and those who allow come with some strict rules and regulation that you must follow before you guest post for them. Before we move further, you must be clear about guest blogging in case you are feeling skeptical if guest posting is still effective as it was before? After seeing the spike in guest posting, Google's former head of web spam came with a bold announcement in 2014 declaring:

Matt's statement targeted the bloggers who do guest blogging just for the sake of backlink instead of giving value or the relevant information to visitors that resonates with their questions and queries. Also, his statement doesn't underestimate the value of guest blogging as long as you are doing it by following proper protocols that don't violate the Google's algorithms for generating backlinks.
While you do guest posting, providing value with your knowledge and expertise must be your first priority. If you do guest posting just for getting a backlink, it won't help in the long run and Google will take no time in marking your content as spammy and irrelevant that fails to fulfill the needs and demands of the visitors.
You can check the complete guide of SEO Tutorial where I have listed all articles related to On Page and Off Page SEO, so you don't need to wrestle your mind for relevant data and find all information in one place.
Right Way for Guest Blogging
Gone are days, when you could manipulate the search bots by techniques that were truly used for bringing your content to the top of search engines while ignoring visitors' needs and demands entirely. Google's algorithms have been evolved since then and come with a more effective approach where they value the data that resonates with the demands of the visitors and help them keep coming back every now and then. Following are the tips and techniques, which if done in a right way, can help you gain more traffic and page ranking by guest blogging.
1. Pick Relevant and High Authority Sites
Getting on the top of search engines is same as building a business in real time. What you do and prefer in business? In order to make your business successful, you need to deliver quality while keeping the visitors' needs and demands intact. And more referrals and positive feedback you get from the visitors and business owners in your relevant field, the more you come up with the chance of growing and flourishing in your business. Same is true for blogging. You can't anticipate growth without the involvement of a high-quality domain.
If you want to do guest posting and make aware the audience with your online presence, you must pick the relevant and high authority sites. When you choose quality websites with high traffic, you come with a higher chance of appearing in front of more visitors that are truly interested in your services.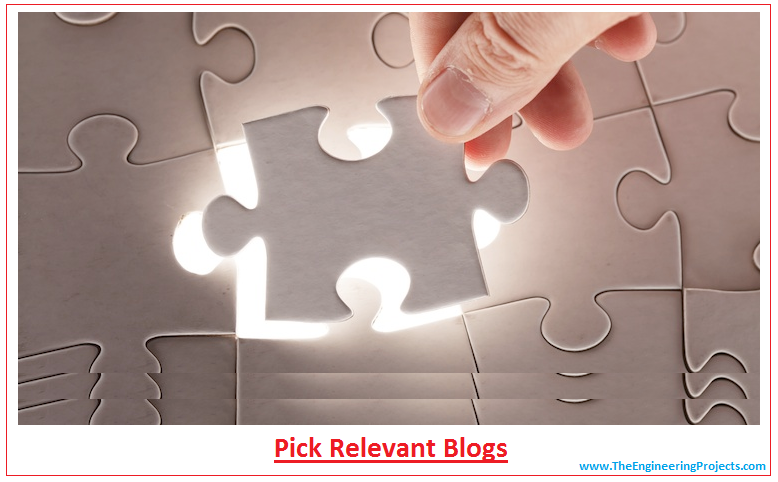 Suppose, if your blog is about technology, you must choose technology blog for guest posting. If you pick psychology or news blog for guest posting, it will bring little or no value to your blog. In case visitors click on your blog following the blog that doesn't fall in your niche, they won't convert, as their interests don't match with the services and content you are offering.
2. Keep an Eye if your Content is Reviewed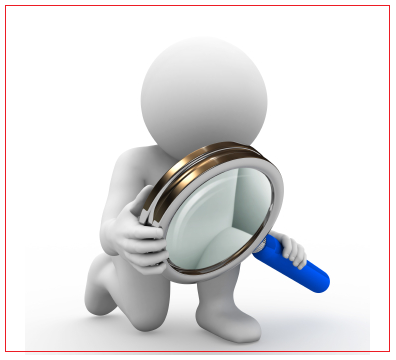 Not every site has the same value when it comes to guest posting. Some sites, who are open to guest posting, follow strict rules and take proper measures for you to allow a guest post on them. If you think the site you select to write for, accepts your content right away without reviewing or analyzing it, indicates danger.
It is observed most of the sites open for guest posting, receive a number of guest posts and they don't give a green single to every post fall in their way. And if they start accepting every other post it shows there is something wrong that may affect your blog reputation later. Avoid these sites that accept your post without analyzing or testing your post before publishing on their sites.
3. Use of Anchor Text
Anchor text is the text you use for posting your link in the article. This text appears on the post and houses hyperlink in it. It is important that the anchor text of every guest post comes with the same text and points towards your site. Still, it is not a hard and fast rule, you can use different text in the anchor text when you guest post for different websites.
Putting same anchor text in every guest post gives less value as compared to if it is put in the post that resonates with context and sounds fit for the sentence structure. It is better to create natural and diverse anchor texts for generating backlinks.
4. Don't Do Article Spinning Frequently
You can do article spinning to make your data ready for publishing on multiple forums. It is a good and easy approach but doesn't prove to be effective every time. Creating original content articulated with new ideas comes with more value and brings more traffic to your blog.
Still, if you are interested to produce the same content anyway, you can do it without spinning the article, while keeping the main concept same and changing the words of the article. Change headings, subheadings in order to make your new content stand out from other blog posts you wrote before.
5. Link Placement
Many bloggers feel confused when it comes to placing the link in the guest post right way.
There is no ultimate rule to place a link in the guest post. You can pick any link placement in the article that gives you a result. Some bloggers place the link within the article, where it sounds natural and flows with the context of the body - the best approach indeed.
Some bloggers add author box at the end of the article that highlights the background of the author and the company he works for. Both ways are equally good and come with the ultimate results. It is better if you ask a publisher to add both i.e. link within the article and author box at the end of the article.
How to Search for Sites, Open to Guest Posting
There are many ways to search for quality sites when it comes to guest posting. Some are very effective and help in bringing more traffic and boosting page authority of your site. Following are some ideal ways to search blogs for guest posting.
1. Top [Niche] Blog List
Everyone needs a quick and easy solution for guest posting. In order to do so, you can write "Top [Niche] blog lists" in the google search. Suppose, you can write Top Business Blog Lists. This will open up a list of top ranking blog on business.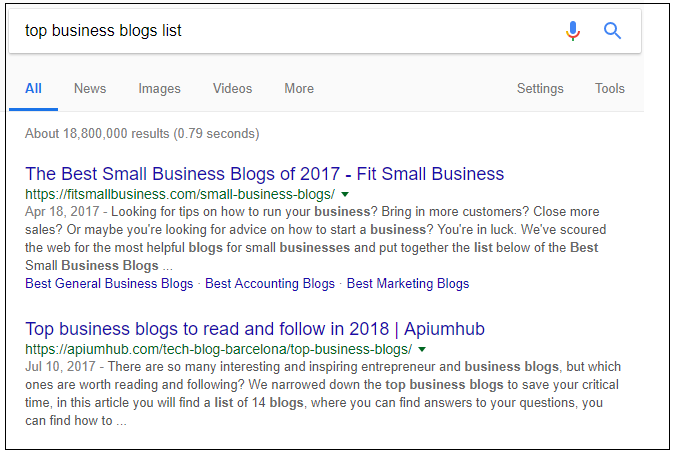 Some will be open for guest posting. You can connect the blog owners and shoot them an email that you want to guest post for their blogs. In order to make your guest post effective and easily acceptable, you must pick a topic that is missing on their blog and you can write a post around it with a relevant solution to the problem.
Guest posts that start with questions, how to, or a number of ways to do something, or deal with a specific problem come with a higher chance of getting accepted.
2. Search with Words that Convey Same Meaning
You can search for blogs open for guest posting by using different words that convey same meaning like guest posting and guest blogging highlights the same meaning. Similarly, submit a guest post or write for us, gives almost same impression. You can do following searches for filtering relevant blogs that resonate with your field of interest. Keyword + "Write for us" Keyword + "Submit guest post" Keyword + "Guest blogging" "Publish guest article" + keyword + blog Post written + "Name of the Writer"
3. Keep an Eye on Bloggers or Companies who Guest Blog Frequently
Another way to enhance your guest blogging opportunities is to approach people or companies who actively take part in guest blogging. Some people or companies, who are newly introduced to business, use social media as their prior approach for marketing. You can follow their social media platform and build a relationship by connecting them.
You can try this search "person name" or "company name" "guest post" and look for the opportunity for guest posting. Blogging is all about how you deal with other fellow bloggers in your niche and maintain healthy relationships with them.
Prior Considerations Before you Guest Post for Other Sites
There are some prior considerations before you guest post for the specific site. You will get a result if you move with consistency, making sure you don't miss anything important required to make your guest blogging successful.
Traffic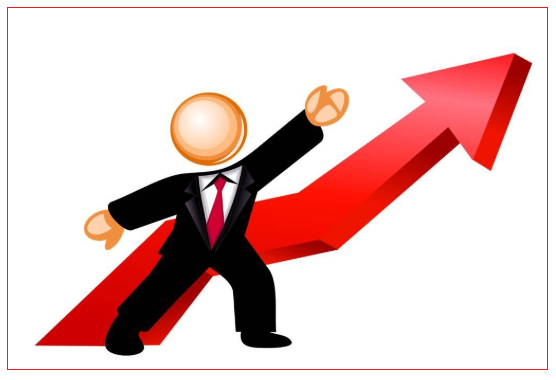 Some online tools are very effective for checking domain authority and organic traffic. SEMrush is very useful when it comes to checking blog traffic.
It is recommended to guest post for the blogs that come with a lot of traffic. Writing for blogs that have low traffic will give you no value and your hard work may get wasted.
Checking the comments under specific blog post is another way to anticipate the nature and authority of the blog; if the comments are more than 40, it means the blog will help you get a lot of organic traffic.
Domain Authority
Domain authority is very important for a site you intend to write for. Sites with high domain authority help you rank faster on the search engine and builds a reputation in the eyes of search bots i.e. if your data is recommended by quality sites, conveys the meaning you must be worthy in your relevant niche.
Moz's Open Site Explorer is very useful for finding the domain authority of any website. In fact, domain authority is the keyword introduced by Moz itself.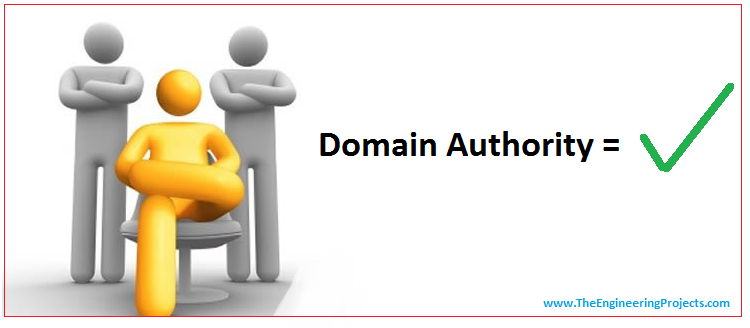 Number of Backlinks
Ahref is another tool used for checking how many backlinks website is associated with. This tool allows you to do limited searches unless you buy premium package.
If you guest post for the blog that comes with a high number of quality backlinks, you will have a higher chance of creating reputation and authority of your blog.
Domain Name and Domain History
Not all websites come with same reputation and domain authority. It is advised to check the domain name and its history before you ask for guest posting. Some domains are truly made for the purpose of guest posting, where they can sell links, avoid guest posting for them.
Before you pick the site for guest posting, it is important to check the domain history at first place. The older the domain, the more the possibility of high ranking and domain authority. Also, analyze the domain name sharply. Good domains come with a suitable domain name that matches with the blog niche or at least contains a focus keyword in it.
Guest Posting for Brand
It feels so exciting when it comes to writing for a brand. But, what is the point of writing for a brand that is entirely different from your blog niche? No doubt, brands come with a lot of traffic, this doesn't mean you write for every brand that comes in your way.
First of all, it is very difficult to get accepted by a brand, in case you do, the audience won't convert, because their field of interest would be entirely different than your services. Avoid writing for brands and wasting your precious time unless they truly fall under your blog niche and field of interest.
Guest Posting vs Sponsored Post
Guest posting and sponsored post convey almost same meaning with one exception i.e you need to pay for a sponsored post in order to get a backlink. This is a regular practice most of the bloggers do, especially who start blogging as a business and can spend a lot of money on marketing. This is acceptable for bloggers who can afford but doesn't prove to be effective for those who start blogging as a passion and unable to spend money in the start.
If you are interested in sponsored post anyway, make sure the backlink profile you build must come from multiple sites instead of focusing on one site only. This will help your profile grow and get quick repute in the eye of search engines.
Conclusion
If you ask, does guest posting effect SEO and help in blog ranking for the search engines? The simple answer is YES.
It is an old technique but equally effective especially when you are in the early stages of your blogging journey. Make sure, you pay special heed on your link building when you guest post for someone. Avoid picking one site for guest posting multiple times. Google prefer those sites that come with backlinks from multiple sites that help in making the profile diverse in nature.
Pick high domain authority sites that resonate with your blog niche for guest posting. Traffic is an important factor when it comes to guest posting. Choose sites that have reasonable traffic so your content comes in front of more audience that gives more exposure to your online presence.
It is important to choose anchor text for your link that matches with the context of the body and sounds natural in the article. It is okay to put different anchor text for the same post when you guest post for different sites.
Before you write a guest post, make sure, what your targeted audience wants and then build a post around it. And take an active part in discussions, answer the queries of the visitors and engage them so they keep coming back for what you have to offer. This will help you grow as a brand and come out as an authority in your niche.
That's all for today. I hope you have found this post helpful. In the next article, we cover Influencer Outreach and how it helps boost your blog authority and page ranking. If you are unsure or have any question related to guest posting, drop me a comment below. I'd love to help you according to the best of my expertise. Feel free to keep us updated with your feedback and suggestions. And what is your experience you have got doing guest posting? Thanks for reading the article. Stay Tuned!