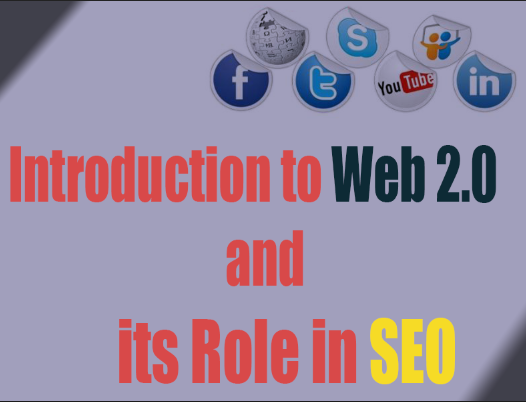 Hi Friends! I am back to help you with a daily dose of useful information so you can excel and grow in your field. Today, I am going to discuss the details on the Introduction to Web 2.0.
This is the thirteenth article of complete SEO series. You can also have a look at my previous article on SMO and why it is important for SEO and overall blog growth.
Web 2.0 is a term defined as how the content and data is shared, edited and collaborated among end users using online tools to enhance the user experience and provide them equal opportunity to take an active part in the discussions initiated by the business owners and bloggers.
In this way, visitors remain updated with most relevant and useful information where they can share their experience in case the information they find is limited and their words can add more value to the written content.
This gives most diverse and useful information to the end users, so they don't have to rely on information and data given by the small community of business owners where they can manipulate the information for their personal gains.
I'll try to cover each and everything related to this topic, so you don't have to scroll across the web and find all information in one place. Let's dive in and explore what is this about and everything you need to know.
Introduction to Web 2.0
The Web 2.0 is a widely used term which includes how information is shared across the web where end users can take an active part and collaborate with each other, add their experience and edit the already given information.
This idea was proposed by Darcy DiNucci with the intention of increasing user experience and enhance their personal interaction so they can collaborate and interact with each other.
In her article 'Fragmented Future' Darcy DiNucci wrote;
"The Web we know now, which loads into a browser window in essentially static screenfuls, is only an embryo of the Web to come. The first glimmerings of Web 2.0 are beginning to appear, and we are just starting to see how that embryo might develop. The Web will be understood not as screenfuls of text and graphics but as a transport mechanism, the ether through which interactivity happens."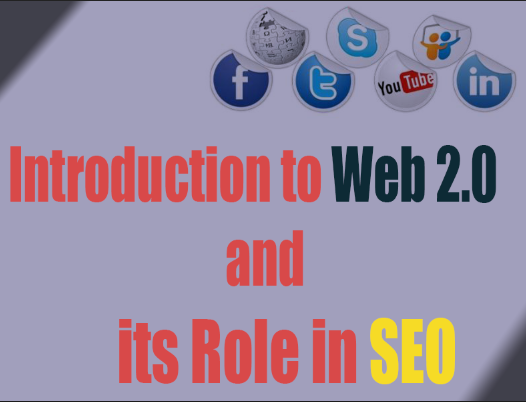 Information shared across the web is highly volatile in nature. With daily advancement and innovation in technology & education, you can't rely on a single source of information. You have to explore and get knowledge from multiple platforms that help you make a final decision.
Web 2.0 is a concept that came to limelight and gain popularity in Media Web 2.0 Conference conducted in 2004 by Tim O'Reilly and Dale Dougherty.
Web 1.0 was mostly used term before the inception of Web 2.0
The Web 1.0 involved no user interaction and highly dependent on the site and business owner who used to manage data according to their own will. This term had limited the source of user interaction where they couldn't share their experience for the services and products certain business was offering.
At that time, only static page was used to share the information across the web.
Main Difference Between Web 1.0 and Web 2.0
Web 1.0 only provides the 'read' feature to the end users where they can't share their information. This limits the circle of interaction between the business owner and end user. The limitation of Web 1.0 proved to be the stepping stone for the introduction to Web 2.0 which involved both features i.e 'read and write'.
Web 2.0 gives end users the flexibility of not only reading the content but also share their words and personal experience to add value to already written content. Web 1.0 makes the information static while Web 2.0 makes information dynamic and volatile that enhance the user experience where they can get the information that truly aligns with their field of interest.
Web 1.0 only involves one encyclopedia called Britannica while Web 2.0 comes with a wider version of encyclopedia called Wikipedia where information can be edited by both i.e. experts and non-experts.
Online earning through Web 1.0 mainly depends on the pageviews while Web 2.0 provides a greater opportunity for online earning as it allows the blogs to make money through pay per click ( when someone clicks on the ad displayed on the web page, you will get paid).
Web 1.0 provides a content delivery network which brings a load to the server as information is not equally shared among the servers involved in the flow of information. While Web 2.0 provides more flexible platforms like BitTorrent and eMule that not only provide information but also involves the servers of the end users.
How Web 2.0 Works
The main aim of Web 2.0 is to increase user experience and social interaction. You can't only read the blog or services provided by the owners but you can also share your word and experience through comments or feedback.
We can't brush off the importance of websites truly made for revenue generation; Web 2.0 introduced a new term called blogging where everyone can share their knowledge in their own words.
It is observed, information shared across education and technology websites, appears to be very technical that makes difficult for the end users to grab the main concept.
Bloggers not only optimize that information but also add value by transforming the main concept into simple words.

Online technology always strives to keep visitors updated by providing advanced tools in order to increase user experience so they can take an active part and get benefit from the web sources.
Gone are days, when people with a lot of technical skills were able to build websites and blogs for online earning. Web 2.0 introduced platforms like Blogger.com and WordPress that make too easy for users to build the blog without any prior technical knowledge. No problem, if you are a student or housewife, you can build your blog and secure your seat for online earning.
Earlier, it was very easy to share information and gain traffic all the while ignoring actual visitors' problems and needs. This led to the addition of SEO (search engine optimization), where you need to produce the content based on the nature and requirements of end users. If you create content without proper SEO strategy, you would be left out with a minor or no chance of appearing on the top of search engines. You need to keep happy both i.e. search engines as well as visitors.
Following are the main elements of the Web 2.0
ONE. Mobile computing is a remarkable addition that falls under Web 2.0, that connects all people across the world with the comfort of being at home or wherever they go. People remain connected through multiple smart devices like smartphones, tablets, laptops, and Mac. WiFi or 3G technology is used to join all these devices on a single platform where you can scroll and browse through a bunch of information spread across the web. Using this trend, people can share their experience and build a relationship with the people of same interest.
TWO. Social networking sites include Facebook, Twitter, Linkedin, Google+ that allow business owners to make a solid connection with online visitors. Feedback and recommendation given by visitors on these social sites help businesses grow so they develop the product keeping in the view of visitors' demands.
THREE. Mashup is the process where two or more applications are joined together for better user experience i.e. when blog and social media sites work together they incorporate and deliver a better user experience. The web was actually created to be mashed up in order to engage visitors for better interaction.
FOUR. Forums are created on the web where different people of same interest can start discussions and help each other out. These forums work in two ways i.e. either you can highlight the problem that is not already discussed on the forum or you can reply to the questions already created by visitors.
FIVE. User participation involves the participation of the end users. They share information for other users to see. The main purpose of the web is to create information that flows two ways i.e. from the site owners to the visitors and from visitors to the site owners and other visitors.
SIX. User Generated Content includes written stuff, videos, audio or images that are readily available on the web so an average person can get benefit from them.
Technologies used in Web 2.0
Web 2.0 framework involves Ajax and JavaScript that allows users to communicate with the page. The Ajax programming separates the information coming to the server from the information coming back to the page. This boosts the overall site performance where sending information is completely independent of the receiving information.
Most of the Web 2.0 applications use decentralized platform where information is equally shared between the servers as compared to the centralized platform that brings too much load on the individual servers.
Rich Internet Application is another concept given by the Web 2.0 where information is brought from the desktop to the browser. This technique allows web designers to develop the pages that behave like desktop applications.
Web 2.0 for SEO
Web 2.0 can work wonder for SEO if done a right way. The main aim of SEO is bringing a potential audience to your web page that helps to appear your blog on the top of search engines.
There are a lot of techniques and strategies available to boost your ranking, however, when SEO is overdone or overwhelmed by keyword stuffing, can severely affect the overall health of your blog.
Making your presence on Web 2.0 sites involves social media sites, social bookmarking sites, self-publisher sites like WordPress or blogger.com, wikis, video and audio content sharing sites.
If you have newly stepped in online world, you have to be very careful while using social platforms that fall under Web 2.0, because if you create a lot of profiles and link back to your main web page without giving relevant information to end users, it will result in spamming and Google will take no time to penalize your blog.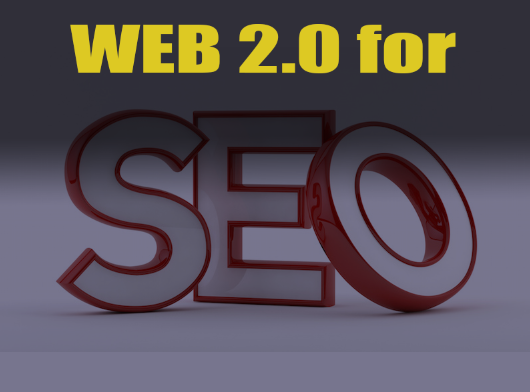 The golden rule of thumb to be successful in an online world is start creating social media profiles slowly and gradually as your blog grows.
Following are the social sites that fall under the Web 2.0 platform
Facebook
Twitter
Google+
Linkedin
When you start a new blog or intend to build a new business from the scratch, it is advised to build fan pages and profiles on these platforms and write a relevant 200-word bio that truly describes what your company does and what are the skills, services, and content you can provide to the relevant audience.
Similarly, following are the self-publishing sites that include Web 2.0
Blogger
WordPress
Tumblr
Stumbleupon
Livejournal
Squidoo
After creating the main blog for online earning, you can also create multiple blogs on different sites that link back to your main blog. It will help you rank higher on search engines.
Again, creating a lot of blogs for backlinking is not preferred unless all the blogs created for backlinking come with some value and bring relevant information to the end users. Getting backlink from a blog with high domain authority and page rank brings more value to your main blog than getting backlinks from multiple low-quality sites.
You can voice your brand and uncover your main skills through video, audio or images. Following are sites that can help you highlight your brand value:
YouTube
Instagram
Podcast
Web 2.0 plays a vital role in the development and improvement of any business. If a certain business is using Web 2.0 that involves the active participation of the end user where they can give their personal review about a certain product, this helps the business to improve their product and work on the areas where they are lacking.
You can check the complete guide of SEO Tutorials that houses each and everything relating to On Page and Off Page SEO on a single page.
Following are the main benefits for the business using Web 2.0 platform.
Online Exposure
When your content or services are shared across the web on many social media platforms, you'll get an instant online exposure to the wider audience. It also gives many businesses an opportunity to curate and optimize their content keeping in view of the demands and requirements of the visitors.
There is no need of providing content and services that don't resonate with the field of users' interest. This is how you can build rapport and relationship with the customers.
Brand Awareness
Technology has been evolved and took a step ahead to meet with the nature of visitors. The Web 2.0 involves online social sharing websites like Facebook, Twitter, Linkedin, Instagram.
When business or blog owners share the information related to the problems their audience is facing, they come with a higher chance of broadcasting themselves and share their service with a relevant audience. This gives the business an online advantage and helps it turning out as a brand.
More Traffic
When you create a profile on multiple sites under Web 2.0, it helps bring more traffic to your site.
The more visitors come to your site, the more is the chance of conversion. Again, no need to create a number of fake profiles on a single platform with the empty page that brings no value to the end users.
Participate actively, update your fan page regularly and interact with the visitors on daily basis in order to keep your page running on all platforms.
Social Interaction
Social interactions and collaboration with the end users is another benefit of using Web 2.0 features. If you are taking an active part in the discussions initiated by the customers, you will come up with a higher chance of accelerating and growing in your field.
If your blog or business comes with more positive feedbacks and solid recommendation from the potential audience, you will flourish in no time.
Compete with Competitors
When you are active online, you can anticipate and get an idea of how your competitors are doing in the market. What are the strategies that work for them and what are the innovations and development you must add to your product to get maximum revenue.
Earlier, you would need to establish business first, then you reached every other customer physically to guide them about the product you were selling.
Marketing strategies have been evolved and governed over last decade, now what matters is how you interact with the customers and spread your data across the web so visitors face no difficulty in finding the right product that helps them solve their problems.
Conclusion
Web 2.0 is a one-step ahead from Web 1.0, where the main aim is to target end users and provoke them to actively participate with the web pages and provide valuable information.
Web 2.0 introduced self-publishing platforms like WordPress and Blogger.com that makes very easy for visitors to make a blog in any niche without any prior knowledge.
All platforms fall under Web 2.0, when used in a right way, can help boost both i.e. SEO and Business.
That's all for today. I hope you have found this article useful. In the next post, we will discuss PBN and how it works for getting backlinks and growing your blog authority.
If you are unsure or have any question, you can ask me in the comment section below. I'd love to help you in any way I can. Feel free to keep us updated with your feedback and suggestions, they help us provide you most relevant and quality content. Thanks for reading the article.