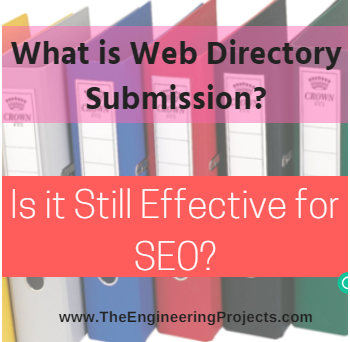 Hello Friends! I always strive to keep our visitors' needs and demands on the top and try to provide the relevant content that completely aligns with their field of interest. Today, I am going to unlock the details on What is Web Directory Submission? Is it Still Effective for SEO? This is the fifteenth article on the complete SEO series. You can check my previous article on PBN that helps you create a network of blogs pointing to your main blog. Before we move to web directory submission we must be sure What is web directory? It is defined as a directory that is composed of a number of websites with relevant information about websites like site links, what they do and address. Directory submission is a process where you submit your website in a relevant directory that falls under your niche. This process was introduced a long time ago. But does it still work for appearing your blog on the top of search engines? We'll discuss this in this post. Let's dive in and explore the main features of directory submission, how it is used and affect your blog?
What is Directory Submission
Web directory submission is one of the oldest ways to create a backlink. Using this process, you submit your blog or website in a relevant directory with your blog information like a link, address, and what your blog is capable of doing.
This is considered as an Off-Page SEO which directly or indirectly affects your blog, but you have no direct control over this process. Directory submission doesn't work as it did before.
Previously, it was effective and useful for link building. Back then, search engines were not smart enough where they gave value to all those sites coming with a high number of backlinks, all the while ignoring if these sites were giving value and providing relevant information to visitors.
Getting a backlink from spammy sites that bring little or no value to your blog is strictly prohibited by the Google, falls under a manipulative process to get a backlink, and holds no value for SEO. Search bots work smartly and quickly catch the sites who try to build backlink by directory submission all the time.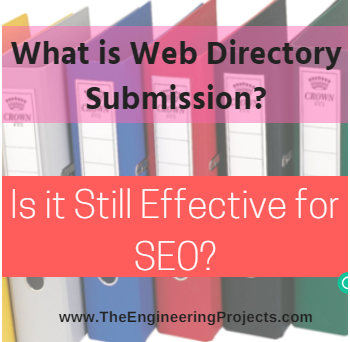 But does directory submission still work? That's the main question bothers most of the bloggers, especially who are new to blogging.
The answer to this question is YES directory submission still works as long as you're doing it correctly. If your blog is new and you want to highlight your content in front of relevant visitors, directory submission still works.
However, if you only focus on directory submission for building backlinks, it could severely affect your blog overall health and bring more damage than good. Google prefers those sites that come with a diverse backlinking profile.
Also, it doesn't matter how many backlinks you get but the quality of link does. If these sites from where you get backlinks have the high authority or page ranking, Google will consider your backlink as a vote from the authority site and directs a number of visitors to your blog.
You can check our complete guide of SEO Tutorials where I have listed all posts related to On Page and Off SEO.
How it Works
Directory submission is simple. You just pick a relevant directory that falls under your blog niche and submits your blog information in it. These directories are managed by the editors who follow some rules and regulations before you get accepted by them. Some will accept your blog immediately and some take some time before you get indexed in their directories. It is a matter of time; if you want to get accepted immediately you need to pay. But not all directories work in the same way.
There are some valuable directories where they only prefer authority sites and demand no money in exchange for a backlink. It takes time to get accepted by these directories. Rest assured, if your blog is well reputed and come with high DA, you'll make a place in these directories, not immediately but eventually.
Normally it takes one month to get a place in those directories but some take 6 months before they accept your blog. They strictly review your site and cross-check based on the terms and conditions they have created for a blog to be indexed. If you meet those terms and conditions, you'll get accepted immediately. As I mentioned earlier, directory submission is not as effective as it was before, but it still influences your blog health, provided you get the backlink from authority sites.
Directory Submission for Business
Directory submission proves to be more effective for businesses than simple blogs or websites. If your blog comes with different online products, then directory submission is a thing you must practice frequently.
When you are running a business and you get enrolled in a directory, your business comes with a higher chance of appearing in front of relevant visitors.
When users are looking to buy something they prefer to look into directories with the relevant website where they can read the reviews and suggestions about a specific product.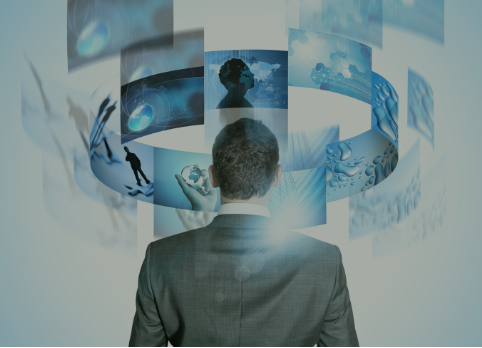 There are a lot of benefits to getting indexed in directory submission, especially for businesses, but it comes with one drawback unless you're providing a flawless service. If someone reviews bad on the directory site about your product, it can affect your overall reputation.
If you want to run your business like a pro, you need to keep the product quality high that aligns with the demands of the visitors. If someone finds your product low quality that fails to meet their demands, it will force them to review bad about the product that is enough to make a dent in your business reputation.
Top Directories for Website Submission
There are a lot of directories out there you can choose, based on your niche and requirements. The directory you pick must be relevant to your topic and comes with high domain authority. Following are three most popular directories that must be your first priority to get indexed in.
Yelp
If you are running a business, you can't ignore the importance of Yelp directory. This is a platform where visitors interact and share their experiences they get working with specific business. This sets a tone for your business. Positives reviews and feedbacks allow you to appear as a brand, results in attracting a number of customers. Yelp comes with certain rules and regulations that you must pass in order to get indexed in their directory. They don't accept every other business under the sun. Don't rush to get indexed in this directory before the inception of your business. Make sure, you have established a business that can attract a number of visitors where they get what they want.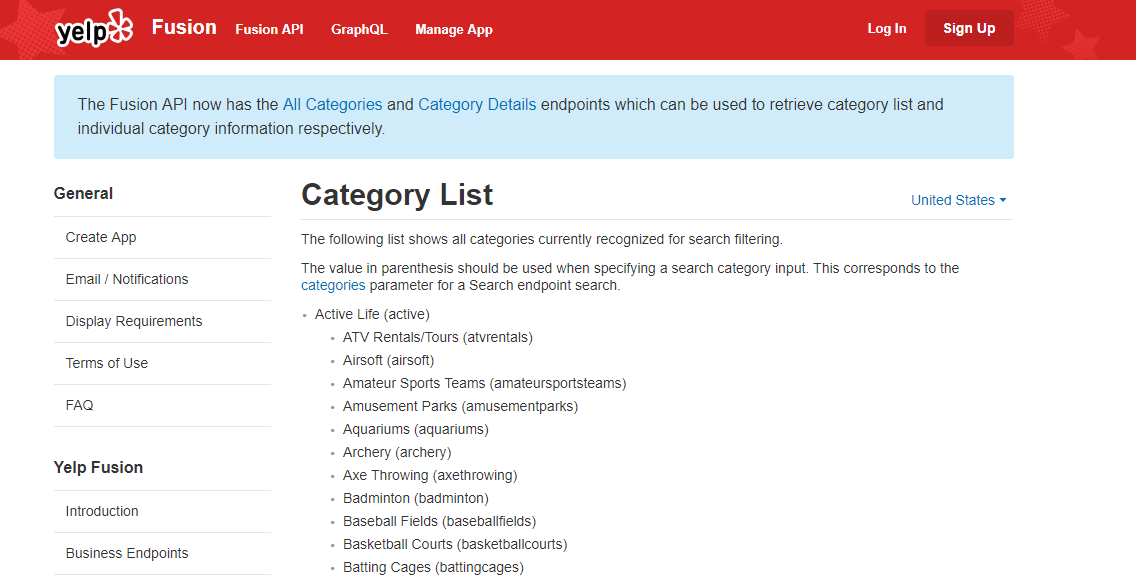 Also, Yelp doesn't work in every country. You can check on their website if your country falls under their eligibility criteria. Once you get enrolled in this directory, make sure to keep the quality of products and services up to the mark. It will help you get a reputation in the early stages of your business. Take an active part in this directory. In case you get a negative review about your product, interact with the customers in a timely manner and help them fix the issue as soon as possible.
You must provide compensation if your customers undergo bad experience. This can be in the form of a discount for their next visit or any other way based on the nature and capacity of your business.
Your customers are your brand ambassadors. The more you strive to keep the customers' satisfaction on the top, the more you come with a chance of flourishing and growing in your business.
Yahoo
It is another addition to highlight your business in front of a number of people. This is considered as a featured listing directory where only high domain authority websites with quality backlinks can make a place.
You need to pay to get enrolled in this directory. As mentioned earlier, you don't have to pay for every directory submission, if you do and get caught by the search crawlers, you may get penalized by Google.

But there are some exceptions where Google takes a flexible approach. Google accepts and gives value to the sites enrolled in this directory.
Don't fall a prey to every other directory submission site which comes with very low eligibility criteria and provides cheap rates for your site to get indexed in it in exchange for a backlink.
DMOZ.org
When it comes to regular web listing, sites like DMOZ.org carry some weight. However, this directory is not as useful as it was before. Also, it gives no guarantee to bring your blog to the top of search results. This directory was created with the intention of uncovering your work in front of a number of people that were deeply interested in your services or products.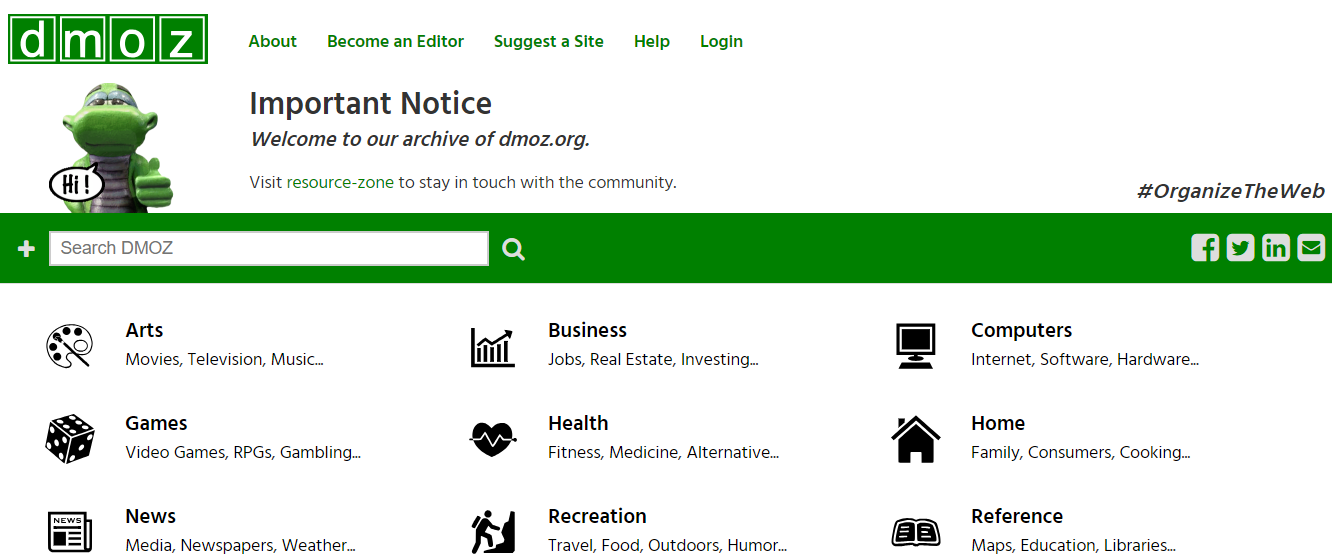 Facebook turns the things around as it does the same job what this directory used to be doing a long while ago. Now, you can simply create a Facebook page if you want to highlight your work or product in front of targeted people.
Parameters to Consider for Directory Submission
Taking precautions in the early stages of your business can save you a bunch of time. If you really want your business gets off the ground, there are some steps you need to follow. Directory submission, if done in a wrong way, poses a severe threat to your business. Following are some steps you must consider before preparing your blog for directory submission.
Reciprocal Link
Not all web directory sites work in same way. Some work in a reciprocal manner. Before they index your blog on their site, they ask for a reciprocal backlink for their site. This is the least you could do to rank your blog.
This practice is strictly prohibited by Google where you build backlink profile in a reciprocal manner. Now google becomes more intelligent and strives to bring the most relevant and useful information in front of its visitors.
Directory that Accepts your Blog Right Away
Some directory websites work in a suspicious way and accept your blog right away without reviewing it. If this is the case, you must refrain yourself from submitting your blog on these sites.
If they are accepting your blog without testing or reviewing it, it means there is something wrong. Every quality website directory follows some strict rules and takes proper measure before they accept your blog.
Manually Audit the Directory
If you are skeptical about the web directory sites and unsure to submit your blog, you can manually audit those sites.
If you find these directories sites are populated with high authority sites and give backlink based on some following some protocols, then you can submit your blog to these directories.
Alexa Ranking
Alexa ranking is one of the best ways to check site reputation. Go to alexa.com and put the directory link where you want to submit your blog. If it comes with a higher ranking, it gives a green signal that this directory is worth using.
However, this is not the only way to check the blog authority and reputation. But this is enough to get a clue if directory site gives respect to high authority sites.
Domain Authority
Domain authority is another way to check if the directory website is well reputed and follow some protocols to keep itself higher in the search engine.
Domain authority is a concept given by Moz. You can go to Moz and check the domain authority of the site you want to submit your blog on. If a website has domain authority around 50, then you hope for submitting your blog on that domain.
Directory Submission in the Eyes of Google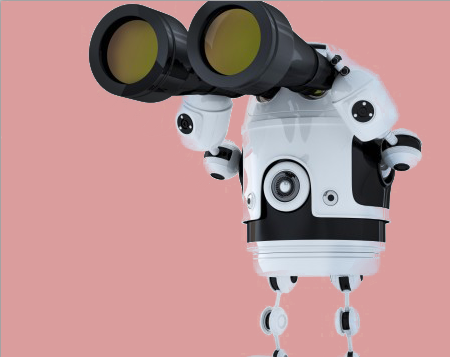 Google was lenient before and valued those sites with a number of backlinks. But soon it discovered giving value to those sites that were unable to fulfill the requirements and demands of visitors was of no use.
Why would someone come to visit google if they knew the information they got wouldn't be resonating with their field of interest? This made Google force to filter out the sites using spammy way to appear on the top of the search engines and started giving importance to those sites that come with quality content and bring more value to the visitor.
Goole gives value to the sites that are indexed in quality web directories. Getting a backlink from directory submission only is not effective and put your blog in extreme danger.
Google prefers those sites that come with diverse backlinking where a number of quality sites are linking to your profile.
Conclusion
Getting backlinks solely from directory submission may not be your first priority but you can't ignore the importance of getting backlinks from authority directory sites especially when you run a business. Google gives value to the sites pointed to quality backlinks, and it doesn't matter if they are coming from other blogs or directory submission sites, as long as they are maintaining quality, they are a good fit for your website. And if you are bringing value to the customers, your content will be worth sharing across the web. Make sure, you are not completely relying on directory submission for generating a backlinking profile. Make your backlink profile diverse in nature if you want value and respect from Google. What is your experience with directory submission? Feel free to keep us updated with your valuable opinion and suggestion for creating backlinks. Thanks for reading the article.