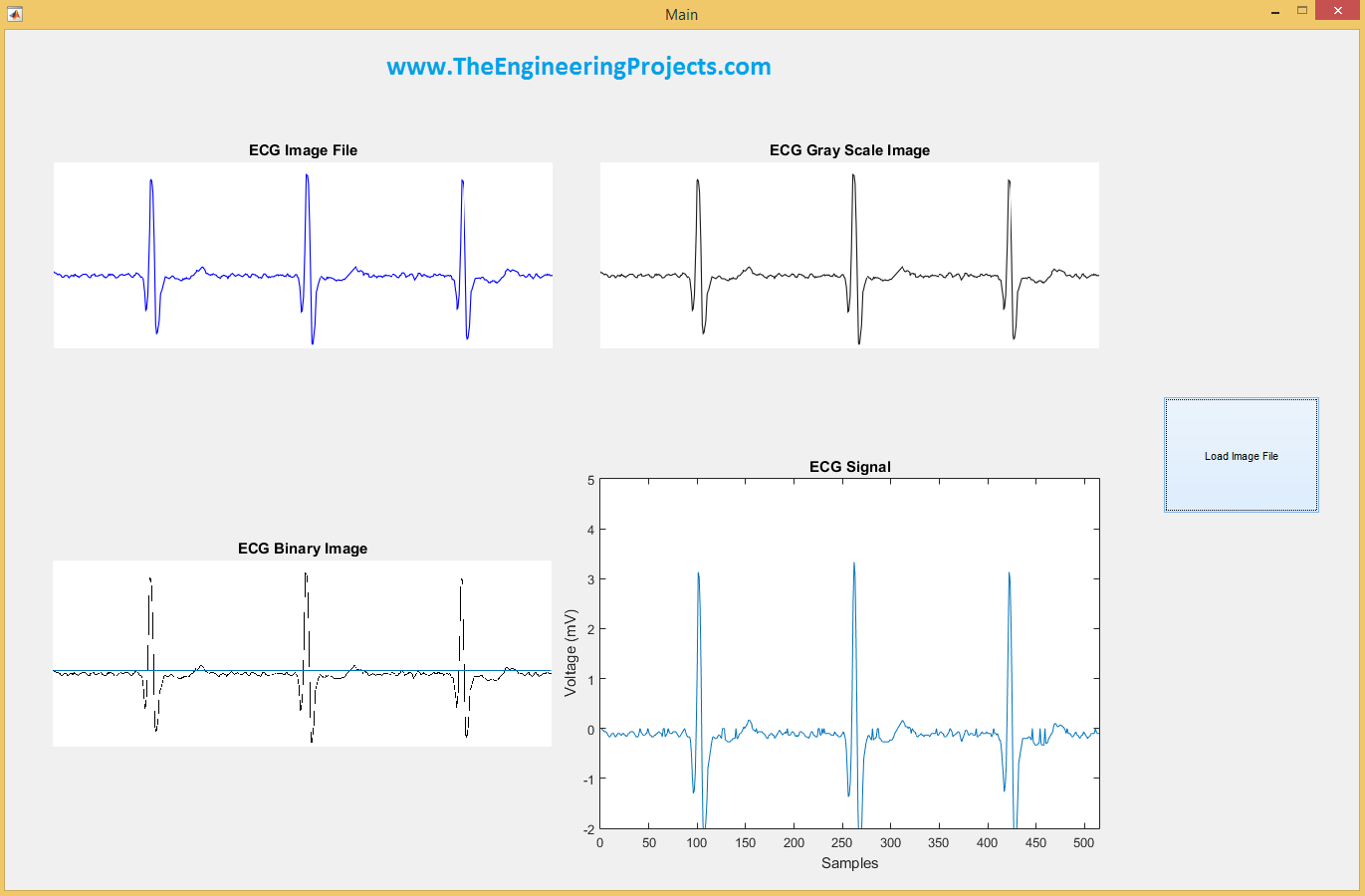 [dt_button size="medium" animation="none" icon="" icon_align="left" color="" link="https://www.theengineeringprojects.com/2018/01/ecg-digitization-matlab.html" target_blank="true"]Project Details[/dt_button]
It's a MATLAB Simulation which is used to digitize ECG Signal. It will take the image of ECG Signal as an input and will give the digital ECG Signal as an output. Click on the above button to read more about this MATLAB Simulation.
Package Includes:
MATLAB GUI
Images of ECG Signal.