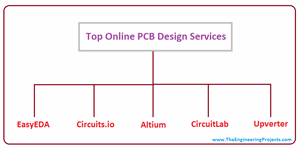 Hi Guys! I hope you are doing great and having fun with your lives. Our job is to keep you undated with useful information so you keep coming back for what we have to offer. Today, I'm going to unlock the details on the Top Online PCB Design Services. These online services not only help in designing PCB layout design but also come with a remarkable simulation capability. Before we proceed, you can have a look at Rigid and Flexible PCB articles, that I have updated a while ago, so you get clear idea what will be your fabricating material after you complete making PCB design. Let's dive in and explore how these services are beneficial for the people looking for online help for designing PCB.
Top Online PCB Design Services
There are lot of online services which help in creating PCB layout design and some are better than others and provide quick and easy solution that resonates with your needs and expectations.
Creating PCB design using PCB software is becoming obsolete as it is very difficult to anticipate steps for making PCB layout design, but online PCB design services provide quick solution and instant help long after the project has been completed.
Based on your design, you can fabricate single sided, double sided or multilayer PCB.
Most of the online PCB layout design services are open source so they provide every thing you need to create your own PCB layout design.
Following are the few online services which are quick, user friendly and provide a quick solution to your problem.
1. EasyEDA - Online PCB Design and Circuit Simulator
Whenever it comes to top notch customer service and drawing quick schematic, EasyEDA tops the list.
It comes with powerful PCB layout and simulation capability that makes it stand out from others.
Drawing a schematic using libraries on browser is just one click away, giving you the flexibility to modify your PCB design into any shape.
Multiple layers and thousands of pads available, you can work and create layout seamlessly.
This online service also gives you the opportunity to import files from various PCB layout designing software including LTspice, Kicad, Eagle and many more.
While you are in a process of making layout, you come with an option of communicating and collaborating with other members who are expert in electronic engineering design.
Being an open source hardware gives an opportunity to import your own common libraries.
Once your schematic and PCB layout is created you can share it with other members, and you can also make private sharing options secure and protected.
No matter where are you located, you can approach this online service with windows, Mac, PC, Linux.
This service is hosted on multiple servers which feature complete security and come with complete back up files.
Project files can be stored on cloud servers which give permission to you and your authorized partners only to browse the private files safely.
You can make design of different types of PCBs available in the market.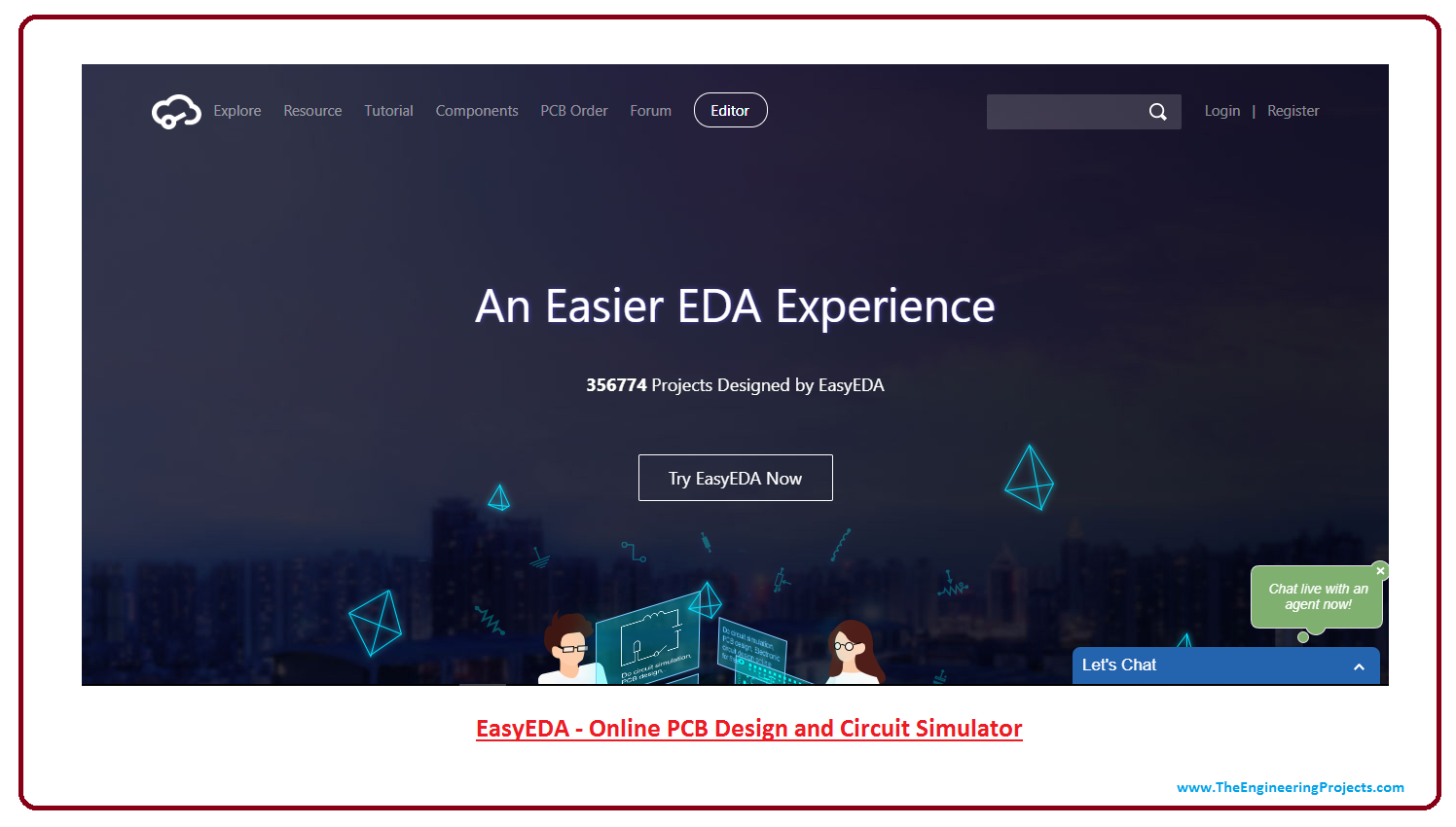 2. Circuits.io - Design PCBs Online
Circuit.io is another online service which gives you permission to create your own PCB schematic diagram and PCB layout design.
It comes with growing components library from which you can pick any component or you can create your own component.
This service has all tools that are needed to create clean and solid design like copper trace, via and drill hole, copper fill and various silkscreen tools.
It also contains various projects you can keep an eye on what others are doing.
Being an open source allows you to duplicate projects that have already been created.
Steps to deign PCB are very easy and practical that any can do, however, if you feel skeptical or unable to follow steps you can watch introduction video tutorial that helps you create the PCB design without much effort.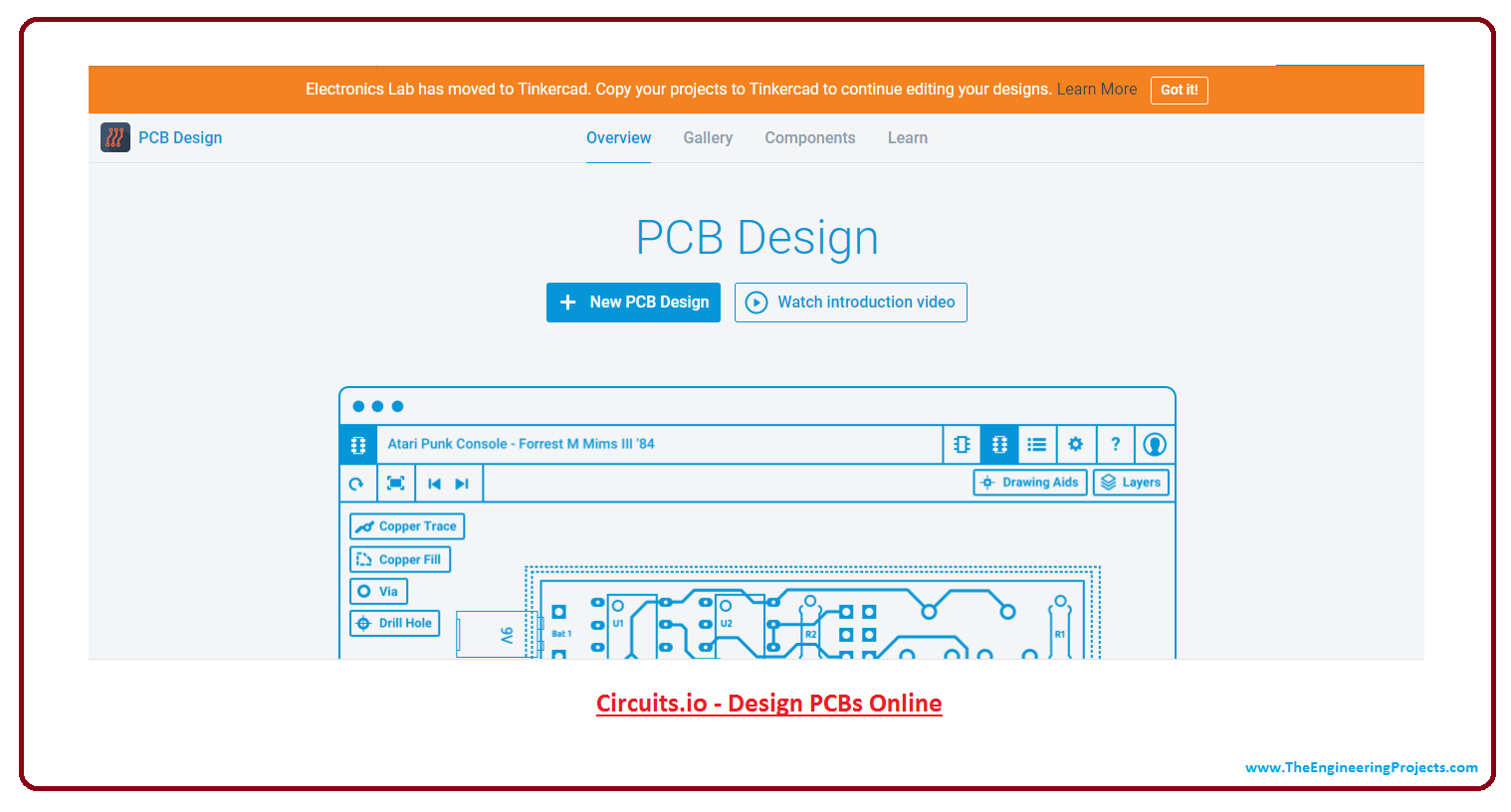 3. Altium - PCB Design Software Online
Altium is another addition to the PCB designing online services.
Effective design technology and flexibility makes it stand out from others.
Altium comes with most economical pricing and helps you creating design ranging from simple to complex printed circuit board designs.
It has all necessary features incorporated into a single unified environment that allows you to stay focus on one place and prevents you from browsing software to software for required solution.
Altium designer helps you to verify your design in real world and makes the design process effective, intelligent and hassle free.
Strong track record predicts their excellence and engineering innovation in PCB design.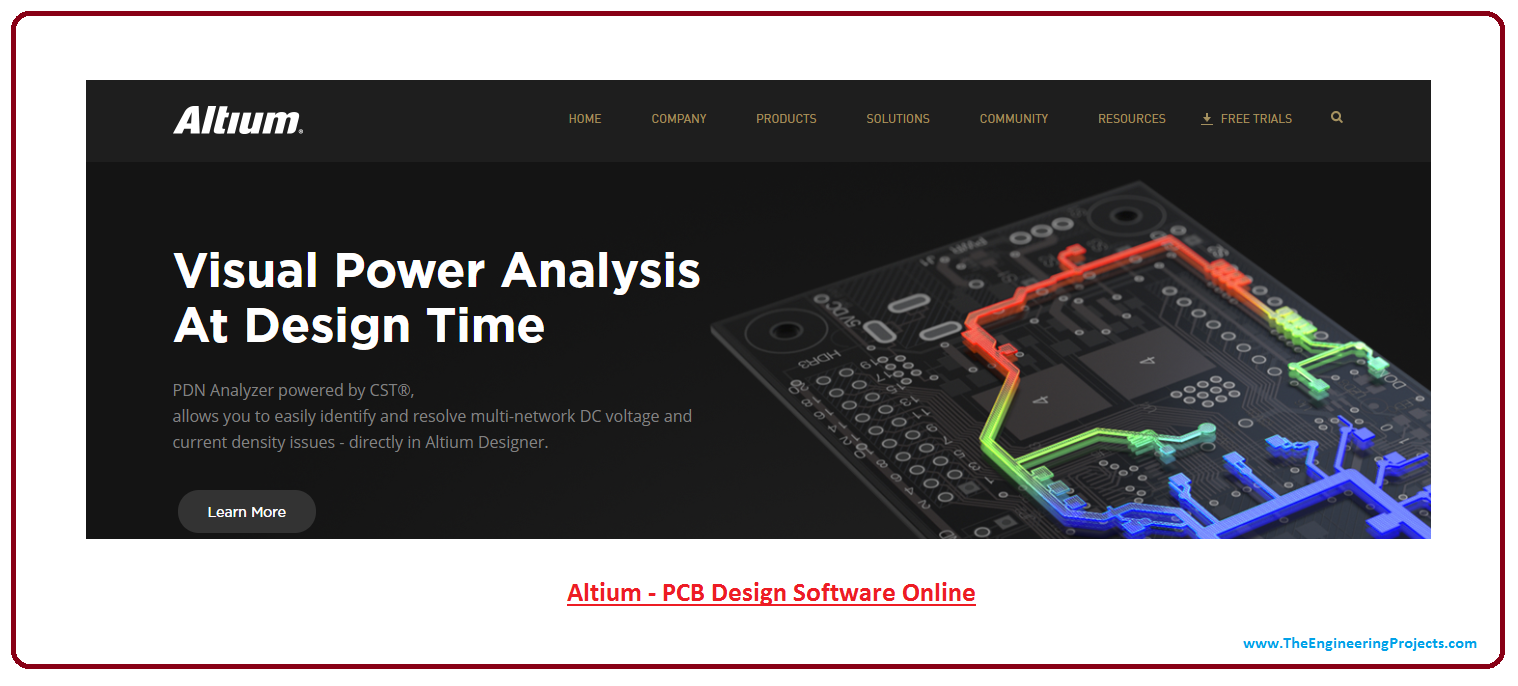 4. CircuitLab - Online Circuit Simulator and Schematic Editor
CircuitLab plays an important role in making your design easy and effective with just few clicks.
It gives you an opportunity to develop and simulate complex circuits right into your browser.
Great thing is that you don't have to install it, you can use it quickly with just one click.
It comes with free electronics text book that provides you tips and tricks to modify and design your layout based on your needs and expectations.
It is incorporated with easy-wire-module that helps you develop a connection with different elements available in the design software.
Cross-window helps you discover parts of public circuits available in the circuit lab. Mix-mode circuit simulation allows you to simulate and play with analog and digital components.
Amazing thing is that circuit lab create unique circuit URL that provides you identity to exhibit your online presence and allows you to share your work safely and freely inside the community using this online service.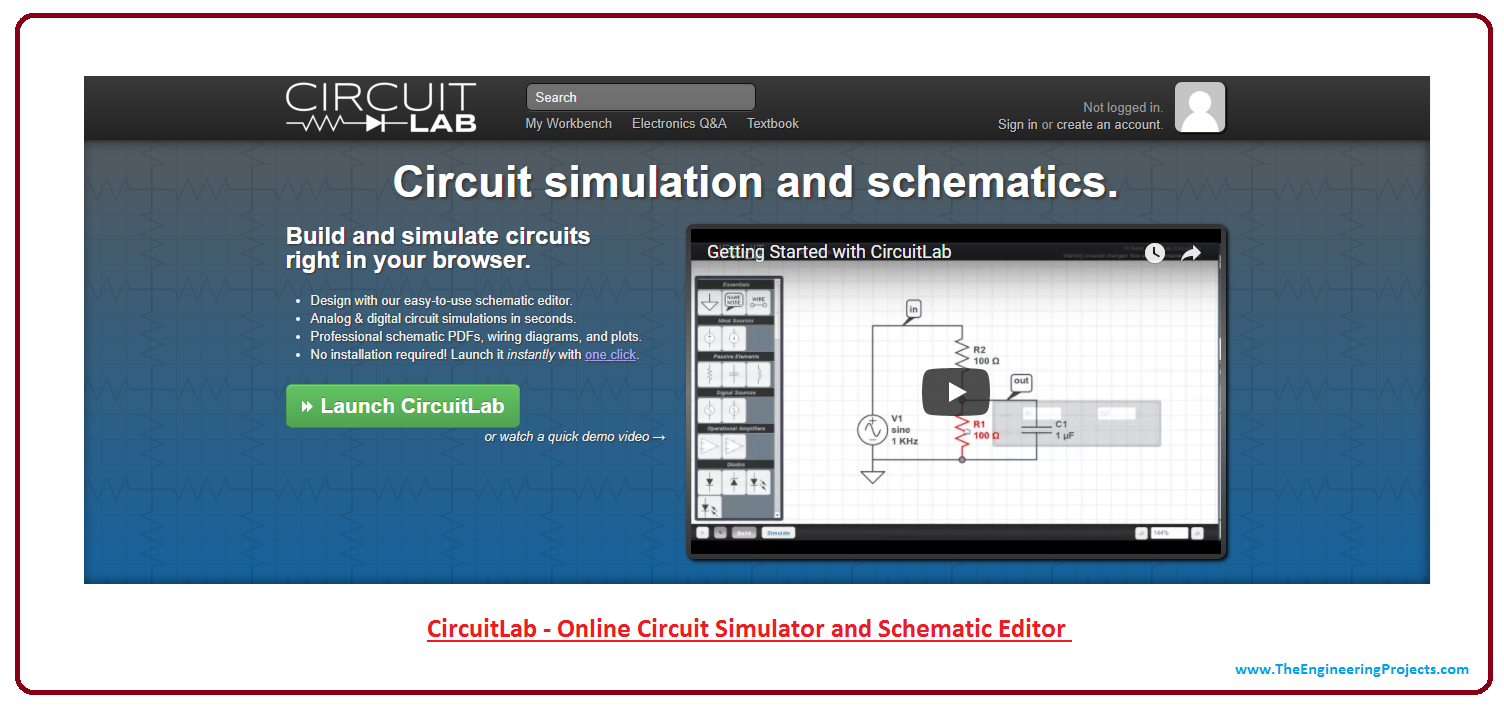 5. Upverter - Your Hardware Team Lives Here
Upverter is another addition to circuit design that is very effective and allows professional to focus on other things like building a new components instead of being in a constant worry of creating clean and excellent design.
PCB layout tools available in the module can easily run in the browser, setting you free from installation or downloading software into your PC.
Upverter constantly monitors and keeps an eye on the mistakes you are making during the designing process, helping you get rid of the problems before they become real issue and effect your project.
Knowing that you can revert back to the previous state gives you an opportunity to design the circuit without any fear and allows to approach and develop your design in an innovative way.
Upverter stores files and keeps a complete track record of what you did in the past, allowing you to take care of other issues instead of being worried about the safety and security of your design files.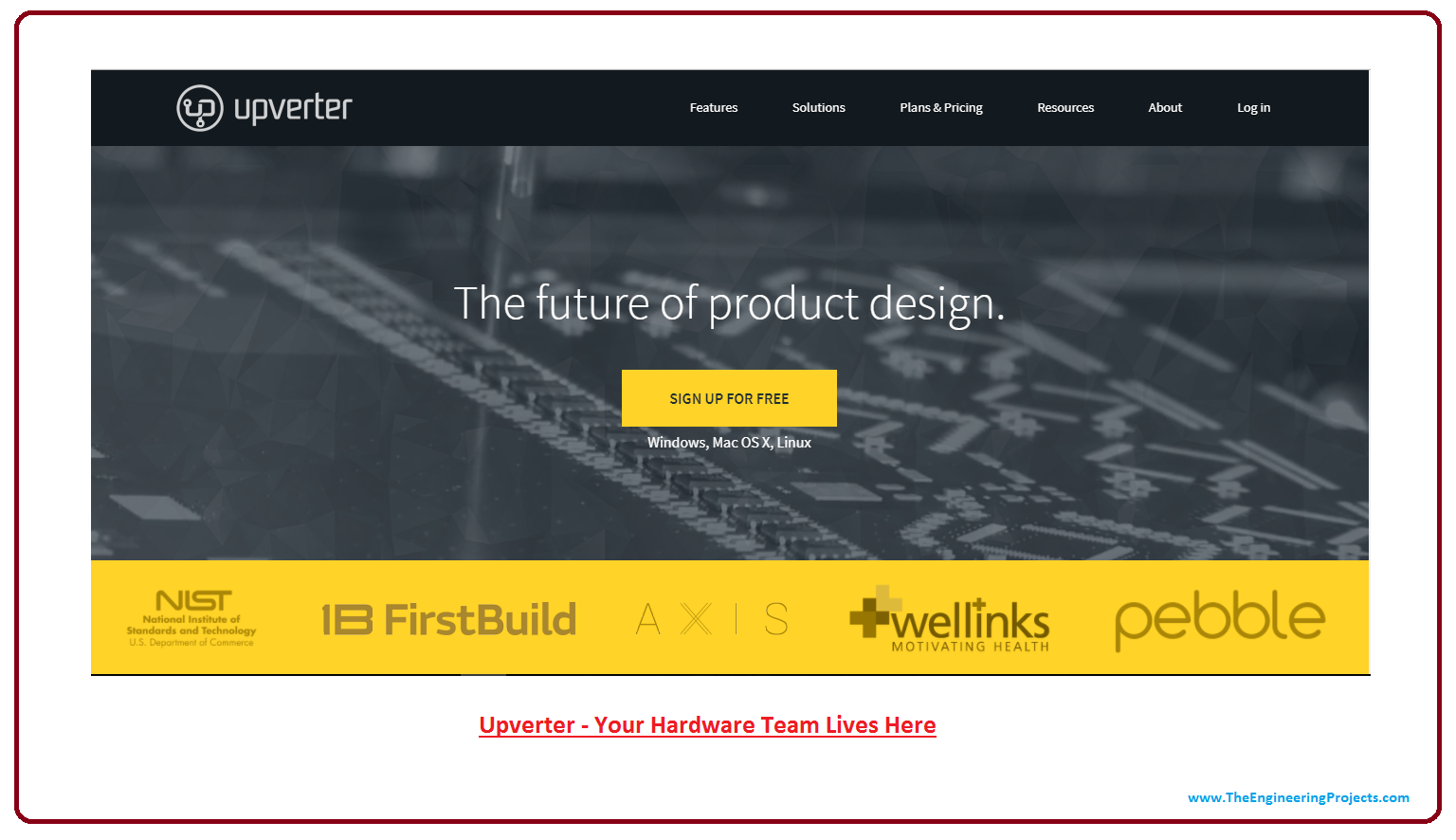 That's all for today. These are the online PCB design services, but if you want to work individually without outside interference, you can also make PCB design using Proteus Ares. I hope you have enjoyed the article and got required information. However, if still you feel skeptical or have any doubt you can ask me in the comment section below. I'd love to help you according to best of my expertise. Keep your suggestions and feedback coming so we can provide you quality work and meet your expectations at large. Stay Tuned!