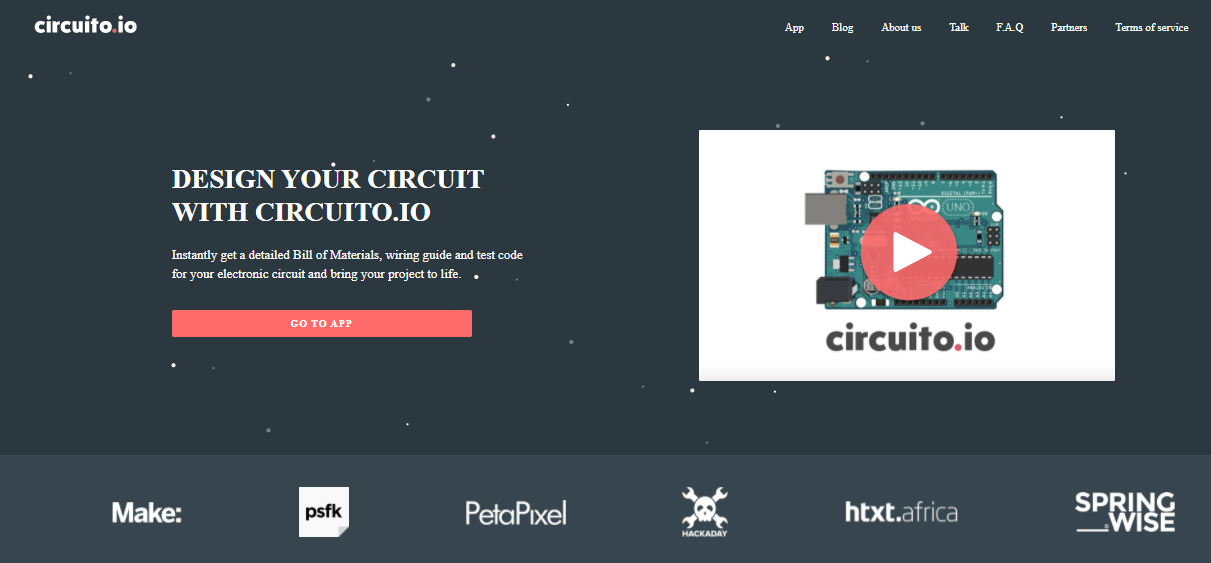 Hi Friends! Hope you're well today. I welcome you on board. In this post today, I'll walk you through the Top 10 Free Circuit Simulators for designing electronic projects. It's our 6th chapter in the PCB learning series.
I am sharing this list of circuit simulators because you must simulate your circuit before designing its PCB. You'll find scores of circuit simulators online. In this read, I've compiled the famous circuit simulators that help you design a circuit diagram for your electronics project. By designing these circuit simulations, you could text/debug your circuit. You can test it online before spending money on the real hardware. This will save you both time and money.
So, let's get started:
Top 10 Free Circuit Simulators for Engineering Students
Following you'll discover the top 10 free circuit simulators for engineering students.
1. Circuit IO Online Simulator
Bring your project to life with Circuit IO Online Circuit Simulator. Instantly get a test code and wiring guide for your electronic project. Developed by Autodesk, Circuit.Io gives you the ability to program the Arduino board with this circuit simulator. Get IoT solutions for your Arduino project.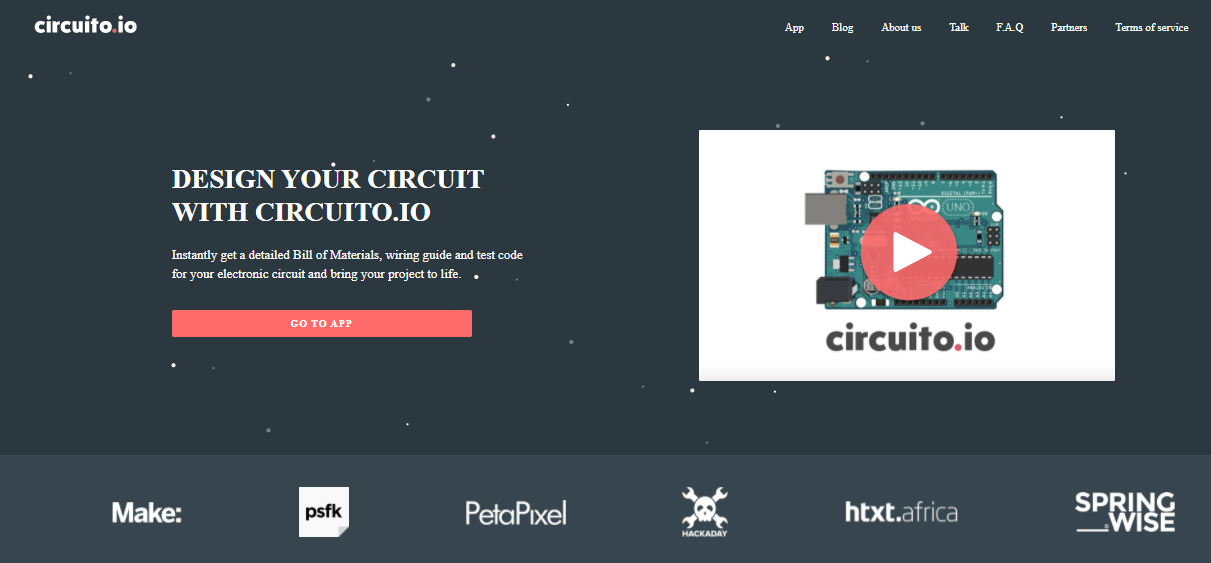 You can also purchase a component from this platform for your electrical project. Again, this is an open-source simulator, which means you can use it free of cost.
2. EasyEDA Circuit Simulator
EasyEDA is a powerful and robust PCB design online tool. If you're a beginner, this simulator works best for you. As it comes with a simple interface and easy-to-use schematic capture. You cannot only design your electrical project, but you can also share it online for others to get a hold of your work.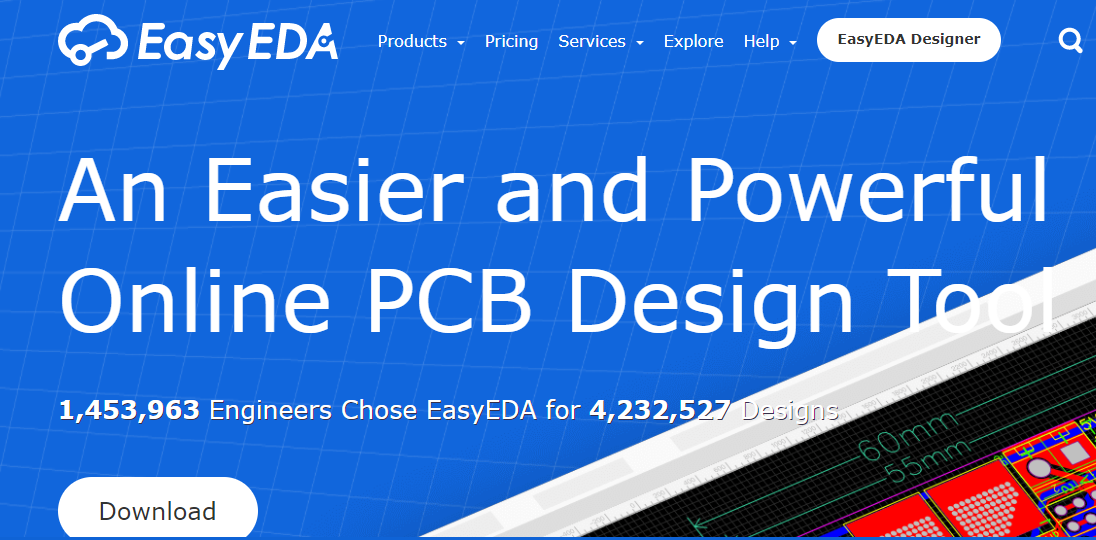 Other features include a PCB layout and a mixed-mode circuit simulator. Pick from more than one million free libraries. Design high-quality PCB in a cross-platform browser environment. The best part – you can use this simulator free of cost as this is an open-source simulator. You can Import different files including Altium/Kicad/Eagle, PNG, DXF If you find difficulty in designing the simulation, you can get help from the guide.
3. EveryCircuit PCB Simulator
Design your electrical project with EveryCircuit. Incorporate simulation into your web page, right from your system or smartphone. EveryCircuit app is available for both Android and iOS users. Test your design and share it with the online community of thousands of members.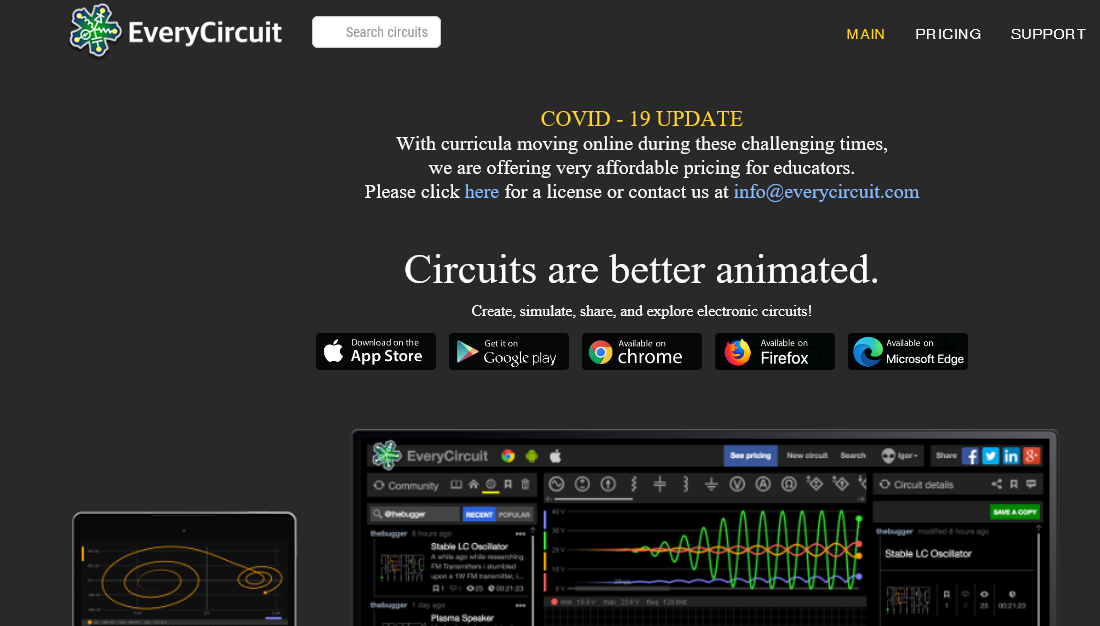 With custom-built circuit simulation, develop an arbitrary circuit and test it online. Get hold of dynamic parameters with impressive animated presentation of various designs. This platform is effective for beginners as it houses scores of already built simulations that you can learn from and build yours from scratch.
4. DcAcLab Circuit Simulator
DcAcLab helps you design your project in an online browser. It offers an interactive interface with a user-friendly easy-to-use simulator. Pick from a range of readymade circuit simulations or design your own from scratch. No registration is required to make simulations.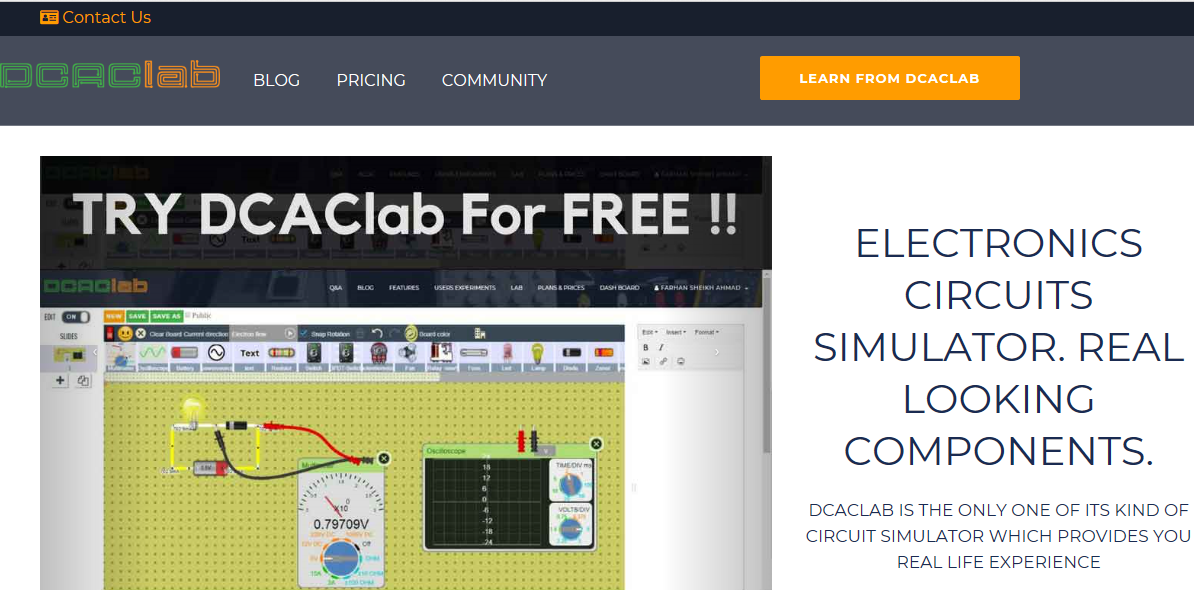 Plus you get the option to share your work with the online community. They keep on updating their simulator to provide the best user experience. This online simulator comes with current flow and electron flow mode, helping you better understand the circuit with fantastic visuals.
5. PartSim Circuit Simulator
PartSim is another platform to test your circuit on the fly. It is a unique simulator of its type that includes a SPICE simulation engine, graphic waveform viewer, and web-based schematic capture tool. It is an open-source platform which means you can use it free of cost. You can purchase parts for your electrical circuits from vendors. This simulator is recently introduced so you will get few components to make simulations.
6. TinaCloud Online Circuit Simulator
TinaCloud is a web-based version of famous Tina software. You don't need to install anything to use this simulator. It will run in your online browser. TinaCloud is an easy-to-use simulator that helps you design both digital and analog electronic circuits. It gives you the ability to do calculations for simulation on the company server. TINACloud comes with unique online tools for checking the knowledge of students, where you can monitor progress online. TinaCloud also gives access to the application circuits of Infineon Designer. Moreover, the designs developed in Infineon Designer can be uploaded and used by TinaCloud.
7. FalStad Online Simulator for Circuits
FalStad is a web-based simulator that comes with an easy-to-use interface, best for beginners. You can use it free of cost as it is an open-source platform. No registration is required. Moreover, it gives you an option to control current speed and simulation speed. And the signals are shown with colors. For example, green color represents positive voltage and grey color represents the ground. And the red color indicates negative voltage. You can modify a component by hovering the mouse over it, then right-click and choose "Edit".
8. MultiSim Simulator for Electronic Circuits
MultiSim is an online simulator that comes with SPICE software that helps you learn, create and share circuits online with the rest of the community. It is an open-source simulator which means you can use it free of cost.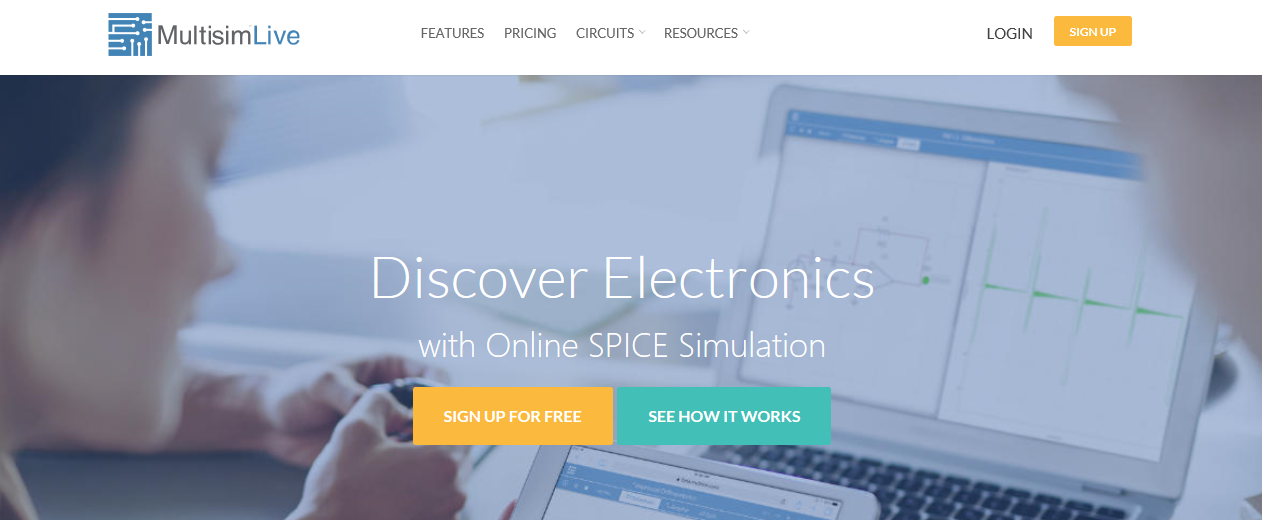 Start your new design with Create Circuit button. Go to Circuits > Public Circuits where you can get a hold of the circuits shared by others. This way you can learn and get an idea to build your design from scratch. You can use this simulator from the computer or cell phone. Schematics are easily accessible for anyone to use anywhere. Multisim provides a unique schematic layout experience in web browsers.
9. CircuitVerse Circuit Simulator Online
CircuitVerse is another great option to design your circuits with style. No installation is required as you can use this simulator directly from the web browser. You can build your circuits and share them online for others to see and learn about your circuits. If you don't know how to use it, this platform comes with a getting-started guide with video tutorials that detail how to design your first circuit.
10. Circuits-Cloud Online Simulator
Circuits-Cloud is an online simulator that you can use from anywhere. It is an open-source simulator that offers both digital and analog simulations. This works best for beginners. No installation is required but you need to create an account first to use this simulator online.
Conclusion
That's all for today. With this article today, we have completed the first section of the PCB tutorial i.e. converted all the basic PCB-related concepts. From the next tutorial onward, we will start our second section where we will cover slightly difficult PCB concepts. So, the next article will be on Through-Hole Technology.
I hope you find this article helpful. If you have any questions regarding the designing of these circuit simulations, you can approach me in the section below. I'm happy and willing to help you the best way I can. Feel free to share your valuable feedback and suggestions around the content we share so we keep coming back with quality content based on your exact needs and requirements. Thank you for reading the article.