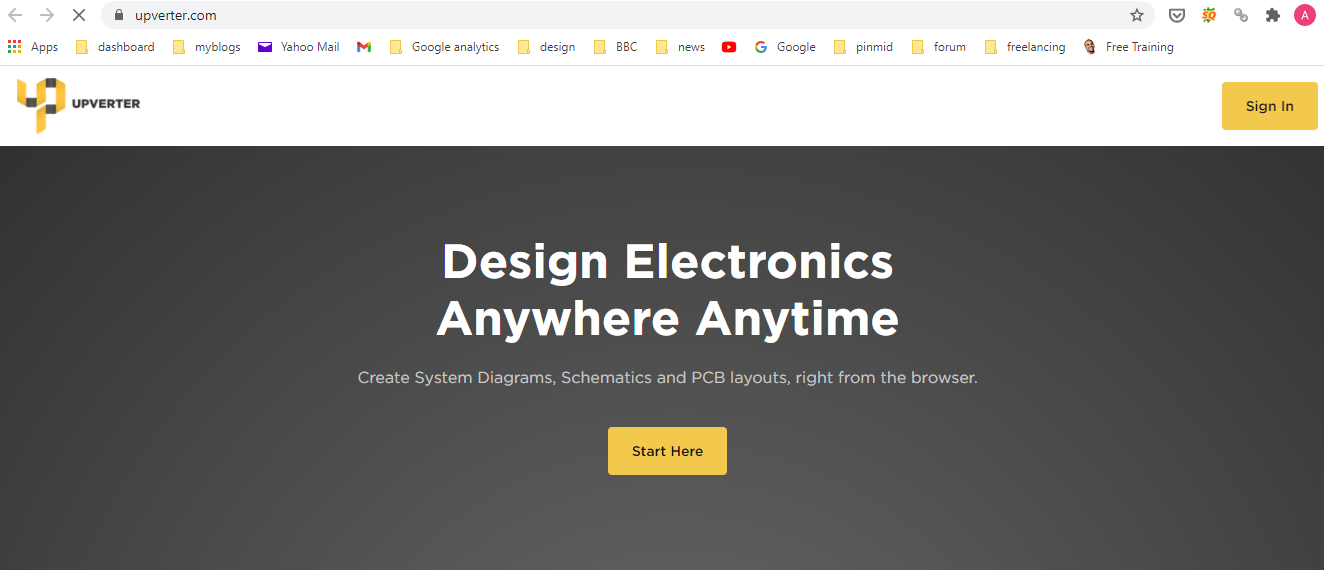 Hi Friends! Hope you're well today. I welcome you on board. Happy to see you around. In this post today, I'll detail PCB Design Online Services for Engineering Students. PCB designing is a crucial part of making some electrical projects. If you're a student, you can leverage these services to design PCB online. You can design many PCB layouts for a single layer or multilayer PCB. Moreover, you can test simulation online and see how your design is working that you're going to execute in real-time.
PCB Design Online Services for Engineering Students
You'll find a list of online PCB design services. And I can understand, when you're given a lot of options, it is very difficult to choose the best pick. The reason I have got you covered. In this post, I'll detail the best PCB online services that you can get online. Some are easy to use and are better than others and give you the ability to design your PCB on the fly. These online design services are open source, which means you can leverage these services free of cost. From making single-sided PCB to multi-layer PCB and from designing complex schematic diagrams to creating final layouts, you can benefit and execute everything online. Plus, these services help you connect with renowned designers online who can give feedback on the submitted designs.
Know that… if you find this design process difficult, you can purchase PCB design services from outside.
PCBWay is a great platform to help you design a single layer or multi-layer PCBs. They incorporate a team of skilled professionals that go the extra mile to help you with your circuit design.

PCBWay is not a broker. They are a PCB manufacturer and PCB assembler. This means you come in direct contact with the PCB producer once you contact them online.
This was a brief introduction to the PCB services online. Let's jump right in and elaborate further on these services.
1. Library.io
Library.io is a remarkable online service that helps you design PCB online. It features many components in the library, moreover, in case you don't find the required component in the library, you can design your own.
As this is an online service, apart from creating your design, you can see what other designers are doing online. You can have a look at their designs and duplicate content you find useful or appropriate for your design.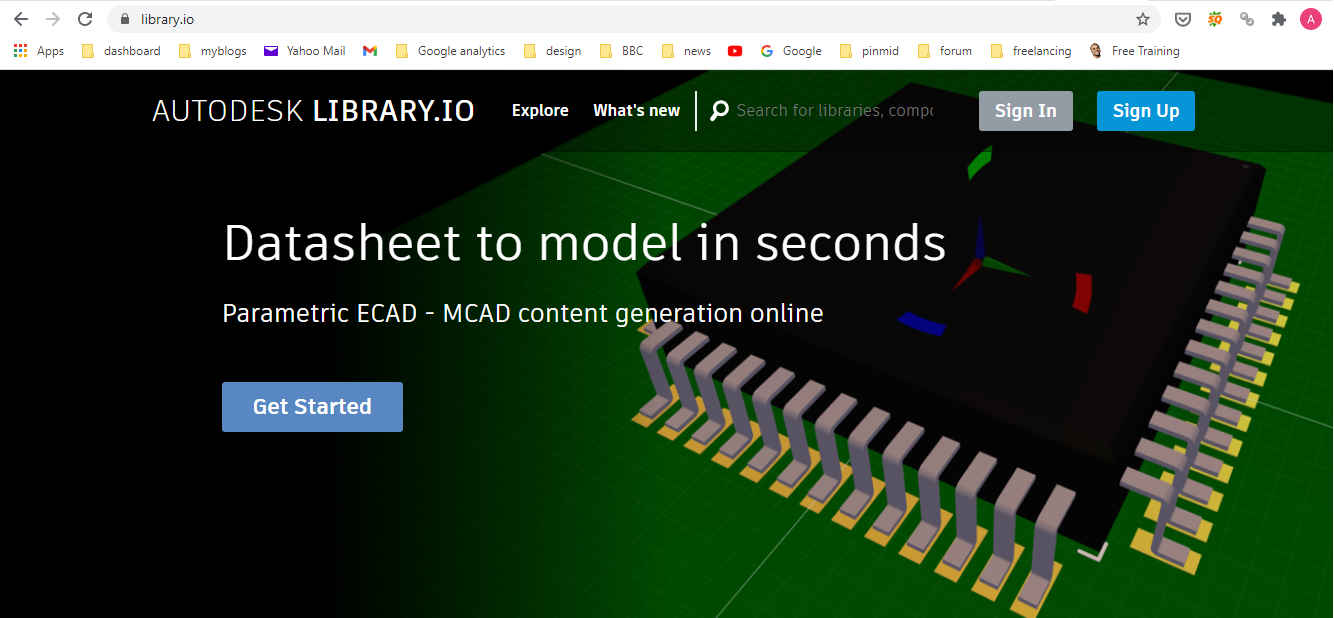 Yes, you can duplicate design because this is an open-source service where you can design your design free of cost, and in case you need any help from skilled professionals, you can just communicate and collaborate with them and get feedback on your design.
You can create your design, use them in EAGLE libraries, sync them with Fusion 360, and export them for further usage in your preferred CAD system.
2. CircuitLab
CircuitLab is an online simulator for creating your PCB design. Design with your easy to use and advanced schematic editor. No installation is required and you can launch this simulator with just one click.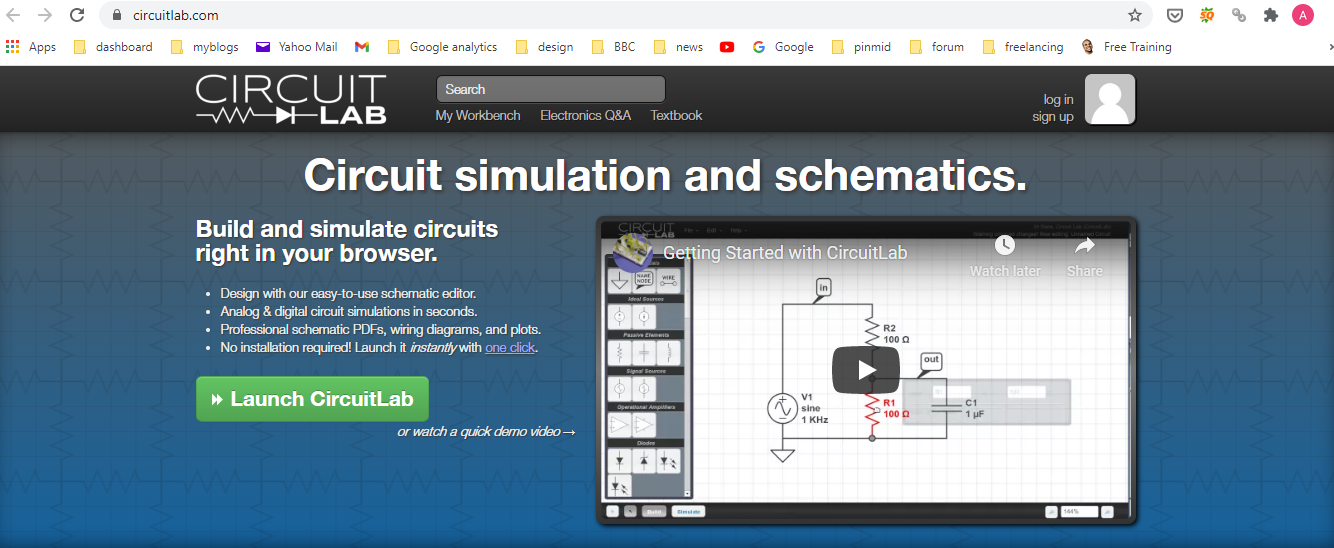 Make analog and digital simulation within a few seconds. Moreover, you can get help from professional schematic PDF files, wiring diagrams, and plots.
In case you find any difficulty in using this program, you can watch an introductory demo that helps you understand all nuts and bolts of this platform.
It is free to use and comes with scores of already made schematic diagrams and PCB layouts which give you a good starting point to initiate your design process.
One important thing – CircuitLab gives you the ability to make your unique circuit URL which you can use to share your designs online. And this also helps you develop your unique presence online.
A nice, smooth and seamless interface helps you work with multiple signals at once with configurable plotting windows, vertical and horizontal markers, and calculations on signals.
3. Upverter
Upverter is another amazing tool in the club – A solution for all your electrical design needs.
Design schematics diagrams and PCB layouts anywhere anytime right from the comfort of your home.
It is incorporated with popular community projects for you to review. Apart from team collaboration, you can leverage free cloud storage with simple and easy to use CAD tools.
Plus, the forum is also available where you can communicate and collaborate with the engineers who are working on similar designs. They will help you design your PCB layout and create schematic diagrams.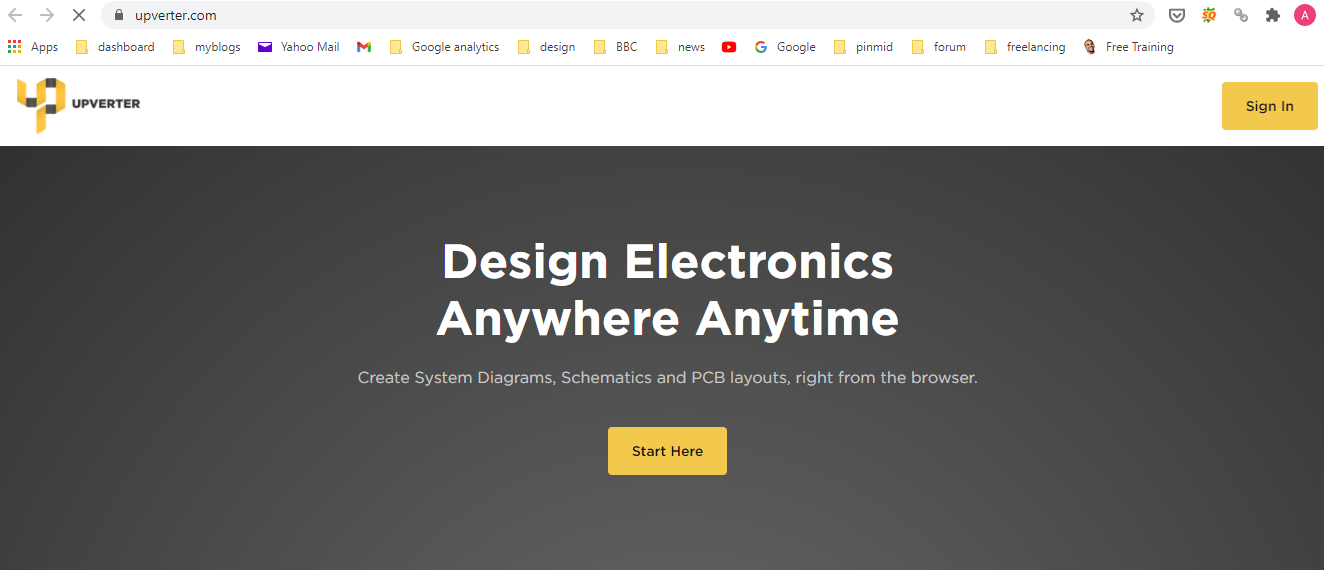 PCB layouts are available on the online browser where you don't need to install any software. You can simply work with them within seconds.
And reverting to the previous state from the current design helps you carefully generate your layout without constantly worrying about your design.
And this platform keeps a full track record of the files you worked on in the past, setting you free from the safety and security of your designs.
4. EasyEDA
EasyEDA is an online PCB design and circuit simulator.
It features scores of libraries with more than 1 million real-time updated components and an integrated LCSC component catalog.
Plus, you can create and import your common libraries.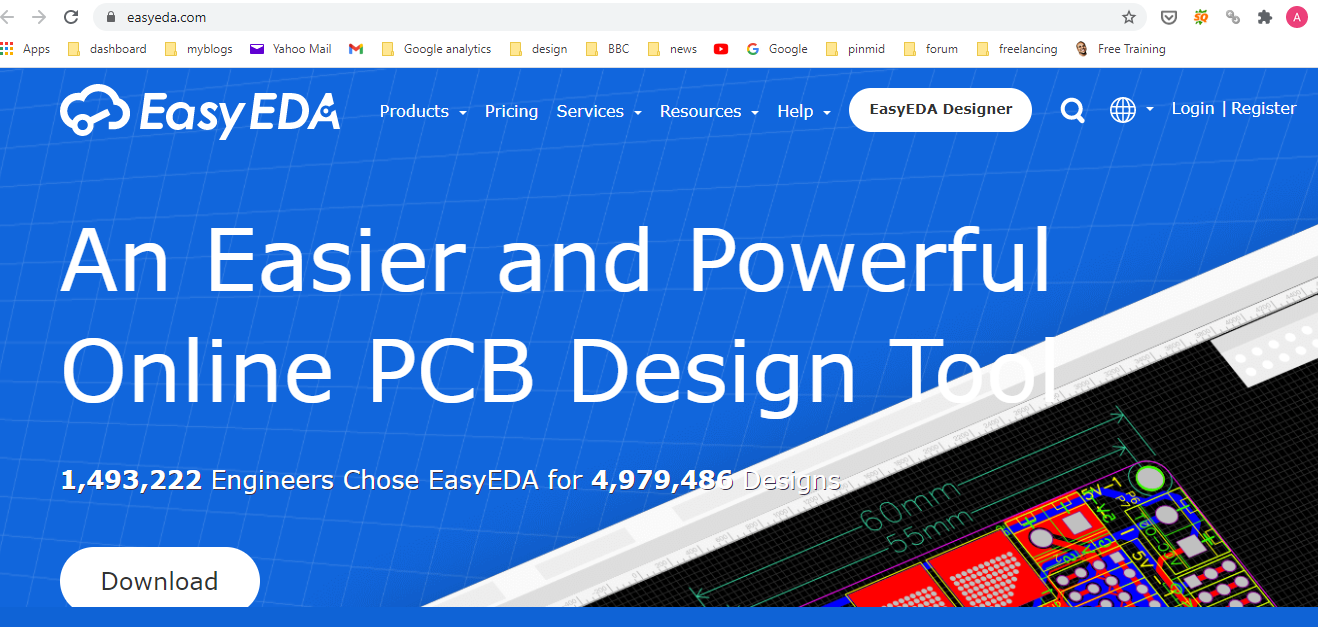 You can use this online service anywhere on your Linux, MAC, or Windows operating system.
This platform is hosted on several servers, giving you a fast and quick web browser, where you can save your files in the cloud server which can be easily accessed by you and anyone you authorize.
You can leverage hundreds of thousands of open-source private projects. From schematic capture to PCB design and libraries design to project management, this platform keeps you covered.
That's all for today. I hope you find this post helpful. If you're unsure or have any questions, you can pop your query in the section below. I'd love to help you the best way I can. Feel free to share your valuable suggestions and feedback around the content we share so we keep producing quality content customized to your exact needs and requirements. Thank you for reading the article.