Hi Guys! Hope you're well today. I welcome you on board. In this post today, I'll walk you through 10 must-have tools for PCB designing. If you're a hobbyist or working as a professional electronics engineer in some company, you need to execute electrical projects on and off. And needless to say, designing a PCB is a crucial part of an electrical project. Scores of tools are available online and it's difficult for you to choose the right pick for your project.
10 Must-Have Tools for PCB Designing
The reason I have pulled together the 10 best software tools that you can use to design the printed circuit board. Some are better than others. Plus, some are free to use and a few of them are paid software, I'll describe the main features of both of them, helping you better understand the benefits and privileges you can avail while working with these software tools. After PCB design, there comes a manufacturing process. You can manufacture PCB yourself. This is a quite lengthy and hectic process. If you don't want to dive into this intimidating process, you can outsource your project.

PCBWay is a great service provider that helps you develop PCB as per your PCB design. They come with a team of a skilled professional that helps you design PCB and update you right from the order you place online to the installation of the product into a relevant project. Let's jump right in and discuss 10 must-have tools for PCB designing.
1. Altium Designer
Developed by Altium Limited, Altium Designer is one of the most popular and leading software companies that provides the most connected experience for the PCB design and realization. They have completely transformed the electronics industry with their innovative and intuitive software design.

Key features include effortless design automation, auto-router, schematic designs, PCB module, supports track length tuning, centralized and trusted design assets, facility to verify the design in the mechanical world, endless engineering reach, and customizable Altium designer environment that meets the user requirements. The main document editing area and the workspace panels are the two main elements included in the Altium Designer environment.
2. DipTrace
DipTrace is a paid PCB software tool that comes with unique interfaces and smart manual routing. It incorporates a shape-based auto-router and single environment with back annotation, updating from schematic and direct circuit-to-board converting. The placement feature offers a simple drag and drop option that you can customize as per your liking.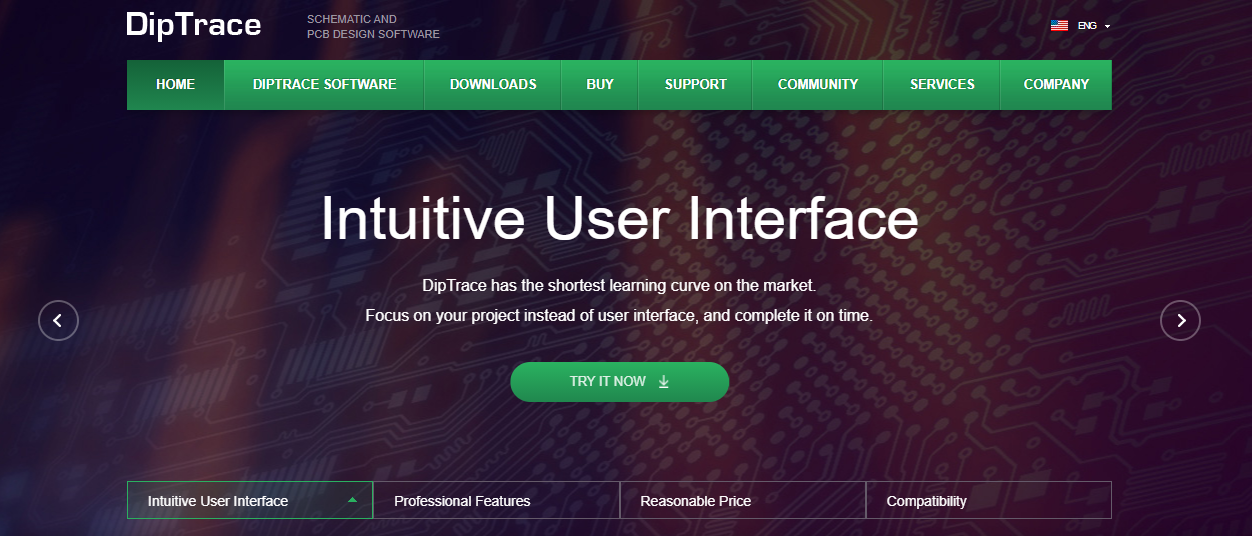 DipTrace offers support for Windows 2000, XP, Vista, 7, 8, 8.1, and Windows 10. Both 32 and 64-bit versions of Vista and Windows 7 are supported. Moreover, you can install the trial version before you make a final decision on the paid version. You can install the DipTrace on more than two computers with the same license key.
 3. SolidWorks PCB
SOLIDWORKS is a powerful tool that combines the PCB and CAD design for impeccable collaboration. Laced with the best technology, the interface is well designed and easy to use.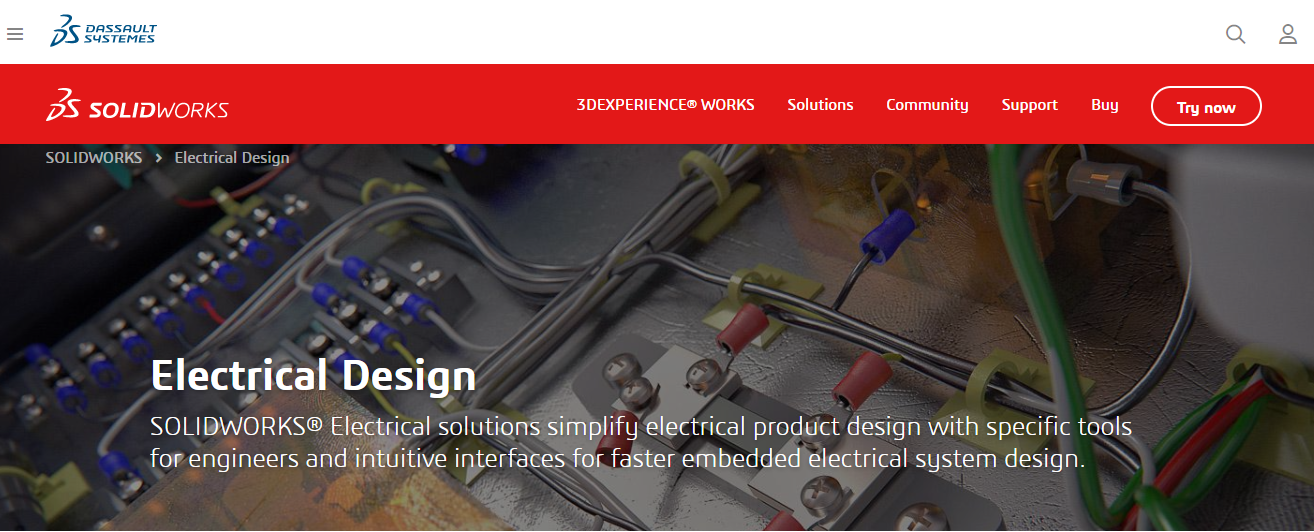 Provides flawless design experience with SOLIDWORKS CAD. Maintains work design workflow by completing PCB design quickly without much effort. Electrical product design is simplified with specific tools and intuitive interfaces support embedded electrical system design.
4. KiCad EDA
Initially released by Jean-Pierre Charras in 1992 and followed by the development by KiCad Developer Team, KiCad EDA is open-source design software that comes with a 3D viewer, PCB layout with Gerber output, and schematic capture. Easy to use interface supports 32 layers where you can design boards quickly.

Few features like online remote desktop support, rapid fixed, and private issue-reporting are offered by the KiCad Service Corporation that is a full-service commercial support corporation. KiCad 5.1.8 is the latest released version of KiCad that comes with crucial bug fixes and other minor changes compared to its previous release. Other features include 3D model libraries, symbols, improved footprint, translations, and documentation.
5. DesignSpark
DesignSpark is a powerful PCB design software that offers schematics capture and PCB layout design. No limitation is put on the size of the schematic diagram – take the size as much as you want as per the design requirements.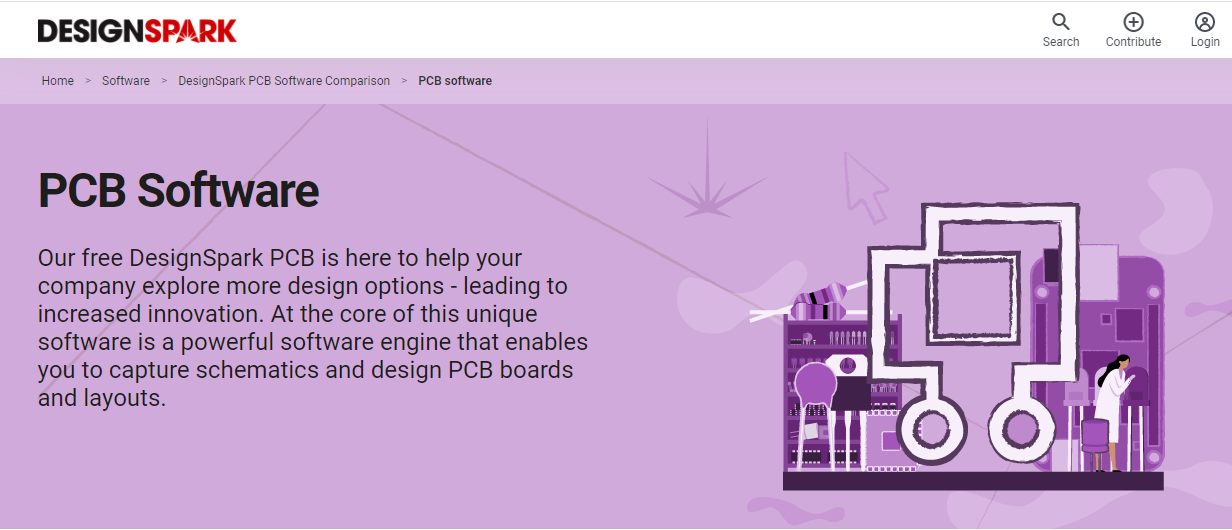 Apart from accessing the ready to use embedded libraries, you can create your models in the library editor. This software is free for you to design the PCB layout. Moreover, you get an option to make unrestricted Gerber files.
6. Eagle
Eagle is a powerful software that comes with intuitive interface design, helping you create PCB boards on the fly. It incorporates a routing engine, allowing you to pace through complex PCB layout design with advanced PCB routing tools.

This is a paid tool. You need to pay 15$ for a per month subscription and 100$ for a per year subscription. This software is equipped with ready-made part libraries that allow you to quickly access library content. Get a hold of the free trial version before making a final decision to buy a subscription. Autodesk trial versions allow you to dig deep and enjoy the full capabilities of the latest versions for a limited duration of 30 days. The trial version will automatically expire if you don't put your payment details at the start of the trial.
7. CircuitMaker
Powered by Altium, CircuitMaker is a free open-source PCB design tool that comes with a community of designers and engineers who collaborate to create new electronic products. No limit is put on the layer count, or board areas, you can create as many layers as you want with customizable board size.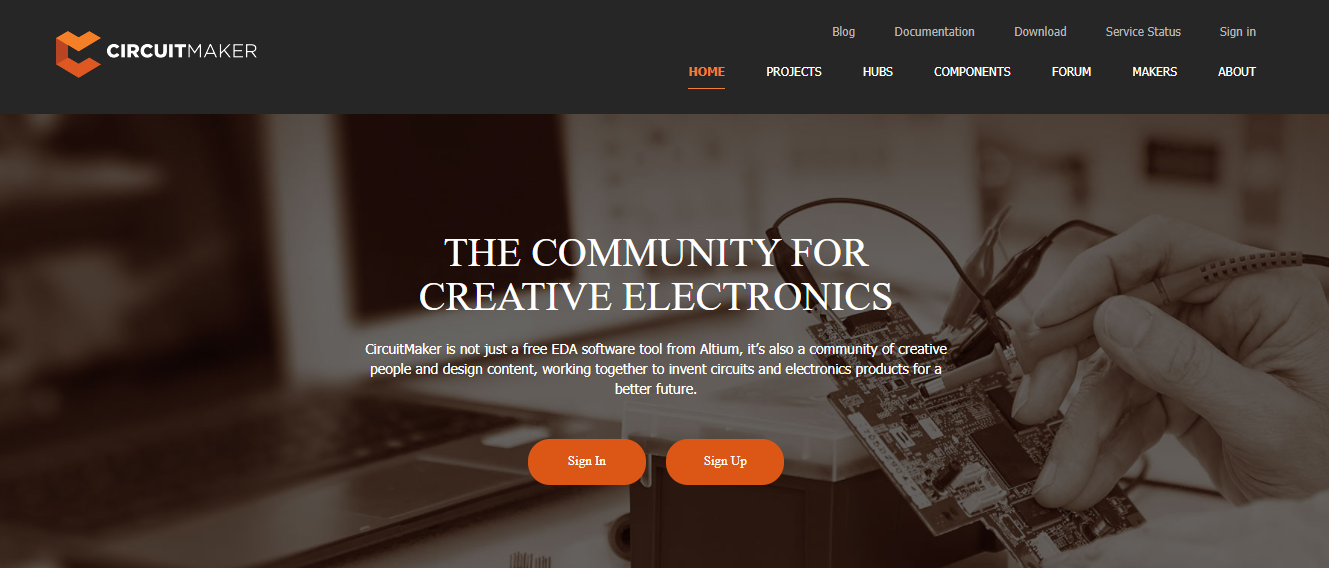 Moreover, it is equipped with reference designs that you can use to get ideas for making your design. Also, you get the ability to set up teams for the making of collaborative designs. The hierarchical schematic entry and powerful routing with native 3D technology have been included to help you experience advanced features developed by Altium developers.
8. OrCad
OrCad is an easy to use PCB design software tool that offers a complete environment where you can start from the initial schematic to the development of final artwork.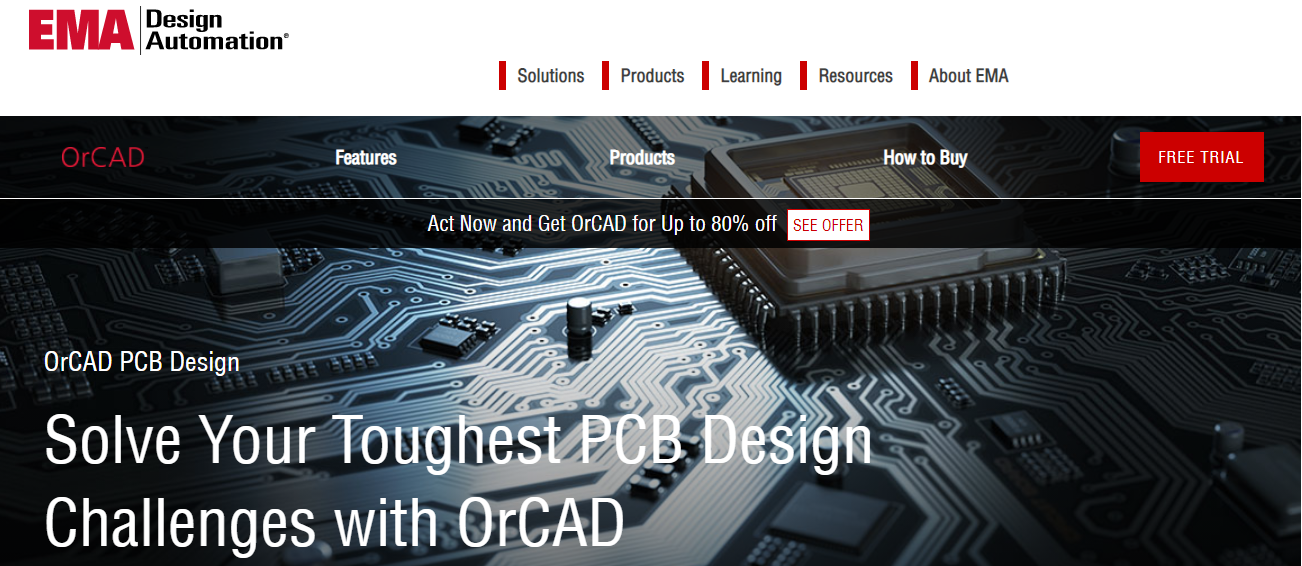 Enjoy effective and user-friendly OrCad technologies that are incorporated with fully integrated simulations.
9. FreePCB
FreePCB is an open-source PCB design tool that helps engineers produce seamless high-quality professional work. This software tool doesn't come with autorouter, however, you can integrate FreeRout (web-based autorouter) with FreePCB.

Take board size up to 60-inch x 60-inch. Use the footprint editor for customizing the footprints. Plus, you can develop up to 16 copper layers. Get an option to export an extended Gerber file.
10. Express PCB
ExpressPCB is an open-source free PCB design tool. And if you're a hobbyist or getting your hands dirty first time with the PCB design, this software is for you.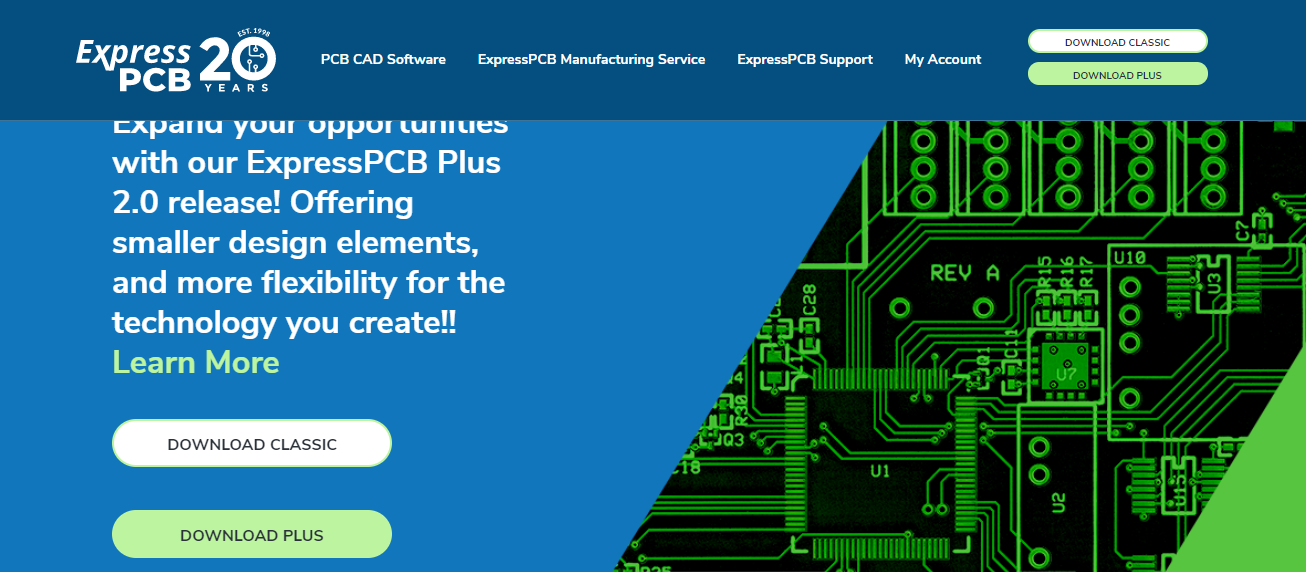 It is supported by Windows, XP, and Vista. It carries a standardized user interface, helping you design two or four-layer boards. Plus, you get an option if you're willing to draw a schematic first. It is supported with a drag and drop feature. That's all for today. I hope you've enjoyed reading this article. If you have any questions, you can ask me in the comment section below. I'd love to help you the best way I can. Feel free to share your valuable suggestions and feedback around the content we share so we keep sharing quality content customized to your exact needs. Thank you for reading the article.