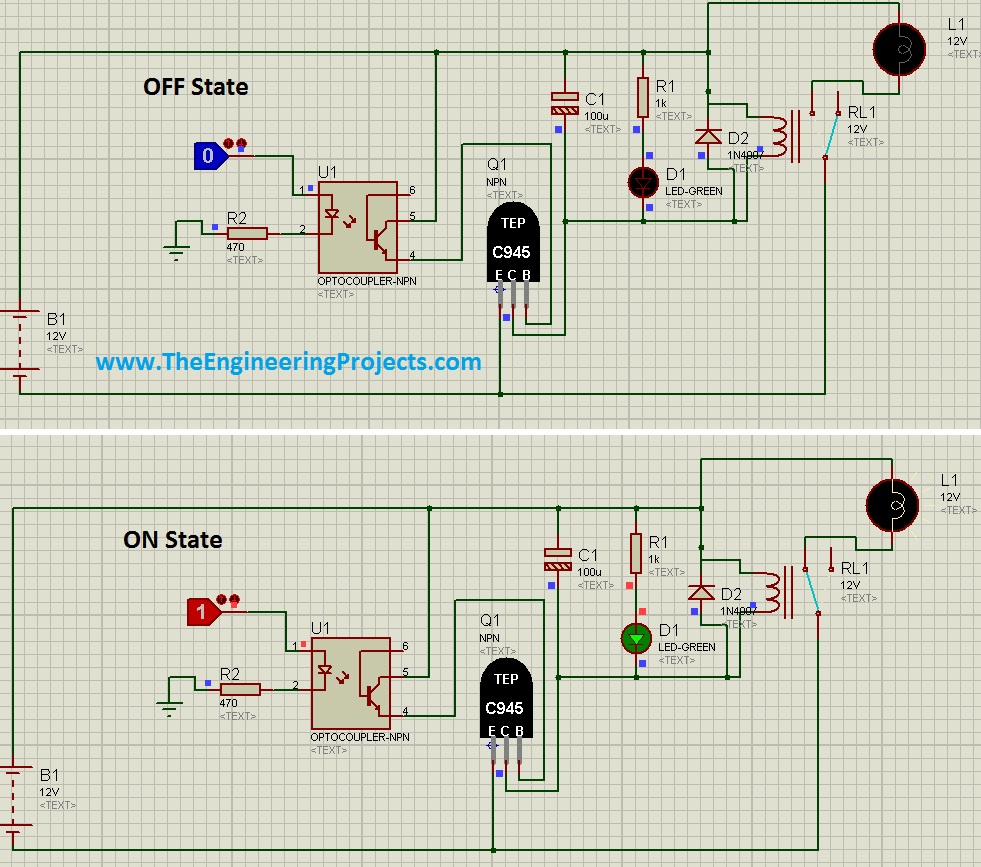 Hello friends, I hope you all are doing great. In today's tutorials, I am gonna share a new C945 Library for Proteus. If you have searched for this transistor in Proteus, then you must have known that it's not available in Proteus. We have designed this transistor in Proteus and here's its library. If you don't know much about this transistor then you should have a look at Introduction to C945, in which I have explained in detail the basics of this transistor. Today, first of all, I will show you How to install this library and after that we will design a simple Proteus Simulation in which we will see How to simulate C945 in Proteus. You should also check this amazing list of New Proteus Libraries for Engineering Students. So, let's get started with C945 Library for Proteus:
C945 Library for Proteus
First of all, download this C945 Library for Proteus by clicking the below button:
C945 Library for Proteus
You will get two files in it named as:
TransistorsTEP.IDX
TransistorsTEP.LIB
Note:
Place these two files in the Library folder of your Proteus software.
Now open you Proteus Software or restart it if its already open.
In your Components Search box, make a search for C945 and you will get some results as shown in below figure:

Now place this component in your Proteus work space and it will look something as shown in below figure: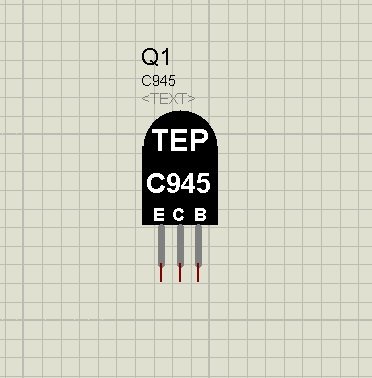 Here's our NPN transistor named as C945, its first pin is Emitter, second one is Collector and the third one is Base.
Now let's have a look at C945 Simulation in Proteus.
C945 Simulation in Proteus
I hope you have installed the C945 Library for Proteus Successfully.
Now let's design a simple circuit to have a look at working of this transistor.
You can download this simulation by clicking the above button but as always, I would suggest you to design it on your own.
That way you can learn a lot.
The C945 Simulation for Proteus is shown in below figure: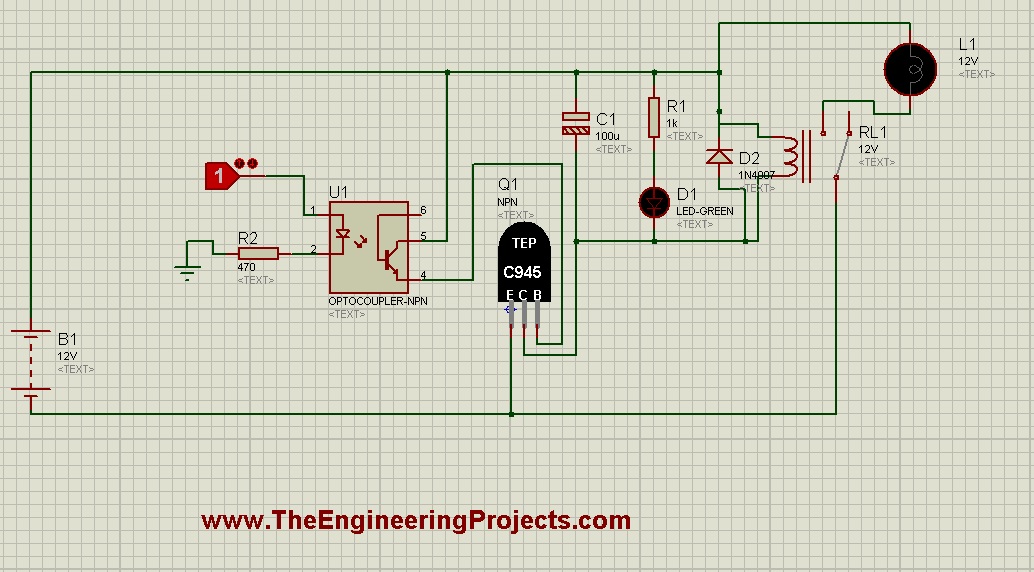 I have used an opto-coupler (normally I use PC817 while designing it on hardware), which is getting a 5V signal and then I am sending that signal to the Base of C945.
At Emitter of C945, I have connected the GND and Collector is connected to the Load.
Here's the ON and OFF state of above circuit: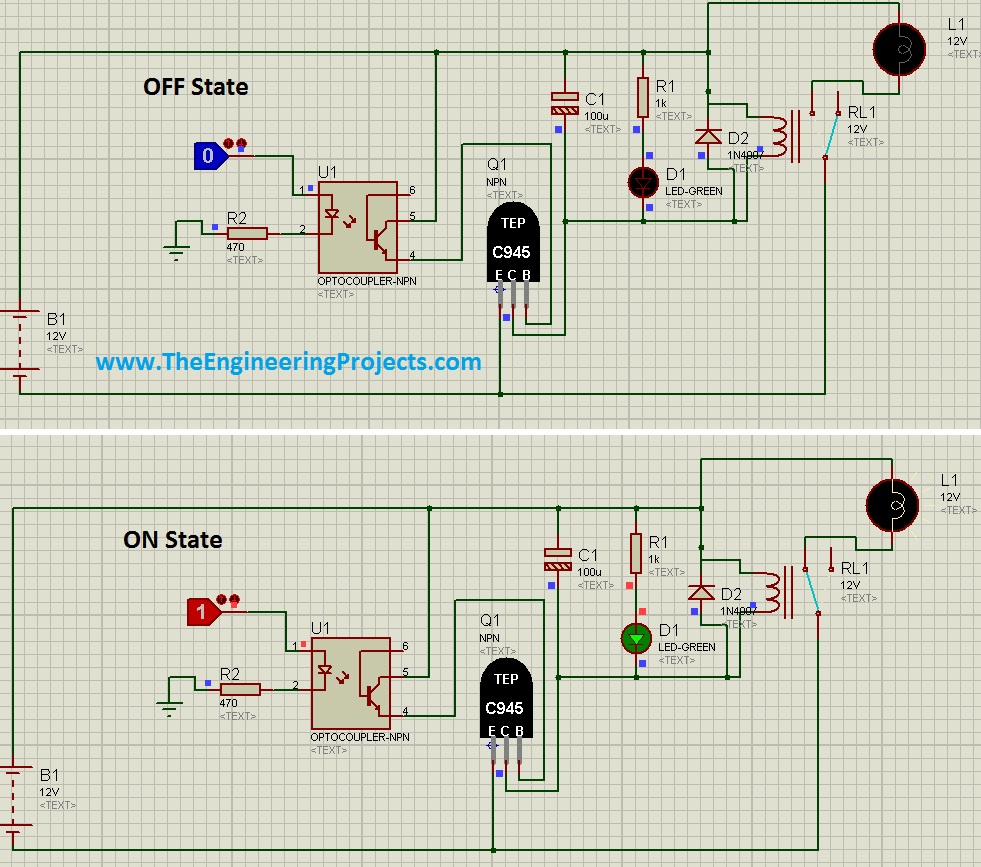 Its quite a simple circuit and actually what we are doing is we are controlling a 12V load frm 5V signal, which normally comes from Microcontroller like Arduino or PIC Microcontroller.
You can also assemble this circuit in hardware and can use it in your projects.
Here's the video in which I have shown How to download this C945 Library for Proteus and also how to run C945 Proteus Simulation:
So, that was all about C945 Library for Proteus and also How to design a C945 Simulation in Proteus. I hope you have enjoyed it and can design it on your own. You can download the Library as well as this Simulation by clicking above download button. Thanks for reading. Take care !!! :)